PITTSBURGH, PA. – It's hot . . . The sun weighs heavy on my shoulders, like a yoke of glowing hot iron; and if the air were just a little wetter I'd be grateful for the drink. Ninety-three degrees in the shade, says Pittsburgh's WQED, with a heat index of 103 -- but once into triple-digits, who's counting? It's the kind of day best spent indoors. And yet over 200 Mustangs have turned out for the Saturday car show at Schenley Park, where Ford's archetype pony (and its Shelby variants) are honored as the Featured Marque of the 2019 Pittsburgh Vintage Grand Prix.

That's one, whole colorful hillside of Mustangs, extending south from Schenley Drive all the way to the ridge occupied by the Brits. Most are later-model S197's and S550's, but sprinkled throughout are a fair number from the First-Gen Classics through Fox Body and SN-95 years -- along with a couple of Cobra kits and even the occasional Cougar.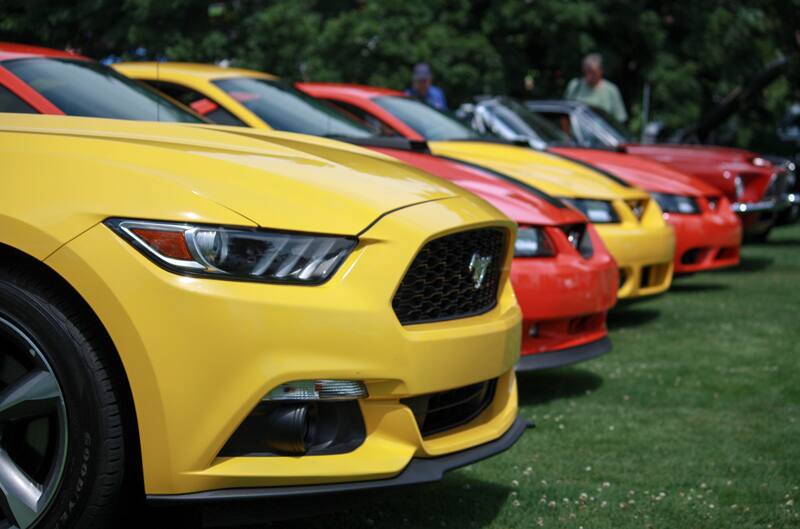 Outstanding among them is Ron George's '66 hardtop, customized with a full complement of GT350-R scoops, and painted Bullitt green with white Shelby stripes. Greg DiPerna's yellow '65 2+2 boasts Cobra valve covers and eight-stack induction. Fiery Competition Red paintwork draws our eye to Bob Zink's '69 GT350, which is parked next to the '67 Playboy Pink hardtop of Albert & Mila Senic.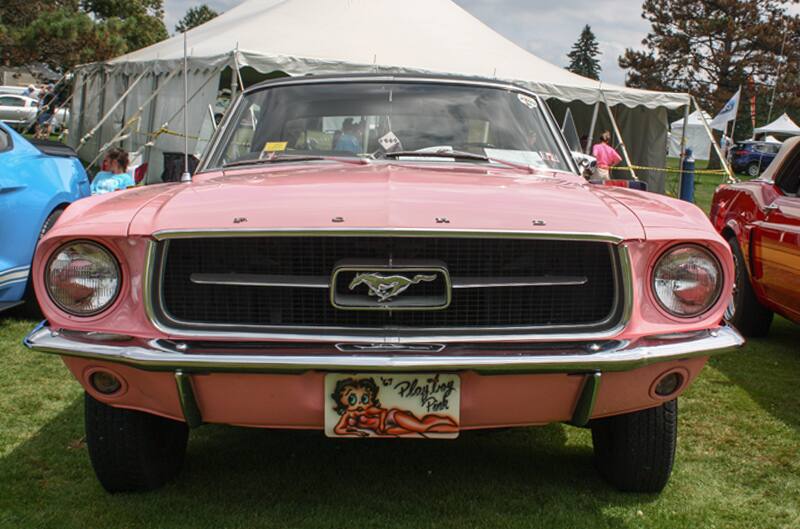 Marlene White brought another '67 hardtop, this one sporting a now-rare, Ford-authorized customizing kit that we will describe in more detail in a subsequent feature. It's parked next door to Tom Bean's '68 Cougar XR7-G, one of only 619 built at A. O. Smith alongside that year's Shelby Mustangs -- and one of only 26 with a factory-installed four-speed manual transmission.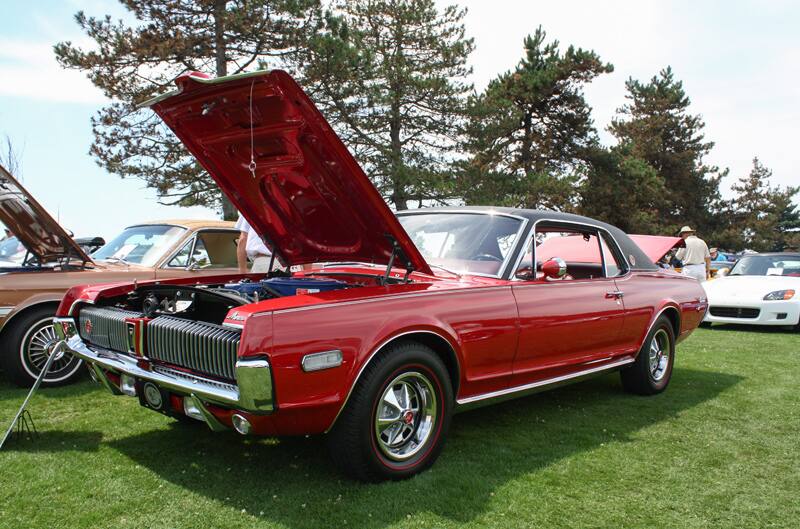 Fords even dominate the food court here: A first-generation Econoline van serves as rolling signage for Red Ribbon soda, while a bar in the back of an Econoline Pickup dispenses "Jamaica's Finest Ginger Beer." To haul the stronger stuff, Tall Pines Distillery has brought a '56 F-100, hot-rodded, customized and converted to 4x4 capability.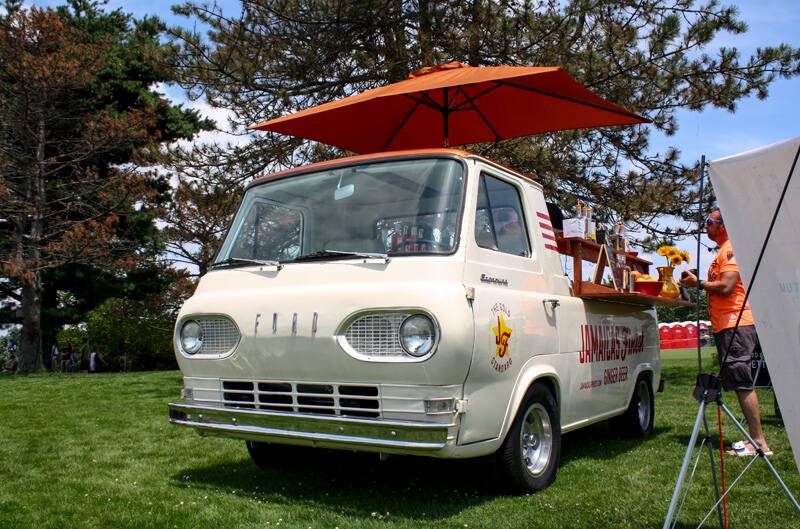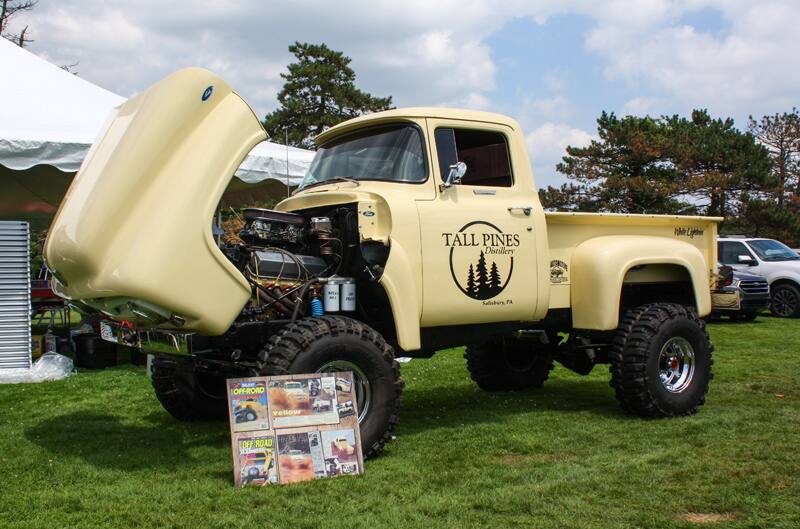 All the while we can hear the race cars roaring just over the ridge. This is a Vintage Grand Prix after all, and we stop to watch the qualifying race in the over-2.0-liter classes, which is dominated by Porsches and BMWs; and return a little later to catch the Sports & Formula Racers, among them Formula Fords piloted by R. Scott Drubin, David Thomas, Terry Allard, and Bob Albert.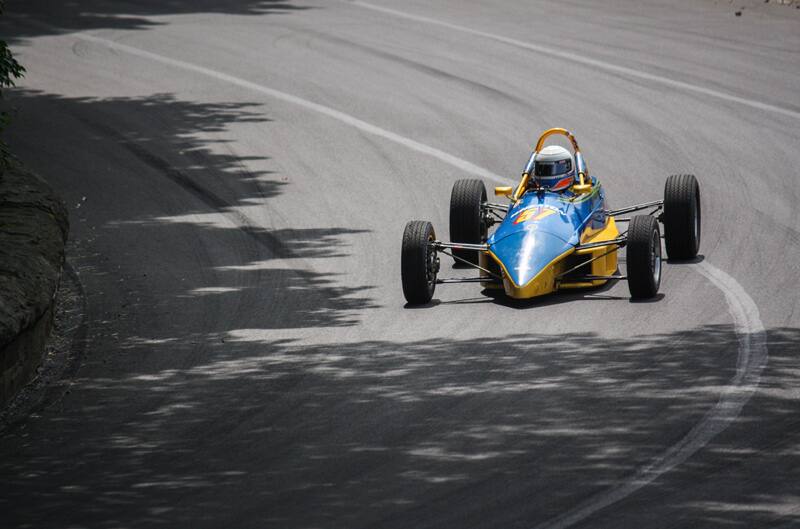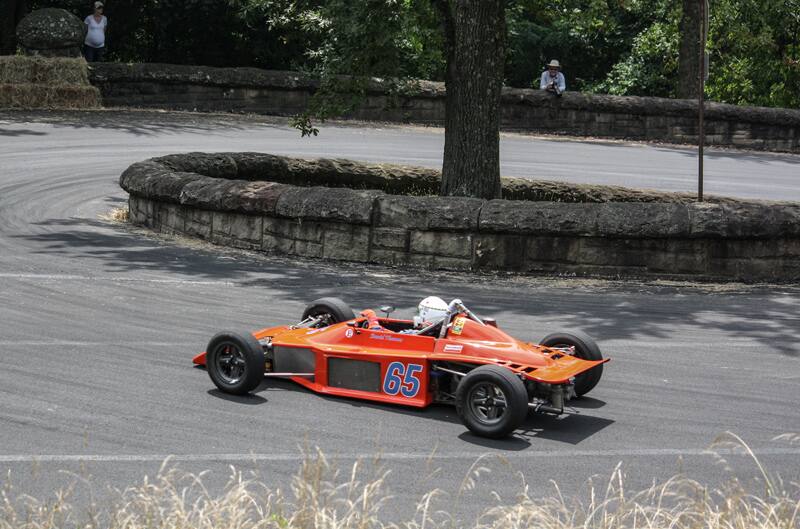 In-between we peruse the other production Fords basking on the north side of Schenley Drive. A veritable Ford Focus phalanx, one dozen strong, lines up just inside the cyclone fence. N Micale's '22 Model T is the oldest Ford in the show, and with the 1930 Model A of Jack & Cathy Dernorsek, it neatly bookends a row of mostly full-size machinery from Ford, Lincoln and Mercury. Thunderbirds dominate the next row: A trio of early two-seaters share space with an '80s Aero Bird, a hungry-mawed '67, and a basket-handle '79.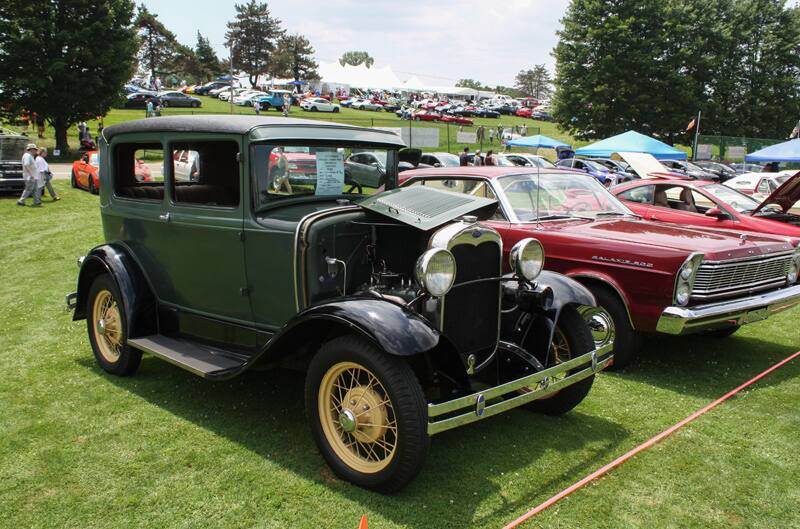 The Ford-themed festivities had commenced more than a week before, with a rare joint convention of the resolutely independent Shelby American Automobile Club (SAAC) and the factory-sanctioned Team Shelby, coinciding with the Ford-sponsored kickoff of the Pittsburgh Vintage Grand Prix at the Pittsburgh International Race Complex in Wampum, Pennsylvania. Club members enjoyed Shelby-exclusive track time on Thursday and Friday, July 11 and 12.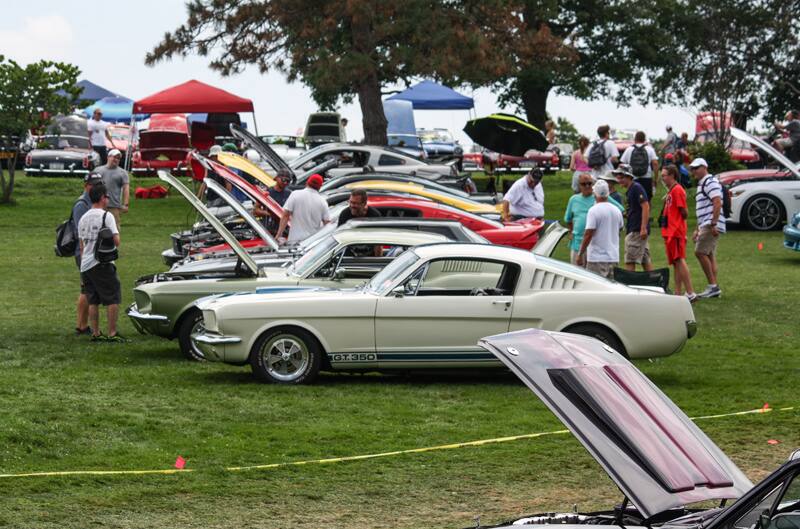 On Saturday, the extended Shelby family dominated the Group 5 "Large Bore and Ground Pounders" races, with wins in the first, second and third sprints (James Dolan, '67 GT-40 Mk IV; Peter Dolan, '66 GT-350; and Gary Moore, '66 GT350, respectively). Peter Dolan scored first in the feature as well, and Jim Guthrie won the "Group 7 & Marque of the Year Race" in his '66 GT350, besting no less than 10 other Ford-powered racers. Daniel Pyanowski won the Formula Ford Festival in his 1976 Crossle 30F; and Scott Drubin triumphed in a second Formula Ford Fest on Sunday with his '77 Tiga FFA.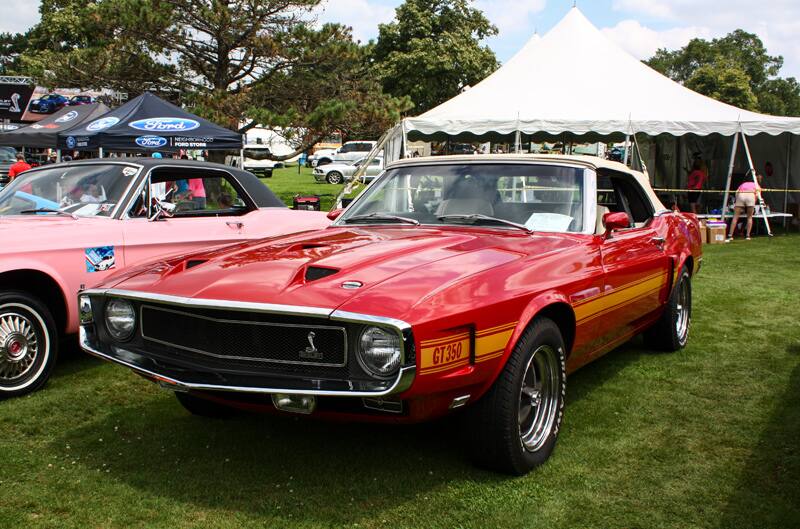 Five days of assorted activities followed, most open to all marques but with space set aside for Mustangs and Shelbys. One hundred and twenty-five invitation-only show cars lined Pittsburgh's Walnut Street on Monday evening, and on Tuesday, some 800 cars cruised nearby Homestead. Wednesday witnessed a downtown (and unfortunately drizzly) parade; and at a high-end soiree at the Pittsburgh Jet Center Thursday night, rides were auctioned in a Mustang, but this of the flying P-51 variety.
And that's about the only Mustang that's going to fly faster than the 2020 Shelby GT500, which Ford had unveiled that rainy Wednesday under a sheltering overhang at PPG Place. Ford's Mustang and Shelby Marketing Manager and longtime performance spokesperson, Jim Owens, lit up its mighty mill, now rated definitively at 760 horsepower.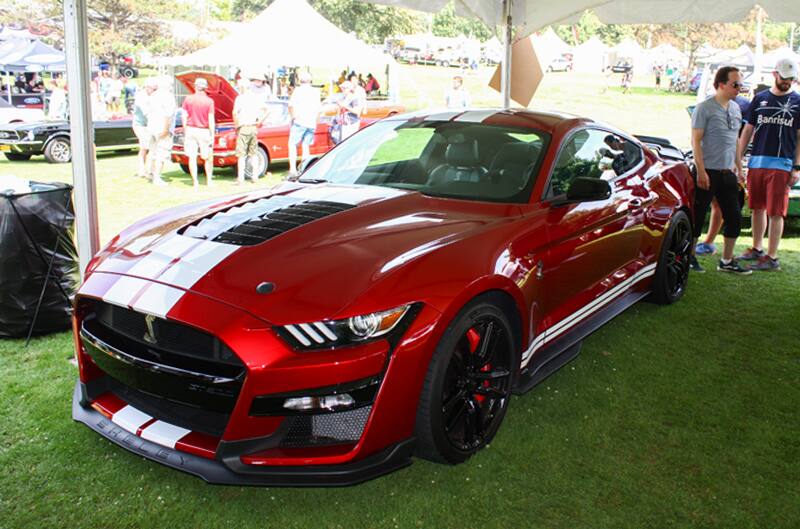 "We didn't know the horsepower until Wednesday," said Jason Uhler, Marque-of-the-Year chairman, and longtime treasurer of the Greater Pittsburgh Mustang Club. "Then we saw the Ford people blowing up balloons that said '760'."

In fact, the exact number hadn't even been released yet through Ford's media website at the time. The new GT500's record output pours forth from a hand-assembled 5.2-lter V-8 fed by a 2.65-liter Roots-style supercharger, inverted so that it nestles low between the cylinder heads. A Tremec seven-speed dual-clutch transmission ferries all that force rearward to custom-spec Michelin Pilot Sport tires.
Ford claims mid-three's to 60 mph and less an 11 seconds in the quarter mile -- making this the quickest street-legal Mustang ever -- while active MagnaRide damping and 16.5-inch, six-piston Brembo brakes should make the GT500 as competitive on a road course as it will be on a drag strip. An optional Track Package adds even wider and grippier tires on 20-inch carbon-fiber wheels, adjustable top-strut mounts, and plenty of exposed-carbon-fiber aero gear. In proper Shelby tradition, it also deletes the rear seat to save weight.

Saturday's show found a red "road" version under the tent of the Greater Pittsburgh Mustang Club and, down the hill at the Shelby shelter, a blue "track" car left partially unpainted to emphasize its carbon-fiber and aluminum components. Nearby, a bright orange cutaway of the GT500's front end showcased its air-management and cooling features. Sadly, according to Jason, both the red and blue cars are early hand-built prototypes destined for the crusher.
Jason also expressed some disappointment with the turnout. (Have you forgotten the heat? We surely haven't!) "I was hoping for 350 cars," he lamented. "In 2013" -- the last time Mustang was chosen as the featured marque -- "we pulled 400-plus."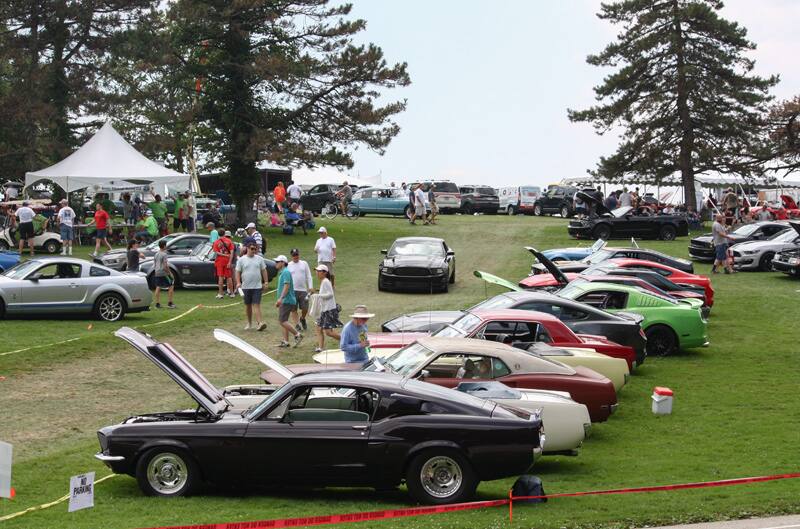 On the other hand, we noted that the Mustang field is packed tight, despite the fiendish temperature, while other marque and national groups are rife with open spaces. The officially announced turnout totaled 2,500 cars, meaning Mustangs comprised fully eight percent of the entire event show field.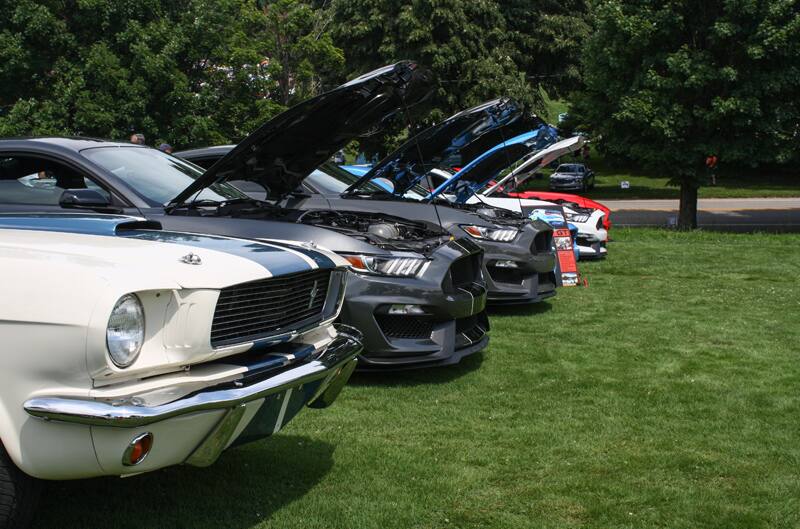 Additionally, somewhere between 40 and 50 members of the Greater Pittsburgh Mustang Club stepped up to volunteer, "parking cars, directing people, handling registrations -- and just making sure that nothing blew up," Jason added.
And it's all for a good cause, too: Since the first races way back in 1983, the PVGP has donated more than $5.5 million to the Autism Society of Pittsburgh, and to the Merakey Allegheny Valley School, which provides homes and services to individuals with intellectual and developmental disabilities.

For that, we all can stand a little heat.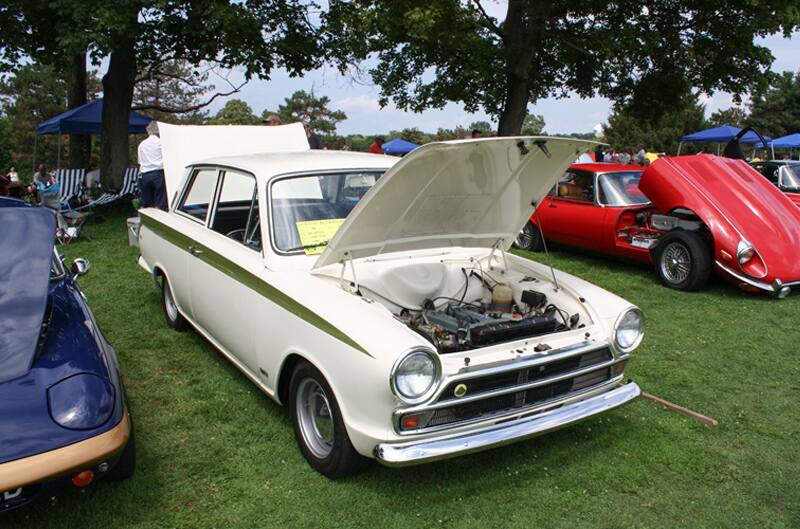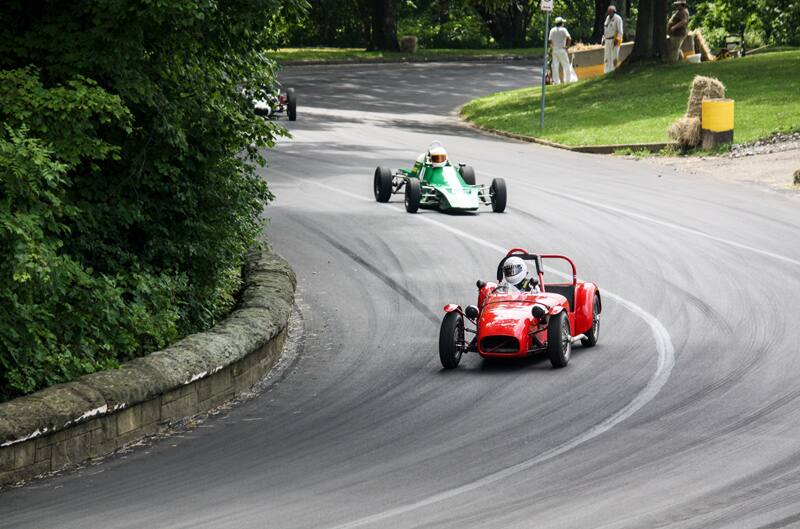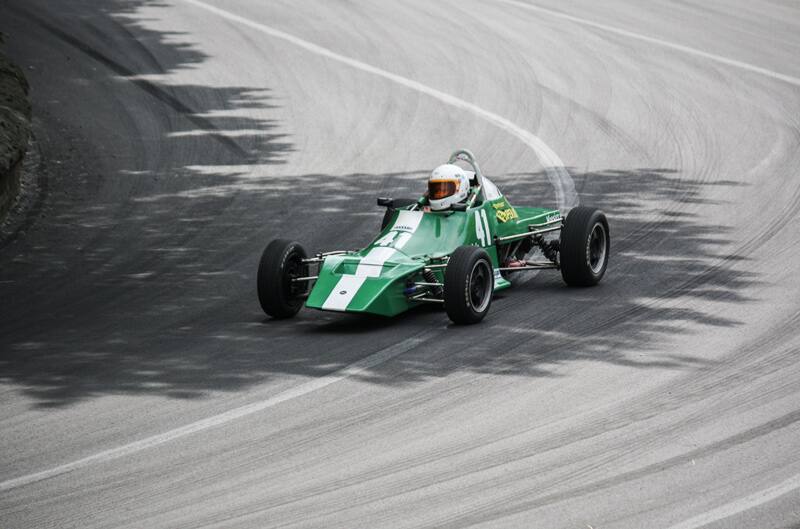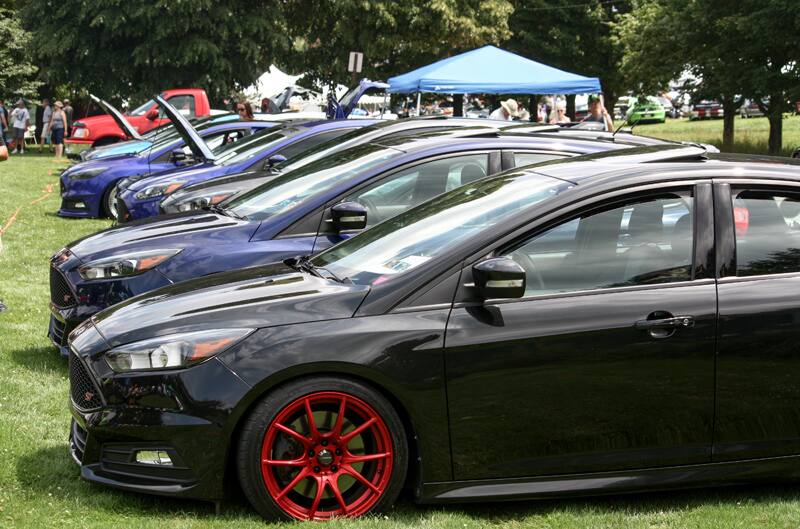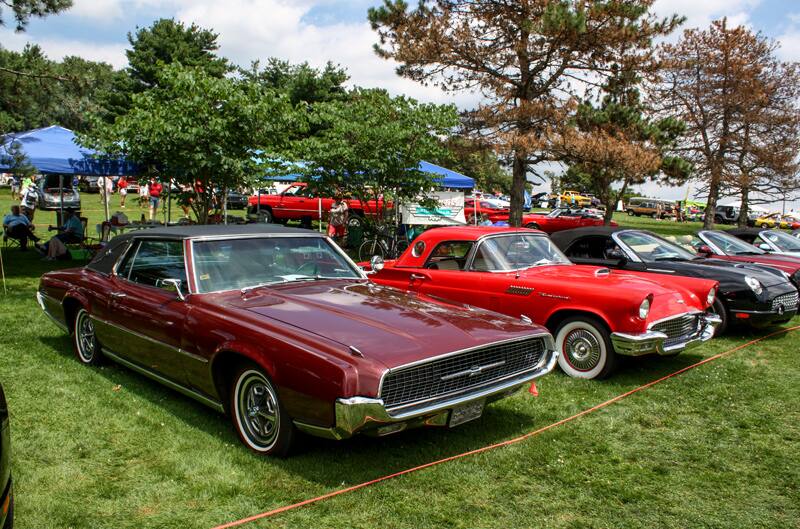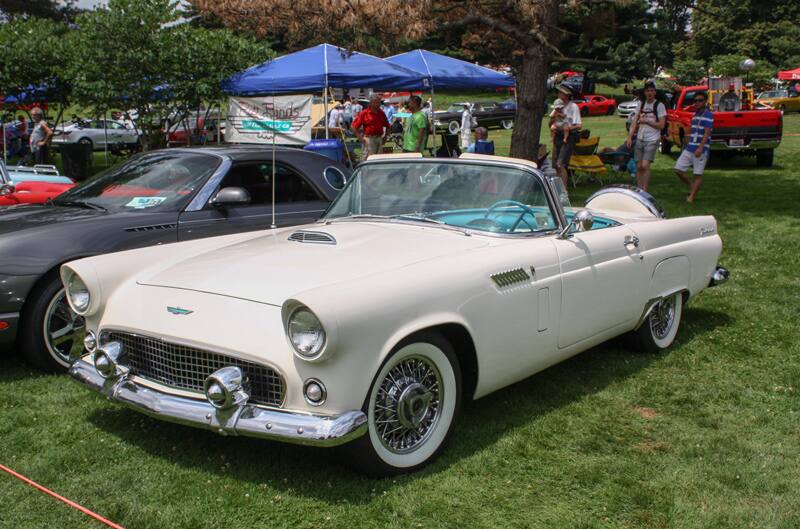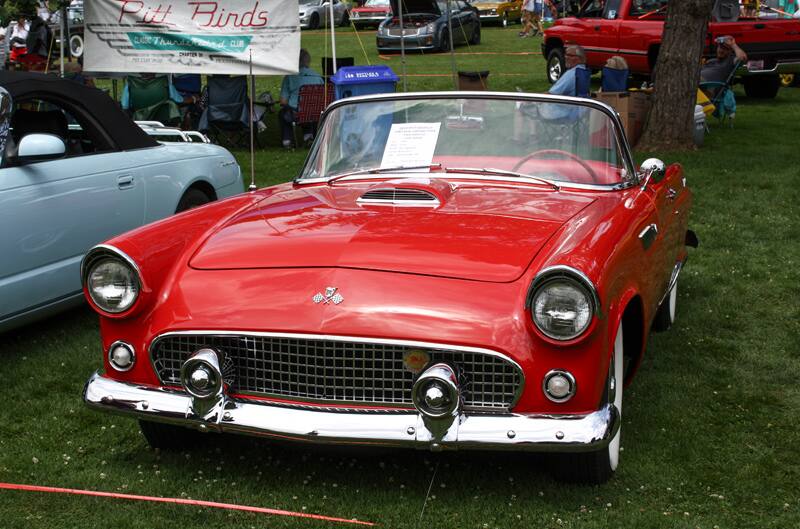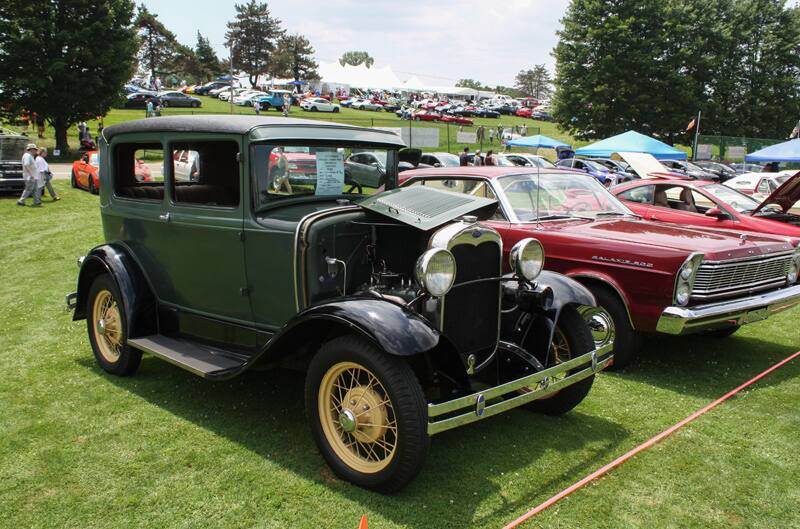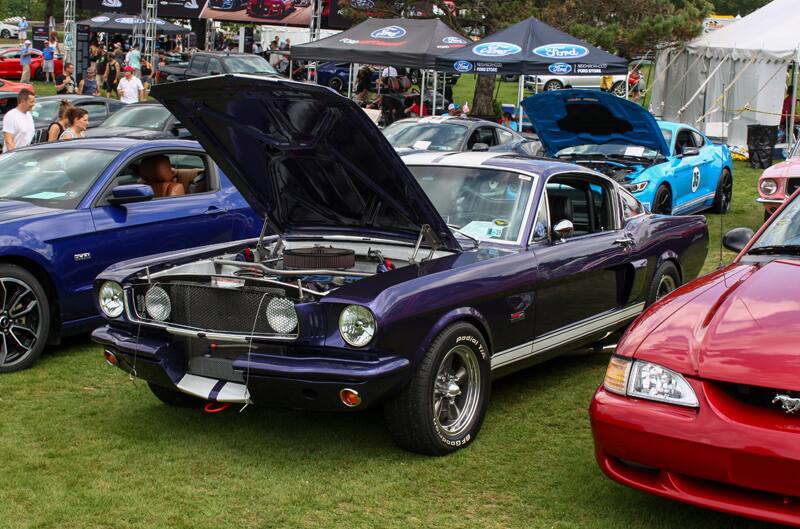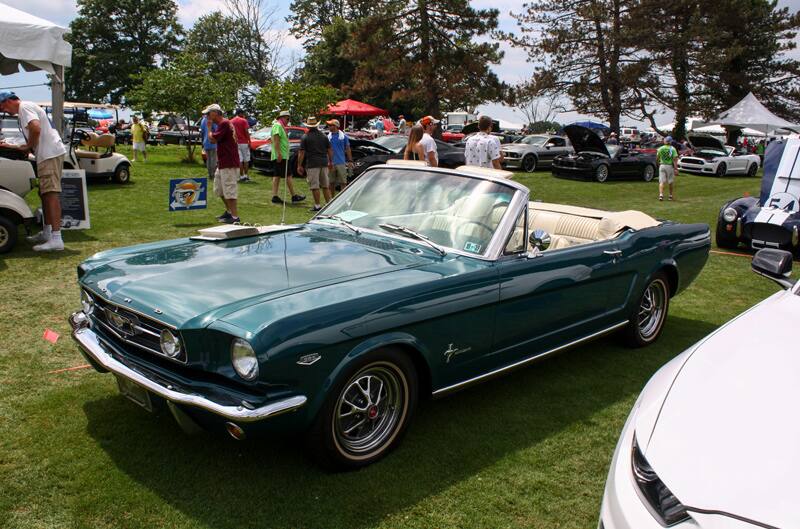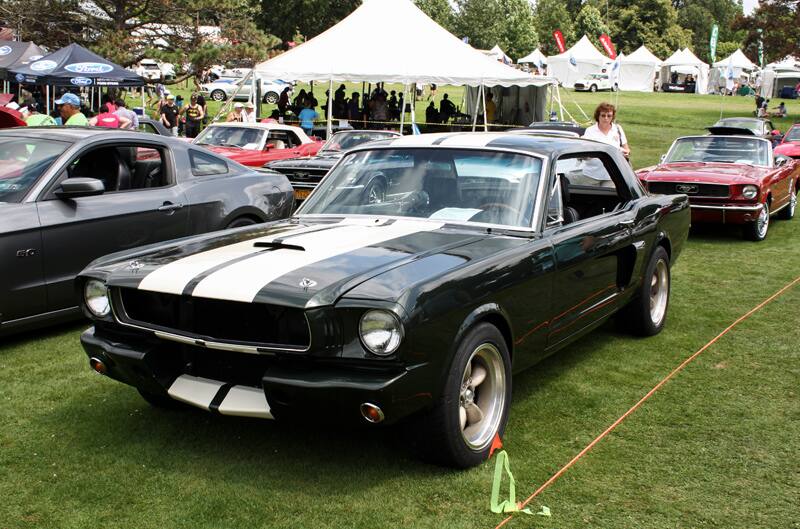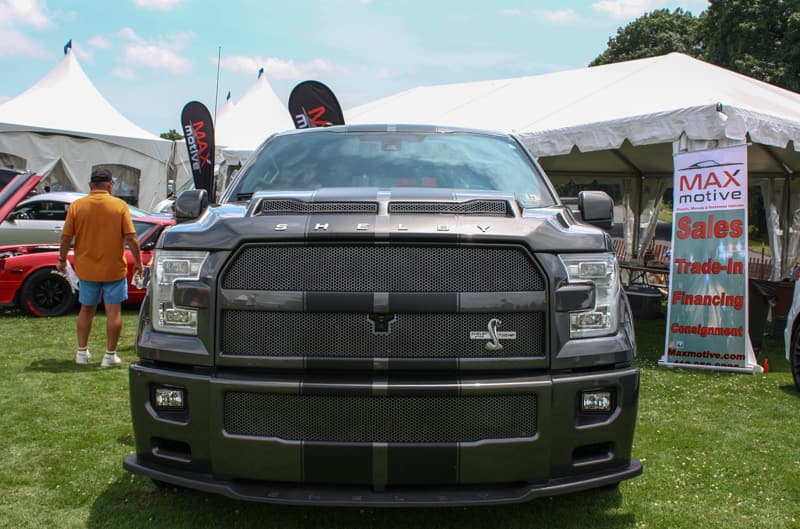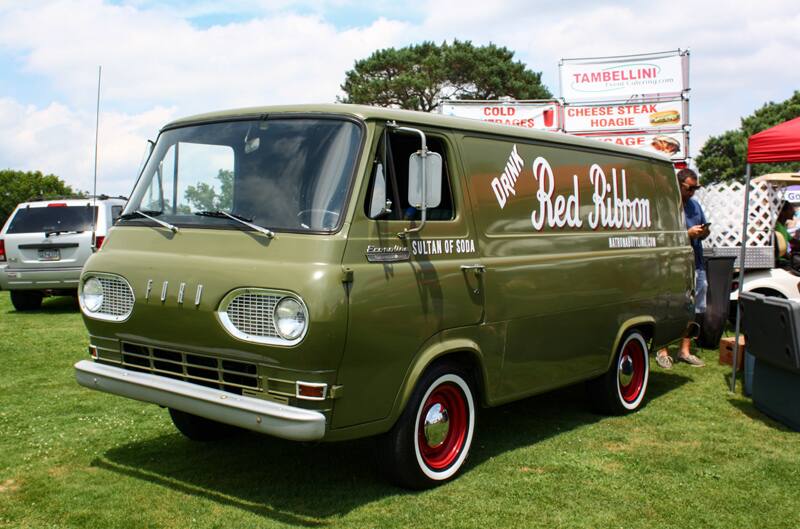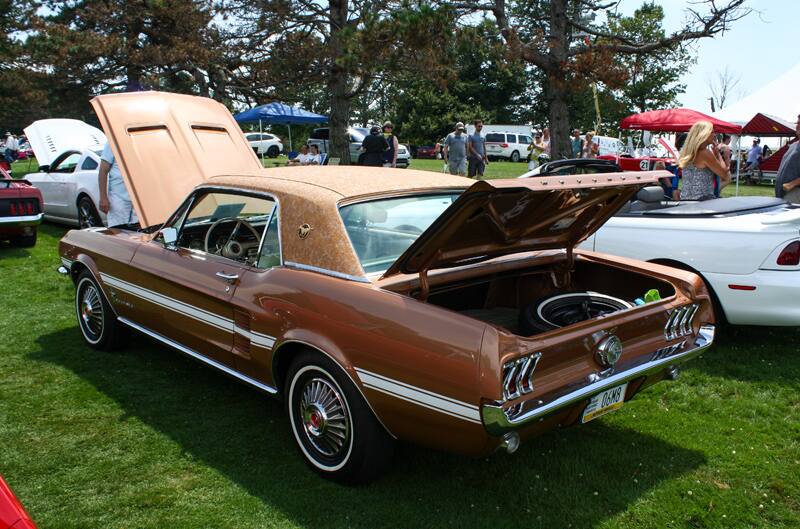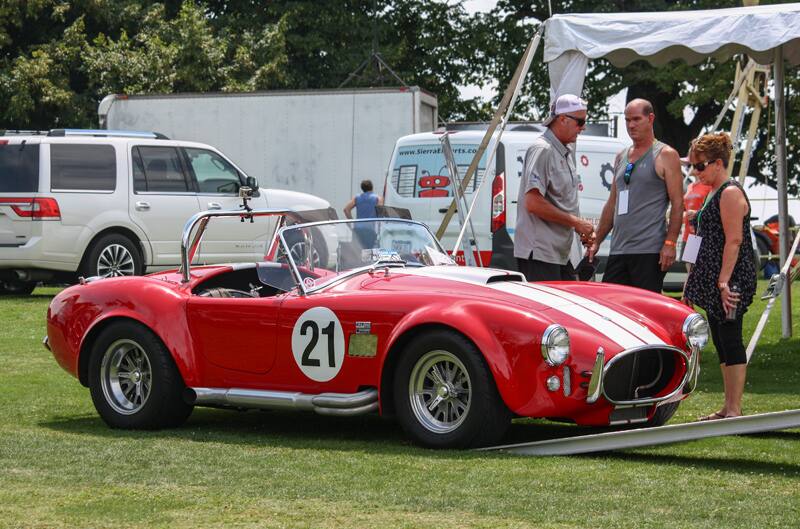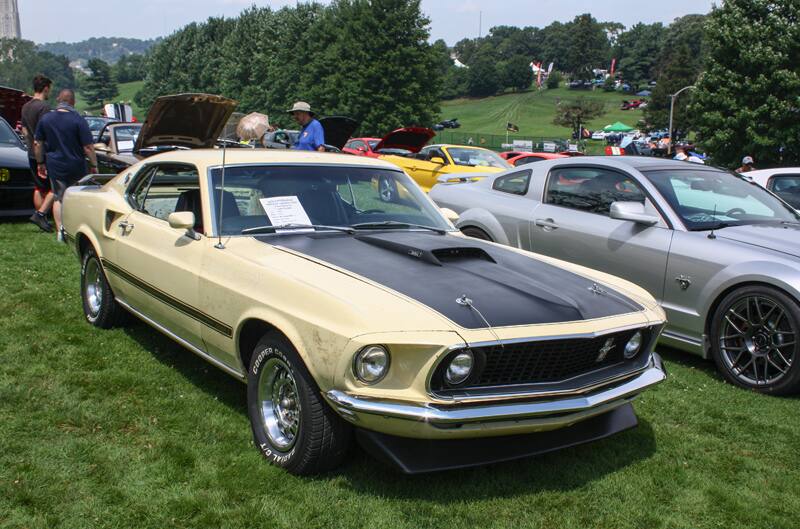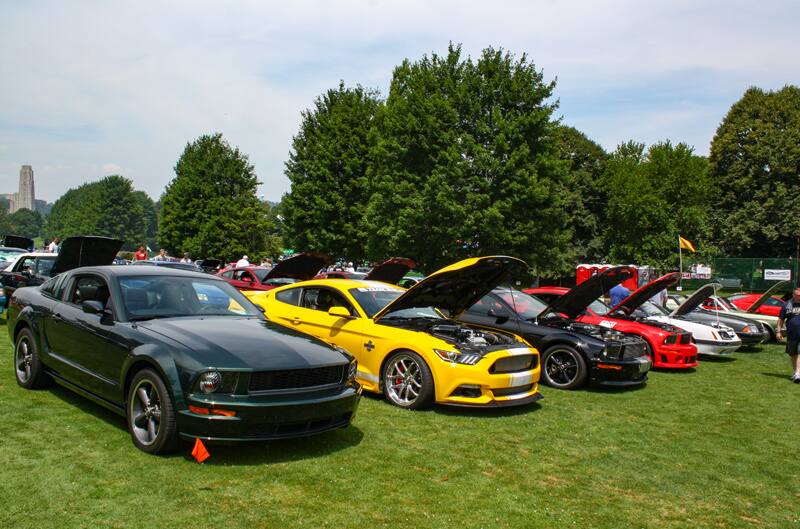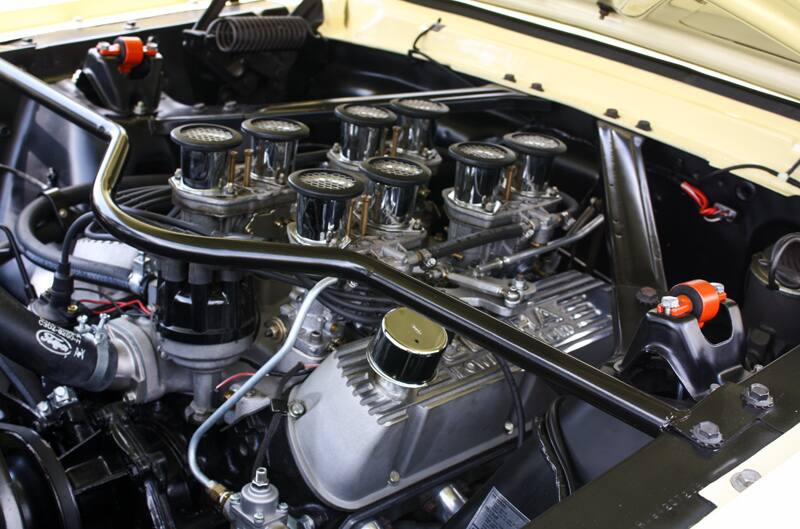 FORD PERFORMANCE PHOTOS / COURTESY JOHN F. KATZ