DAYTONA BEACH, Fla. – The last SVT Lightning pickup was produced by the Ford Special Vehicle Team back in 2004. Based on the vaunted Ford F-150, the SVT Lightning brought true sport truck performance to two separate generations -- 1993-1995 and 1999-2004 – of the company's sales-leading truck. Despite being out of production for a decade and a half now, these hot trucks (and their Harley-Davidson special edition F-150 cousins) still hold a charge for a dedicated group of enthusiasts.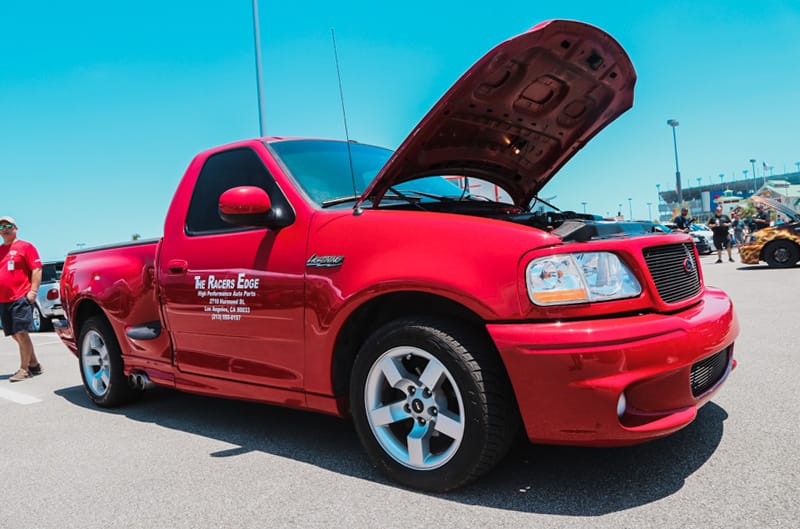 Once a year, Thomas McGee, who is the Sales Manager at Palm Bay Ford and a dedicated fan of these trucks, organizes the "Southeastern Lightnings and Harley Trucks Meet." It brings together enthusiasts from all across the country who gather to revel in the camaraderie created by owning these special pickups.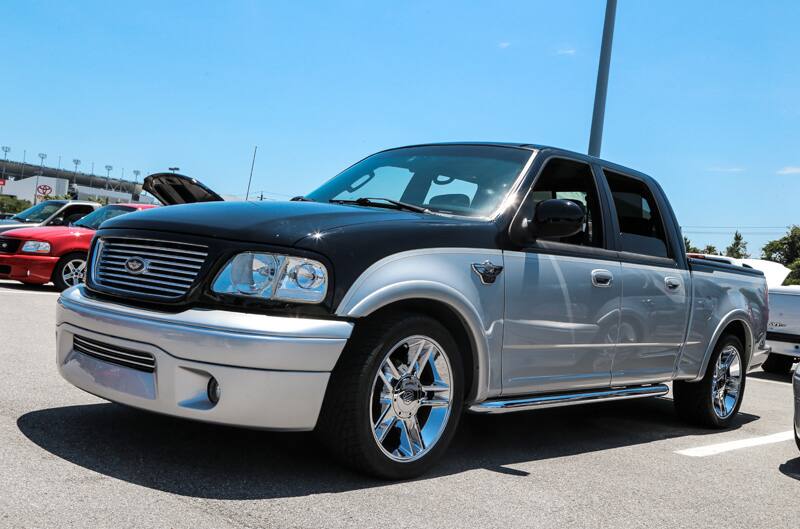 "I take so much pride in seeing this togetherness," McGee said. "People who would have never met in real life otherwise, come together and share a common passion – the love and community that they have because of these trucks. Just to see these people get together at dinner, laugh, joke, tell stories – interacting with like-minded attendees in a way that they could never have done before -- makes everything worth it. To see owners and fans get together after the eight months of planning, and make new friendships that are forged just because of this show and that can truly make a difference in this life – well, that is why I do it."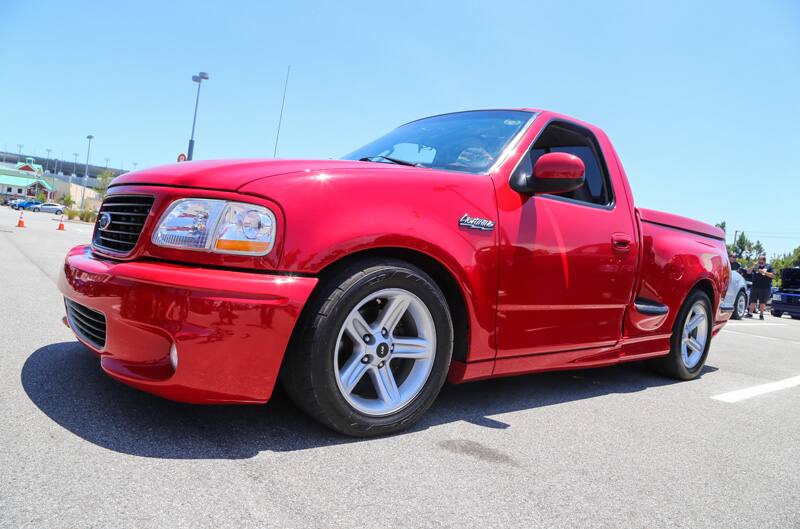 While the annual event is rooted in the Southeast, the show location tends to move around a bit to keep things interesting for those who like to attend every year. For many who participate, it is like an extended-family vacation. This year's event took place in Daytona Beach, Florida, and drew over 100 trucks from as far away as Oklahoma for the big show at the One Daytona shopping complex.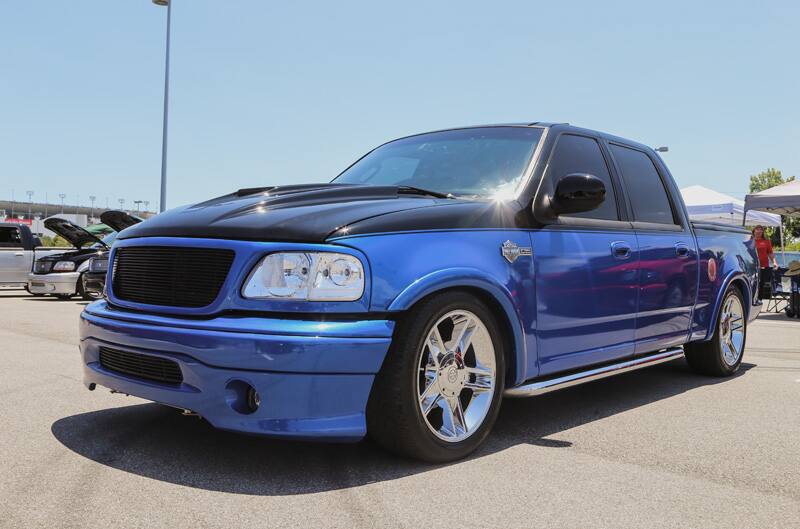 Although the Lightning and Harley truck show is the centerpiece of this gathering, the meet involves much more: It included a beach cruise, a group breakfast, a charity raffle for a fallen member, and -- to really take things over the top -- parade laps around Daytona International Speedway, which definitely inspired more than a few additional Ford performance pickup enthusiasts to join in on the fun with their trucks this year.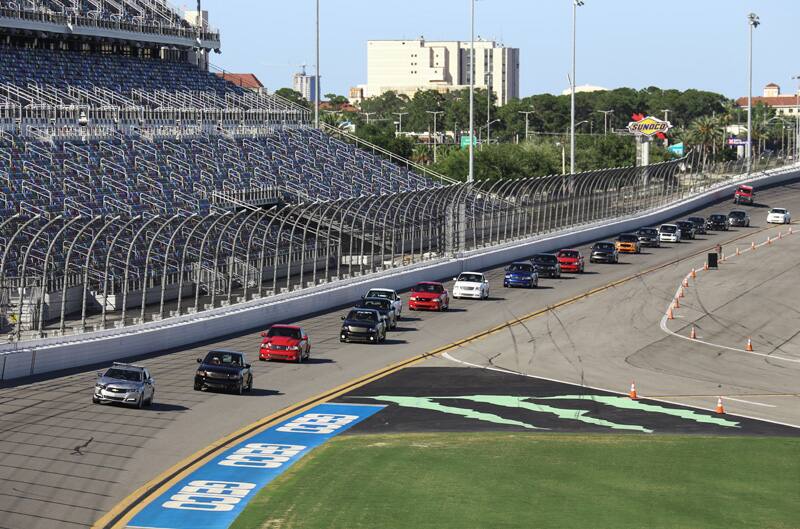 "Every meet is special in its own way," McGee explained. "But this year, driving around the Daytona 500 in their trucks, having a photo session in pit lane, then lining-up at the start/finish line for a side-by-side start off like the NASCAR racers do – that's a once-in-a-lifetime experience. Not many show-goers have even seen the Speedway in person -- let alone have had the chance to drive on it!"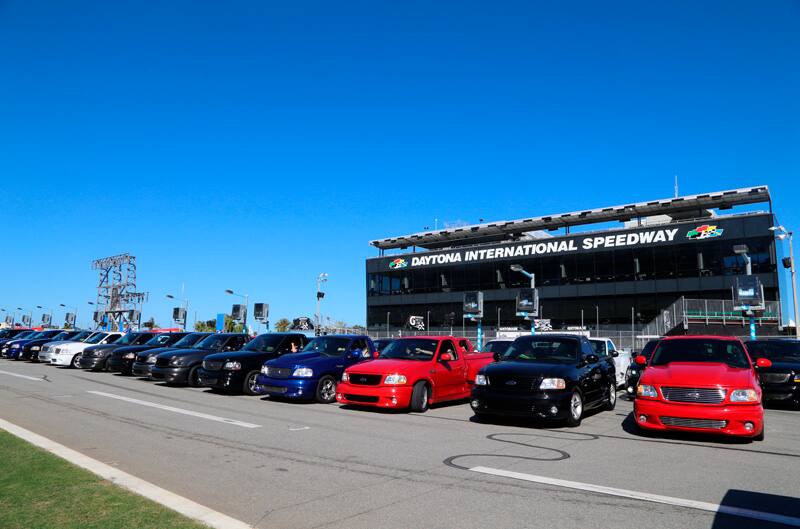 The enthusiasm for making the Speedway laps part of this year's meet was obvious after McGee walked by each truck to meet every participant.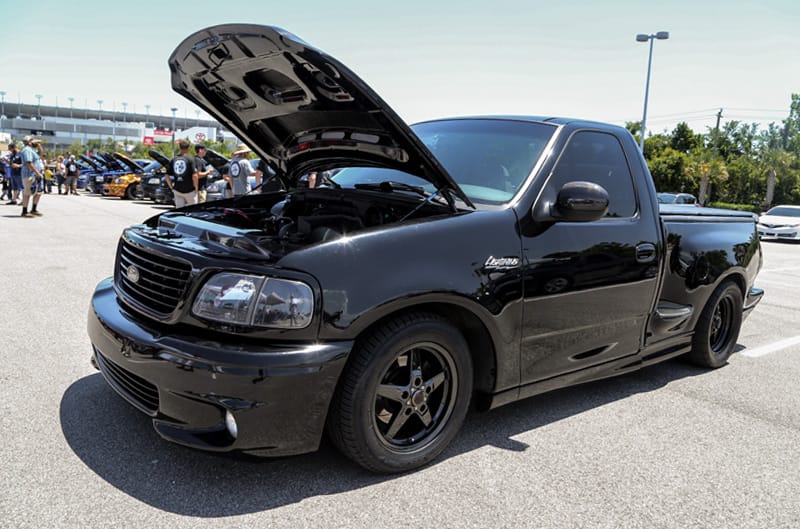 "When I stopped to say hi and shake their hands, the smiles and the excitement I saw in their faces is what made this year's meet special. It was great to provide the opportunity so that it could be shared with everyone."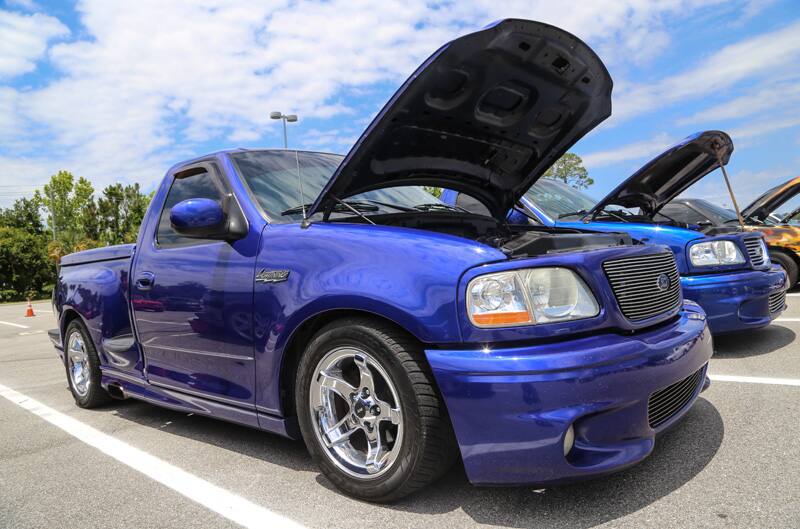 Trying to top such an epic gathering is certainly a herculean task, but a 2020 version of the Southeastern Lightnings and Harley Trucks Meet is already in the works, and McGee intends to one-up this year's version.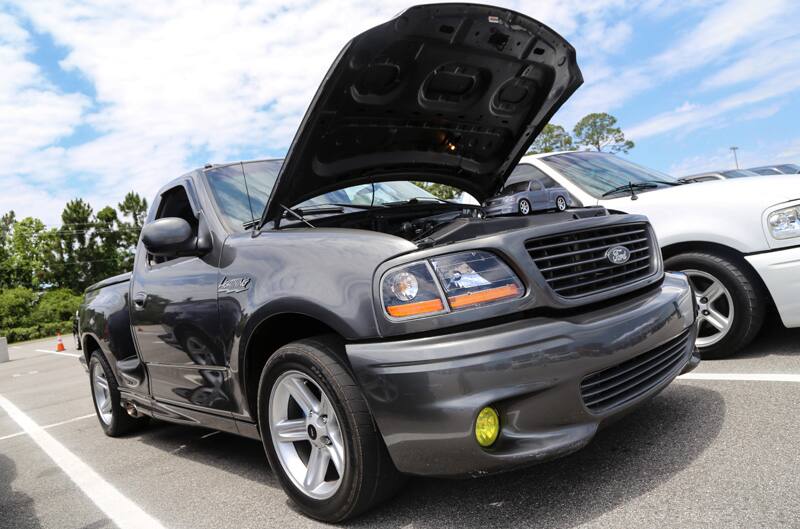 "I challenge myself every year to make the event more memorable"" he told us. "I look at it like this: The group members are taking their hard-earned vacation time to come to this meet, when they could doing something else and that means a lot to me. So I want to make it as memorable as I can — a different area, a different venue, different photo opportunities, but mostly providing a different experience that the Lightning and Harley truck community has never been able to do before."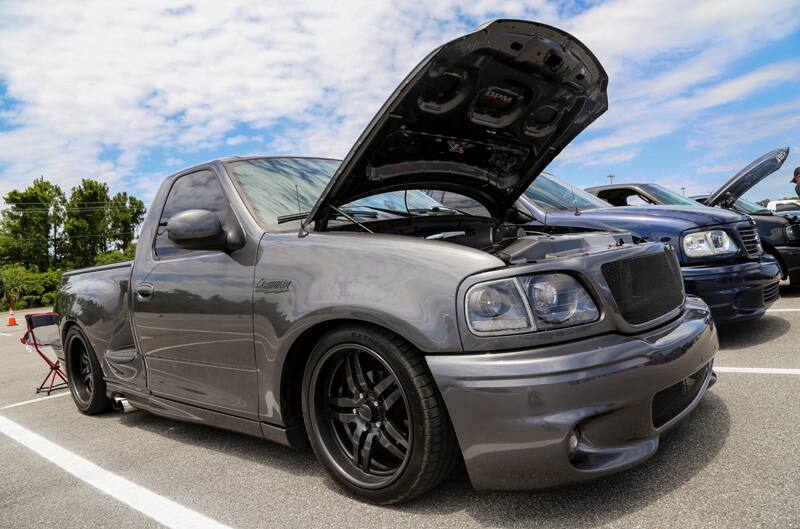 In the meantime, several of the group's members are gathering for mini-meets being held this summer in Georgia, Louisiana and Texas. If you are an SVT F-150 Lightning or a Harley-Davidson F-150 loyalist, you can keep up with the action by seeking out the "Southeastern Lightnings And Harley Trucks" group on Facebook here: https://www.facebook.com/groups/1699401153665187/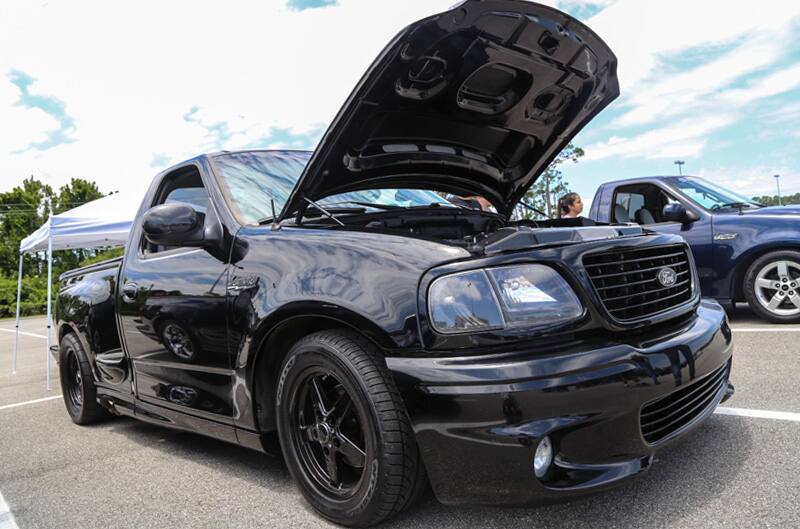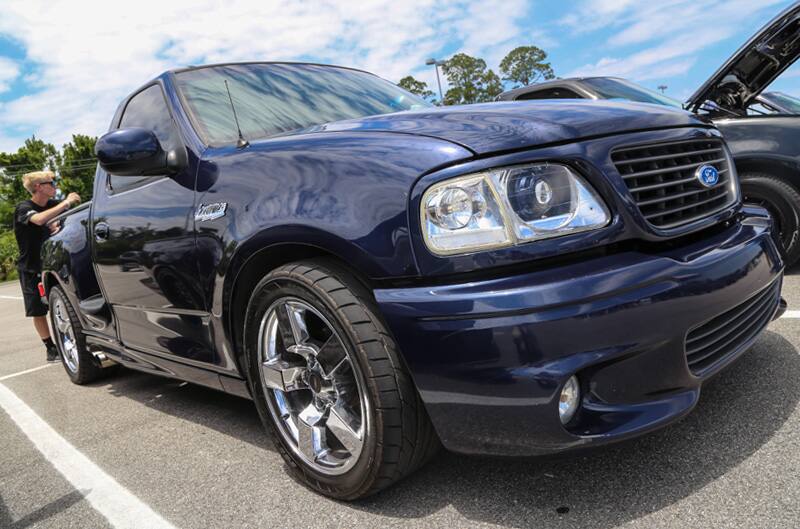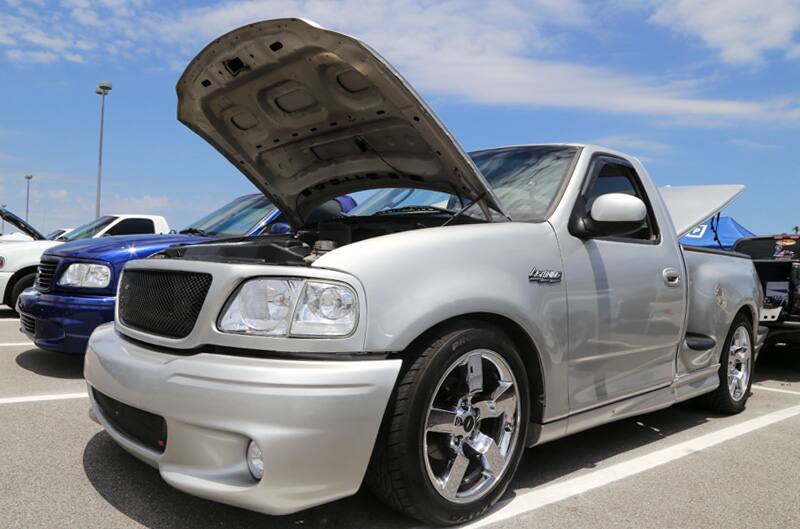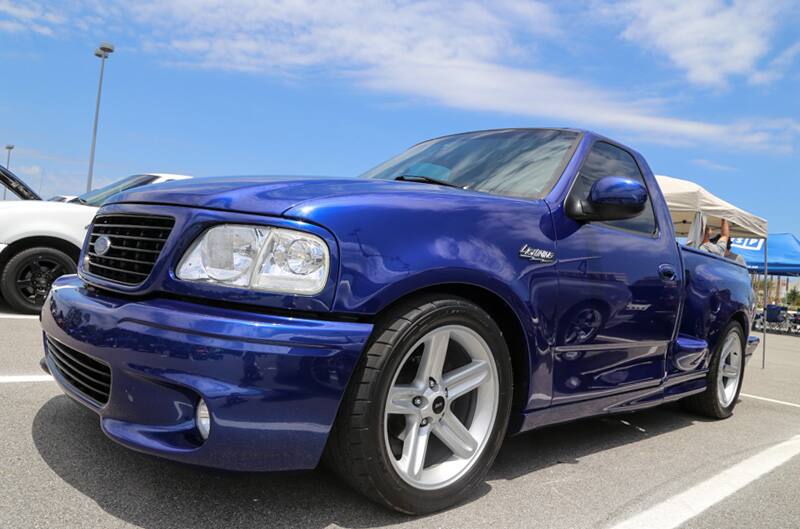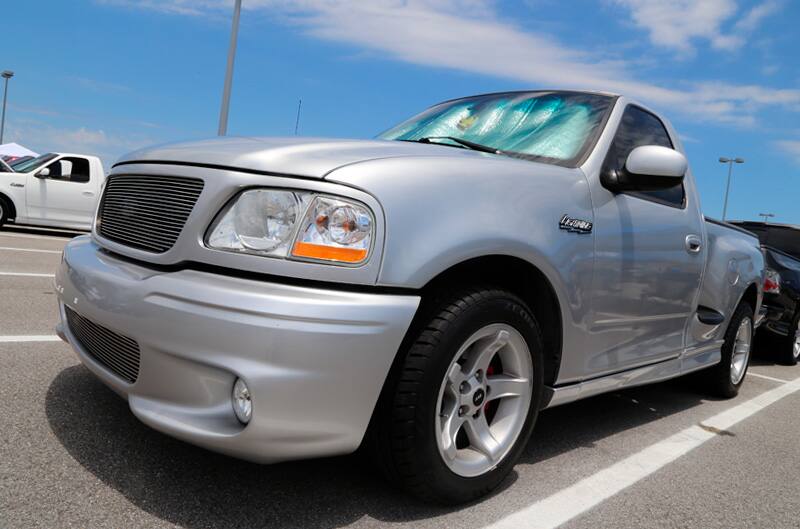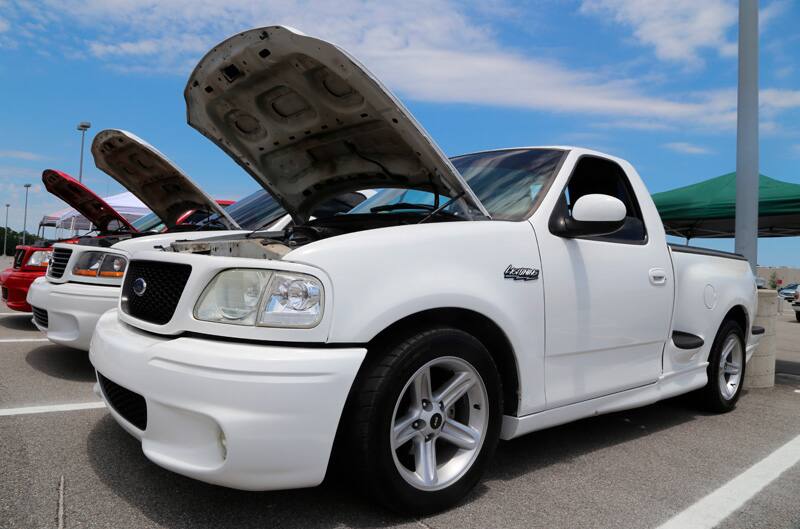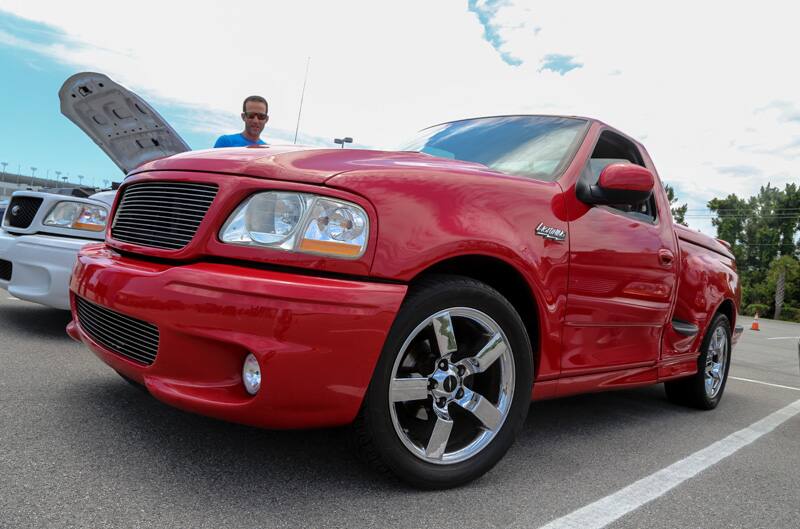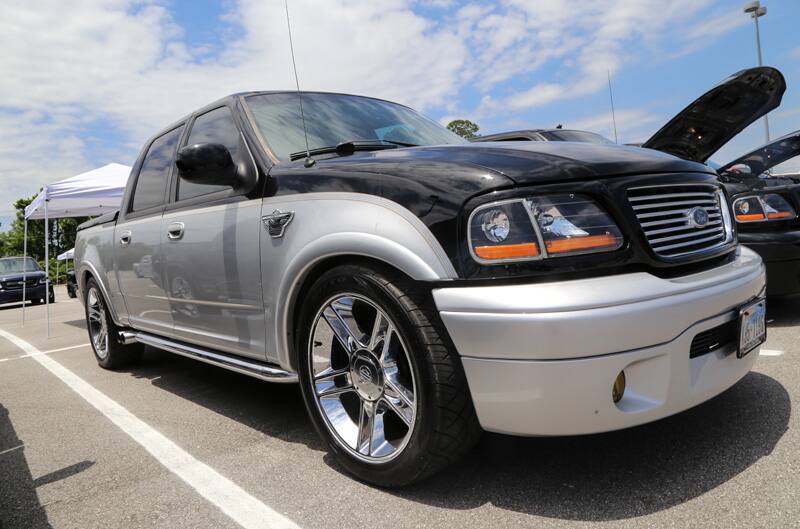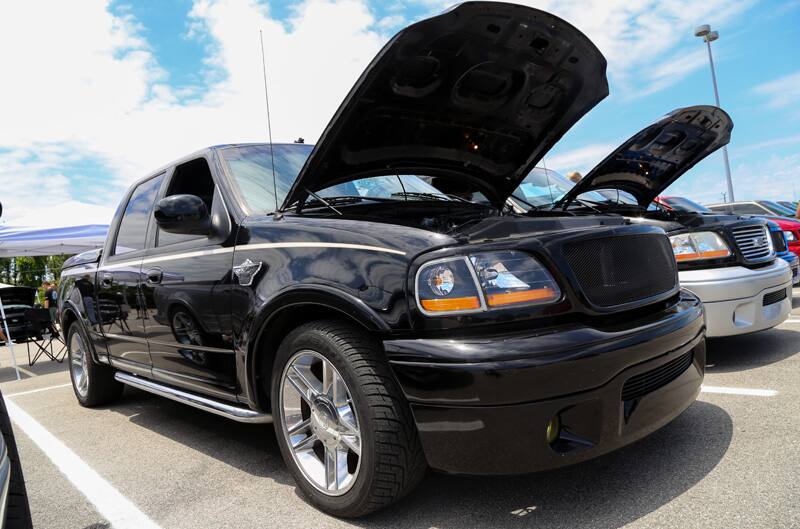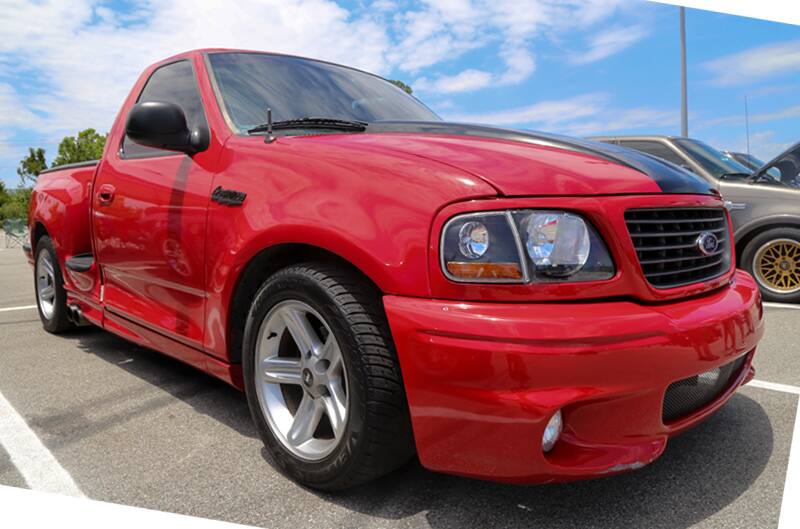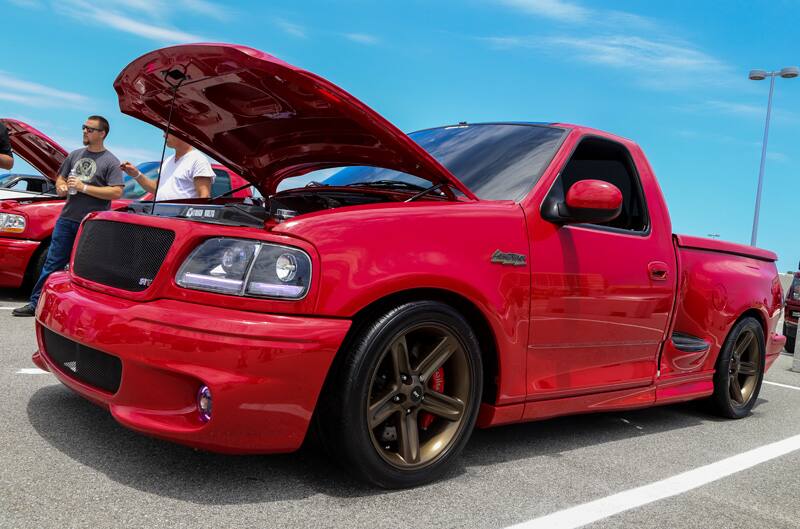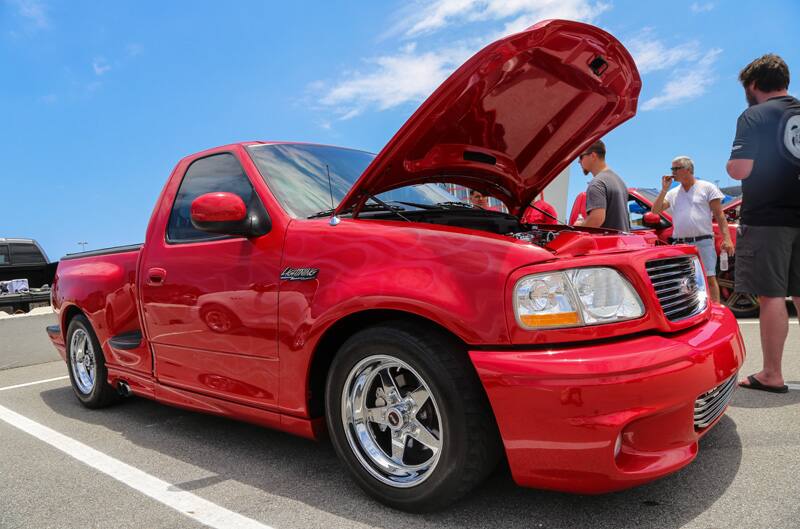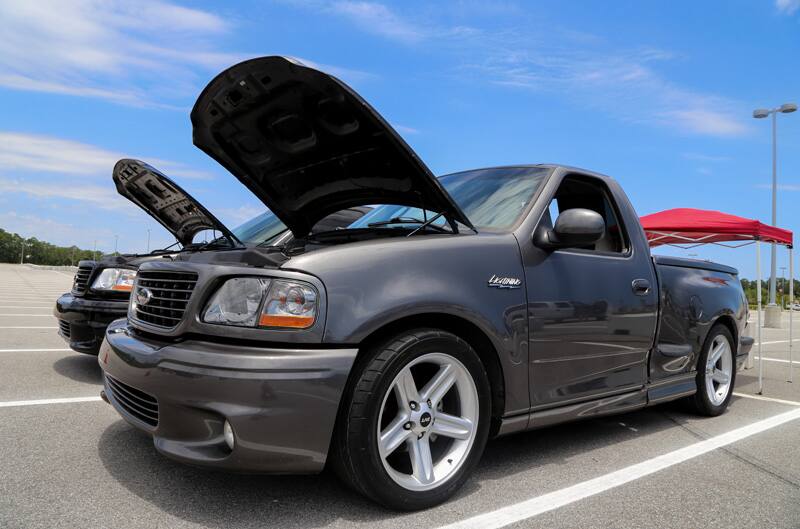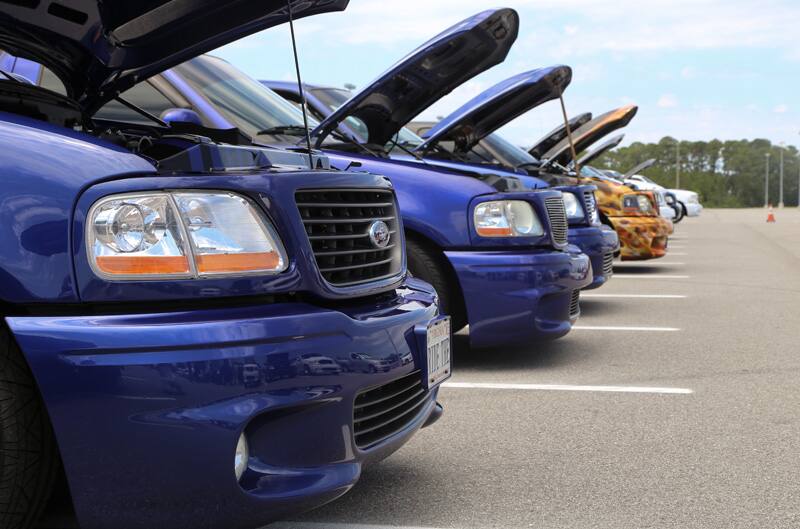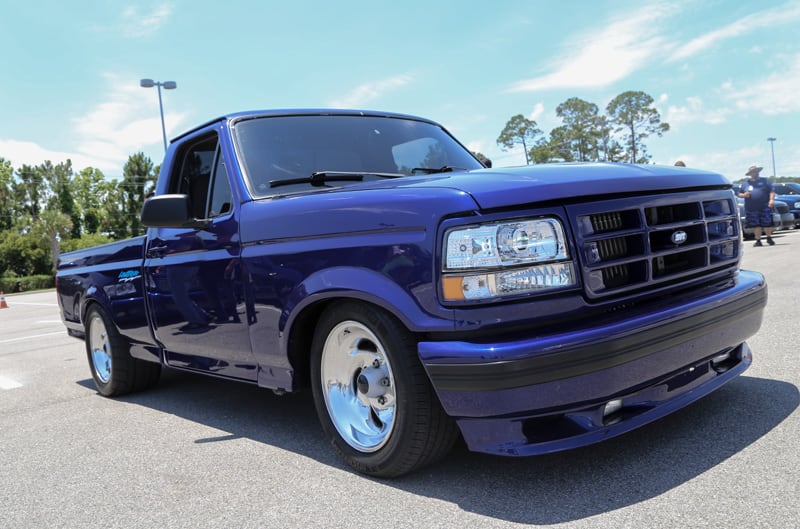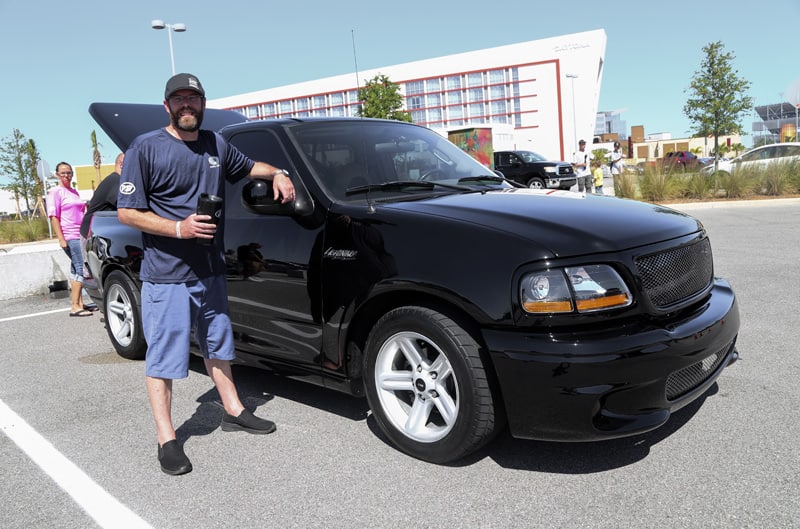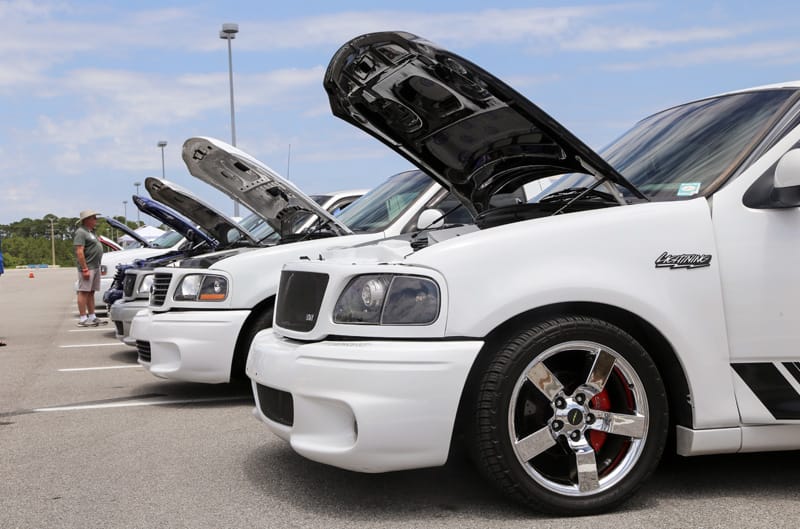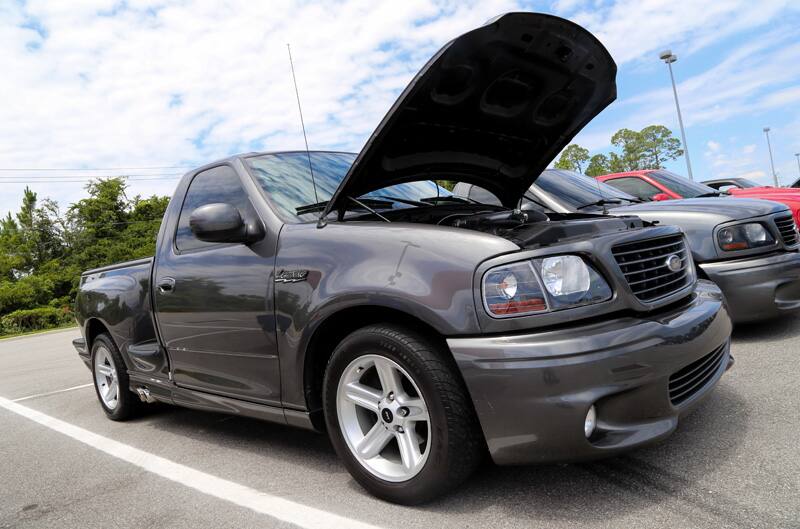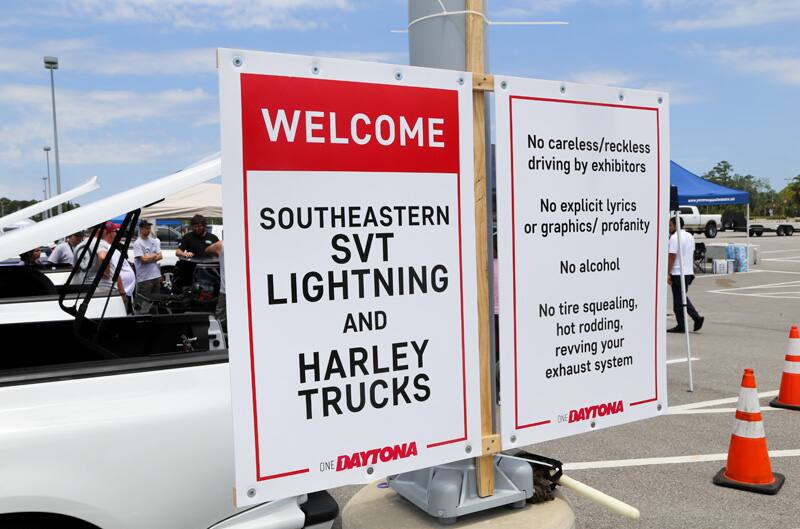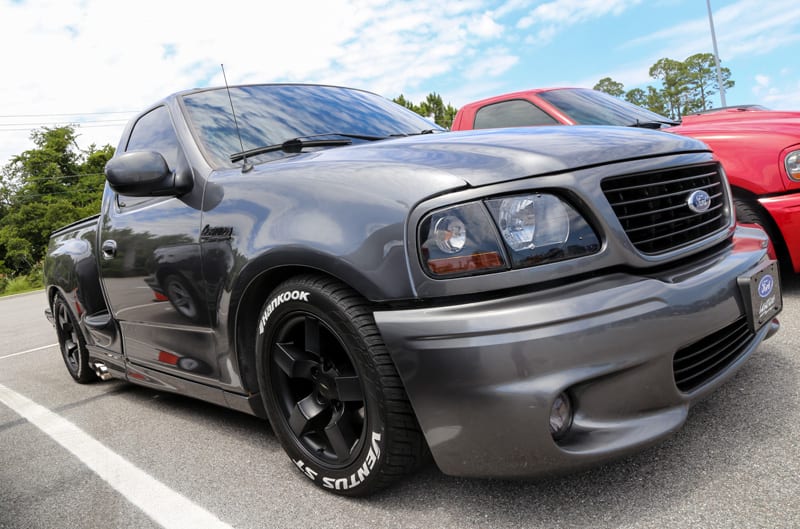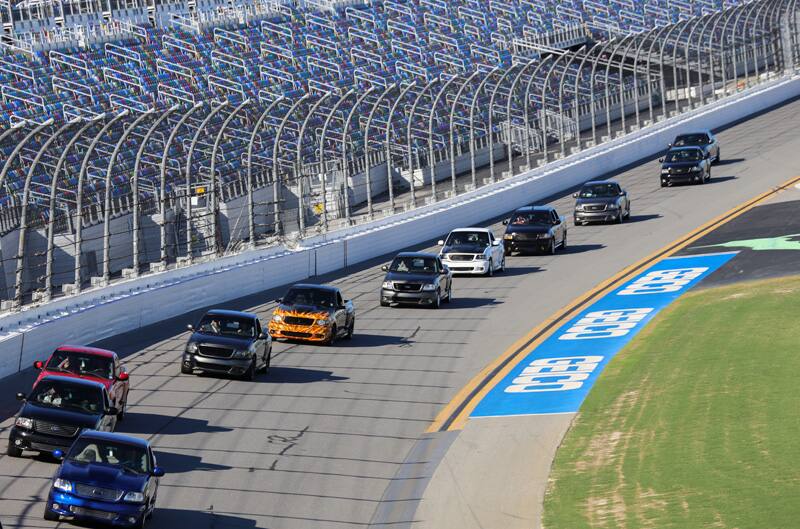 FORD PERFORMANCE PHOTOS / COURTESY STEVE TURNER