LAS VEGAS, Nev. – So what was going on at this year's annual "Shelby Bash," held earlier this month at the Shelby-American Heritage Center in Las Vegas? Plenty.

The 1965 OVC Shelby Mustang, a continuation of the illustrious GT-350 Competition, was looking rather scrappy, a single, old-school Mustang in the pits beside more modern and luxurious-appearing, late-model Shelby Super Snakes, GT350's and GT500's.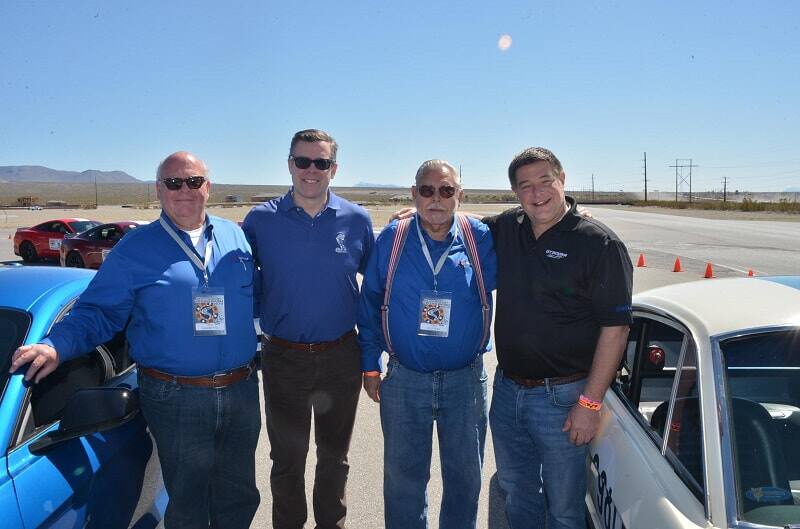 Shelby American President Gary Patterson was taking a Team Shelby club member out for a test drive in a wide-body Super Snake. "With 800 horsepower and a little automatic, it's fun," he explained as he and his passenger roared out of the pits and onto the track at Spring Mountain Motor Resort.
Racer-turned-radio personality Rick Titus was behind the wheel of that '65 Shelby – which he called simply by the letters "OVC," which is short for "Original Venice Crew." Venice was the location of Shelby-American in 1965, where the street and racing cars were built.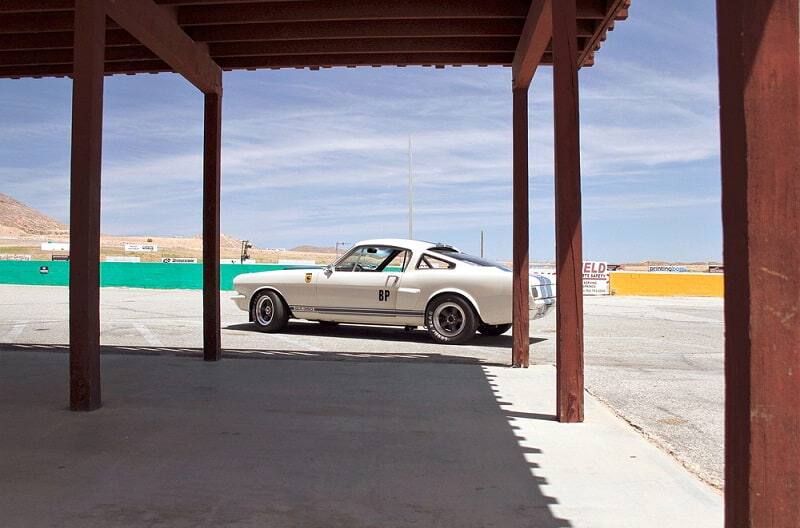 "They (the late-models) are a lot easier to drive" he said. "This one makes you earn it."

As someone who had circled many tracks in many late-model Mustangs, I wanted to feel what it was like to go around a track in one of the famous R-model Shelby's from 1965. With the originals topping a million dollars per copy, an OVC is as close as most of us can get. Plus, Titus -- being a real race car driver -- made the opportunity all the more authentic. (Translation: Titus can actually drive this thing like it was driven on the track back in the day. After all, Rick's father, Jerry, piloted "5R002," to the 1965 SCCA B-production road racing championship.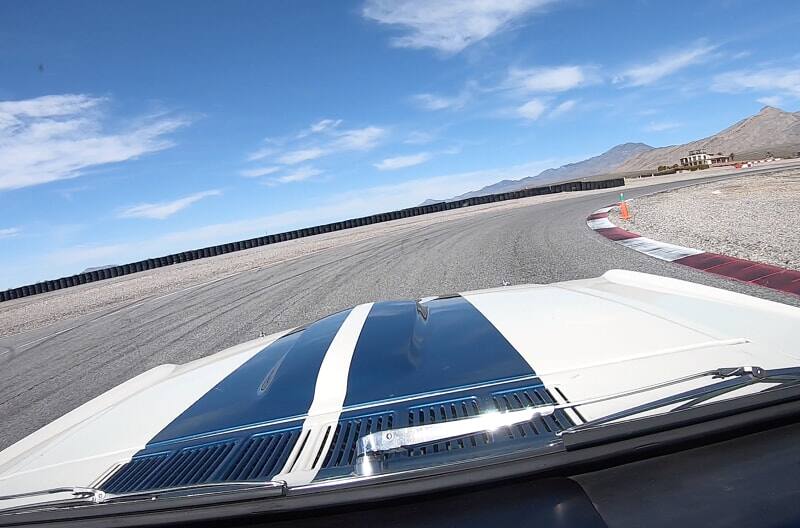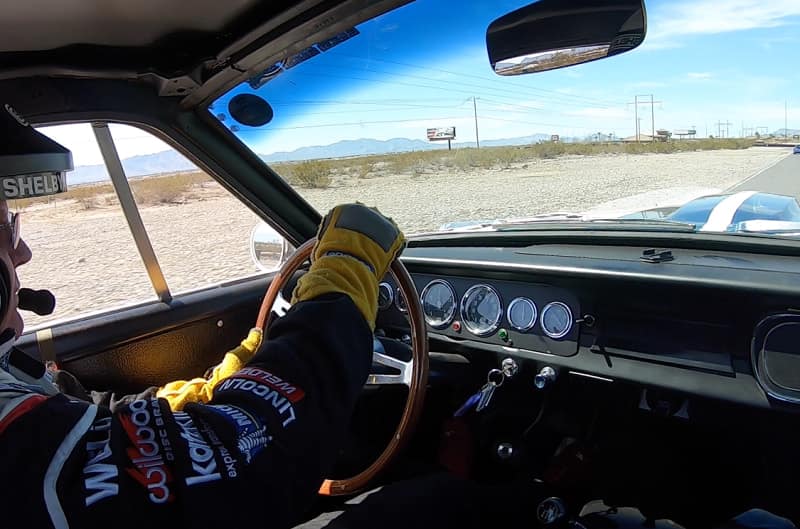 Many people at Shelby Bash 2019 had this opportunity, to either ride in a late-model Shelby Mustang or the '65 OVC Shelby, which Shelby-American licenses for sale today. People can still buy an OVC as a continuation GT-350 R-model, and have it built by the Original Venice Crew, who starts out with a real K-code (289 Hi-Po) Mustang fastback, just as Shelby-American did back in 1965.
Most of the Bash attendees on Friday and Saturday, however, had their own Shelby Mustangs, and most of those were new or late-models. They were here at the 2019 Bash to let their hot Mustangs loose on a real track, where they didn't have to worry about breaking a speed limit.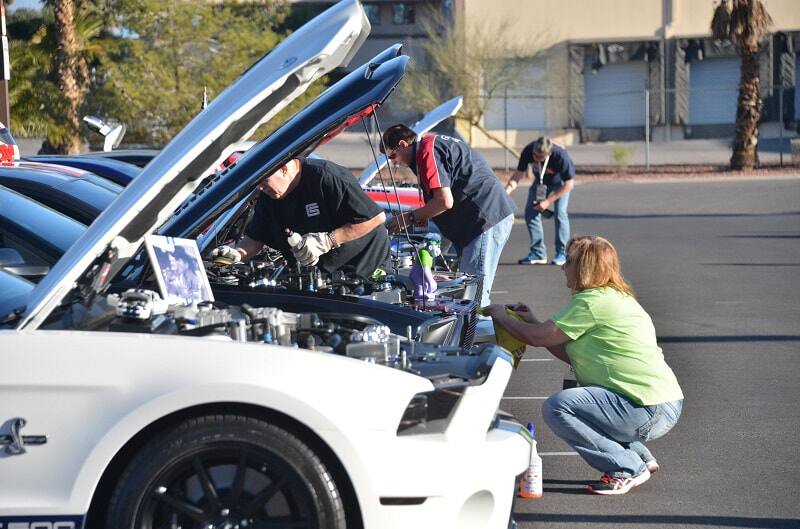 This 12th annual Shelby Bash had kicked off on Thursday, March 14, with registration at the Shelby-American Heritage Center where they build Shelby Mustangs today in Las Vegas. In fact, many of the cars on the track during this event came from this same facility.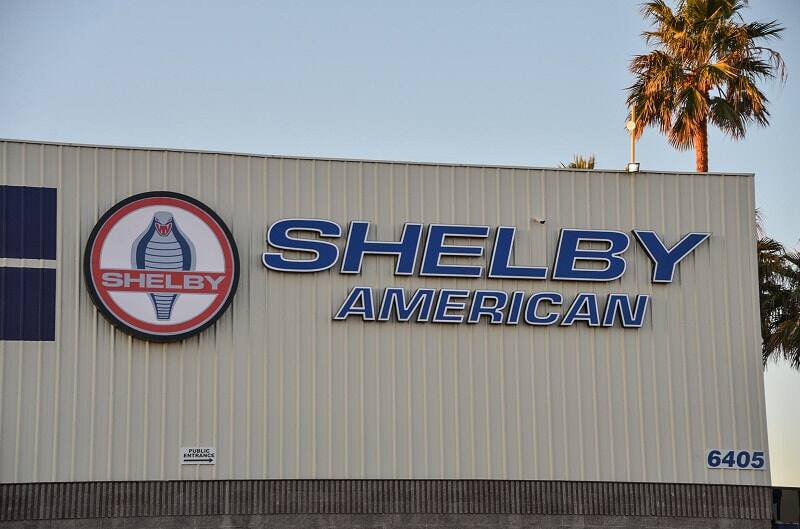 Shelby's inaugural Bash was back in 2008, very near Carroll Shelby's 85th birthday of January 11th. Carroll passed away in 2012, but the Bash continued, as did the company, housed in an amazing facility blocks from South Las Vegas Blvd. and within a stone's throw of Interstate 15.

Some 400 Team Shelby members arrived for the 2019 edition of the Shelby Bash, piloting 150 or so cars, most all of them newer Shelby Mustangs. We did spot a '67 GT fastback and a few continuation Cobras, which Shelby-American also still churns out at this facility.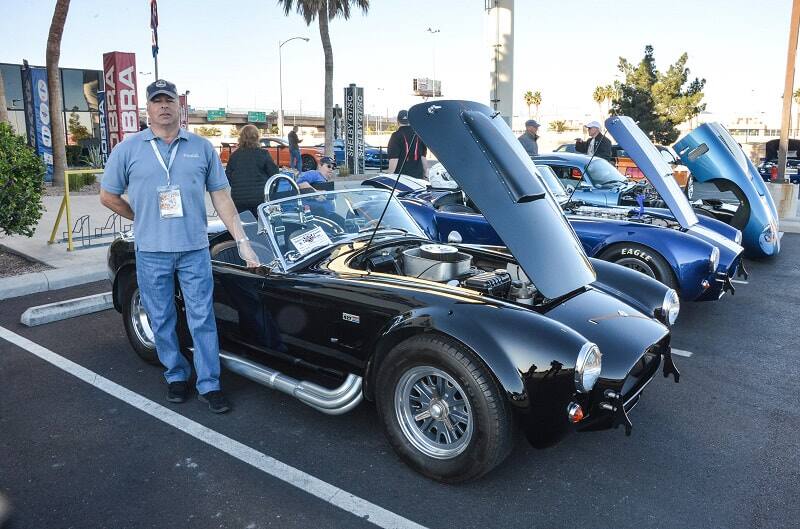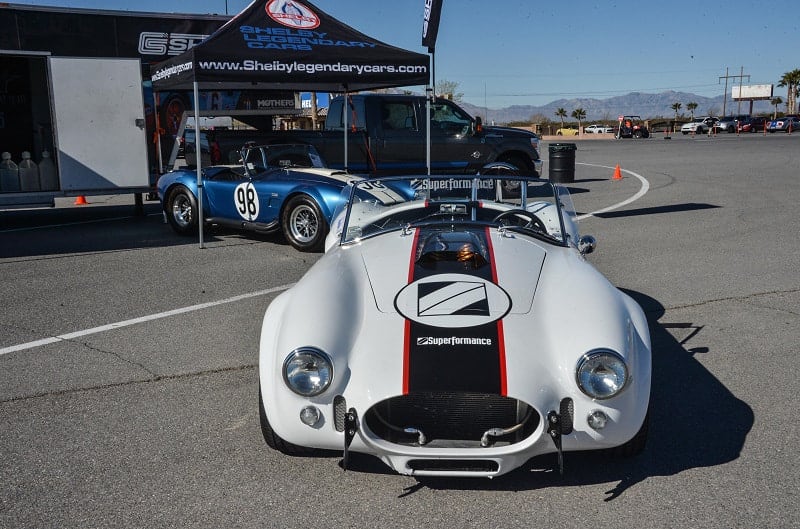 Those who did not want to get on the track could choose a Poker Run on Friday and a "Hollywood Scavenger Hunt" on Saturday. Casino Night on Friday evening was a big hit. People crowded around blackjack and crap tables to test their luck with "play chips" instead of real money. Those chips would buy raffle tickets for some great door prizes. All the while, "Viva Las Vegas" and other Elvis Presley hits (complete with video) played in the background.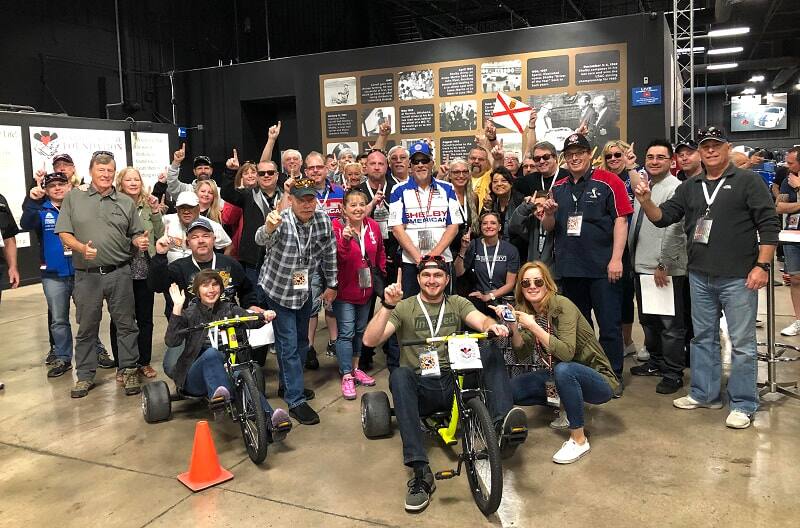 Saturday was banquet time inside the Shelby-American Heritage Center, which is part of the building housing the work stations where cars are assembled. The event wound to a close on Sunday morning with the traditional pancake breakfast, car show and awards ceremony.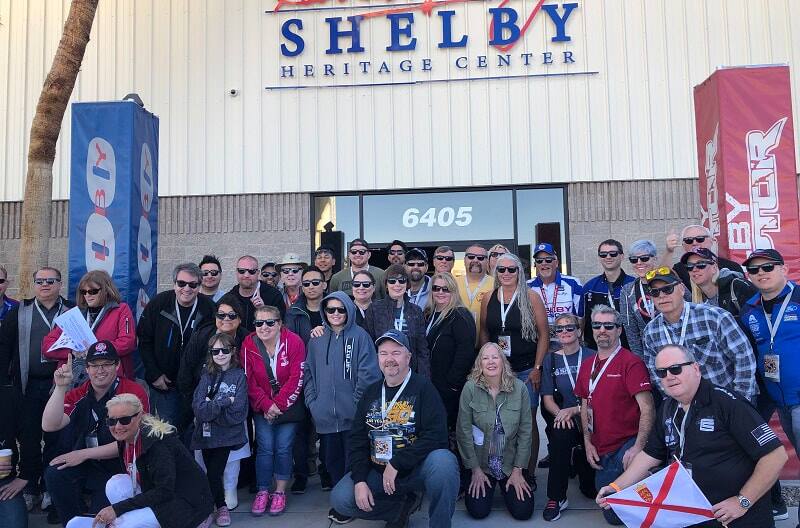 If I gave an award, it would go to Rick Titus and that OVC '65 Shelby GT-350 Competition, a contrast to the new Shelby Mustangs that you simply (as Rick says) "aim at a corner and nail the throttle – god love 'em, they're that good."

As we drove into the pits, I asked Titus, sweating in that full race suit he was wearing, about the "skill level" required to drive this classic.

"You got to be a race car driver to go quick in this thing," he summarized.
Well, we had been quick in this thing, quick as a flash. Quick like it feels you're gambling with every turn, tires screeching through corners, with the pit of your stomach wondering if tires would hold or will the car spin out violently? Was this what it was like going full-tilt back in the day?

Titus said in a test session, yes, but not in a race -- because in an actual race, other cars of the same ilk would have been on the grid going full-tilt all around us.

"Imagine if you can, Jerry, 10 or 15 of these guys driving against each other going all-out. It had to be a blast."

Yeah – so what's it like runnin' side by side and jumpin' in and out of the racing line in flash? . . . as the Stones would say, "It's a gas, gas, gas!"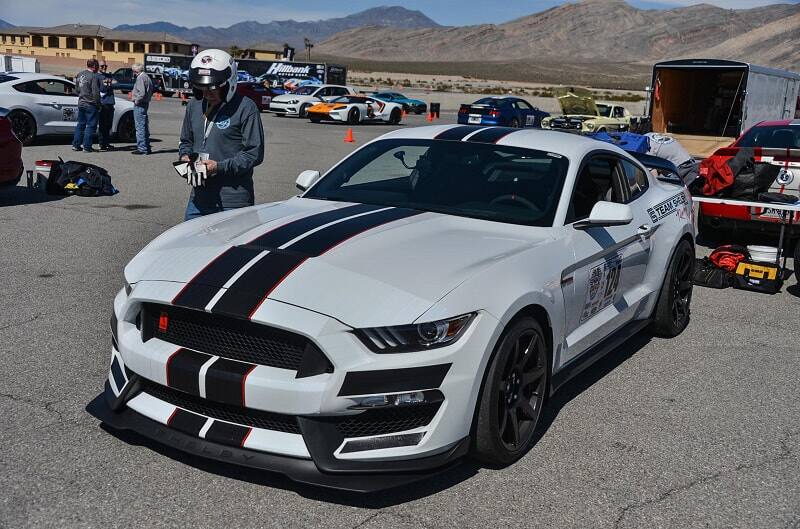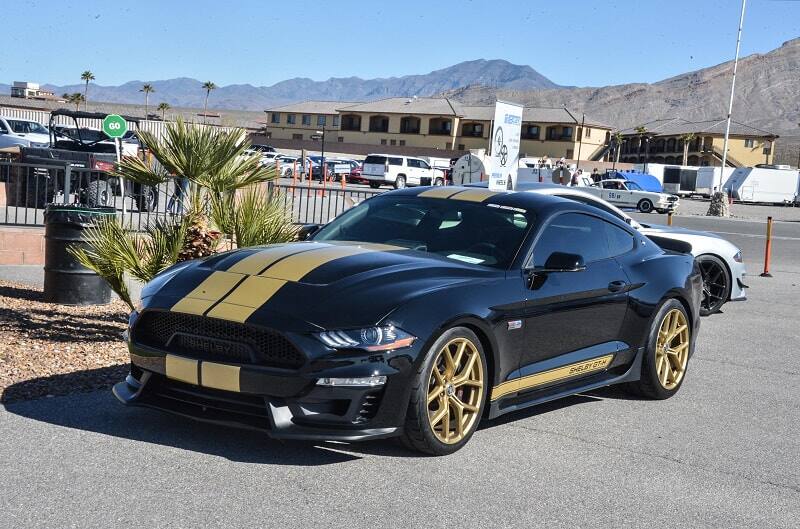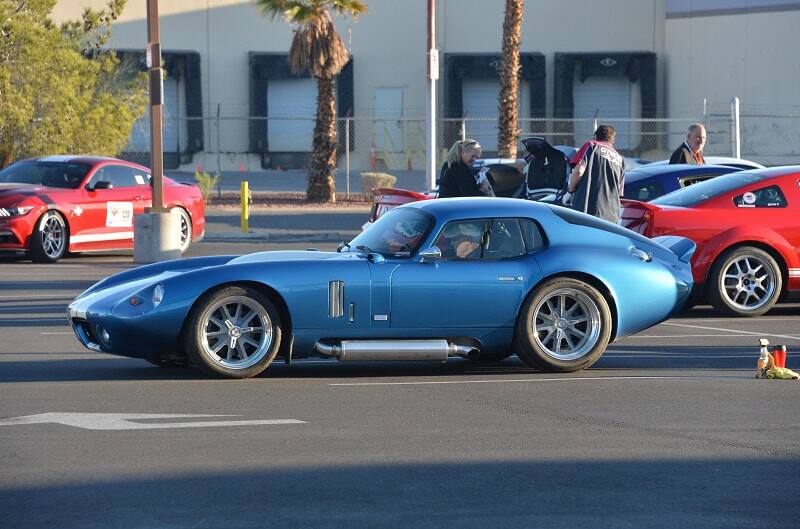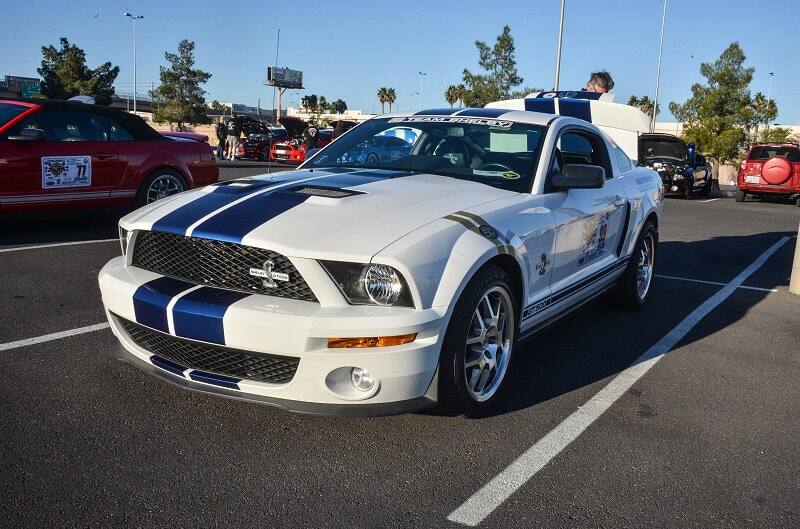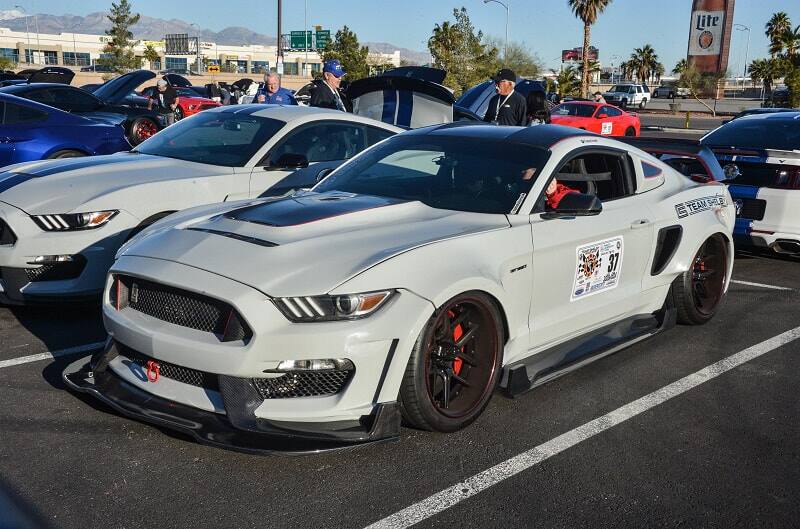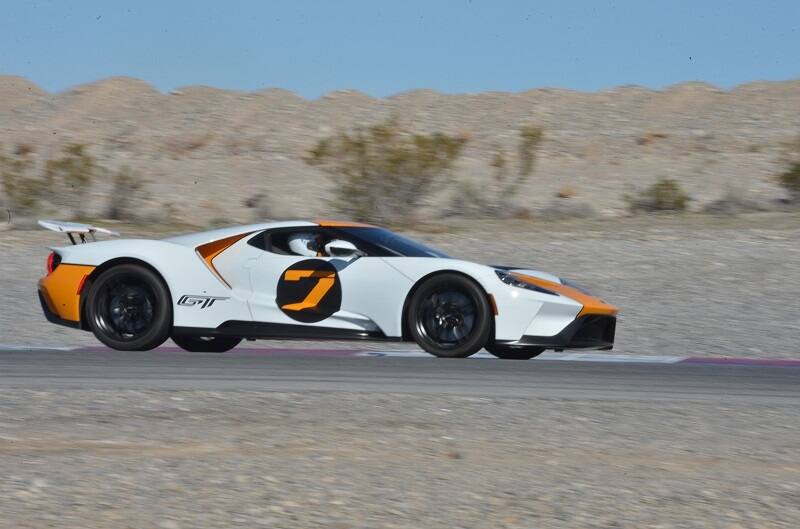 FORD PERFORMANCE PHOTOS / COURTESY JERRY HEASLEY