WOODLAND HILLS, Calif. – Could it really be five decades since Steve McQueen's Frank Bullitt flew that rumbling, grumbling 1968 Ford Mustang GT 390 up and down the hilly streets of San Francisco, in a winner-take-all grudge match against a pair of bad guys in an equally rumbling black Dodge Charger?

Yes it could, and indeed it has.

To mark this momentous film history and car-geek occasion, Fathom Events, Ford, and the McQueen family teamed up to remaster and rerelease this car-chase scene, and cops-and-murderers classic filmed in the City by the Bay in 1968. Bullitt's 10-minute, 53-second chase scene is by many judged as the greatest and most authentic ever put to film; every movie chase scene that came after it was inspired by Bullitt in some way or another.

An important element of Bullitt's rerelease is new, added bonus content featuring the Detroit International Auto Show unveiling of the 2019 Ford Bullitt edition Mustang, plus interview material featuring Steve's first wife, Neile Adams McQueen, son Chad, and three of McQueen's grandchildren: Molly, Madison, and Chase.

Helping to mark the occasion, the Southern California region of the Mustang Owners Club of California gathered, along with several McQueen family members, at an AMC theater complex in Woodland Hills, California, on the evening of October 9, 2018, for a special screening of the updated film. The event was hosted by the club, Ford Motor Company and Galpin Motors, which brought out a new 2019 Mustang Bullitt for display in front of the theater.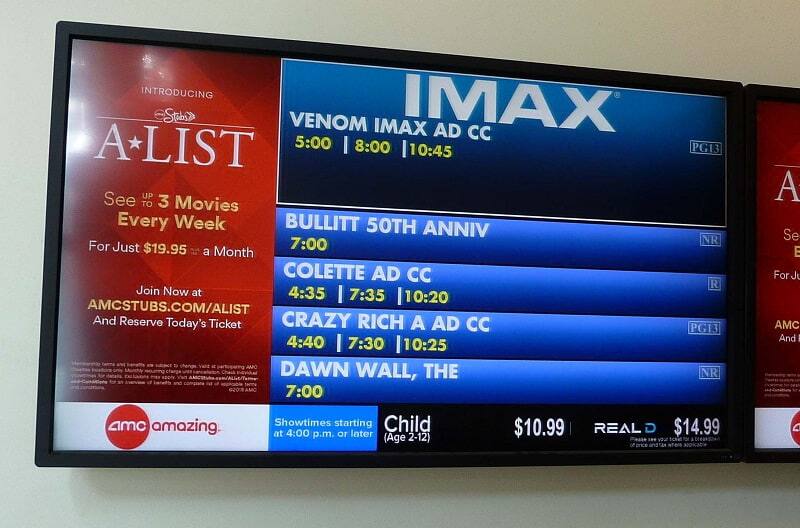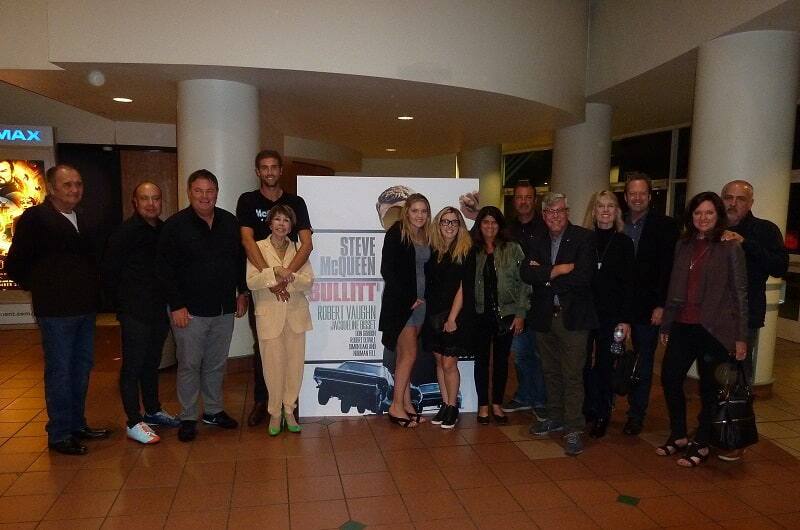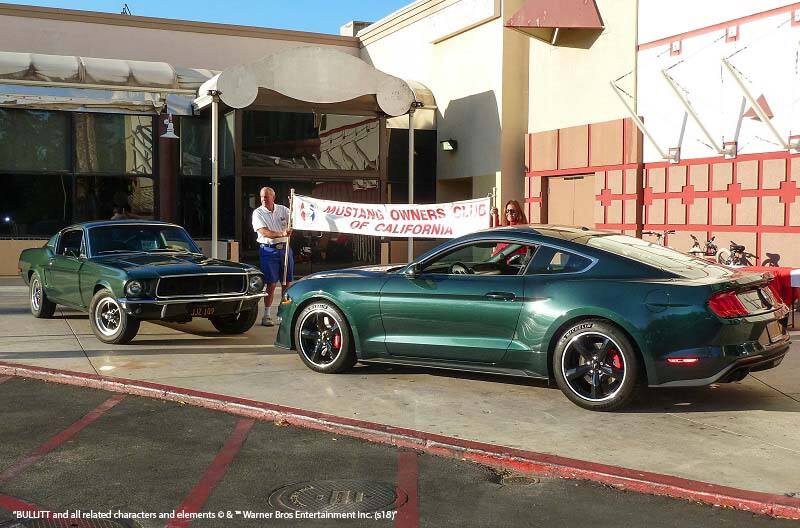 The new car, paired up with the immaculately presented '68 Bullitt tribute Mustang belonging to longtime Bullitt enthusiast Dave Kunz, stopped more than their fair share of moviegoer traffic on the way into the building.

The Bullitt chase is the gold standard for so many reasons, but perhaps primarily because it was done in real time and in real life – there was no projection or fake background used (and of course this was long before the advent of Computer Generated Imaging – CGI -- so common in film today). McQueen and the film's British director, Peter Yates, simply wouldn't have it, nor allow any "camera speedups" attempting to fake the action into looking faster.
McQueen, stuntman Bud Ekins, stunt coordinator Carey Loftin, and actor/stunt driver Bill Hickman did all the driving. The visuals are also completely authentic; not a single set was built for the filming of Bullitt, nor was any of the action footage captured on a sound stage or studio backlot. Then-San Francisco mayor Joseph Alioto, recognizing the publicity value that a major Steve McQueen movie could bring for the city, charged the production company just a single dollar (plus any property damage costs) for the permission to film there. Like the non-computer enhanced chase, try that nowadays!

The Fathom Events rerelease of Bullitt will soon be available on BlueRay and via live streaming services.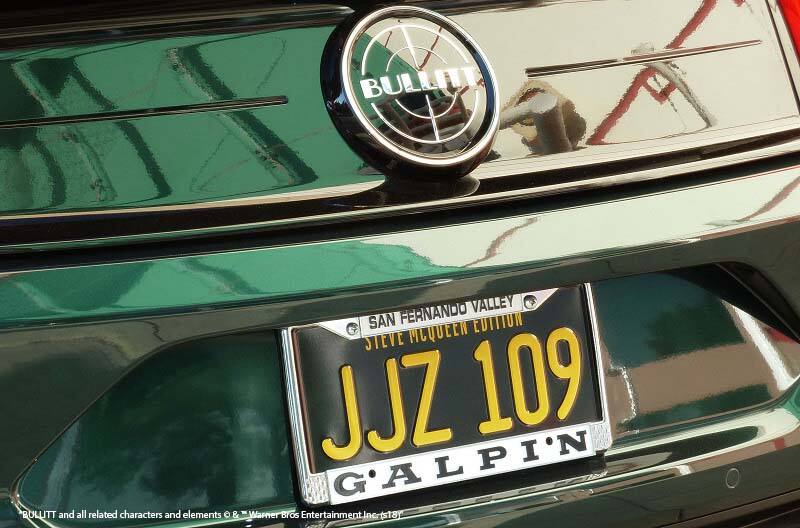 FORD PERFORMANCE PHOTOS COURTESY MATT STONE / INSPIRED COMMUNICATIONS