BEVERLY HILLS, Calif. - Evan Klein is a superlative L.A.-based photographer and filmmaker. He's also a bit of a renaissance man, and a committed car guy. He lives near an historic park in the Hollywood Hills and jogs and walks his dogs there often, and after so many visits, he divined that "this would be a great place for a car show." And he was right; Franklin Canyon Park is slightly tucked away right about where famous Coldwater Canyon Boulevard and Mulholland Drive intersect, and has been the scene of countless television and movie shoots. What makes it so attractive are not only the hills and homes surrounding the park, but the fact that there's a lovely Stillwater lake right in the middle of the property, with a meandering one-way road circumnavigating the water. There are perhaps a dozen turnouts of varying size dotted along the road, and Evan's photographer's eye could see this turnout for Mustangs, that turnout for Porsches, another for Alfas, a "French Quarter" and all other manner of group gatherings.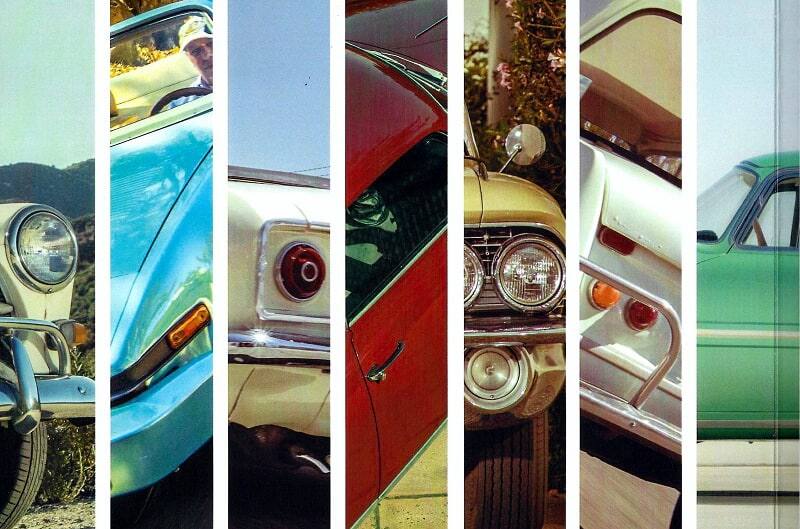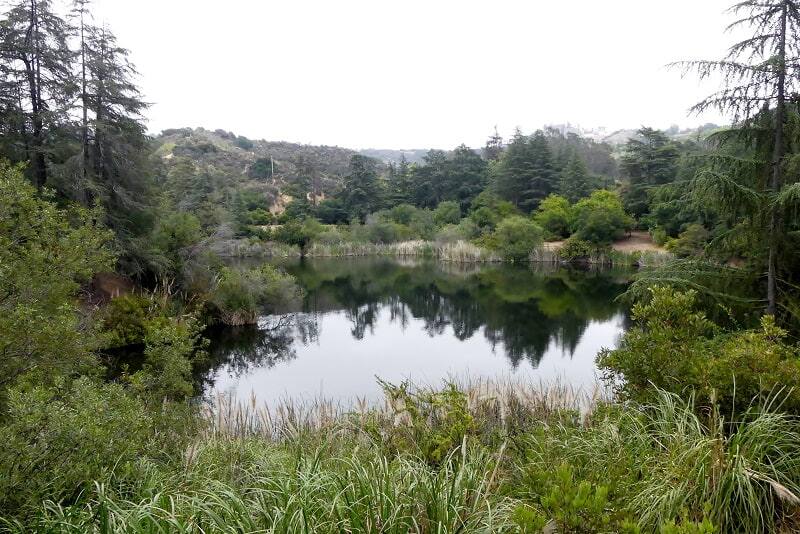 His vision was for an uber-casual, run-what-you-brung, no-hassle car show that attracted and offered something for everyone. No judging, no points, no classes or ranks, few cars too nice or few too strange to participate. Bring the family, the kids and the pets and just spend a nice day at the park; this time instead of swing sets and slides the entertainment would be the cars. The walk around the lake is pool-table flat and reaches only about a mile, so a lap of the lake and you see the whole show – multiple times if you wish. The car entry fee is reasonable, spectator entry is free and there's plenty of guest parking, food trucks and strolling ice cream vendors. Talk about the No Stress Express car show! And the Ford footprint for this 5th annual show was impressive.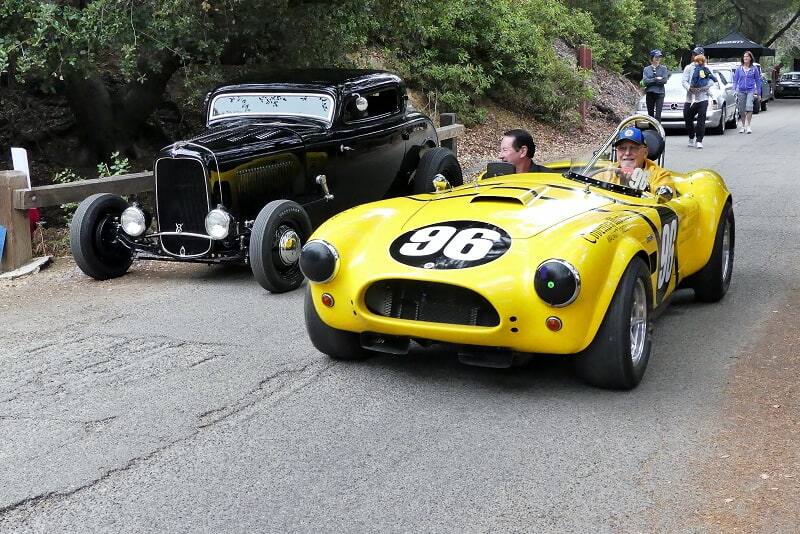 The show drew about 150 cars this year, with Ford or Ford-related or -powered vehicles making up about 10 percent of that total. The oldest Ford seen on show day was a crusty looking Model T, in barn-neglect condition. But it was a runner, making several laps around the lake, and an entry that everyone enjoyed. At the other extreme was an immaculate dark-blue 2005 Ford GT, brought by The Galpin Motors Collection, which also drew its fair share of attention and selfies. Mustangs also ran the gamut from a particularly clean and stock-looking '66 coupe, to a raft of current Shelby GT350s, 500s and SuperSnakes; highlights among them were a Highland Green Metallic '68, a white-with-blue stripes '65 GT350, and an Aspen Green Metallic '67 GT500 that positively thumped the pavement.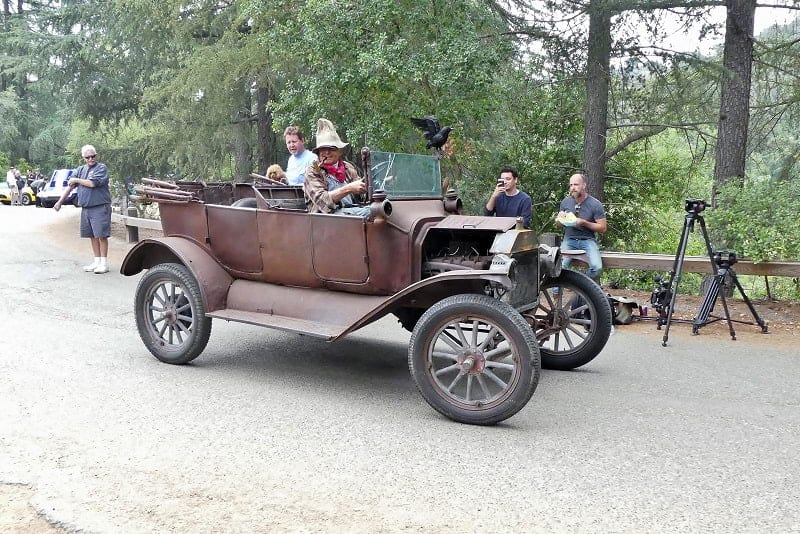 The Shelby Legendary Cars gang was on hand with a group of its current Cobra continuation cars, and original Shelby American racing team driver Allan Grant drove his screaming yellow '63 Cobra, wearing an original Cobra team shirt. Grant's fit appearance, strong voice and spry attitude belie his 80-plus years of age, and he was a hit with the crowd, signing autographs and posing for countless selfies.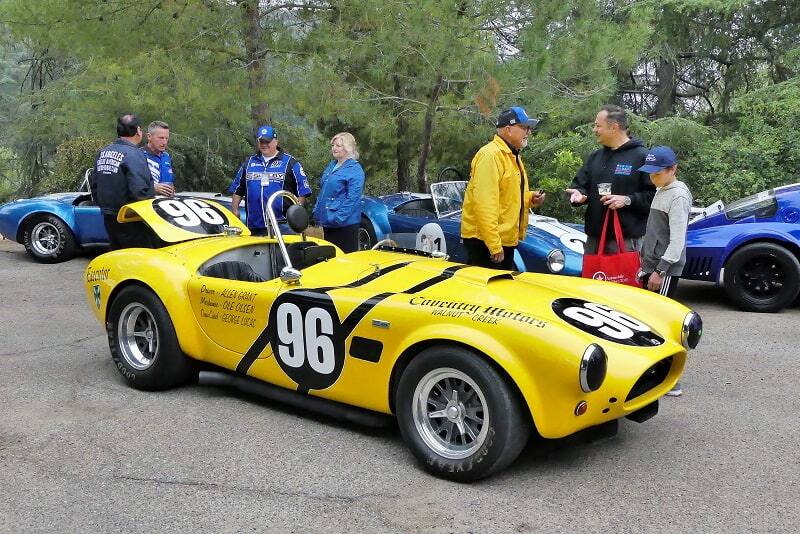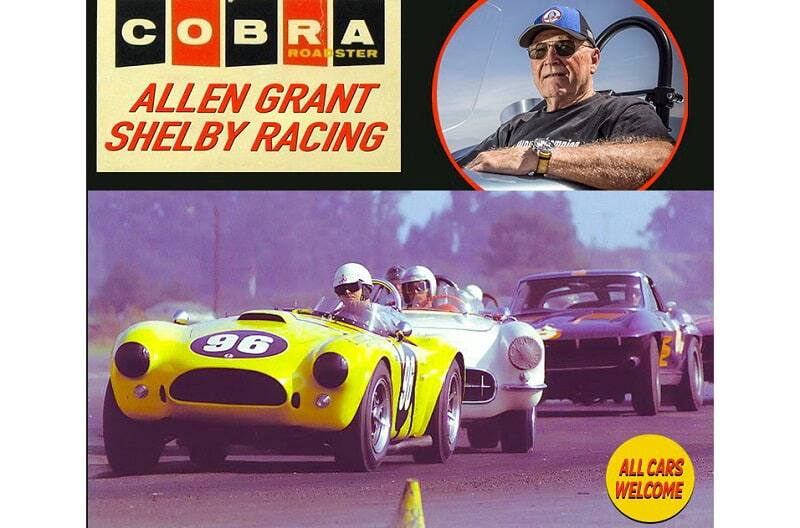 Mega enthusiast/collector Bruce Meyer also wowed the crowd with his fabulously black '32 Ford HiBoy 3-window coupe. This sinister looking, ultra-traditional rod had it all; a perfectly chopped top, bigs-and-littles on steelies and caps, a barking V-8 exhaust note, and just enough rake to complement its spot-on stance. Foreign Ford power stuff included a couple of Lotus sports racers running Cosworth Ford I-4's, and a dark-blue, rumbling 351-Cleveland-powered DeTomaso Pantera.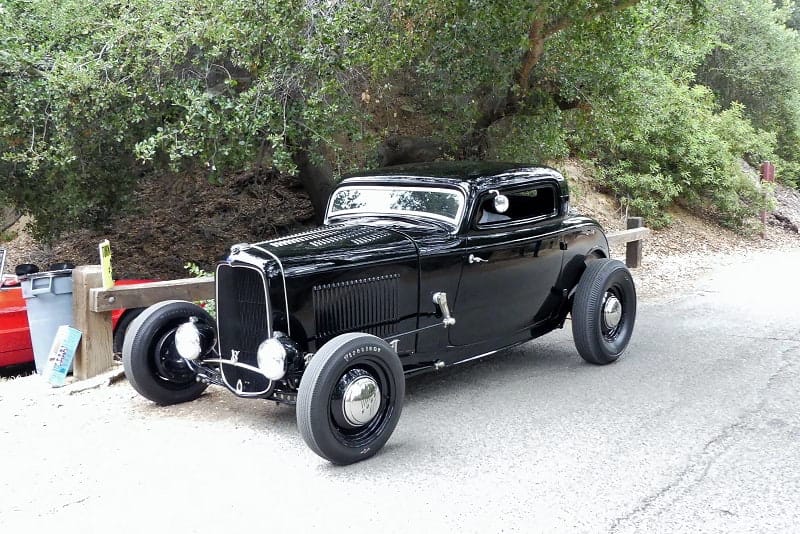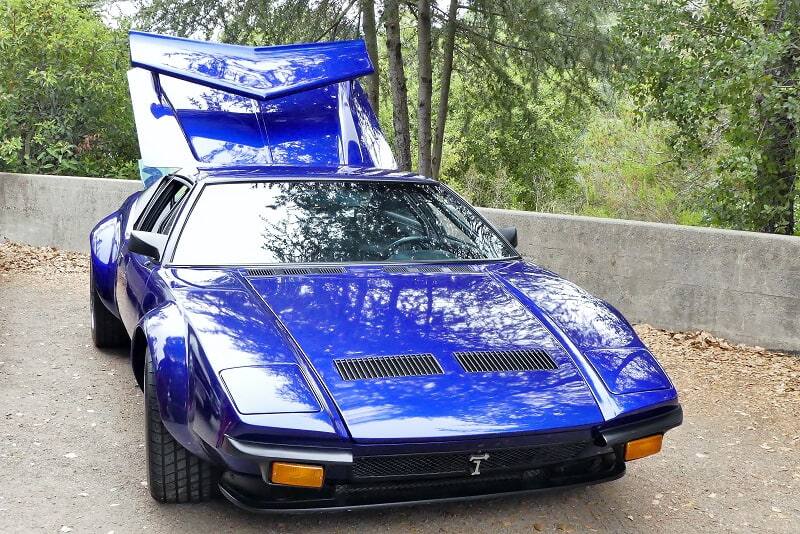 Another marque out in force on this day was Alfa Romeo, which held its own concours event as a "show within a show," and more than 30 Alfas turned out for that. Will there be a sixth anniversary Highway Earth Car Show with enough Fords on hand to hold our interest? Count on it, and we'll be there for sure.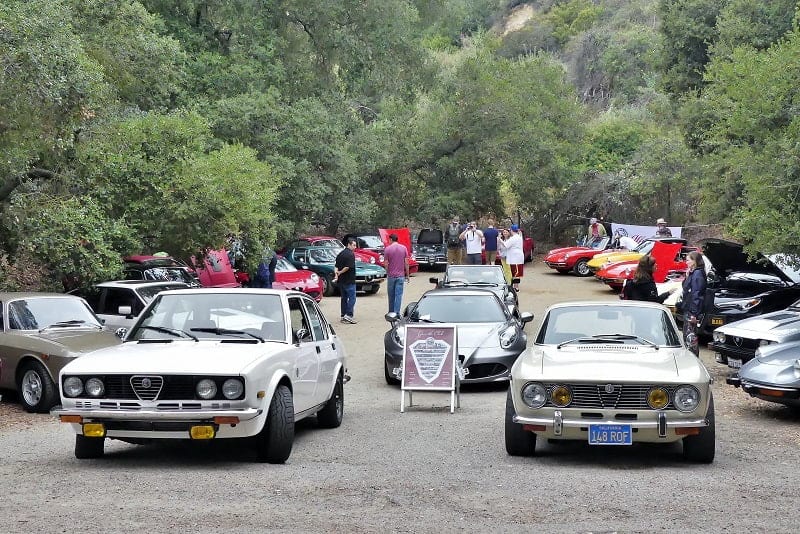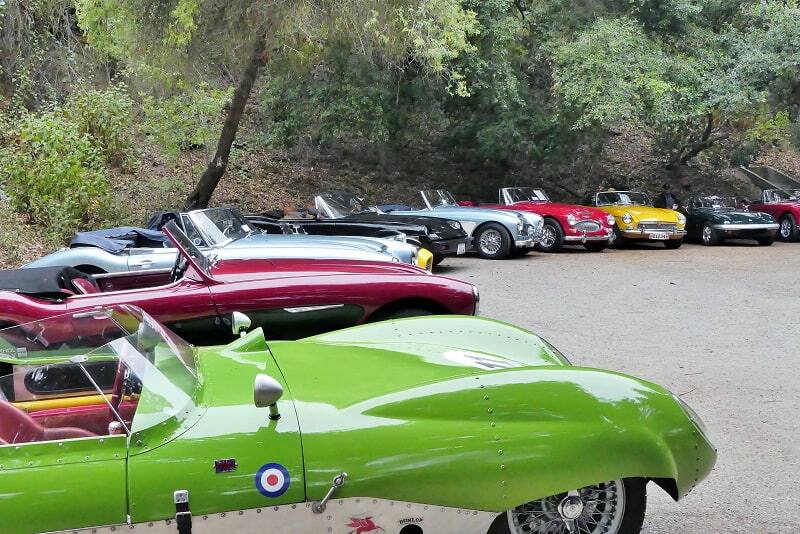 FORD PERFORMANCE PHOTOS KIRK GERBRACHT / GROUP PHOTO COURTESY HIGHWAY EARTH