CARLISLE, Pa. - The 50-year Cobra Jet celebration continued this past weekend at the 2018 All-Ford Nationals in Carlisle, Pennsylvania. For 24 years, Blue Oval enthusiasts have made the trek to central PA to take part in the three-day celebration that regularly draws over 3,000 Ford, Lincoln and Mercury cars, trucks and even tractors.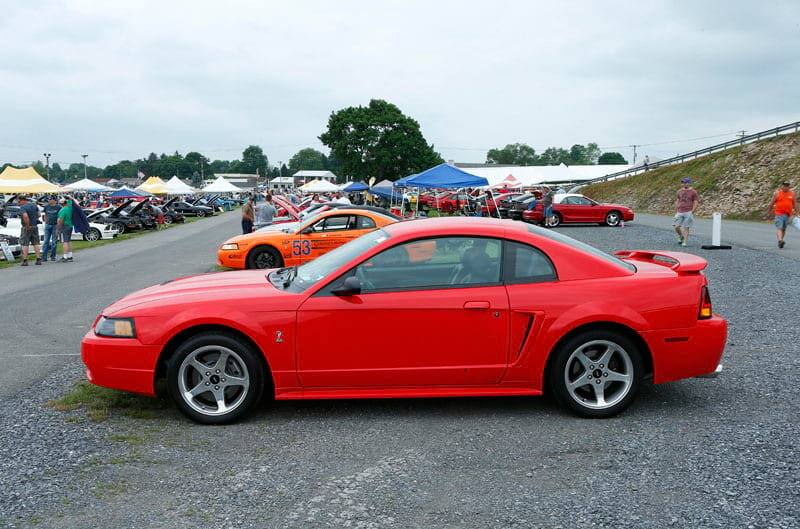 Early in June, Carlisle's Fairgrounds are transformed into an epicenter of all things Ford, with a massive car show, manufacturer's midway, swap meet, and multiple buildings filled with amazing specialty cars and memorabilia. The All-Ford nationals is the place to connect with fellow enthusiasts, find that part you need to complete your project, see everything Ford and Ford Performance has to offer, and to meet industry icons.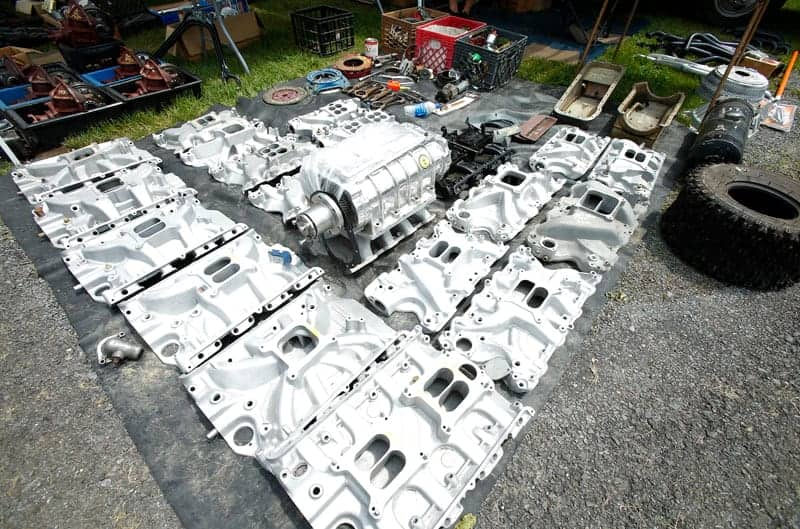 At the center of the action was the Ford Performance display trailer that offered special exhibits designed to give fans an inside look at the wide range of performance parts including crate engines, intake and exhaust kits, and vehicles like the all-new 2019 Bullitt Mustang and the Ford GT supercar. Just next-door was the Ford Performance Garage, on-site installation center that allowed Mustang, Focus, Fiesta and Raptor owners to drop in and leave the event with more horsepower. The elaborate Ford Performance Garage included two vehicle hoists with trained techs from Fred Beans Ford turning wrenches. As an added bonus, attendees could register for a Ford Performance Parts $2,500 shopping spree!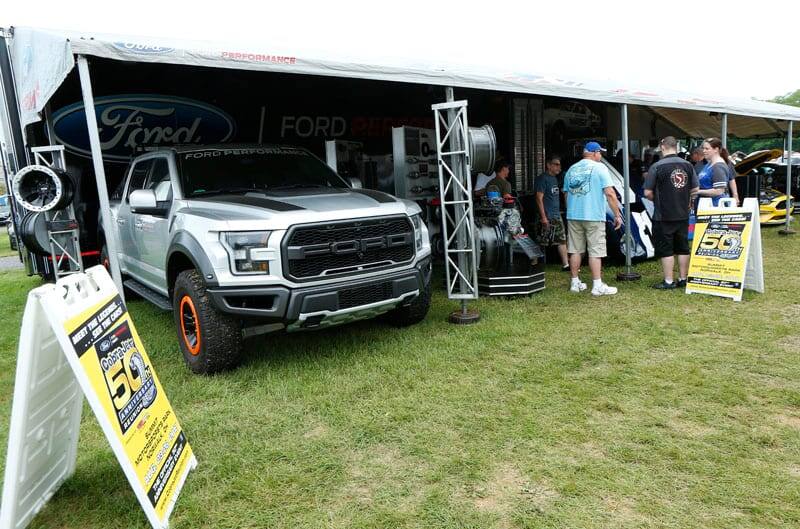 If you wanted the scoop on the 2019 Bullitt or the Ford GT, Ford also offered fans informative "walk-arounds" where presenters like Jim Owens provided a detailed look at the cars and he fielded questions from the audience. Mr. Owens explained the passion behind the cars, the performance capabilities and in the case of the Ford GT, the theory behind using the potent EcoBoost V6 and how the engine design played into the aerodynamic design of the body.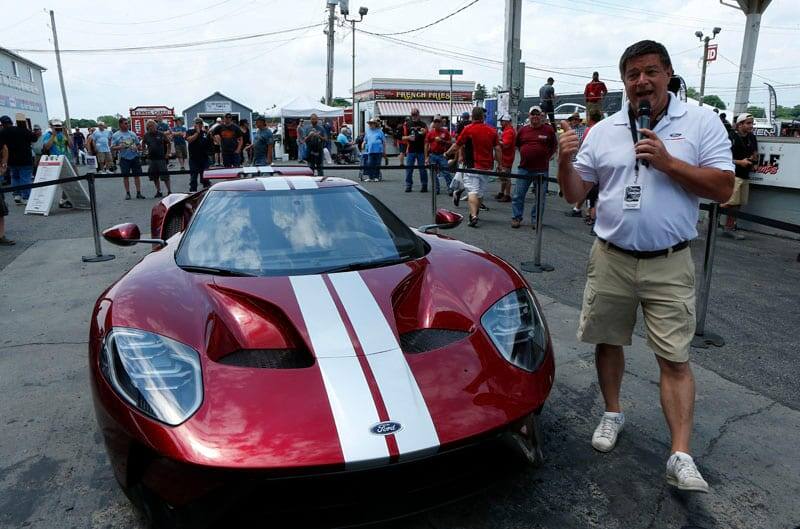 And while we couldn't drive the Ford GT, anyone with a driver's license could shuttle to the nearby Expo Center and drive any number of new Ford vehicles. This ride-and-drive program put you behind the wheel to experience performance, technology and connectivity of today's Ford vehicles.
Of course a main attraction was the 3,000-plus cars in the National Parts Depot show field. It was a sight that's almost overwhelming, but amazingly exciting. We cruised the grounds and spotted virtually every Mustang model along with many of our "other" favorites. This included everything from fully restored Cougars to fun creations like Craig Johnson's '72 Maverick that is motivated by an EcoBoost V6.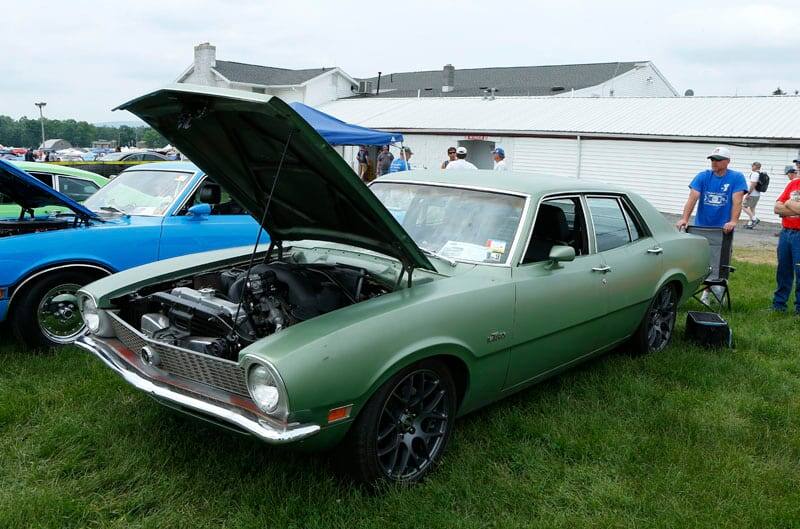 This year's feature vehicles were the Cobra Jet and the Torino, both of which were celebrating 50-year anniversaries. Many of these cars were housed indoors. Both the Cobra Jet and the Torino date back to 1968 and the special display gave fans a look at some interesting combinations. Torinos ranged from '68 to 1976 and one of our favorites was a green 1972 Torino GT that featured a 351 Cobra Jet engine and a four-speed. We also spotted a Torino ragtop pace car and a very interesting '68 Fairlane Hardtop with CJ power. The CJ contingent was just as impressive. Other CJ examples consisted of a 428 Cougar with a rich drag racing history, a few Shelby GT500KR models and a Petty Blue 1969 Mustang with a 428 CJ and a four-speed. The CJ and Torino theme continued out doors, too, with all types of small-block and big-block-equipped machines.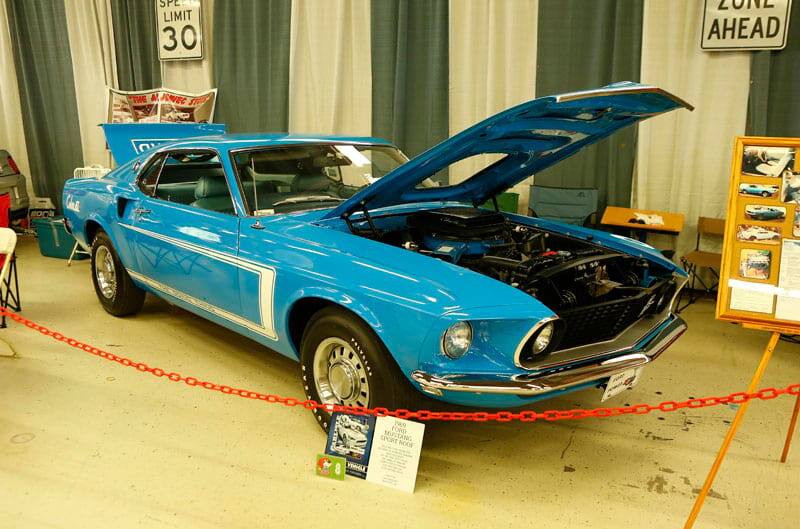 Along with the current classics, classics-to-be filled the rows that were organized by year and model. We gravitated to the isle of Fox-body Mustangs and we found some great Stangs in the mix. Those who like sleepers would love the '86 Dark Sage Green 5.0 LX coupe we spotted with a vinyl interior, roll-up windows the 200hp EFI 5.0L engine under the hood. We also came across a few unmolested 225hp LX and GT examples, which is rare to see these days. Two even had the factory intake air silencer in place!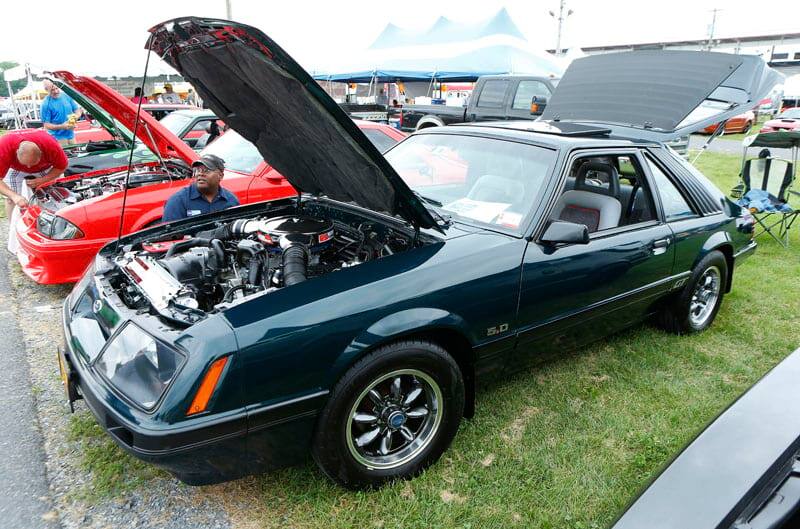 If you like newer Stangs then you'd have a few hundred to look at. We found everything from super-clean stock machines to the wildest modded Mustangs. Rows of Boss 302s, Shelby GT500s, Mach 1s and GTs created a sea of Stangs. And while the cars are the stars of the show, it's always a thrill to speak with the owners and hear the stories behind their machines.
Fans of Shelby, Saleen and Roush Mustangs would not be disappointed either. All three brands were represented, in fact president of Shelby, Gary Patterson and Steve Saleen were on hand signing autographs and speaking about their latest products.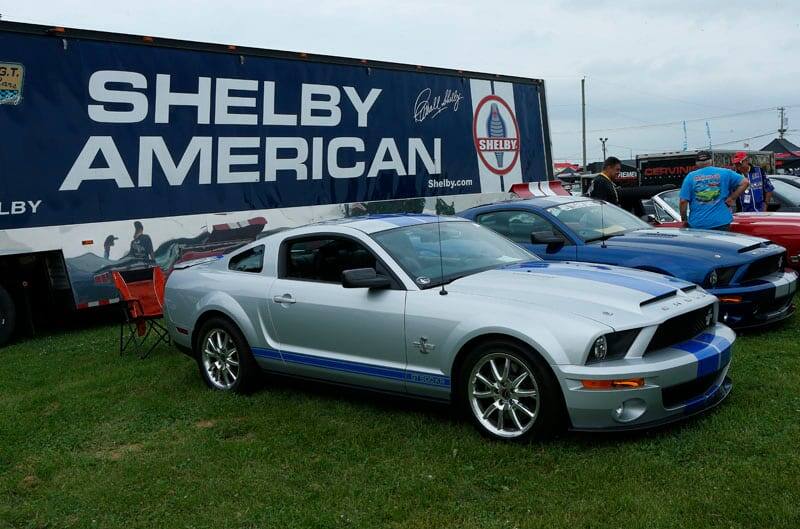 Carlisle's All-Ford Nationals brings FoMoCo owners together to share the passion. The event was packed with the newest Mustang owners to long-time club members. In fact, John Clor of Ford, mentioned this is the largest gathering of Ford clubs in the world. Ford Performance also selects a "Coolest Club Hangout Award" which was given to the Red Mustang Registry. RMR came in force with over 200 registered members!
This was a winner in our book, and we hope you join us at the Woodward Dream Cruise August 18th and at the 50th Anniversary Cobra Jet Reunion August 23-26 in Norwalk, Ohio for more great fun.