IRVINE, Calif. -- If you follow Shelby American and the greater Shelby Cobra scene, you've heard of SuperFormance – the South Africa-based factory that produces Shelby's current line of authorized, licensed and otherwise-blessed continuation Cobras. SuperFormance is a fully formed automotive production company employing around 275 people, and besides producing Shelby's authorized line of Cobras, also builds Peter Brock's redesigned and streetified Cobra Daytona Coupes, plus a series of highly authentic Ford GT40 models.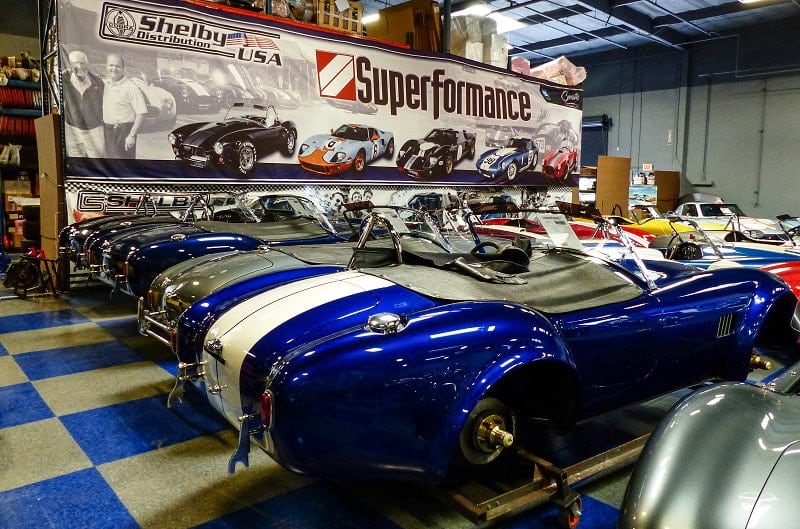 Most of these cars are produced as finished rollers, including the chassis, suspension, painted and finished bodies, and complete interiors and electrical systems, only sans powertrains, which reduces the challenges of getting them legally imported and ultimately finished, licensed and registered.

The North American arm of SuperFormance is owned by South African-born (and now American citizen) Lance Stander. Stander began importing the SuperFormance cars many years ago, initially running afoul of Carroll Shelby's efforts to protect his designs and trademarks; the two ultimately made up and joined forces, once Carroll recognized the quality of the cars that SuperFormance produced, and realized this was his best path toward producing and selling authorized new Shelby Cobras. The result is that if you today go to Shelby American and a Shelby American authorized dealer to buy a new "CSX" model Cobra, it is built by SuperFormance in South Africa, and imported by what is now called Shelby Legendary Cars.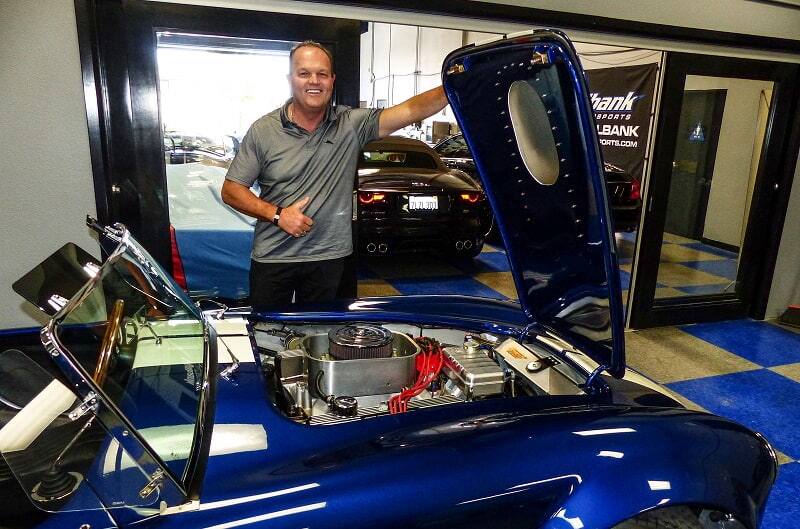 Among the benefits of the cars coming to North America as rollers is that the customer has ultimate freedom of choice in terms of the powertrain – if you want an old-school, cast-iron, solid-lifter, carbureted 289 with a 4-speed manual transmission, you can have that. Or a new Ford Performance crate motor, with a more up-to-date 5- or 6-speed manual trans, well, you can have that too. Or an FE big-block with fuel injection and an automatic trans, that's OK as well. Powertrain choices are nearly limitless. Most models offer a choice between aluminum bodywork or fiberglass.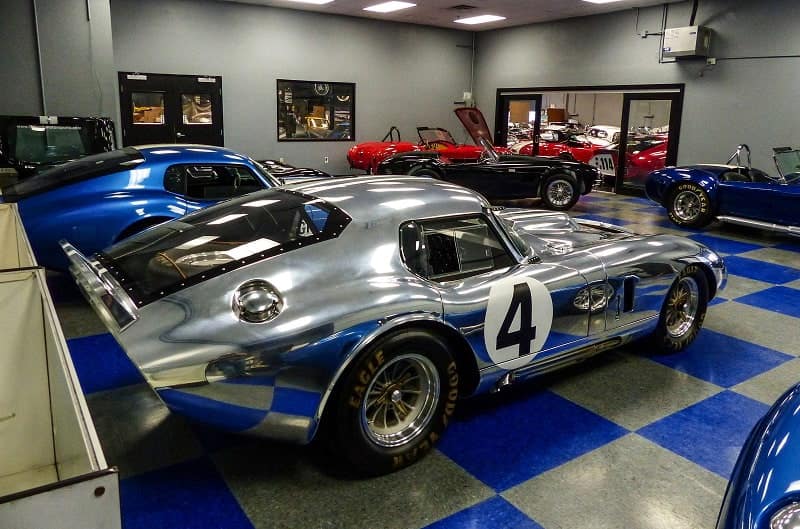 Shelby Legendary Cars is an importer and distributor, meaning it only sells to dealers. Although if you wish to see a warehouse/showroom full of Cobra eye candy, you're welcome to make an appointment to visit and shop Lance's new 25,000-square-foot facility in Irvine, California. This is an efficient (and dazzling) way to vet out the differences between an early small-block Cobra and the "289 F.I.A." model, or between a street-spec 427 Cobra versus an SC model. You'll get dizzy over the plethora of choices you have in spec-ing out just the Cobra you want. SuperFormance also produces a highly authentic Cobra Daytona Coupe, and is also building a small run of the "Type 65" 427 coupe that Shelby and Peter Brock envisioned back in the day, but was never completed or raced in period.
And if you weren't lucky enough to "get on the list" and be able to purchase a new Ford GT, you can also spec-out your own SuperFormance GT40. You must see them all in person to comprehend that these are fully realized, factory produced continuation automobiles, so don't even think the words "kit" or "replica" in association with them. The engineering and quality are that exceptional.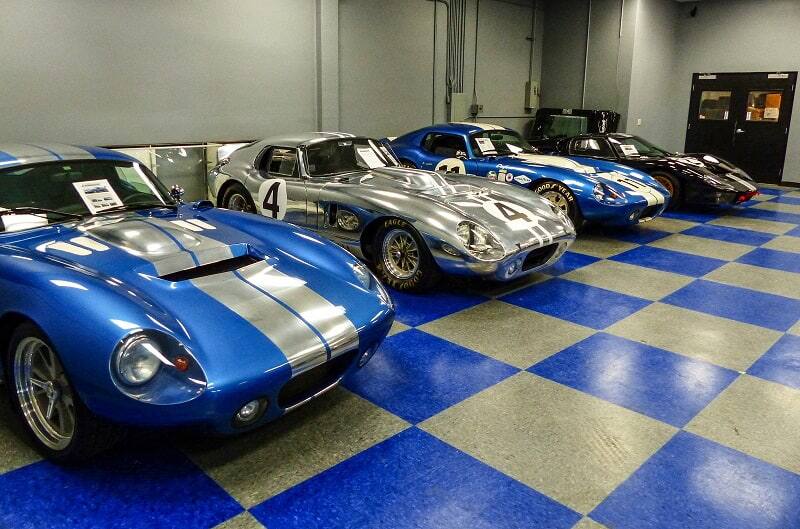 Most of these models are offered with full Shelby badging and I.D. and a Shelby CSX serial number, or alternatively badged as a slightly less expensive SuperFormance model, depending on what you want and can afford. Many customers want the full-on Shelby deal, even if it costs a little more, and others desire only the look, feel, performance and driving experience, and aren't as concerned with the branding and/or I.D.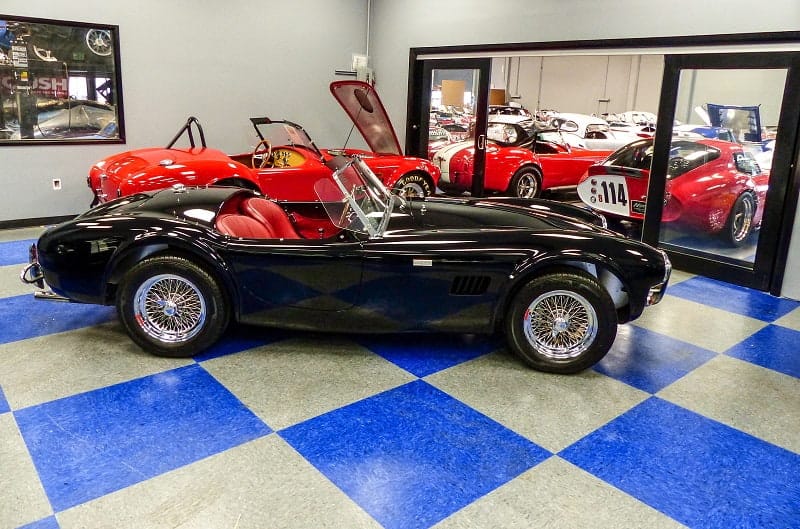 Either way, the cars are very authentic and true to the original Shelby Cobra architecture and proportions, but in truth are built to a higher level of quality and finish than the "real" built-in-period cars. And of course, the new ones are a lot less expensive. It's doubtful you'll find a highly original 289 Cobra in great colors and good condition for much less than a million dollars these days. Depending upon branding, model, powertrain choices and other equipment, a new SuperFormance Cobra may cost as little as 10, 15 or 20 percent of that. Not to mention that if you choose to personalize or customize the build to your taste, you're not messing with the provenance and authenticity of a period original.
Carroll Shelby himself is no longer around to build you a new Cobra, but SuperFormance and today's Shelby Legendary Cars can more than handle the job.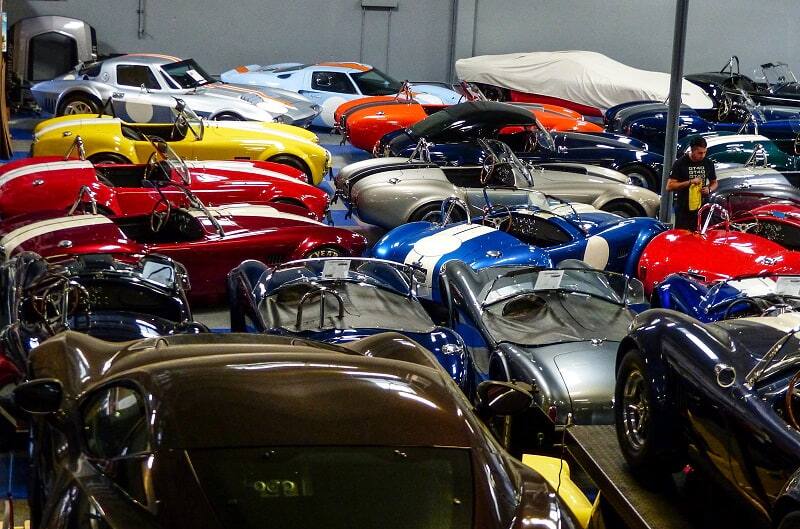 Shelby Legendary Cars
1 Whatney
Irvine, CA 92618 USA
ShelbyLegendaryCars.com, ShelbyAmerican.com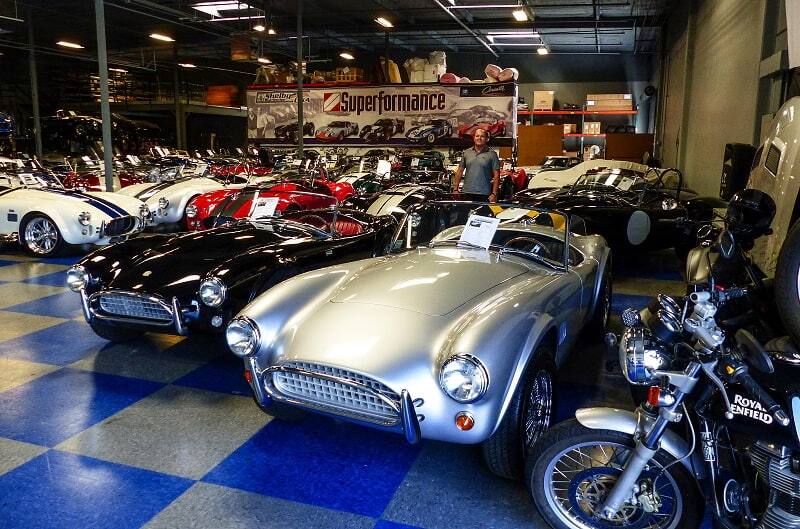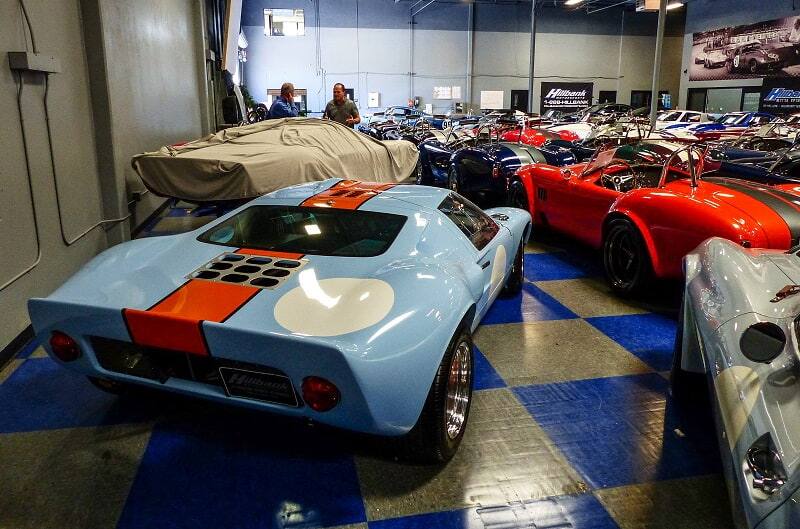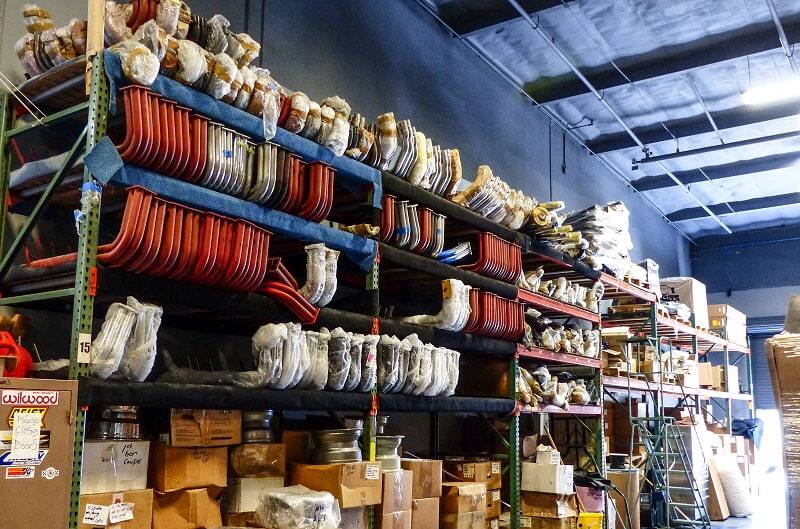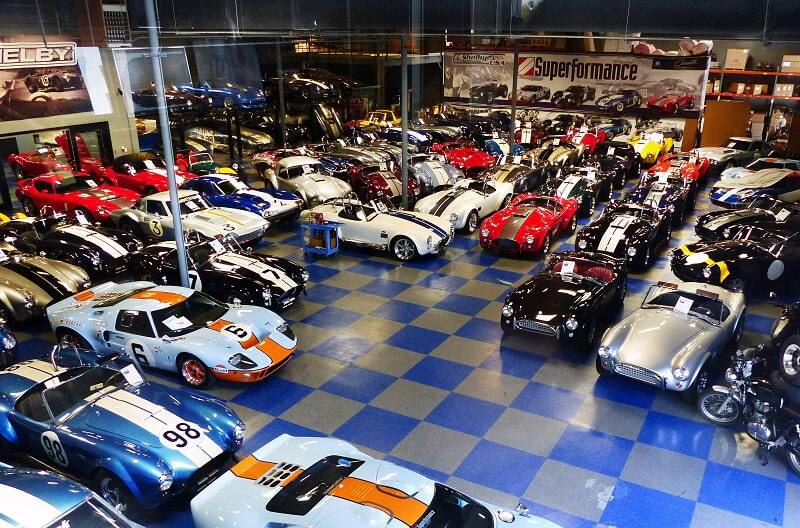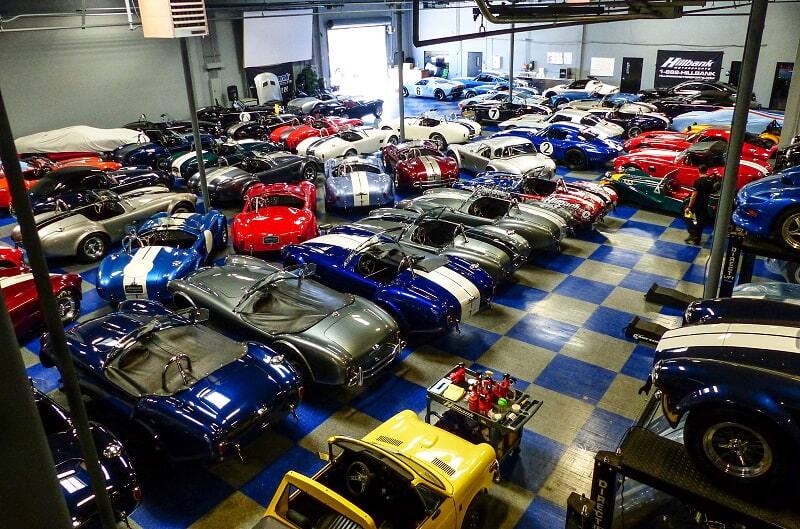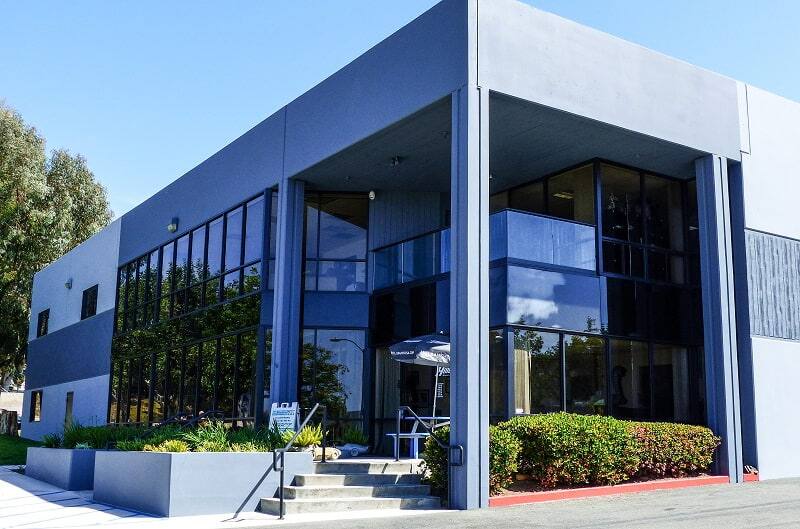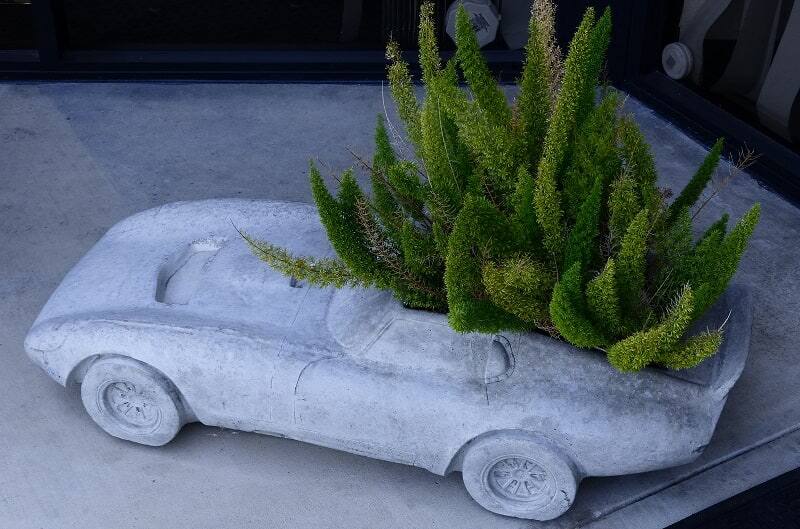 FORD PERFORMANCE PHOTOS COURTESY MATT STONE / INSPIRED COMMUNICATIONS