LOS ANGELES, Cailf. – Carroll Hall Shelby was born on January 11, 1923, and passed away on May 10, 2012 – meaning that were he still alive today, he'd have recently turned 95 years old. Los Angeles' world famous Petersen Automotive Museum, with being certain of its monthly breakfast cruise-in, chooses to use the events to celebrate birthdays rather than memorials, and it did just that on January 27, 2018, in honor of Carroll's 95th.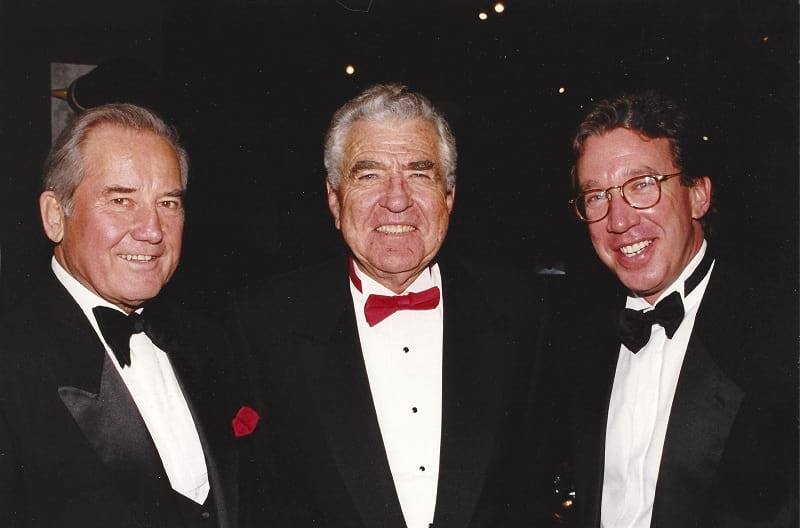 These huge events fill the Petersen's rooftop parking structure to capacity, and in this case that meant with hundreds of Mustangs (nearly all of them Shelbys) plus a plethora of Cobras. It was a joint event sponsored by the museum, Shelby American, the Shelby American Automobile Club of Los Angeles (SAAC-LA), and a few Shelby dealers. Bagels and coffee stood in for birthday cake on this particular day, with the weather and the turnout both being spectacular.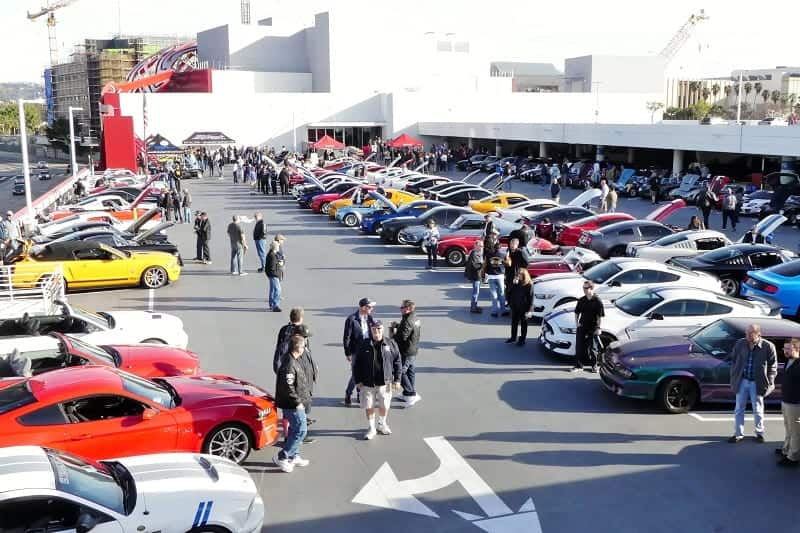 Shelby and the Museum's founder and namesake, the late publishing magnate Robert E. Petersen, were friends for 50 years. Mr. Petersen's magazines (including HOT ROD, Motor Trend, Sports Car Graphic, and CAR CRAFT, to name only a few) often featured many of Carroll's racing and car-building exploits, and Mr. Petersen over time owned at least a pair of Shelby Mustangs. Interestingly, the Petersen Museum's permanent collection includes one of those cars, a '69 GT350 coupe that's only had two owners: Carroll Shelby and Robert E. Petersen.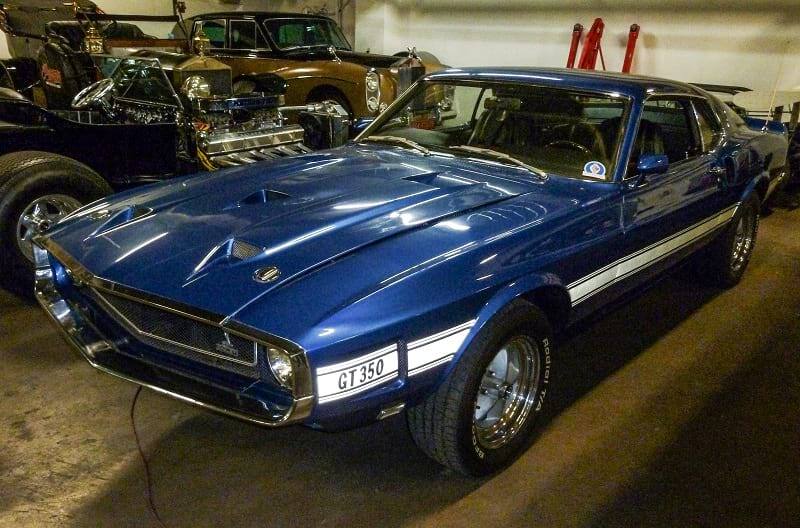 Lynn "Mr. Cobra" Park was on hand with several of his cars, as were many other local Shelby owners and collectors – both tribute and CSX continuation Cobras proved just as welcome as originals built back in the day. There was also one each Shelby Series I and a Sunbeam Tiger on hand, but curiously none of the cars that Shelby had produced in partnership with Chrysler – no Shelby Dodges or Omnis. But there were several Ford GTs to further wow the crowd.

Carroll's 100th birthday is only five years away, so we wonder what the Petersen Automotive Museum will come up with to celebrate that? It's hard to tell at this point, but at least we know one thing for sure: We'll be there.
FORD PERFORMANCE PHOTOS KIRK GERBRACHT and COURTESY of the AUTHOR'S COLLECTION