On paper, Ford Performance's new FR3-M8 Track Handling Pack is pretty straightforward: It fits 2015-16 Mustang GT and 2.3L EcoBoost® Coupes, and includes lowering springs, assembled front struts, upper strut mounts, rear shocks, a bumper kit, a sway bar kit, rear toe links, and toe-link-to-knuckle bearings. And, of course all of the parts are designed and tuned for high-performance driving. A complete package.
So, what makes it special, unique to Ford Performance?
The Ford Performance Parts catalog's description of that kit has a line that reads, "All components are designed to work together as a package." Hidden within that statement is more substance than is apparent. A lot more. It is substance that puts the Ford Performance engineering Track Handling Pack on a performance level far above any single component.
The development process for FR3 was similar to what's used for a production car, or for a race car, but partway between the two, both in terms of the process itself and the resulting performance. In these processes, the components are developed specifically for the application; nothing is chosen from a selection of existing off-the-shelf products.
"We wanted to make a product that would be completely unique and special for this car," says Ford Performance testing engineer Andy Vrenko. "So we used production processes and production suppliers, and we developed parts that are engineered and tuned for this car and our performance goals. This kit is unique, and none of the parts are available anywhere else."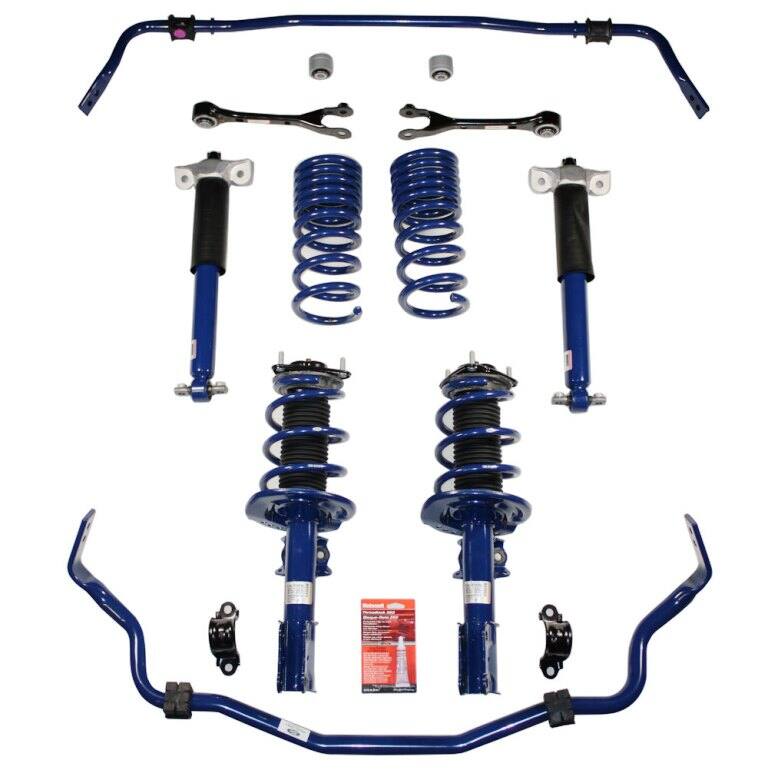 The Ford Performance engineers set out to design the package for someone who might want to go to a race track fairly frequently for high performance driving events (HPDE), but who also drives the car on the street daily. They wanted the kind of performance that would make track use enjoyable, rewarding and faster, but also would leave the car reasonably comfortable for street and highway driving.
"I think some of the reasons why this FR3-M8 kit does what it does is because it's more narrowly focused," says Vrenko. "The universe of people we want to please is so much smaller than any mainstream car's, and their performance wants and expectations are much more closely aligned."