DEARBORN, Mich. – Since Henry Ford's original "Sweepstakes" 1901 race car, Ford Motor Company has been producing vehicles that continue to provide advancement in motorsports engineering in multiple categories of competition. One that we are particularly proud of is our Mustang GT3 and GT4 programs. To develop such high performance machines takes an elite and dedicated team of engineers who work to ensure Ford Performance is creating the car that will be First On Race Day (FORD!). We recently caught up with Ford Powertrain engineer Zachary Weiner to further understand his background and what propelled him into the automotive space.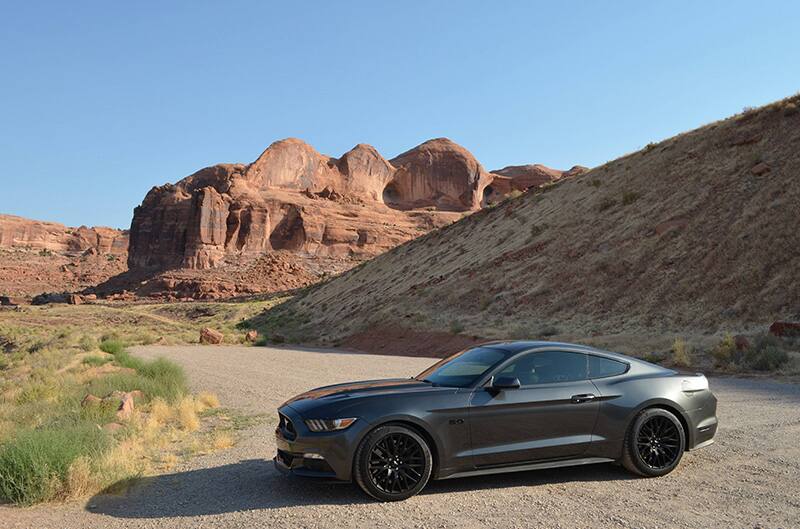 What is your current role at Ford?
I am a Powertrain Engineer in Ford Performance Motorsports. My work focuses on performance development and structural analysis of race engines. Most of my effort is spent on the World Rally Championship (WRC), NASCAR, Supercars, and GT3/GT4 engine programs.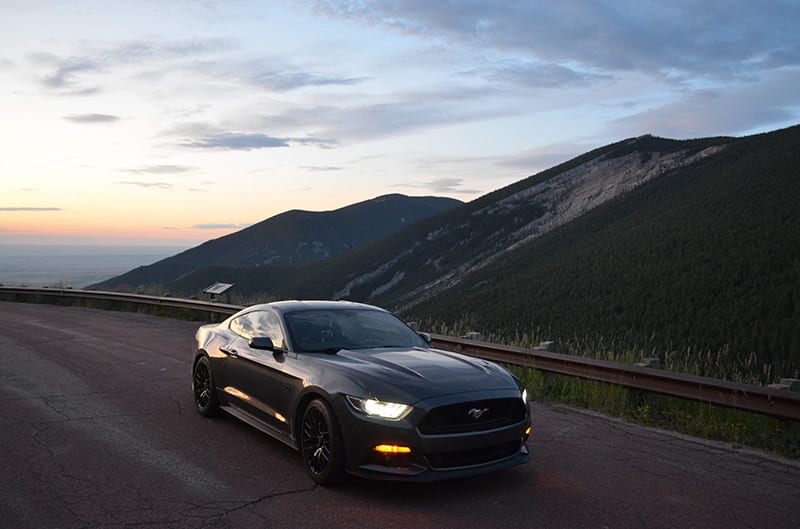 What attracted you to Ford?
Growing up, Ford had the most exciting range of performance cars. The Mustang was always my favorite muscle car from the Big 3, and the recent introduction of the F-150 Raptor when I was in college signified that the company was innovating on exciting products. Ford also gave a great deal of support to my undergraduate Formula SAE team at University of Illinois, both with manufacturing and internships. The time on the team fostered my passion for motorsports and the engineering challenge and reward that comes with it. During my internships, I was able to get my first view into how these products are developed and the opportunity to meet the motorsports powertrain team. It had always been a dream to work in motorsports and the opportunity to one day make that a reality at Ford made the choice clear.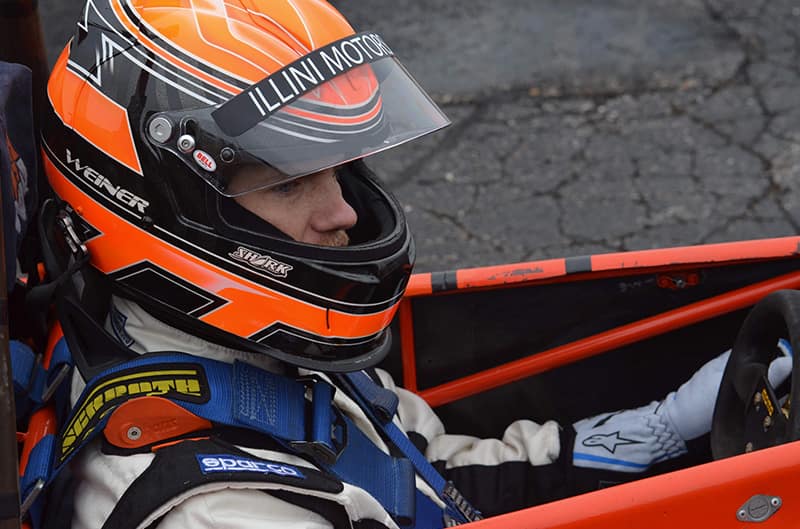 Have you held any other positions at Ford? (Name past projects you've worked on if applicable)
I joined Ford in 2015 as a Ford College Graduate in Global Engine Engineering. This program allows new hires to gain widespread experience in a short amount of time by rotating positions for two years. In that time, I was able to work on some significant programs such as the 5.2L Supercharged GT500 and 7.3L V8 engines. I graduated from the program in 2017 and joined the motorsports group.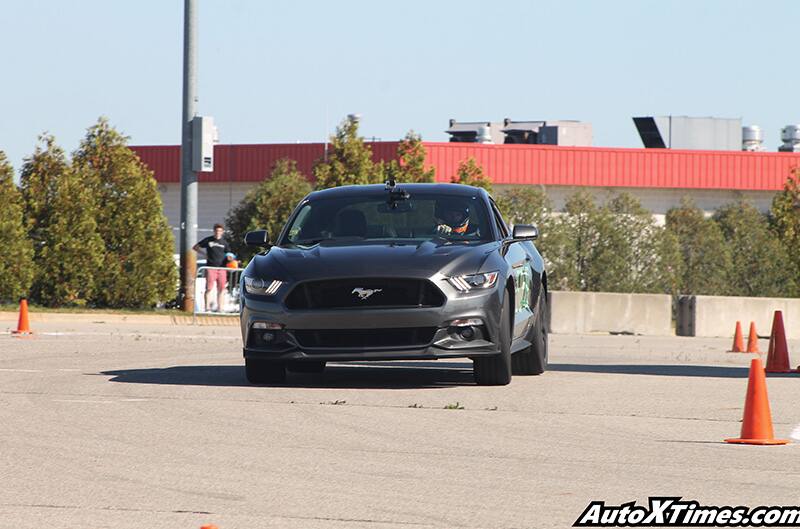 Do you have any personal automotive projects/hobbies that you work on at home?
My ongoing garage project is the Formula SAE car from my senior year at University of Illinois. Many in that cohort now work at Ford and helped restore it. We were able to get an autocross shakedown complete before my tow vehicle broke down and have since been in line for a Bronco. We aIso compete in 24 Hours of LeMons with a car which has a look that's Ford GTLM inspired and took a class win in Pittsburgh in 2019. While COVID put that on pause, we're hoping to get the car prepped for a return soon. When I joined Ford, the first thing I did was order a Mustang GT and was able to walk the line at Flat Rock Assembly plant as it was built, cementing it a special place in the garage. It's taken my wife and me on memorable trips to Yellowstone, Moab, Copper Harbor -- and we eagerly await our next tour.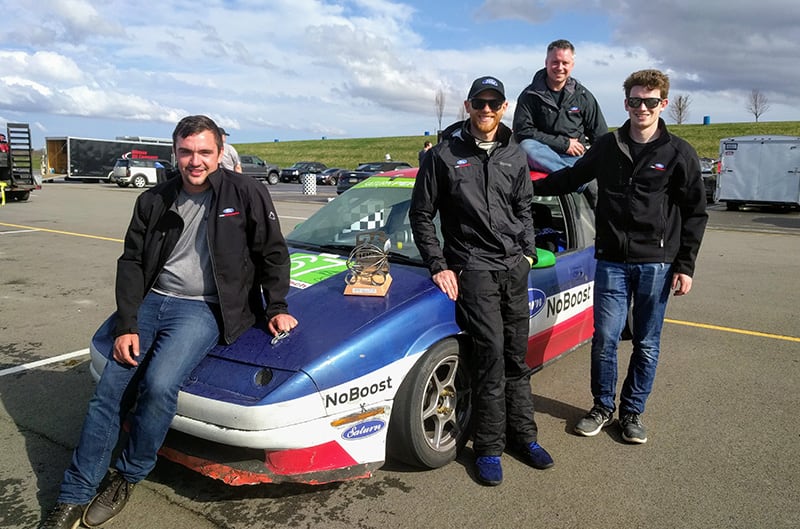 What's the most rewarding part of being an enthusiast inside Ford Performance?
Getting to work on world-class race engines, as well as with the passionate engineers behind them, is a rewarding experience in many ways. The speed that our team moves and the technology we get to investigate make it the perfect place to be an engineer. I've been fortunate to work on the Ford GTLM, WRC, and NASCAR engines, to name a few. Collaborating with established motorsports organizations, including Roush Yates Engines and M-Sport, has also been an incredible opportunity. The best part is the thrill from watching the car I work on out on the track. There's lot of pride in that and in representing Ford against our competitors.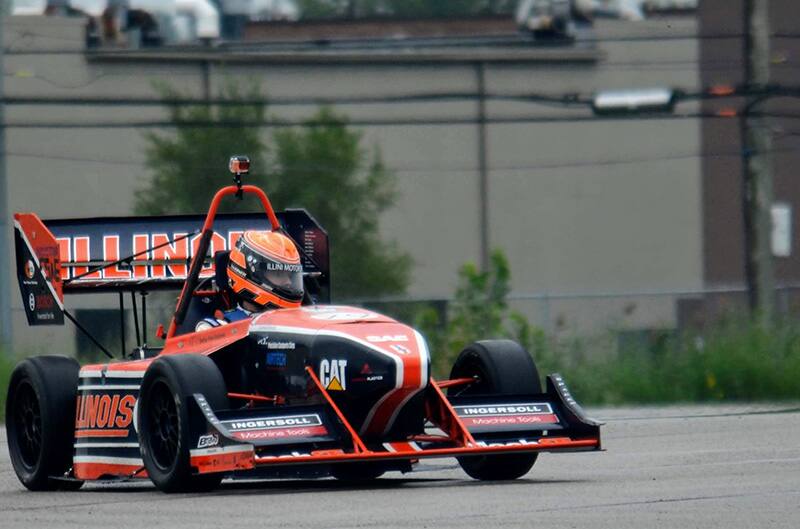 What parts of the new Mustang GT3 are you working on? Most excited about?
At the start of the Mustang GT3 program, much of my work was focused on determining what areas of the engine had the most potential to increase performance. We've run millions of simulations to ensure we are getting the most out of every system. Now that we're further into the design phase, my work has transitioned to include durability analyses, making sure we catch potential issues before they occur. Recently, I've devoted much of my time to my favorite components, the intake and exhaust systems. With a naturally aspirated setup, the tuning can make or break a great engine. Done properly, these are works of art and the first thing anyone sees under the hood should get the adrenaline going.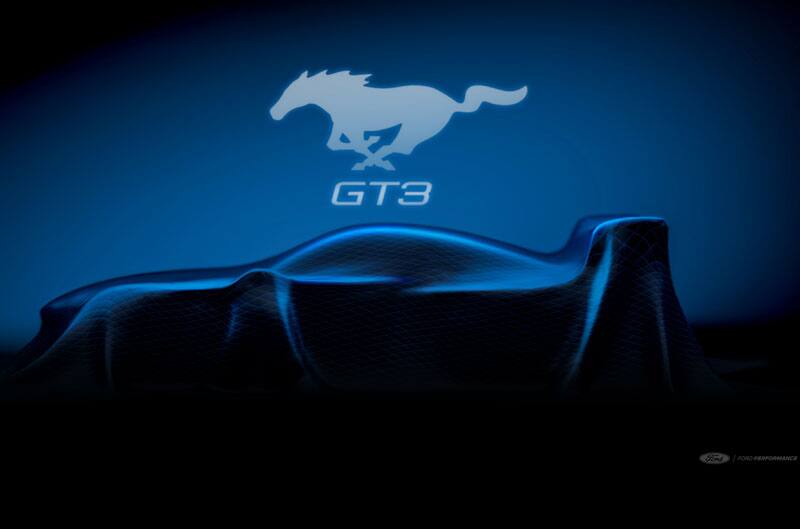 What is Ford's goal with the GT3 and GT4 cars?
We want to bring the Mustang to the next level in global racing with the GT3 and build upon our success with the next GT4. The new pair of Mustangs will be a natural evolution. On the engine side, the GT3 will be our most technically developed Coyote-based engine to date. There is a tremendous amount of effort and devotion from the team and it's clear everyone's excited to be part of this project. The collaboration between Ford Performance, M-Sport, and Multimatic is creating something worthy to bare the Mustang badge on the world stage.
Given that the new Mustang racecars will be competing globally in series such as IMSA, 24 Hours of Daytona, and more, you can expect to see Zachary and his team at the races once the vehicles launch!
FORD PERFORMANCE PHOTOS / COURTESY ZACHARY WEINER