The 2022 season of Formula Drift kicks off this weekend in southern California where three Ford Performance Mustangs will take to the streets of Long Beach. Justin Pawlak, Chelsea Denofa, and new Team RTR driver Adam LZ all sporting 2022 Ford Mustangs will begin the season with fresh looks.
"JTP" Justin Pawlak - 2022 Falken Tire Ford Mustang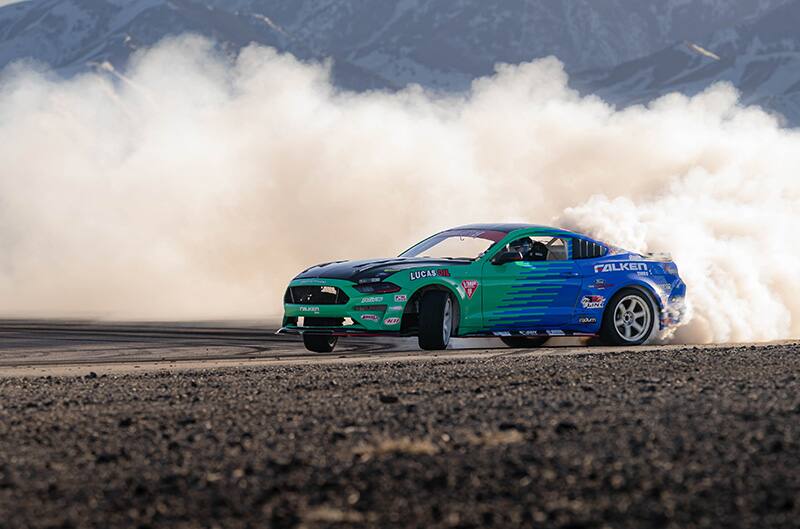 JTP is a hands-on driver who does his own mechanical, fabrication and suspension work. He campaigns the 2022 season in a self-built 2022 Falken Tire Ford Mustang with a Ford Performance Aluminator XS crate engine. The race car pushes out nearly 1,000 horsepower and 850 lb-ft of torque. Pawlak began his drifting career in 2005, and has competed professionally in Formula Drift since 2008 with many podium finishes under his belt. Look for his bright Teal and Blue Falken Tire Mustang on track, throwing it deep into outer zones and grazing wall rides.
Chelsea Denofa - 2022 RTR Spec 5D Ford Mustang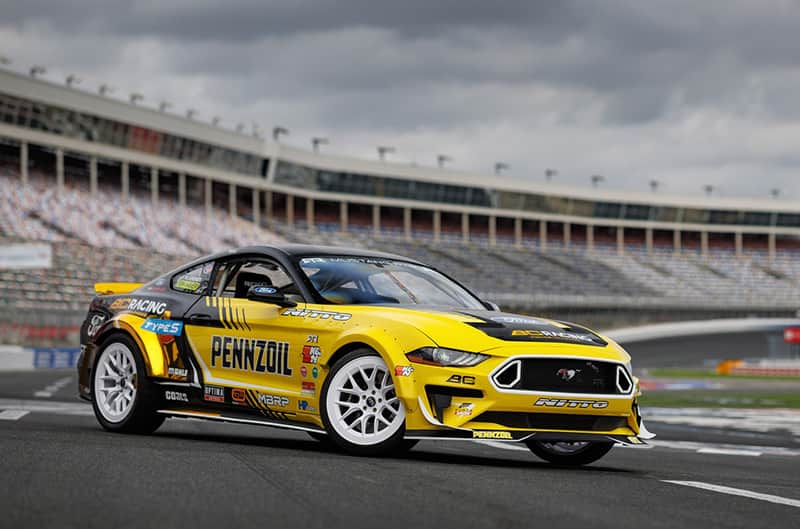 Known for his aggressive driving style, Denofa has been a fan favorite for the past several years of Formula Drift. In 2022, he takes the role of lead driver for the RTR team as team owner, Vaughn Gittin Jr., steps down. Under the hood of the Spec 5D lies a Ford Performance / Roush Yates RY45 455 V8 assisted by nitrous, making this one fast pony. RTR also debuts a new look on Denofa's car this year, changing from purple, black, and gold, to a vibrant yellow and black Pennzoil-sponsored livery.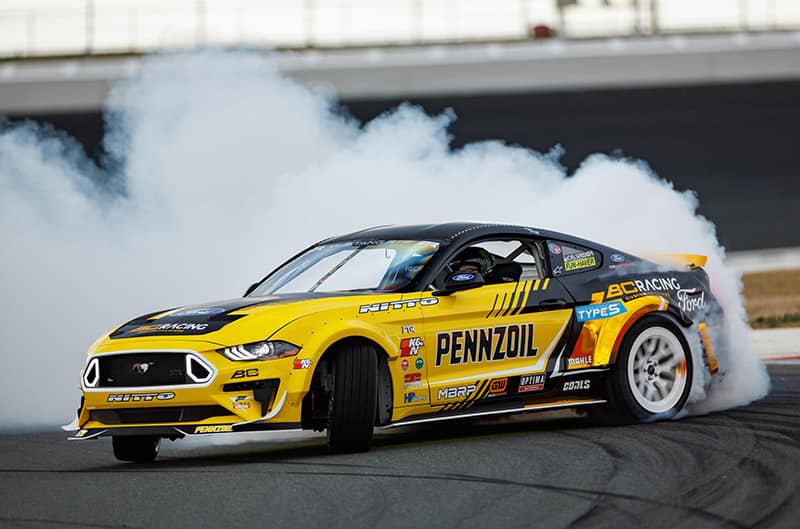 Adam LZ - 2022 RTR Spec 5D Ford Mustang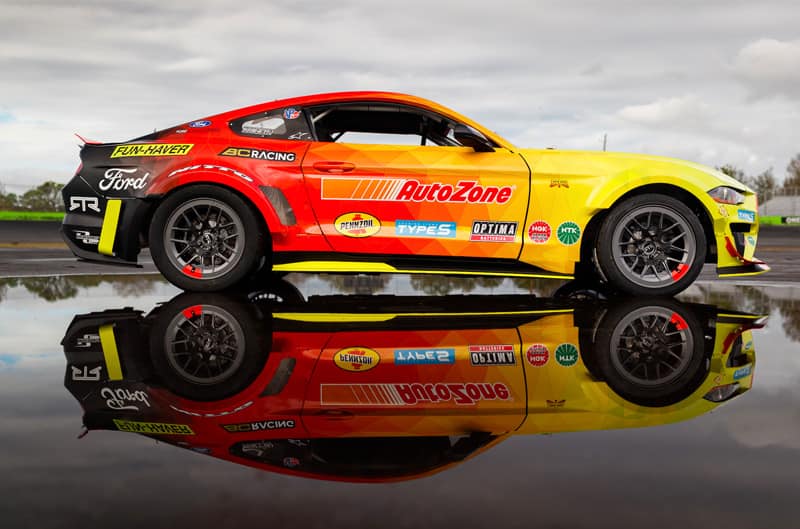 This marks the first year of Adam LZ's campaign in a Ford Mustang with the RTR Drift team. The 25-year-old LZ has been competing in Formula Drift for several years and has quickly risen through the ranks to become a challenging opponent to the veterans. Adam's Mustang is also powered by a Ford Performance / Roush Yates RY45 455 V8 assisted by nitrous. Watch for Adam in his bright yellow and orange Autozone RTR Spec 5D.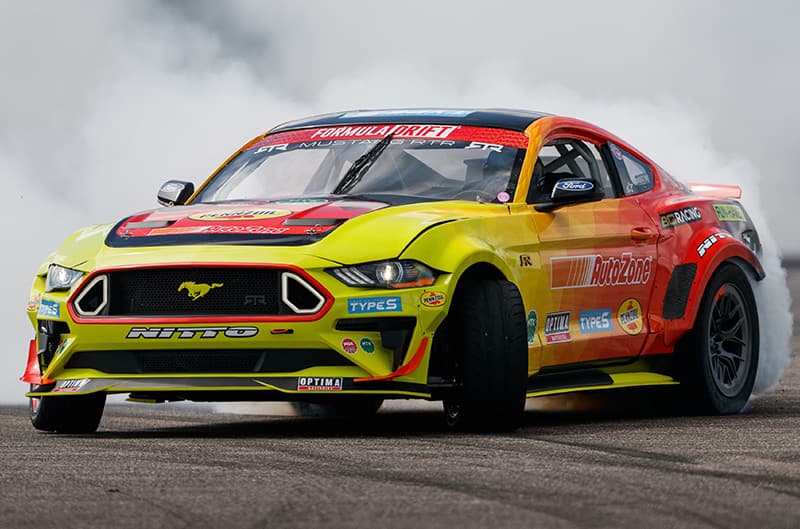 FORD PERFORMANCE PHOTOS