DEARBORN, Mich. - The long-awaited Driven to Win: Racing in America exhibition inside Henry Ford Museum opens to the public Saturday, March 27, and for Ford enthusiasts, it's a chance to walk through history with some of the company's most significant race cars.
The interactive, permanent exhibition covers some 24,000 square feet, features 125 years of American racing and will have 29 race cars on display to start, including a who's who of Ford racing history.
First and foremost in the exhibition is the race car that started it all, Henry Ford's 1901 Sweepstakes racer. Mr. Ford's upset win in this hand-built car over the greatest racer in America at the time, helped him gain the financial backers to start what became Ford Motor Company in June 1903.
His second race car from 1902 – the famous "999" – is also featured, and became a legend behind Mr. Ford's first professional driver, Barney Oldfield.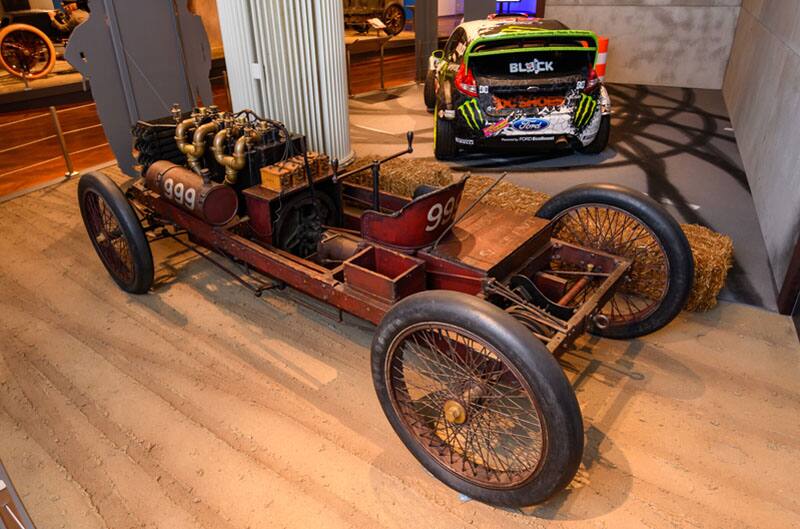 For Ford fans of NASCAR stock car racing, Joey Logano's 2018 NASCAR championship Fusion is on display, along with the Wood Brothers' 2011 Daytona 500 winning car (which also captured Ford's 600th win the NASCAR Cup series. A recent acquisition is a 1966 Ford Galaxie driven by Wendell Scott, the first African American driver to win at the Cup series level.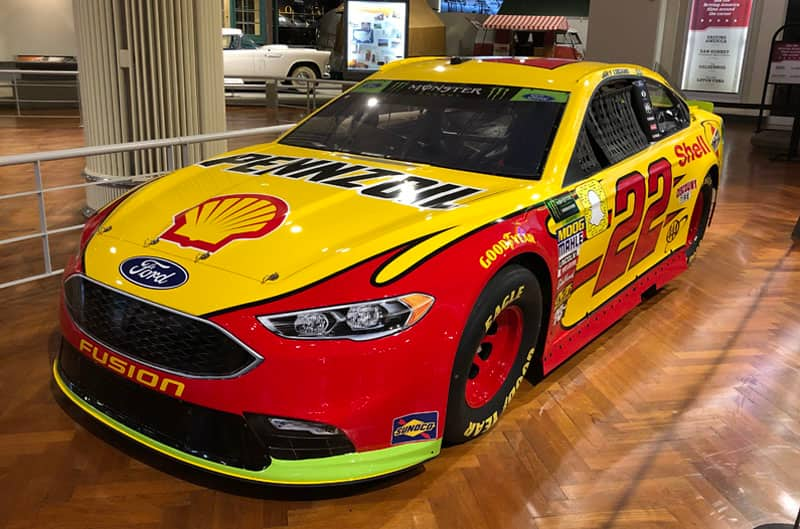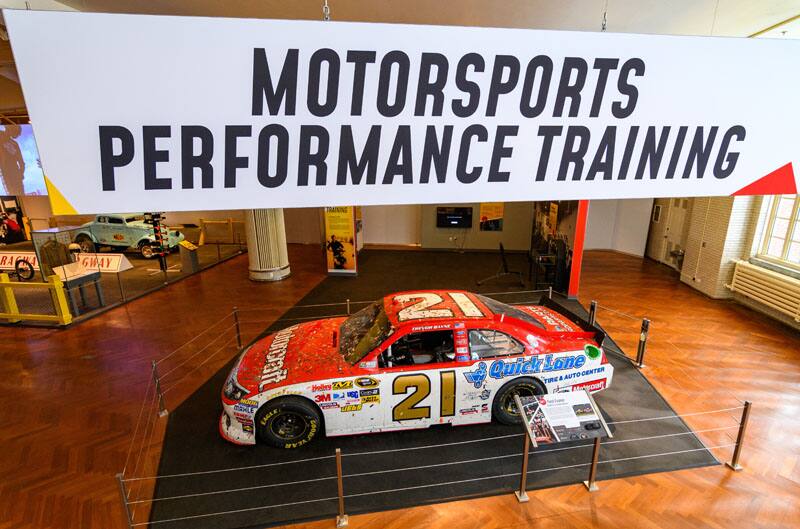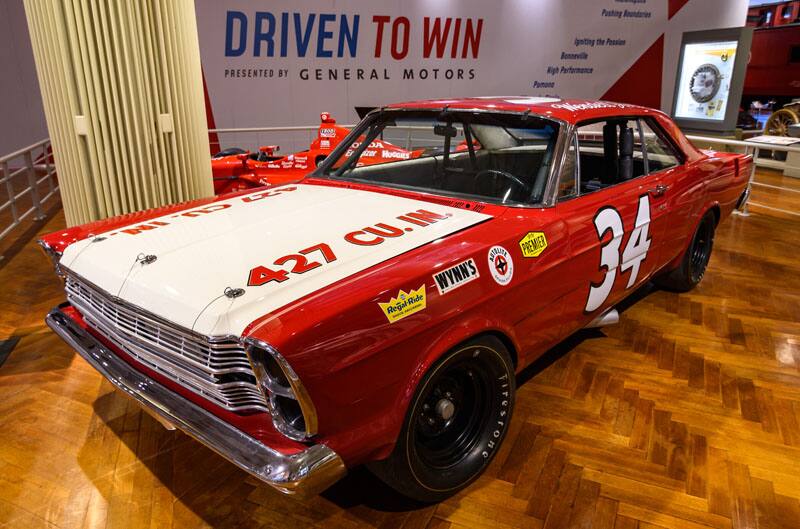 Ford's rich sports car heritage is well represented, with the Ford GT40 Mark IV driven to victory in the 1967 24 Hours of Le Mans by Dan Gurney and A.J. Foyt, the only time an all-American team of drivers has won the event. The 2016 Ford Chip Ganassi Racing Ford GT race car, driven to a 24 Hours of Le Mans GTE Pro victory by Joey Hand, Dirk Muller and Sebastien Bourdais, has a place on honor in the Sports Car Performance Center, which also features a fully clay model of the Ford GT production car, as well as a half-and-half production and race GT put together by Multimatic.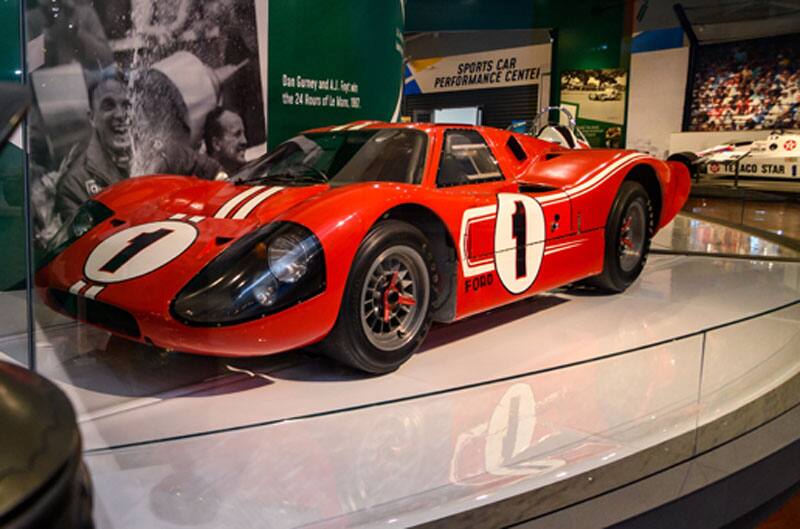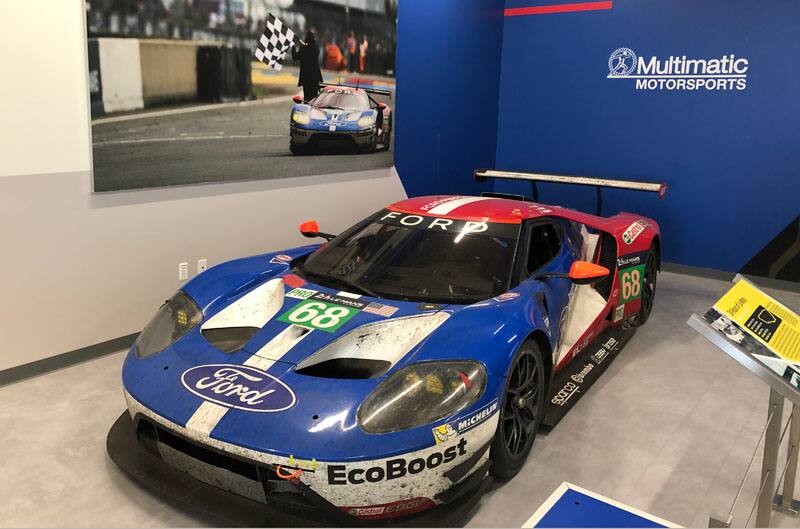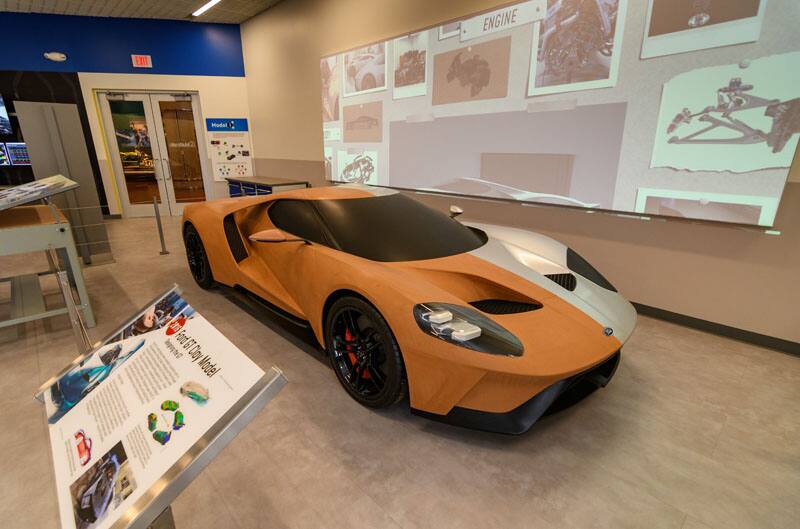 Ford Indy car history is featured with the 1965 Lotus-Ford 38/1 race car driven to victory by Jim Clark at the Indianapolis 500, the first for a rear-engine car in the sport's history. It's joined by a 1935 Miller-Ford Indy 500 entry that was known for its innovative design and front wheel drive powertrain.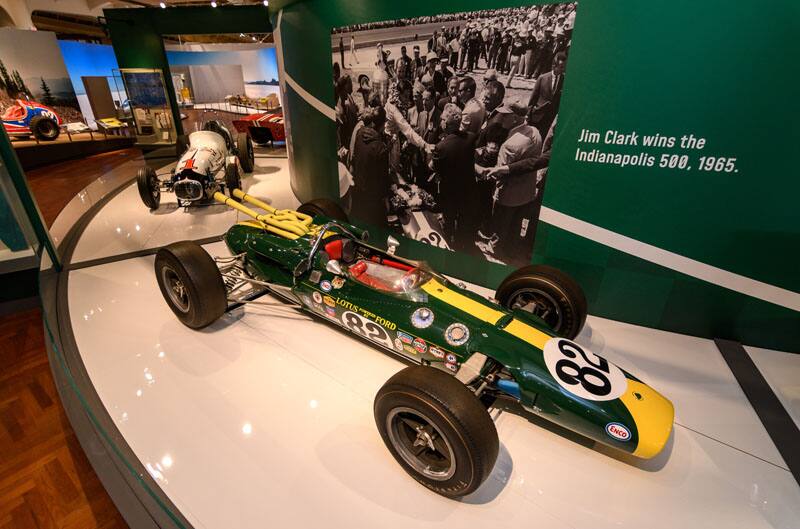 In the drag racing section, a 1933 Ford-powered Willys put together by "Ohio" George Montgomery is prominently featured. Montgomery bought the car in 1958, and was so successful, promoters started paying him to come race, leading him to become one of the sport's first full-time drivers by 1966.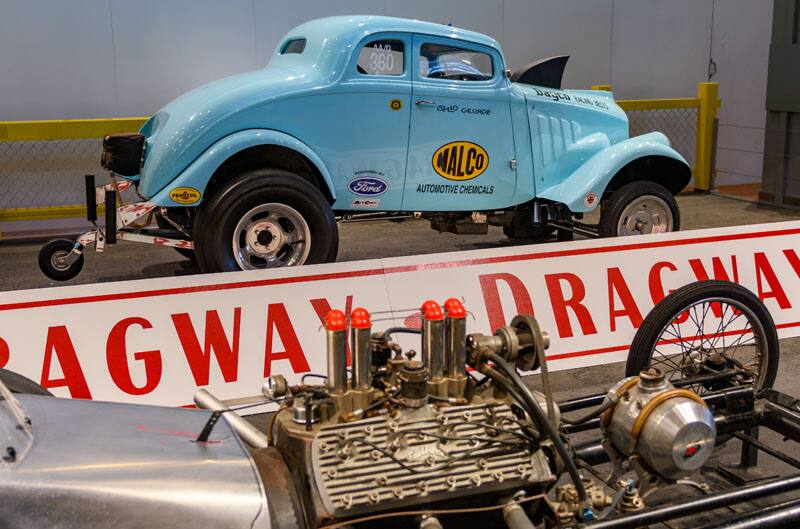 Another new acquisition for the Museum is the Ford Fiesta race car used by Ken Block in Gymkhana FIVE, the most popular of the series with more than 108 million views on YouTube. His car is featured next to Barney Oldfield and "999" in an area of the exhibition called "Showmen."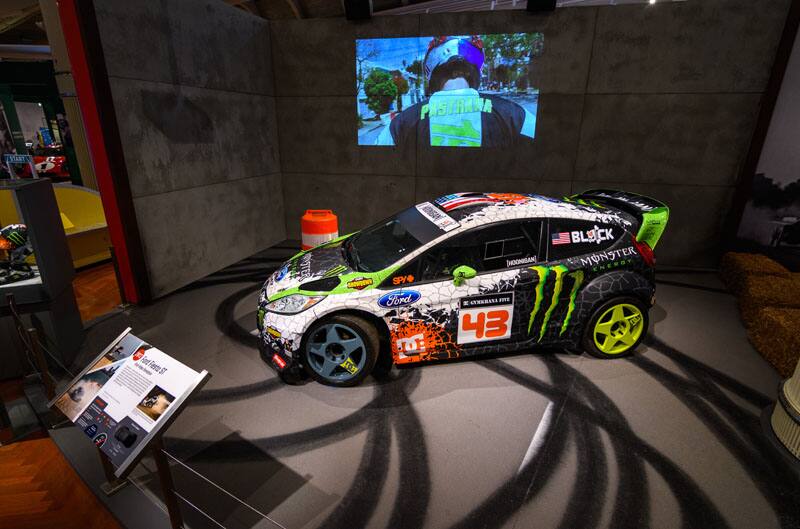 The new exhibition also features more than 225 artifacts from all forms of racing, has a 15-minute feature film in its own theater, six driving simulators, interactive pit crew experiences and a motorsport training center to show how current drivers train as athletes.