DEARBORN, Mich. - With the holiday season upon us, so too is a time of making lists and exchanging gifts. For the car enthusiast, it can sometimes be a bit confusing to explain these interests to others, and that carries over into gift giving. If you're fortunate enough to have someone asking for some ideas of what to get you, feel free to send them this story. If you've come across this article by chance, feel free to use the advice here to find the perfect give for that special someone with a special place in their heart for the automobile.
*Note: we do provide some specific examples below, but please feel free to browse the wide selection of offerings available for numerous vehicles, or reach out to our experts at the Ford Performance Techline for assistance.
The Basics
You don't have to break the bank to put a smile on a car enthusiast's face. Sometimes the simplest accessories can make everything better. For example, adding a minor aesthetic touch to their car with a license plate cover or windshield banner can contribute to the need to always take that extra look back at their car as they walk away. Get them a door sill kit, and they'll smile every single time they get in and out of their vehicle. Or perhaps you'll want to let them choose where to place their Ford support and order them a Ford Performance banner – just know that we don't have a rule to prevent it ending up in the kitchen, so proceed carefully.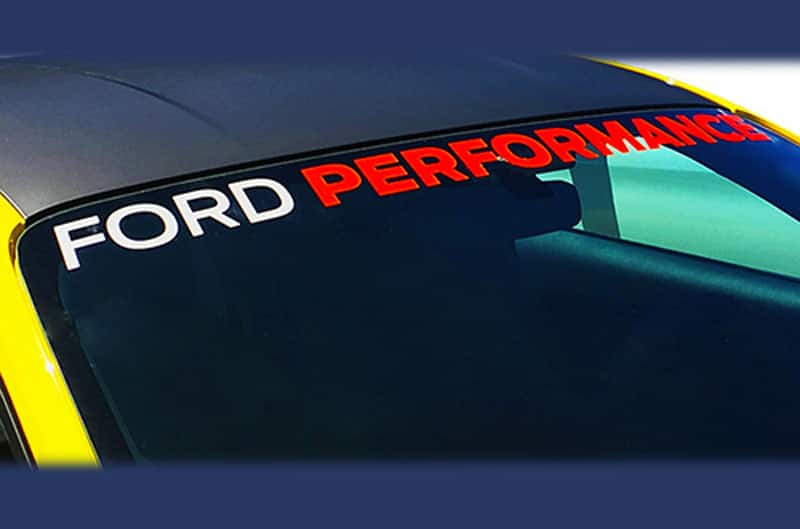 There's also options on a budget that include more hands-on applications, should you want your friends or family to be able to both look and touch their gift. Shift knobs are always a popular choice, showing that you not only support their passion, but also support their prowess with a stick shift.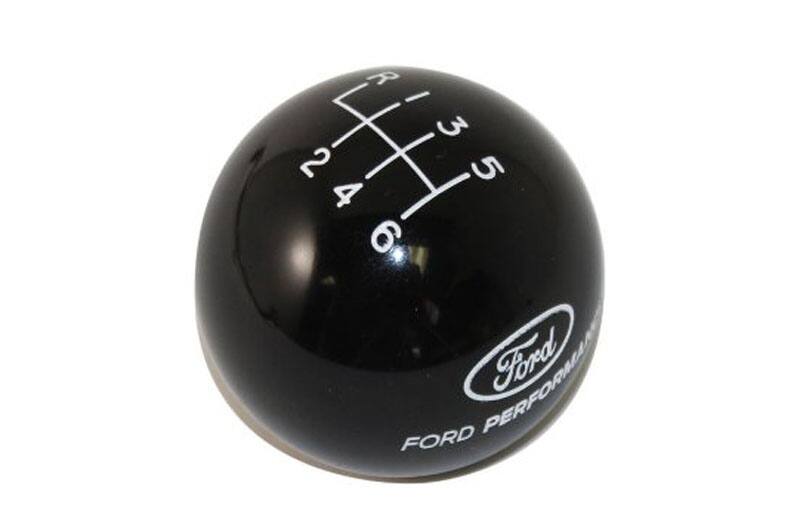 If your gearhead giftee enjoys taking extra care of their car, consider a fender cover for when they're working on their cars and a car cover/battery charger & maintainer combo to provide peace of mind when they're done with work and ready to rest.
A Step Up
With a bit more budget, but still keeping things very reasonable, Ford Performance Parts has a wide variety of parts and packages that could make for excellent gifts.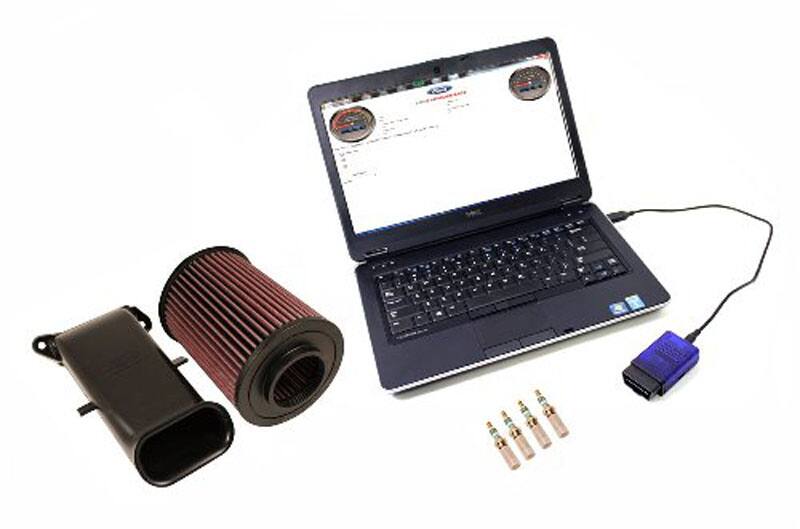 *Laptop not included*
Performance often means power, and we have plenty of power in stock. There are calibration kits of multiple varieties for multiple vehicles on our site, each able to reliably, safely improve the power and response of a Ford vehicle, and in most cases keeping things 50-State emissions compliant. There are also other performance upgrades available, from brake cooling deflectors to transmission cooler scoops. However, it's not just modern cars, we have parts available for older models ranging all the way to classic hot rods, from upgraded shifters to fresh spark plug wires & more. Have a specific custom project you're working on? It's the perfect time to reach out to our Techline.
There's also an ever-growing selection of truck and off-road parts available for very modest costs if your friends or family are looking for something involving less tarmac. You want them to make it home safe every trip? A recovery kit can help ensure they do. Or perhaps you want them not only to keep their eyes on the road, but to help make sure the path ahead is always clearly seen? Sounds like a light bar would make a great addition to their vehicle. If they're a bit of a control freak, a portable air compressor can allow them to make as many changes to their tire pressure as they'd like all the way along the trail.
If You're Looking To Splurge
For some of you, the cost of the gift isn't as much of a concern, but rather 'tis the season to splurge. You're looking to spoil someone? Look no further.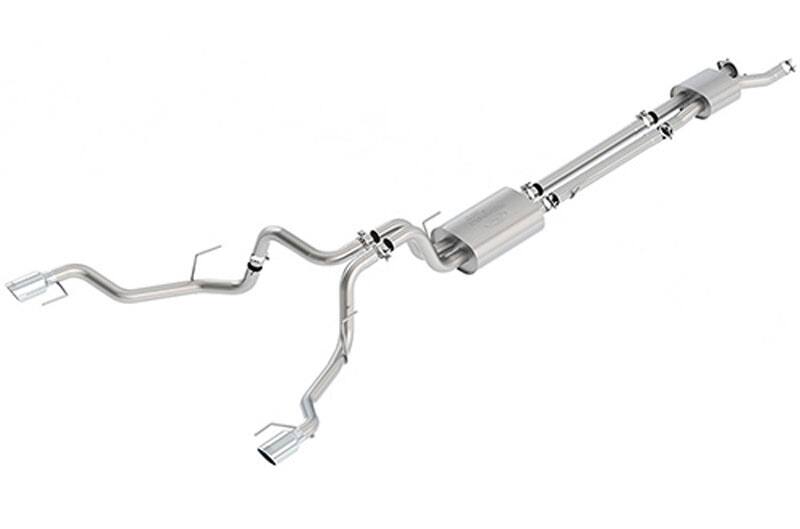 If seeing someone enjoy their gift isn't enough for you, how about try hearing it too? An exhaust upgrade is about as good as it gets at accomplishing that goal, and for some models we even have an active exhaust option (which their neighbors will thank you for).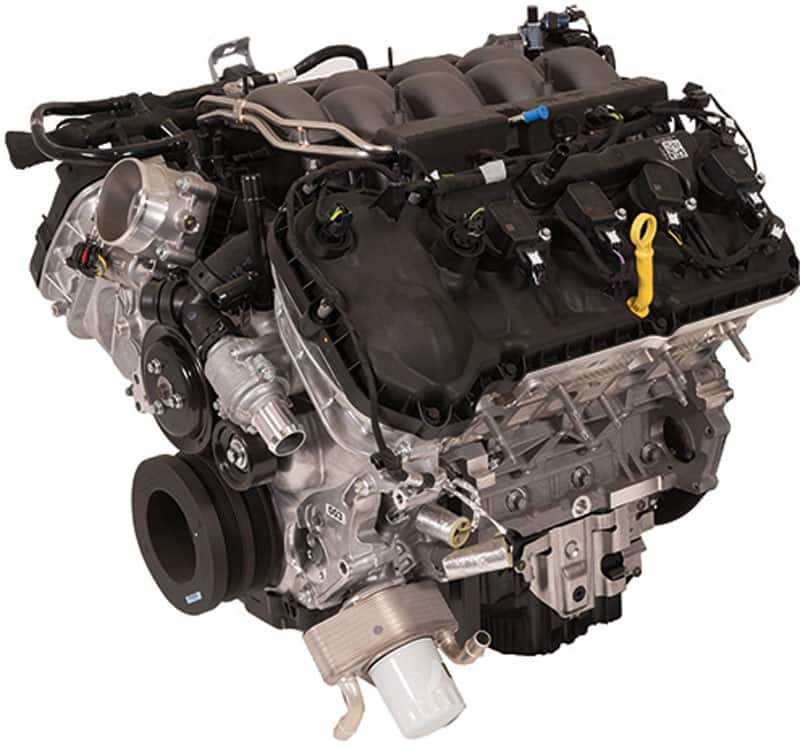 Something has to provide the source to all of that sound, though. Enter the crate engine. Nothing says I love you like getting your loved one a brand new heart to their car, whether it's a simpler Coyote 5.0L V8 or a monster like Ford Performance's beloved Aluminator. Or you can get them an actual monster – Godzilla, the 7.3L Super Duty V8 that we added as a crate engine after hearing Ford fans ask us over and over to do so. If you want to learn more details about the 7.3L Super Duty V8 crate engine, CLICK HERE>>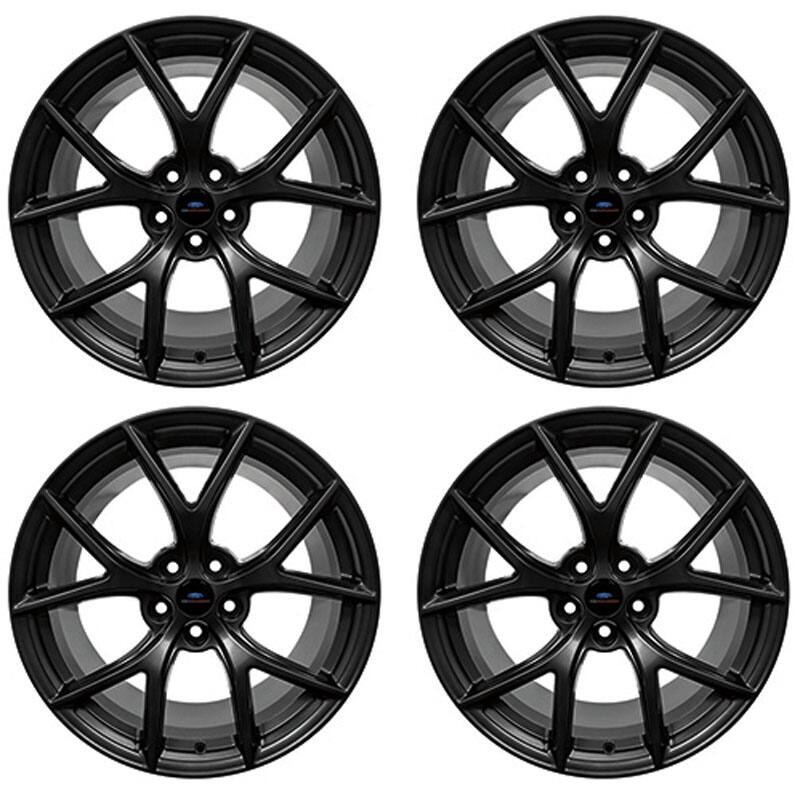 Did someone recently pick up a 'new set of wheels'? Get them a new set of wheels to go on that new set of wheels.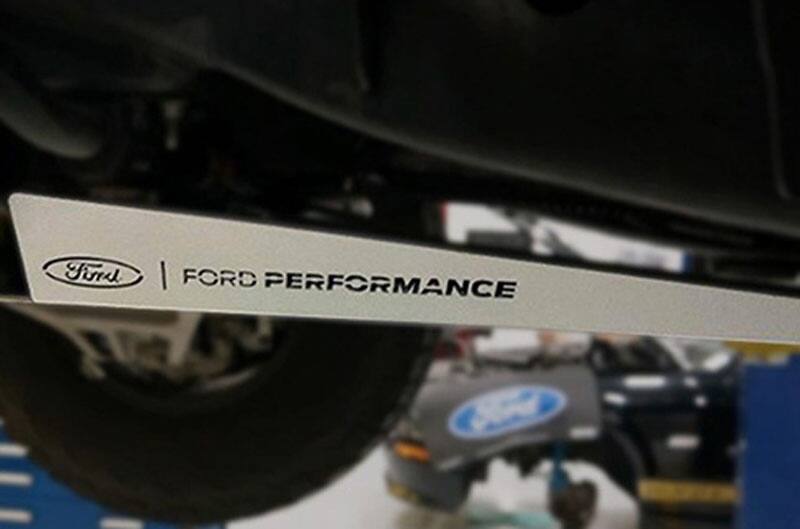 Sometimes to think outside the box, you have to think further outside the driver's seat than you ever thought was possible. Get someone a reinforced skid plate and they'll know you care about them in a profound way indeed.
Whatever route you decide to take along the path of gearhead gift giving, just know that everyone here at Ford Performance is ready to help you find the perfect fit for you, your friends and your family.