CLICK HERE FOR NEWS ABOUT THE BRONCO R
CLICK HERE FOR NEWS ABOUT THE FORD AND WEBASTO LITHIUM MUSTANG
CLICK HERE FOR NEWS ABOUT JAY LENO'S 1968 BRONCO RESTORATION PROJECT
CLICK HERE FOR OUR 2019 SEMA GALLERY
LAS VEGAS, Nev. - Attendees of the 2019 SEMA Show were in for a treat on Tuesday with an array of exciting announcements at the Ford press conference.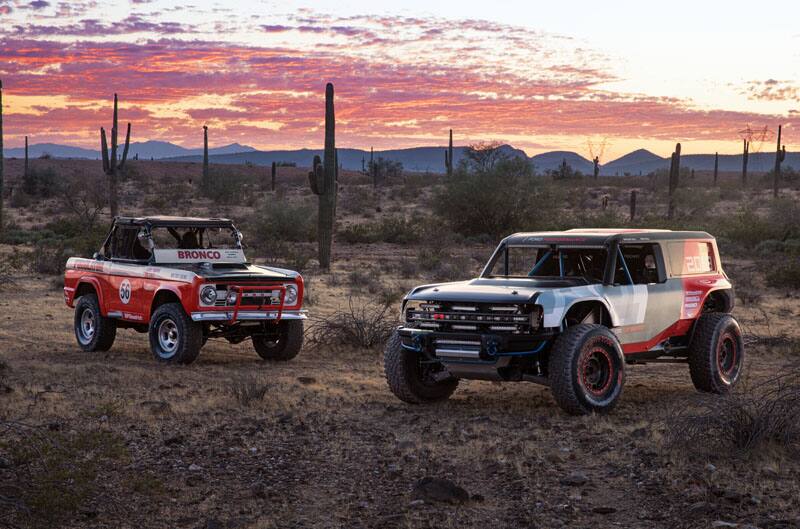 On Monday, Ford unveiled the Bronco R race prototype in the desert to celebrate the 50th anniversary of Rod Hall's historic Baja 1000 win, an overall victory in a 4x4 that's never been duplicated in 50 years. The Bronco R will also be competing in the upcoming Baja 1000. Click here for more information and photos about the Bronco R.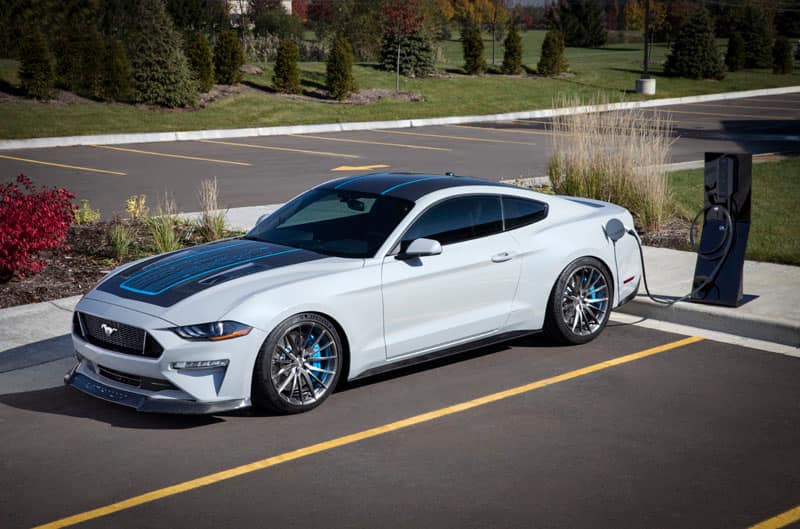 A built in collaboration between Ford and Webasto, the Mustang Lithium project vehicle generates more than 1000 ft.-lbs. of instant torque and more than 900 horsepower for new levels of performance and technology with its 800-volt Webasto battery system with EVDrive technology. Click here for more information and photos of the Mustang Lithium.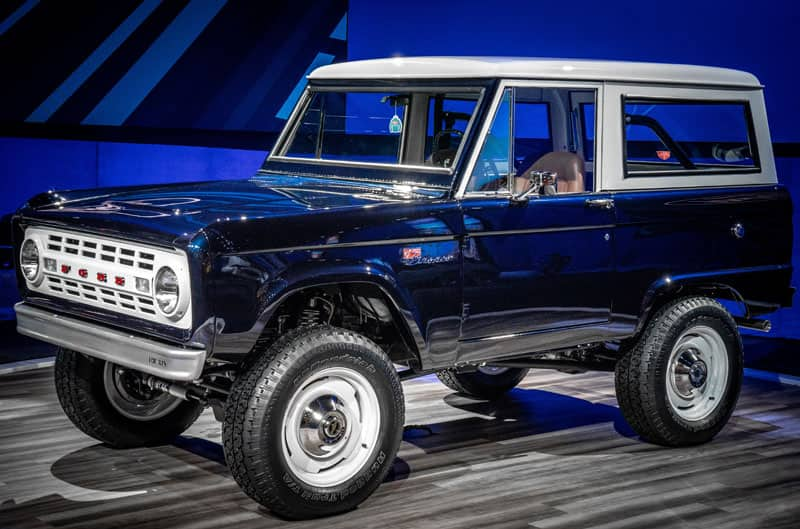 A project years in the making, the announcement of the new Bronco spurred many discussions when anyone from Ford would visit Leno's garage. The effort to restore his 1968 Bronco finally materialized early this year with Ford Performance and SEMA Garage leading a collaborative team to give it new life. Click here for more information and photos of Jay Leno's 1968 Bronco restoration.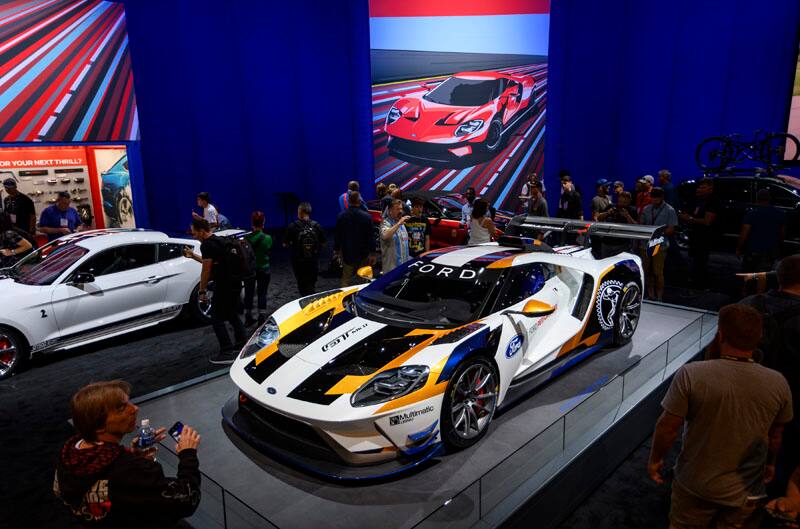 Fans flocked to the show floor and Ford Out Front to see the latest Ford Performance project vehicles. Click here to see our gallery of the 2019 SEMA Show.