DEARBORN, Mich. - At the heart of most cars, you'll find an engine. But what do you find at the heart of every engine?
Depending on who you ask, you might get a different response. The answer we keep coming back to, however, is people. And in our opinion, if you're looking for examples of great people at the heart of Ford's engines, you really don't have to search much further than Dave Simon.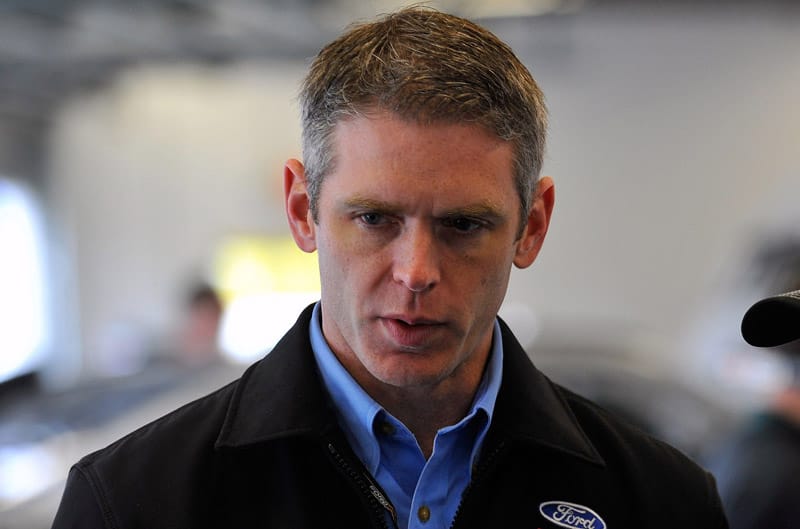 "It was the culmination of a year and a half of pain. Pain, and stress. There were a lot of sleepless nights, doubt, disappointment, holidays spent in dyno cells… Honestly, most people will probably never truly know what it took to get that engine there."
Ford's engines expert Simon doesn't beat around the bush when discussing the work that went into preparing a racing engine for 24 hours of absolute abuse. Not simply an engine, but an engine that can win.
The race in question was the 2015 Rolex 24 at Daytona, the first race of the season for a sports car racing series hosted by IMSA, and a premiere test of an engine's capabilities. Ford had entered a pair of cars – Daytona Prototypes – powered by twin turbo, 3.5L EcoBoost V6s that had existed for less than two years. You might recognize that engine, but we'll get to that in a moment.
The Rolex literally continues straight through for 24 hours, with the cars and teams constantly going the entire time. Other than pit stops, there's not really any breaks. It's brutal. Which made winning that 2015 race so sweet for Simon and his team.
"You're tired, you're emotionally drained and stressed, you've been watching oil pressure and water temps all night, so you're just burned out. But when we won… all those trials leading up to that moment, they were finally over, we finally did it. We took our seat at the endurance racing table that day."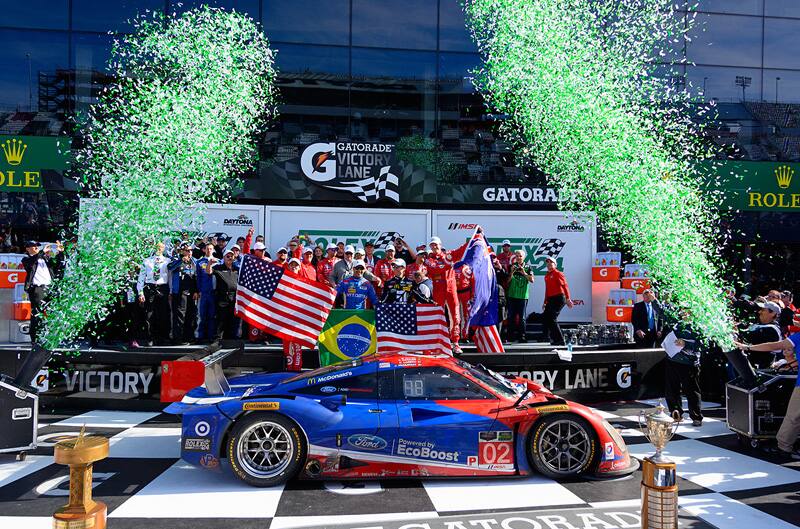 Those trials may have lasted only a year and a half, but it was one of the proudest moments of Simon's career with Ford Motor Company, which began 20 years prior in 1995. Rewind even further, however, and you'd find a young Dave Simon, already quickly becoming a gearhead.
"For whatever reason, I've just always loved cars. I did not come from an automotive family – my parents were not in the car business, they didn't have any particular affinity for them, I just always did."
His first car wasn't even accompanied by some romantic story – at 14 he simply asked his neighbors if he could have the old, run down car they had left sitting around, and they said yes. In high school, he learned to work on that car in his auto shop class, which was then followed by one project after another. That continued all the way through college, when Simon joined a Formula SAE team and in 1994, that team won the championship.
From there, Simon landed an internship with Ford and then came on full time in the engines department as part of the Ford College Graduate Program and eventually found himself designing intake manifolds for the V6 engine program.
In 2002, a friend provided a tip that Ford Racing had a job opening, which he applied for and got, working on NASCAR engines under Mose Nowland, eventually moving down to North Carolina to join Ford's new collaborative racing engine shop as the lone Ford engineer.
"Going back to my first lessons when I started back in 2002, we mainly worked with the individual engine shops, Robert Yates Racing and Roush Racing. One of the things that was very consistent was the leaders of their organizations telling me that this business is about people. Having the right people in the right positions. As I was just a young engineer at the time, that probably didn't sink in until later in my career. But when you look at our NASCAR program over the years, and you look at who we brought together for other programs – a small core group with a fairly wide support network – well it all speaks for itself, really. You can see what the right people can accomplish in a relatively short period of time."
And accomplish they did.
His team with the engineers from Roush Yates Engines designed the new FR9 engine for Ford's NASCAR Cup cars, which debuted in 2009. Many parts from that original engine still race day, accompanied by an extensive list of upgrades.
"The FR9's first points win with Greg Biffle at Pocono in 2010… It was a long, hard road to make the FR9 better than outgoing 351-based engine and wins seemed to keep eluding us. The pressure was building on us and you start to wonder if you messed up the design and made the engine worse. That win was a huge relief."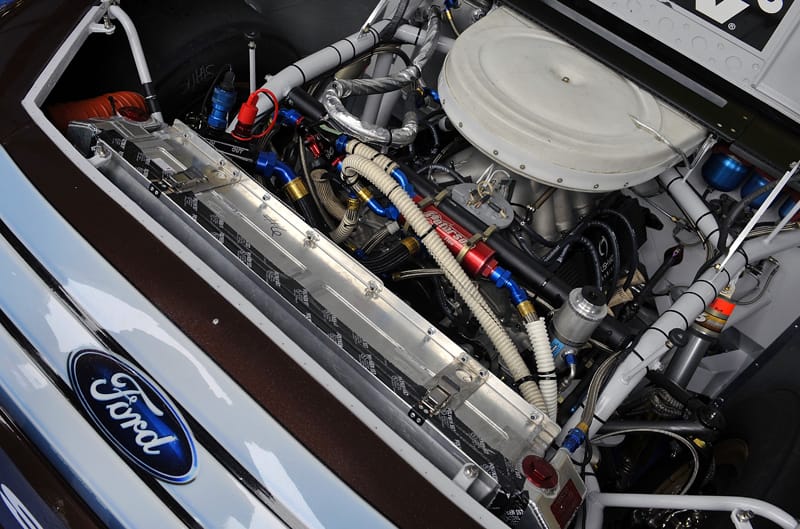 In 2012, he returned to Ford's headquarters in Dearborn, where Ford's racing engines team grew from just him to a team of eight engineers. Together with Roush Yates they developed the aforementioned 3.5L EcoBoost that Ford won the Rolex with before eventually placing the engine in the return of the legendary Ford GT. The GT's racing program had multiple success stories over the years, but perhaps none were sweeter than the victory at Le Mans upon Ford's return to the historic race in 2016.
"We had reached the pinnacle of GT racing. For me the win was a dream come true, but it wasn't what I was most proud of. We finished our first Le Mans after a nearly 50-year absence, with all four cars running wide open and at full speed. It was a massive accomplishment by everyone, including our engine team. You can't hide behind politics if your engine blows up, but all four of our engines came home."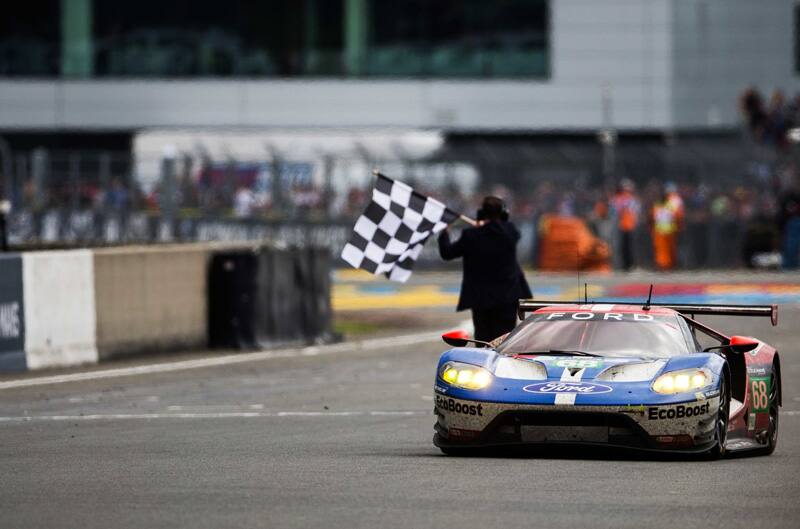 Simon's team was able to work on some fun side projects as well. Ken Block's Hoonitruck, featured in Gymkhana 10, was one of the team's favorite.
"We started with one of our 3.5L race engines, made a really cool printed aluminum intake and had some fun adapting it to Ken's truck. But the really fun part was when Ken was less than thrilled with the 600hp tune up we started with. What followed is something we never get to do in racing anymore. He asked how much power it could make, and we weren't sure so we told him it might not live. He wasn't concerned. And so, without any rules or limits constraining us, we turned it up – all the way up."
914hp was where they arrived before they lost the ability to supply fuel quickly enough with the existing system.
"That was a good time."
In 2019, Simon took on a new role outside of Ford Performance, now working within Global Engine Engineering, with the Basic Design group. His team works on powertrain planning projects very early in the development process - we're talking products that are still four to five years away from existing. They assess the feasibility of various technologies for implementation in future products, or in some cases upgrades to existing ones. It's an important duty that he feels well-prepared for.
"The Powertrain group in motorsports is a small group, so we covered all aspects of engine design, development, manufacturing and implementation. The broad knowledge base you acquire in racing makes it the perfect environment to prepare you for almost any role in powertrain."
We'll miss Dave on the Ford Performance side of things, but we look forward to see what he and his team are able to accomplish in the future of Ford engines, and we're certainly thrilled he's going to continue to enjoy the journey.
"I've always had a deep connection to cars that I can't explain. From very early in my life to this day, cars have dominated my life. Other than spending time with my family, I am either working on cars professionally or working on them for fun. I can't picture my life any other way. So, what does it mean to me to have worked in Ford Performance Motorsports for the last 16 years and 23 in total for Ford? It means that I consider myself very fortunate to do what I love every day. I am also very conscious of Ford's long racing history. It's humbling to have been a part of it and have had the opportunity to work with some of the legends that I grew up watching. I can only hope that some of the victories and championships I had a hand in over the last 16 years inspire the next wave of car guys and gals to become engineers and add the next chapters to Ford's racing story."