DEARBORN - As a vehicle energy management engineer for Ford Performance, Matt Titus knows a thing or two about the 350-horsepower, all-wheel-drive Focus RS.
Titus works as an attribute leader in aerodynamics, weight, fuel economy and feel for F-150 Raptor and Shelby Mustang. He also keeps an eye on another car in the Ford Performance lineup – Focus RS – something he's done ever since its release in 2016.
"I was looking for a car that checked all the boxes and could be fun to drive in both winter and summer," says Titus.
The utilitarian performance makeup of the hot hatch, along with its manual transmission and all-wheel-drive capability won Titus over, and he bought a limited-edition 2018 Focus RS in Race Red with Cup 2 tires and the winter wheel and tire package.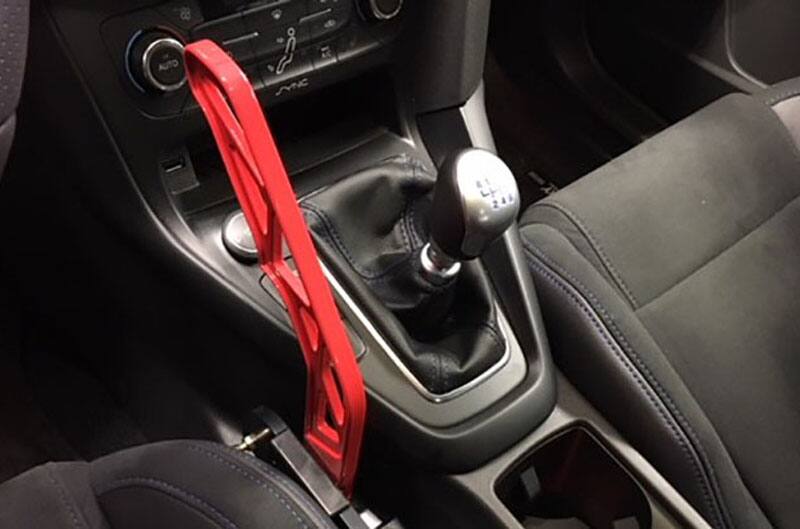 To make his one-of-a-kind, Titus installed an official Ford Performance drift stick and custom-painted it Race Red to match the car. An expansion of drift mode, the performance handbrake was created by Ford Performance for large-angle drifting. The team discovered they could do an electric slide brake that would use ABS to lock the rear brake calipers, making it easier to perform big, controlled drifts. The drift stick is available in the Ford Performance parts catalog for drivers of all 2016-18 Focus RS models.
After installing new Federal SS 595 tires – the choice for those who compete in drift competitions without a tire sponsor – Titus has been practicing using his drift stick. And he isn't the only one in the family who is.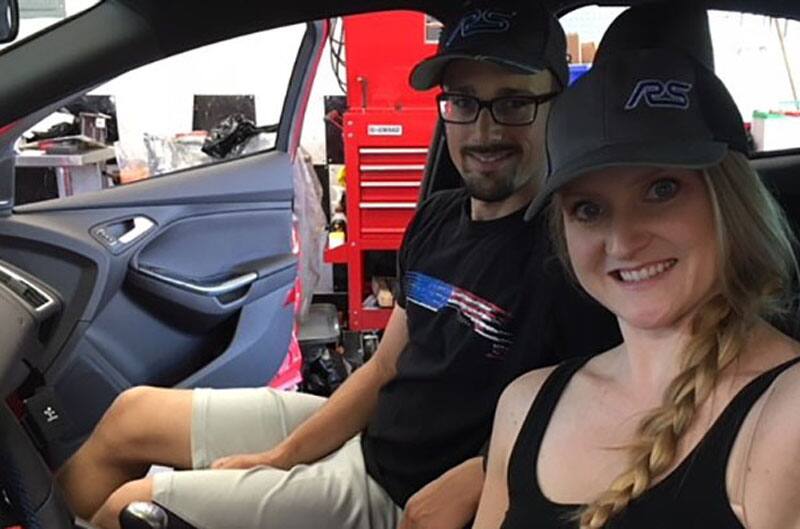 Andrea, Titus' wife, shares his passion for motorsports. Together they attended the Ford Performance race school in Tooele, Utah, and Andrea was instrumental in pushing Titus into landing a job at Ford Performance. She helped install the drift stick in the Focus RS and frequently pilots the car herself.
So what's next for the Race Red Focus RS? Along with other modifications, Titus says that might have to be a taller shift knob since it looks so small now compared to the newly installed drift stick.