Although it's still winter, February weather in Florida means you can celebrate everything automotive under the sun at Carlisle Events' annual Winter Florida AutoFest (formerly Zephyrhills Winter AutoFest). This year's event takes place February 23-26 at the spacious SUN 'n FUN complex in Lakeland, Florida. By coming to Lakeland and Winter Florida AutoFest, you're not just coming to a car show or automotive-themed weekend, you're coming to an event that is suitable for enthusiasts of all ages – whether you're the most die-hard car guy or gal or you're just a family looking for a day out of the house. The weekend plays host to thousands of collector and classic automotive enthusiasts who will come to SUN 'n FUN for one of the largest automotive swap meets in the region. In addition, there are classic cars and trucks available for purchase within the car corral or you can enjoy a huge collector car auction presented by Carlisle Auctions. Not only are there multiple forms of automobilia for sale, but you can tour or even be part of a classic car show. Throughout the weekend, hundreds of classics will be on display with awards presented at the conclusion of the event. In addition, there's a great array of food, games, displays, guests and more. What's more, Carlisle Events (yes, the same folks who host the Ford Nationals the first weekend in June each year in Carlisle, PA), will tip its cap to what SUN 'n FUN is all about, aeronautical excitement. The on-site aviation museum will be open during the event, plus there will be helicopter rides, a fly-over and other air-themed fun. Get all the details on the Carlisle Events web site.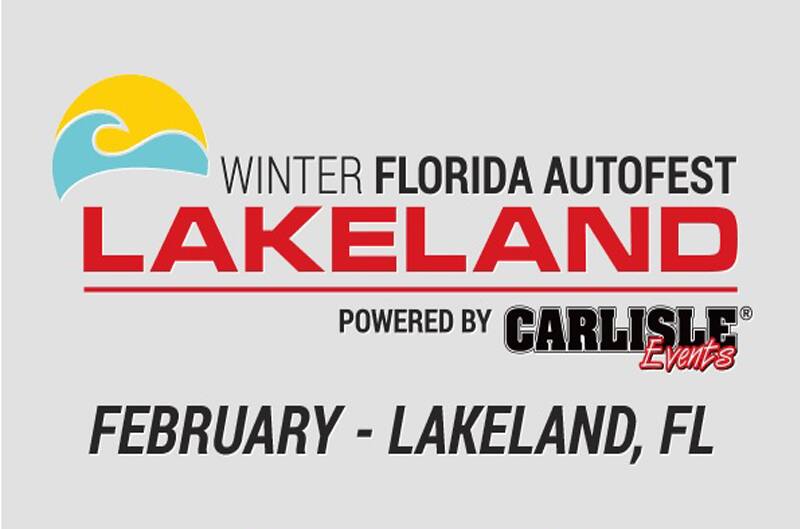 The great thing about owning a performance Ford is that – unlike with buying one of those "appliances" from the other automakers – when you buy a Ford, you buy into an entire enthusiast world! Ford cars and trucks have the kind of personality and style that forges a personal connection with their owners, who in turn celebrate ownership each year at hundreds of enthusiast events all over the country. Now's the time for you to start planning to attend some of the big-name annual events that have already set dates for next year. Here's our own "Top-10 List" of the biggest "can't-miss" Ford-based shows for 2017:
March 24-26: Gulf Coast MCA National show (Pensacola, FL); April 30: Fabulous Fords Forever @ Knott's Berry Farm (Buena Park, CA); May 4-6: Shelbyfest (Jefferson City, MO); May 12-14: "Hoofbeats In The Desert" MCA National show (Tucson, AZ); June 2-4: Carlisle Ford Nationals & 50th Anniversary of Shelby GT500 + Mercury Cougar (Carlisle, PA); June 8-10: SAAC42 @ Indianapolis Motor Speedway (Indianapolis, IN); June 14-18: Mid-America Ford & Shelby Nationals (Tulsa, OK); August 19: Mustang Alley @ Woodward Dream Cruise (Ferndale, MI); August 20: "Mustang Memories" MOCSEM Show @ Ford WHQ (Dearborn, MI); August 24-27: MCA Grand National (Overland Park, KS); Aug. 29-Sept. 3: Sturgis Mustang Rally (Sturgis, SD) and; September 4-10: Mustang Week (Myrtle Beach, SC) …
… And there are many more great shows coast-to-coast, as big events are also being planned for National Mustang Day on April 17, the Mercury Cougar 50th Anniversary at Ford WHQ June 9-12, the American Muscle annual Mustang show on August 12, plus plenty of other top-notch venues sponsored by various Ford enthusiast clubs! We'll get you all the details in "Fast News" each week plus provide the best coverage in our Enthusiasts Newsroom because like you, we're driving Ford passion!
Calling All Ford Performance Enthusiasts: Do You, or Does Someone You Know, Belong in Our 'Ford Fan Spotlight?'
You know who they are: Ford Performance "superfans;" grassroots Ford racers; unique Ford vehicle owners; loyal Ford enthusiasts; notable Ford club people; special Ford families; and/or any avid supporter of Ford, Ford vehicles and Ford Performance who deserves some recognition. We want to know about them and to tell their story to the more than a quarter-million Ford fans who now get "Fast News from Ford Performance."
So we'd like you to send us a brief description (200 words or less) and a photo or two (in .jpeg format, preferably 300 dpi) of a person who you think we should feature (and why) in our "Ford Fan Spotlight" for an upcoming installment of Fast News. Prefer to tell us about them in a video? That's cool! Just post your video on www.YouTube.com (preferably 1-2 minutes long) and send us the link, along with a brief description, and we'll consider those, too!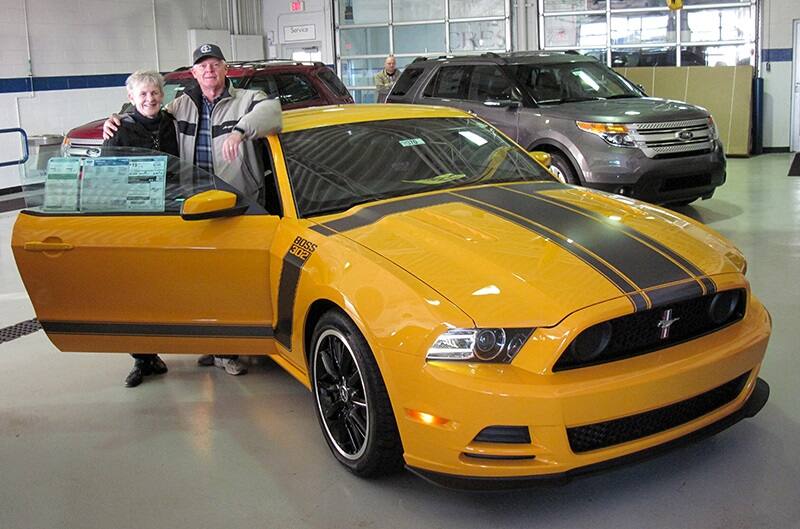 Connecting with Ford and getting your favorite Ford fanatics featured in our "Ford Fan Spotlight" is as simple as sending the info requested above to: AskTFR@Ford.com. We'll choose the top candidates from your submissions, so keep reading Fast News each week to see who might bask in the glow of our "Ford Fan Spotlight!"
And if you're particular about staying on top of all the happenings in the Ford Performance world, then check out www.FordPerformance.com every week, because there you'll find the inside stories on Ford events and Ford club content that you can't find anywhere else on the Web!