DEARBORN - When Stefan Magnusson from Classic Mustang Club Sweden came to the Mustang 50th celebration in Charlotte back in 2014, he had told us a cool story about a young Swede named Axel who was attending the Vegas side of that event and had a passion for Mustang II's. We asked Stefan to write what he knew about how Axel went from owning a Ghia to a Mach 1 to, now, a King Cobra, and we promised him that we'd share Axel's story with the Mustang world.
To that end, the following is what Stefan had sent us:

"Dear Ford Performance: I have to tell you a Swedish Mustang II story I've recently heard. First off, it was nice meeting you in Concord, North Carolina, over the 2014 Easter holiday for the Mustang 50th celebration, even if it was only for a brief moment. I'm Stefan Magnusson, from Boxholm, Sweden, who much enjoyed meeting the Ford VIPs you had assembled at the Charlotte Motor Speedway's Media Center during the event. Great show, great cars, great speakers . . . and great beer (I had a few with my friends in South Carolina), as well as great weather (I flew to Las Vegas on Saturday, so I missed the rain in Charlotte). In short, great everything. The Mustang show in Las Vegas was quite different from the one in Charlotte, but at least I can say I visited both shows. (I even got to visit with some relatives in San Francisco the week after, so I made the most of my time in the States.)
"But that is not the subject of my e-mail; this Swedish Mustang II story is:
"After I got home, Classic Mustang Club Sweden had its annual meeting to decide on budget and activities, elect a couple of new board members and whatnot. I spoke to a lady there who said that her son had a Mustang II. (Both she and her husband have their own Mustangs in the club, so I guess one can say that the whole family has been bitten by the bug – or should I say the Pony?). In any case, the young man, Axel (who was 18 years old at the time), had this customized Mustang II Ghia, obviously not in original shape, but he was very happy about owning it nonetheless.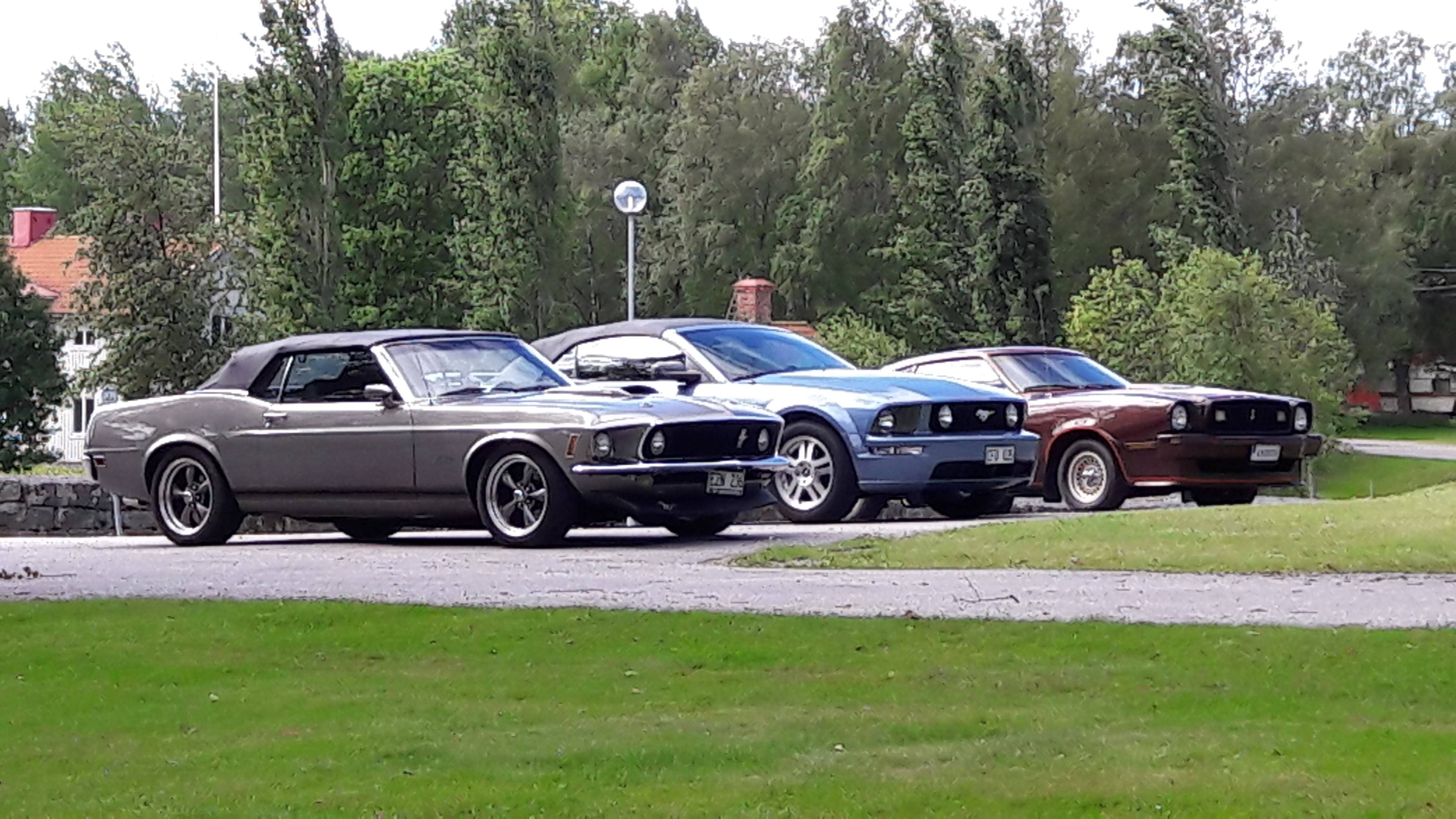 "One day when driving down the road he smelled something burning and stopped the car. He got out and flagged down some other drivers who also were out for a drive to ask them what to do. Unfortunately, there was too little time to do anything, as the car burned to a crisp.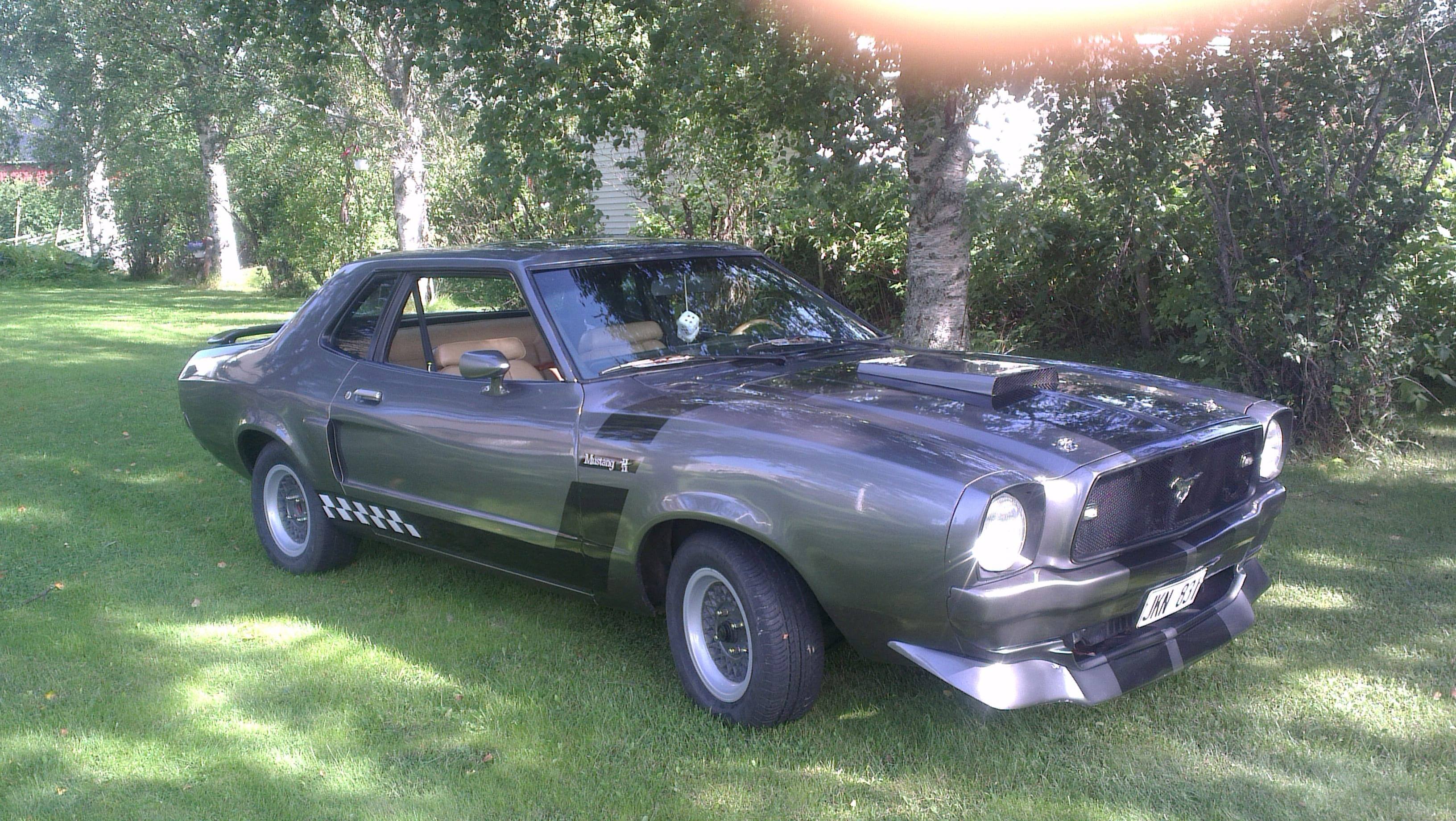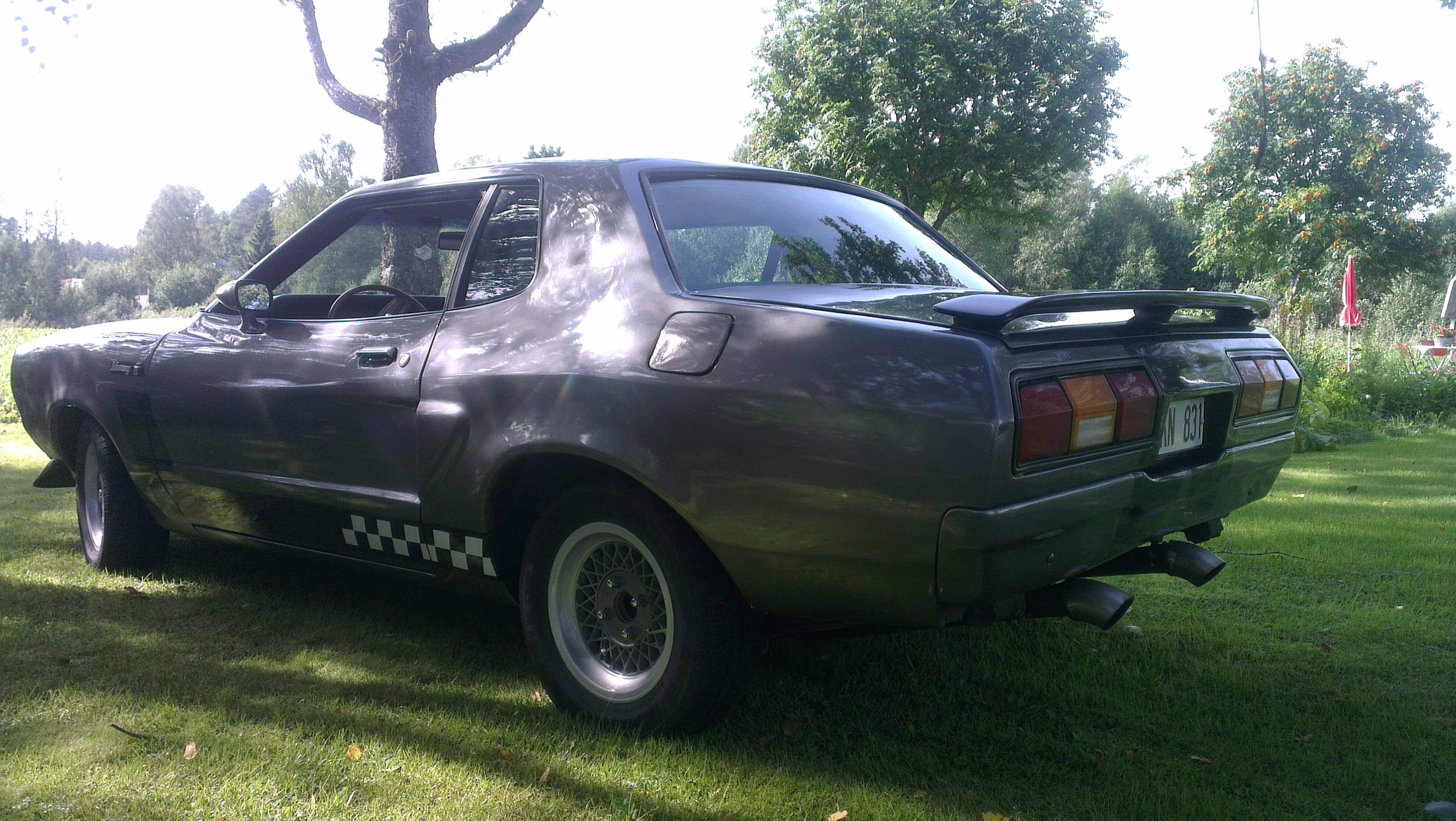 "A very sad young man posted some inquiries on the Internet for a Mustang II King Cobra to replace his ill-fated Ghia. At first nothing happened, but finally he managed to find himself a yellow Mustang II Mach 1. He was happy with that until he came to the United States with his family to attend the Mustang 50th celebration in Las Vegas. There, he saw a King Cobra on display, and the bloke who had owned it responded to Axel's inquiries about selling the King Cobra. Happy that it was going to a good home, the owner made the deal and now there is a very happy young man driving around up north in Sweden (at least in the summer). Can you imagine that by the time Axel had turned 18, he had already owned three Ford Mustangs – and all of them Mustang II's! Hope you can feature him. Best Regards, Stefan."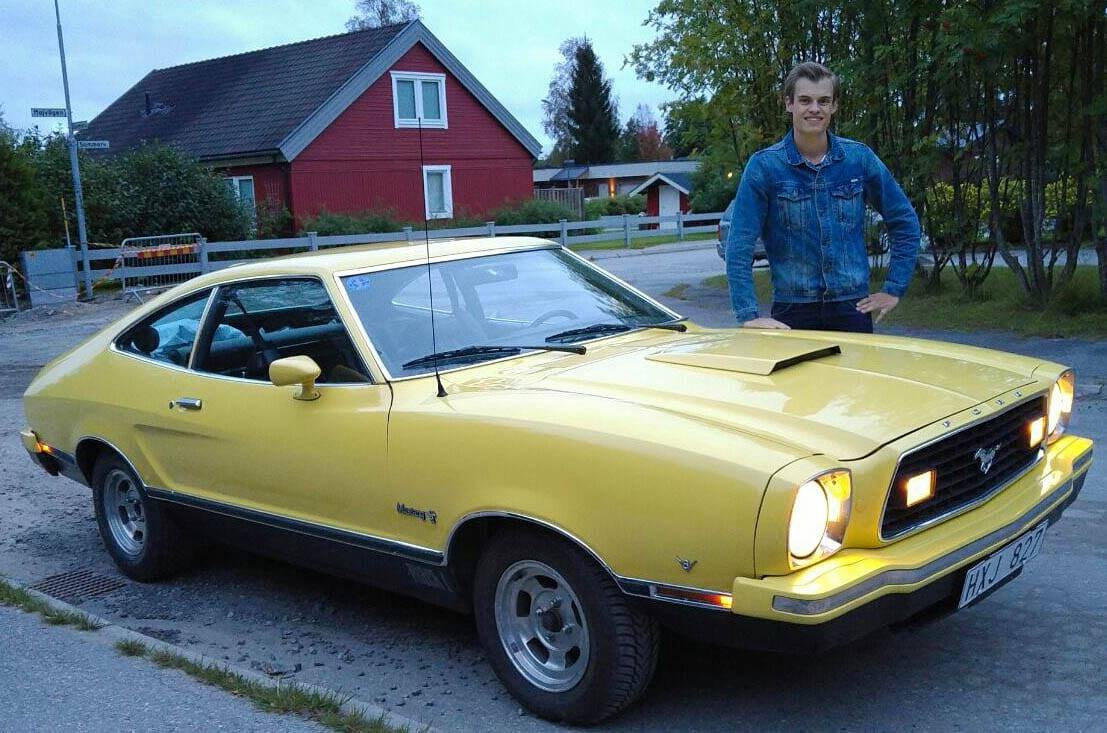 Well, imagine our surprise when we actually got to meet Axel Westbom in August of 2016 at the first National Mustang II Reunion during the annual Mustang Memories show at Ford World Headquarters. Axel came back to the States with his father to attend this inaugural Mustang II event with the hope of learning more about the enthusiast community surrounding his favorite Mustangs. We told him we already knew something about him, thanks to Stefan Magnusson of the Classic Mustang Club Sweden, and made sure he met with as many Mustang II owners as possible during his time in Dearborn. Not surprisingly, we discovered that Axel comes from a Mustang family, so we asked him to write to us after he got back home and tell us about his Mustang family history in Sweden. The following is the letter we received:
"Hello Ford Performance! Greetings from the King Cobra of Sweden! This is your new friend, Axel, whom you met at the National Mustang II reunion events during the 2016 MOCSEM Mustang Memories show in Dearborn. We are still trying to recover from that very memorable weekend!

"It was so amazing that you could arrange something like a special reunion for second-generation Mustangs! I'm forever grateful, because I got my dream come true meeting other people with the same interest in the II's as me. And meeting the car's original designers and engineers was so top-notch! You know the first thing I did when I got home? I took the King Cobra out for a drive -- and it felt so great!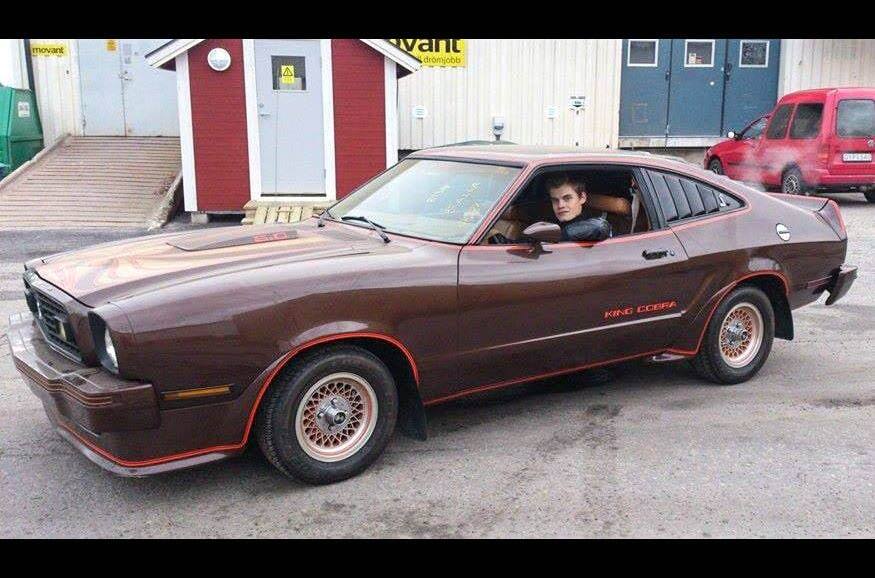 "Anyway, you had asked me to write a little backstory of me and my family's Mustangs, so I've sent it along below with some photos of the Mustangs we own now as well as previous ones. So here's my Mustang story (hope you enjoy reading it):

"My name is Axel Westbom. I'm 21 years old and I'm a Mustang II enthusiast. But why a Mustang II and not another more popular Mustang? Well, everything has its backstory.
"It all started in 2010 when i was 15 years old and my dad brought home this beautiful 1966 Mustang GT hardtop, and the moment I saw it I knew I had to get a Mustang for myself someday. So I started to look into Mustang history and was smitten with the second generation Mustang. I thought it looked really cool and offered a lot of car for the money. It was small and sporty and yet reminded me of the original Mustang. When I searched the web I found an owner-customized 1975 Mustang II Ghia, and after I went to look at it, I knew I just had to have it. I was 17 back then, and didn't yet have my driver's license.
"After I worked out the purchase and had it delivered to my house, I had my first car! Mom also joined in the pony car owner pool and bought a 2007 Convertible, so in addition to my father's car we became a three-Mustang family. A year later when I turned 18 years old, I got my driver's license so that I could drive my Mustang all by myself. In other words, I learned how to drive in that car! The feeling behind the wheel of a Mustang II is remarkable. The comfort is amazing, it turns on a dime and it's a lot fun to drive.
"Unfortunately I only had my Mustang II Ghia for a year until it got destroyed by a fire that started while I was going down the road. I believe some aftermarket accessory wiring had shorted out and made her catch fire. One week after this tragic accident, a man who learned of the fire contacted me and offered me his 1975 Mach 1 that he had been driving here in Sweden for years. I bought the Mach 1 and became a Mustang II owner all over again within the week. This guy knows every single screw on the II's and he now helps me out a lot when I need parts and gives me tips on how to fix things. I call him "The II Guru."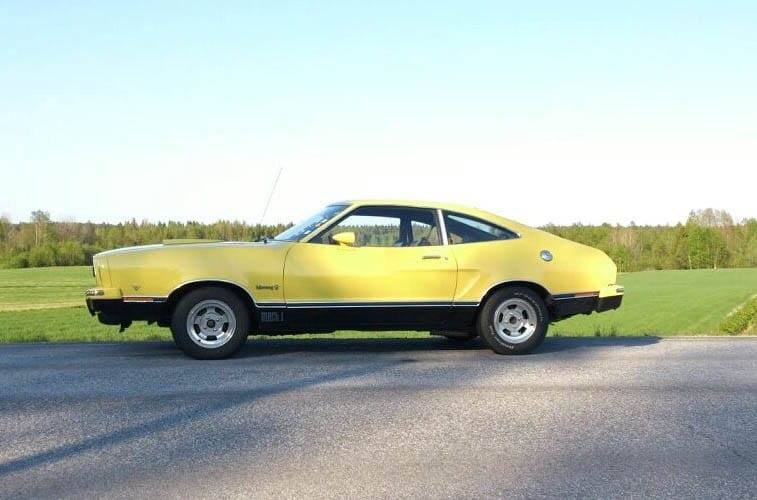 "But my Mustang sunshine story doesn't end there, because in 2014, my family celebrated my mom and the Mustang turning 50 by attending the Mustang 50th celebration in Las Vegas. In the event's welcome tent I had spotted this dark brown metallic King Cobra and even found the owner. (His name was William, and he also owned a '77 Ghia sport). We chatted for a while and agreed to keep in touch with each other.
"The next day was the celebration event, and I couldn't find him all day long. So I took out a small piece of note paper, wrote my email address on it and asked some people on the event crew that if they saw the owner of the King Cobra to please give my note to him.
"Well, two months went by and finally emailed me in Sweden, asking me if I would like to buy his 1978 Mustang II King Cobra. I was so stunned that I had to say yes. I mean, when will I ever get another chance to buy a King Cobra in Sweden?
"So I bought it from him. The shipment to Sweden was arranged on the 11th of August 2014 and it arrived here in my hometown on the 14th of November that year. To make it legal here, I had to switch some things with the lights and change out the speedometer (which had showed km/h instead of mph), add a VIN number in the engine compartment and change the seatbelts. After that the registration went fine and it passed inspection without any issues.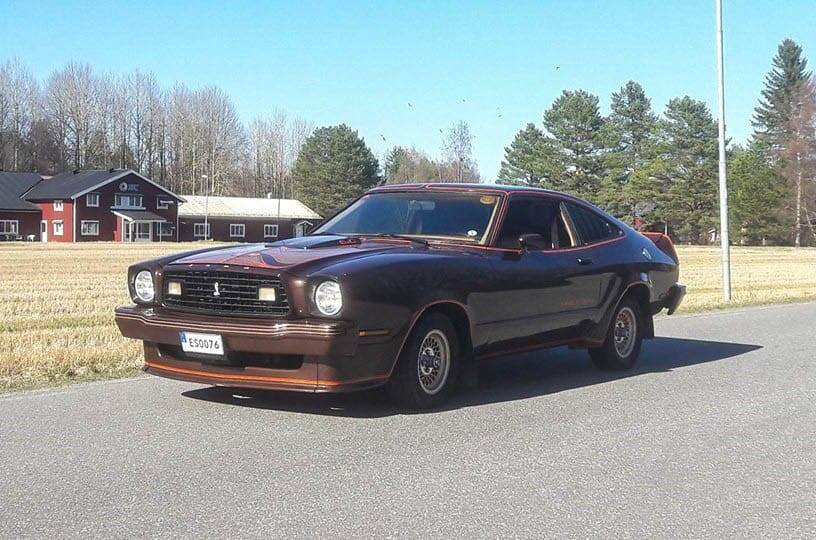 "There is just something special with these little cars that makes you want another one. You see so many classic Mustangs at car shows, but rarely see a Mustang II, so when I go to a show with my second-generation Mustang I feel so special to have something that almost no one else has. And it's always great when you can spot another II and you can have a chat with the owner. It's kind of a brotherhood.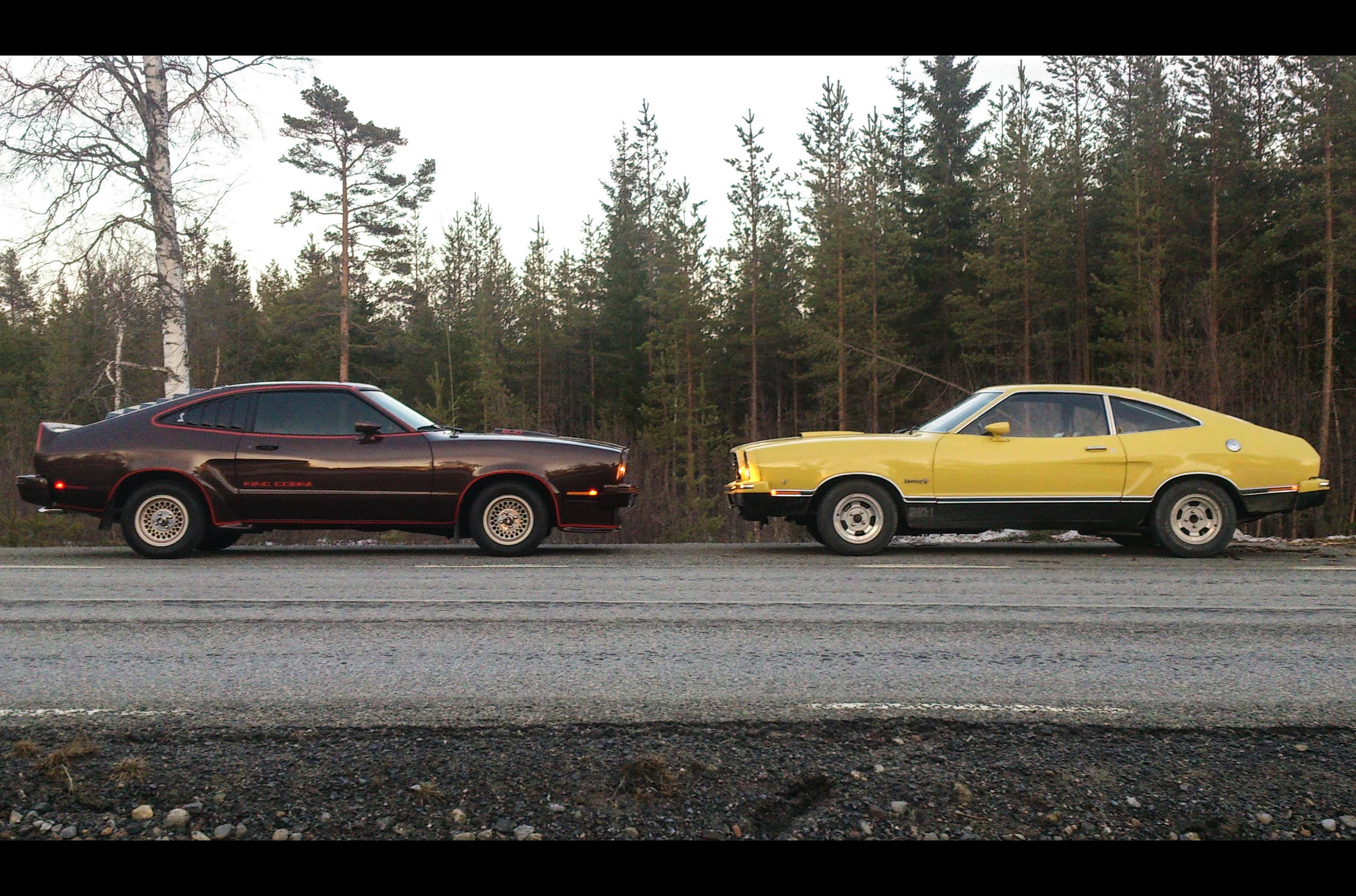 "Our family has owned seven Mustangs over the past six years. They include my three Mustang II's; my dad's 1966 GT, which he later sold to buy a 70 Convertible, and then bought a 2001 GT that he also sold; and my mom's 2007 Convertible.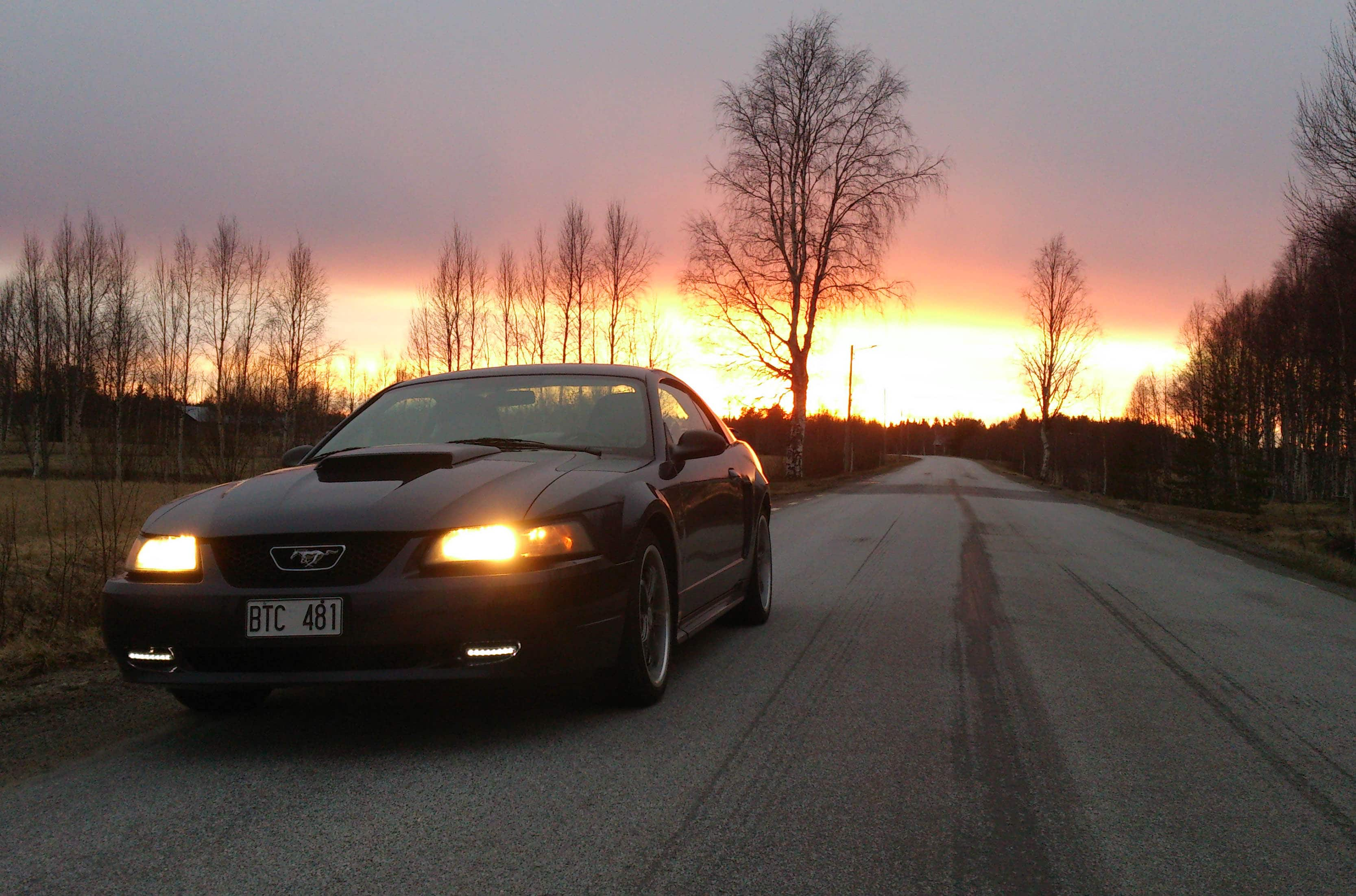 "Here in Sweden we don't have very many Mustang II's around. Where I live there are only my two Mustang II's and another that I know of that runs and drives. Other than that, there are also two Cobra II's that are now under restoration. So that's why I try my best to show my II's at car shows so that people can see one and learn about it. My King has actually gained some recognition since it arrived here. It was featured in our local magazine and in our Mustang club magazine, too. I have also won loads of awards and respect for bringing it to car shows.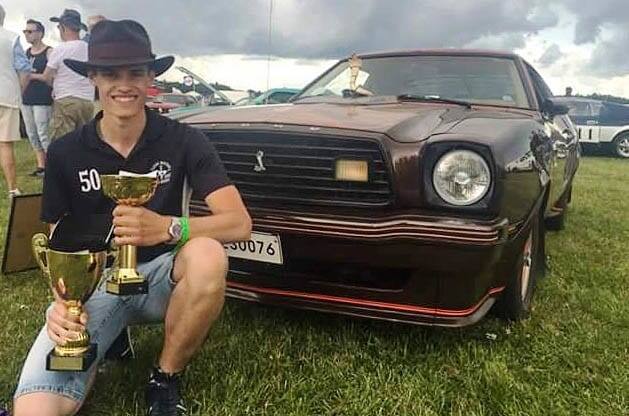 "I know there will always be people who don't accept the Mustang II in the collector herd, but I also know that since you had staged the big Mustang II reunion show at Ford, things are starting to change. In fact, when I first learned online that the Mustang Club of SouthEastern Michigan (MOCSEM) was going to host a Mustang II reunion sponsored by Ford Performance, I couldn't believe my eyes. I told my father that I just had to go to Michigan for that show and my dad said that he wanted to accompany me, so it became a father-and-son trip we will never forget.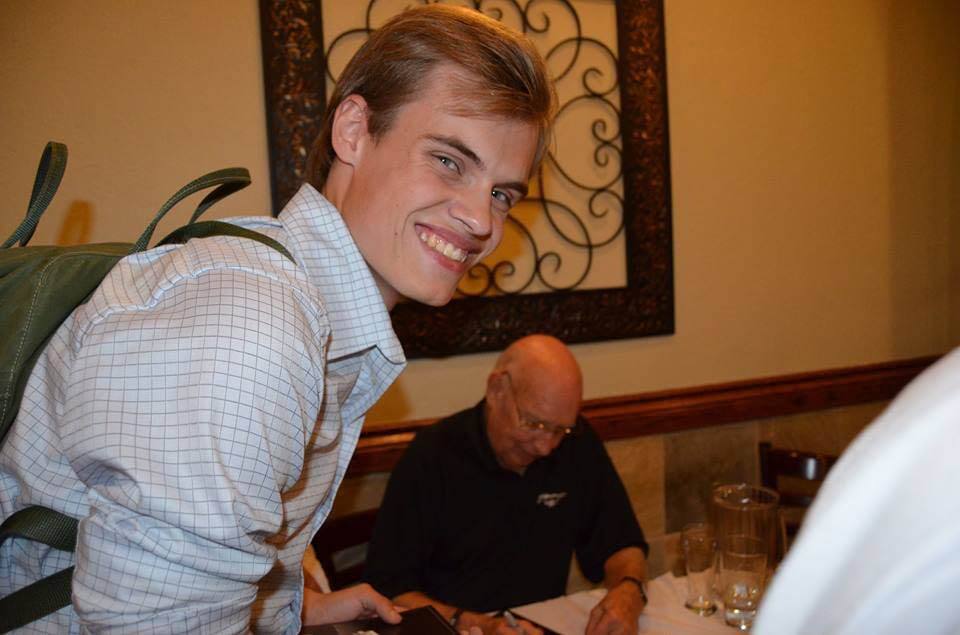 "We really enjoyed the visit to the States and especially the time we spent with our fellow II owners and of course the original Mustang II designers who were invited to speak at the dinner and pick the II awards during the show. They made this trip so memorable for me – we promise we will come back in the future! I would like to give a special thanks to John Clor of Ford Performance who made this reunion possible, and to all of you 84 II owners who turned up there to show off your "Little Jewel" for all the world to see. It was a pleasure meeting all of you. I know you will do your best to keep your II's on the road and going to shows. I promise that I'm going to take good care of both of mine; just remember that the Mustang II is alive and well in Sweden too! Kind regards, Axel Westbom"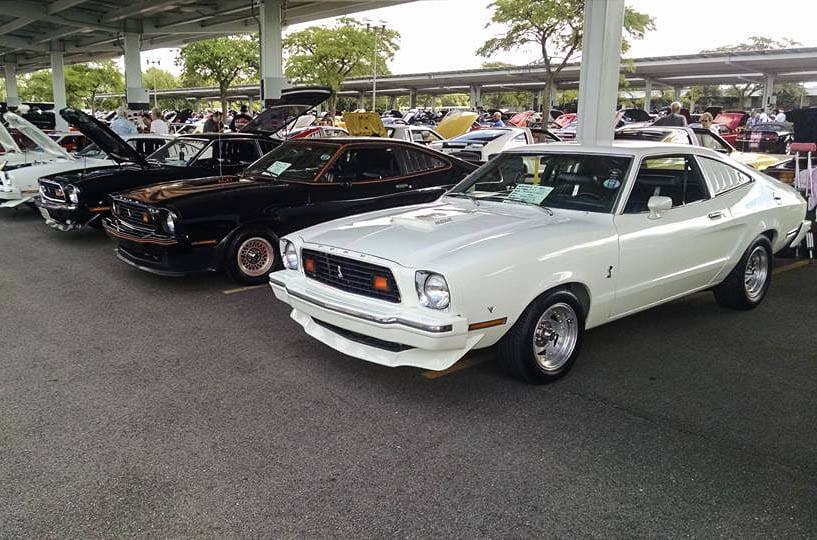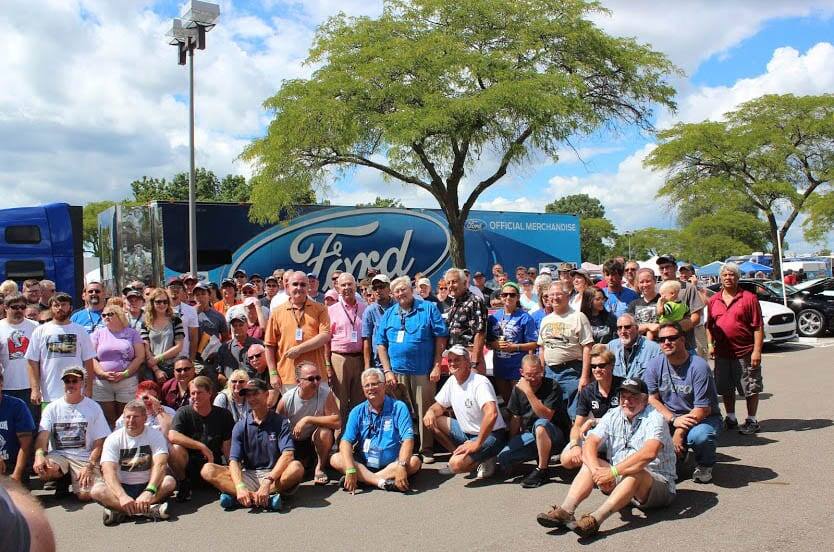 It's easy to see that Axel and his family are true ambassadors for the Mustang over in Sweden. Ford Performance is proud to have been able to build a connection with him and Classic Mustang Club Sweden. Unfortunately, Axel wasn't able to fly back to the United States this past August when the Mustang Club of Ohio hosted "Mustang II Reunion II" at its annual All Mustang show at Krieger Ford in Columbus. But he tells us that he has been driving his King Cobra a lot and attending shows all over Sweden.
"Hello from the other side of the Pacific!" he wrote us recently. "The Swedish King Cobra has been rolling along nicely this summer. I have been taking a few long rides with it and it drives and handles so well, both cruising in town and out on the highway. We've taken it to loads of car shows, and have been featured in both Wheels magazine and Classic Mustang Club Sweden's own club magazine, where I had talked about the show in Dearborn. So happy to represent Mustang II fans with the King in Sweden. I hope you and all our Mustang friends are doing well in the States. Can't wait to visit you again soon!"
Neither can we, Axel. Until then, enjoy the ride!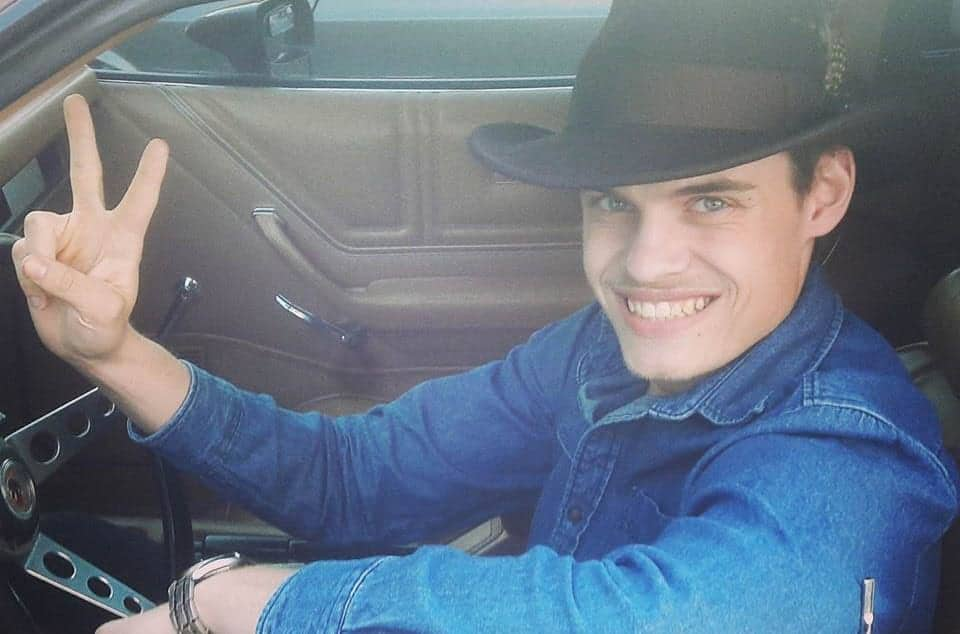 FORD PERFORMANCE PHOTOS / COURTESY AXEL WESTBOM