MT. WASHINGTON, N.H. – The Mount Washington Hill Climb, known as "Climb To The Clouds," is one of the oldest races in America, dating back to 1904 when it began as a way for auto manufacturers to showcase the durability of their cars.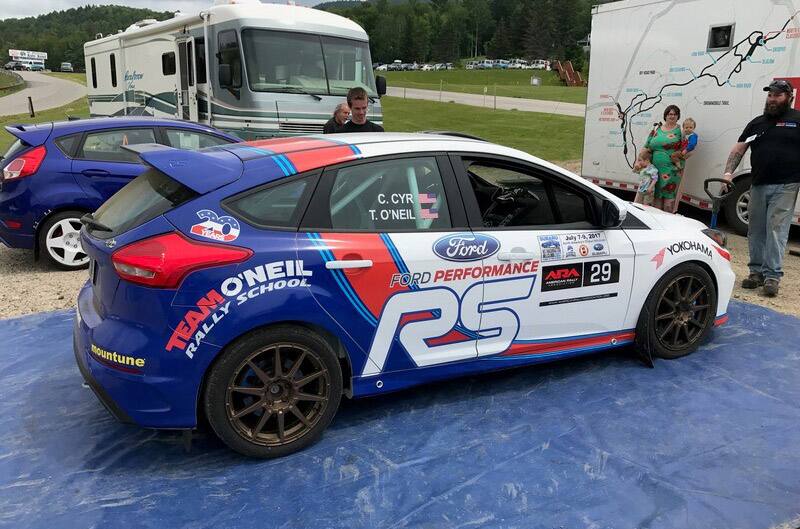 The event went away for a while, but was revived in 2011 and is now held every three years, a fact we stumbled upon during a family visit to the mountain. We went into the gift shop and found discounted event shirts noting that we had missed the event by just days. We vowed to attend a future running of the event, and with Tim O'Neil announcing his plans to campaign a Focus RS up the mountain this year, RS Nation headed to Gorham, New Hampshire, to bear witness to Tim's efforts to campaign the only known Focus RS prepped for Hill Climb and Rally.
Not sure who Tim O'Neil is? Then you've haven't spent time anywhere near Dalton, New Hampshire, where Tim bases his rally school. Tim, sometimes affectionately referred to as "The Old Man of the Mountain," is a bit of a local legend and area celebrity. To enthusiasts, Tim is an accomplished rally driver who opened Team O'Neil Rally School in an effort to instill those talents in aspiring rally drivers.
For a time, he held the record for the fastest assent of Mt. Washington with a time of 7:45 set at the 2011 revival of the race. Tim is also known for his campaign of the first-ever all electric car at Climb To The Clouds. He bested his 2011 time and established the then-fastest electric assent of the mountain with a time of 7:28 in 2014.
Tim is back at it again, this time taking a car that, while it displays the proud RS moniker (Rallye Sport), does so without ever having earned it. Tim has taken it upon himself – on his own dime, and his own time, independent of Ford – to take a bone-stock RS and prep it for hill climb and rally events to see if, in fact, the RS is worthy of that badge and all that heritage. The Mt. Washington Hill Climb was the inaugural event for this special RS with plans to run it at the New England Forest Rally later this summer. As noted, Team O'Neil's RS is the only known RS currently competing in hill climbs and rally anywhere in the world, and their development of the car has been insightful.
Team O'Neil has three RS racers in their stable: The fully prepped rally car, one blue RS rumored to have been the car that Ken Block drove in Dubai, and Tim's own Frozen White RS.
If you are like us at RS Nation, you tend to fuss over your RS a bit. But being up-close-and-personal with Tim's RS puts any worries you might have about nicks, chips and scratches to rest. As you might expect, Tim daily drives his RS hard. That car, a little worse for the wear due to Tim's renowned spirited driving style, is immediately recognizable by the extensive body modifications that Tim has made to it during the course of ownership, including a busted lower chin spoiler and a flapping rear bumper cover, both indicative of Tim's true love for the car.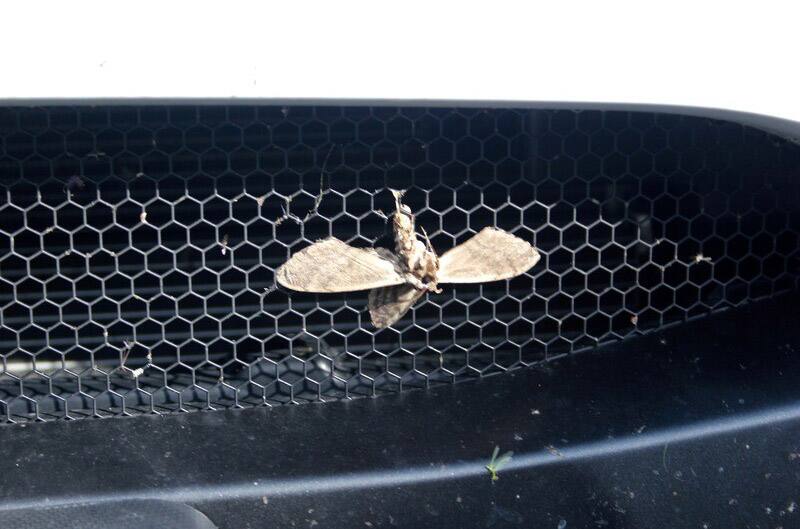 The Team O'Neil rally car started out life as a stock RS that the team gutted of all creature comforts. The team then set about making all the necessary modifications to make the car eligible for the hill climb and ARA Rally competition. Immediately notable are the obligatory skid plate mounted up front and a new suspension; gone are the OEM shocks.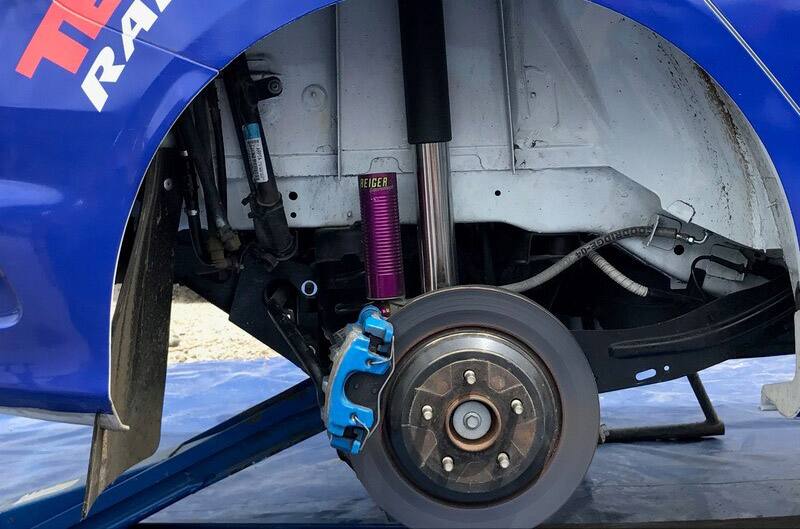 The engine has been tuned by Mountune and is the same V3 tune that you as a mere mortal can purchase through Mountune. Tim says that as good as the car is, it now pulls like a freight train even though it's dialed back via a turbo restrictor plate. The car also sports an oil cooler to help keep engine temperatures down.
What remains is the same AWD system that we enjoy in our factory cars. The team has been exploring the limits of the system and has developed some work-arounds that ensure the AWD stays engaged even during the tortures of the hill climb and rally racing.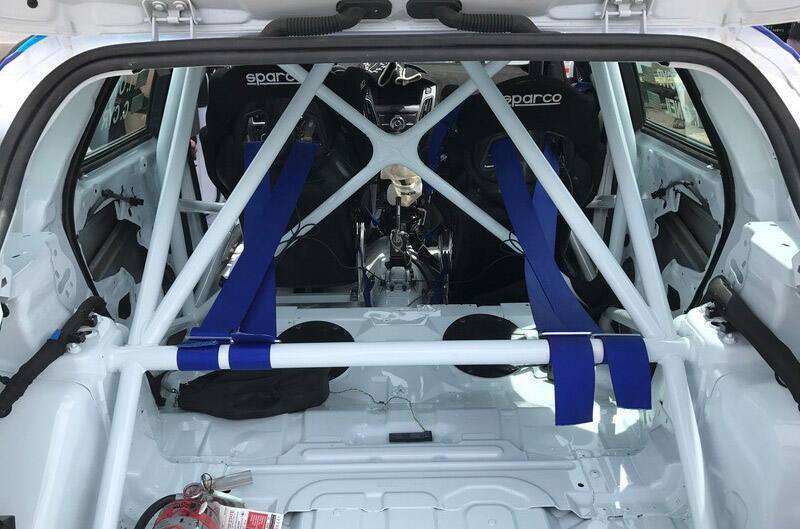 The amount of work and development that Team O'Neil has put into the car in such a short amount of time is really remarkable. Through their development process they have been able to identify strengths and weaknesses of the platform for this kind of competition. Tim and his team have worked hard to convert the RS into a capable all-around performer. While Tim feels confident that the car is a beast on tarmac, he wonders aloud about its potential as a dirt car, as the mechanical requirements and needs for running on dirt are much more strenuous than they are for hill climb racing.
Day One of qualifying had teams running the lower half of the mountain, which meant all tarmac. Team O'Neil entered two cars into the event: one driven by Dave Savage (Fiesta R2) and another driven by Tim. While Time drove the RS, Dave's drove a rally prepped Fiesta R2.
If you've never driven the Mt. Washington auto road, it's something that must be experienced in person to be appreciated. When there's two-way traffic on the road, anything above 20 miles an hour can feel like you're taking your life into your hands. There are sheer dropoffs and no guardrails along the route. During competition on that same road, speeds can approach in excess of 80 miles an hour!
Tim's qualifying first ascent of the mountain went well, leaving him feeling confident in the car, but needing to find more courage as he attacked the course. Teammate Dave Savage didn't fare as well. During qualifying, Dave's car found too much traction on the outside of a turn, causing his Fiesta to flip over ever so gracefully and wind up on its back, like a turtle, in a heavily spectated area. No worries; Dave pulled out a backup car and the team worked to ensure it was ready for the next day's competition – and it was.
On race day, the clouds parted and there could be no more perfect weather for the race. It's been known to be 90 degrees at the base and at the same time 40 degrees with no visibility at the 6,282-foot-high top of the mountain.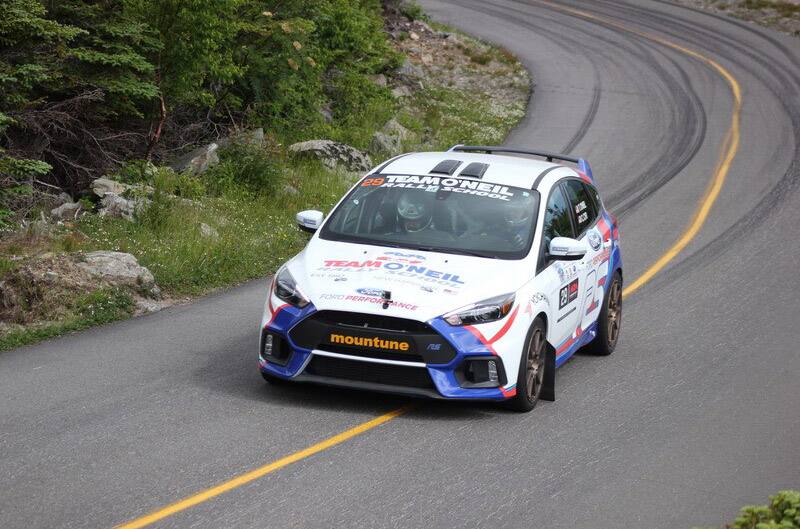 By the end of the first run, Tim was in third place looking for the courage needed to take 16 seconds off his time. In the end, Tim would place Second in Class and 19th overall with a time of 7:20, or faster than he has ever run it before!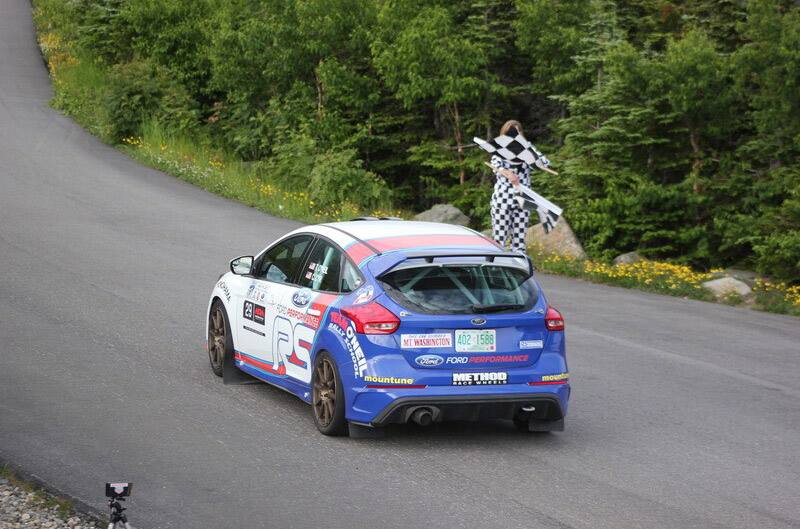 Team O'Neil will be entering the RS in the New England Forest Rally and RS Nation will once again be there to cheer them and their RS on as they continue to develop the car validate that it is indeed worthy of the RS badge.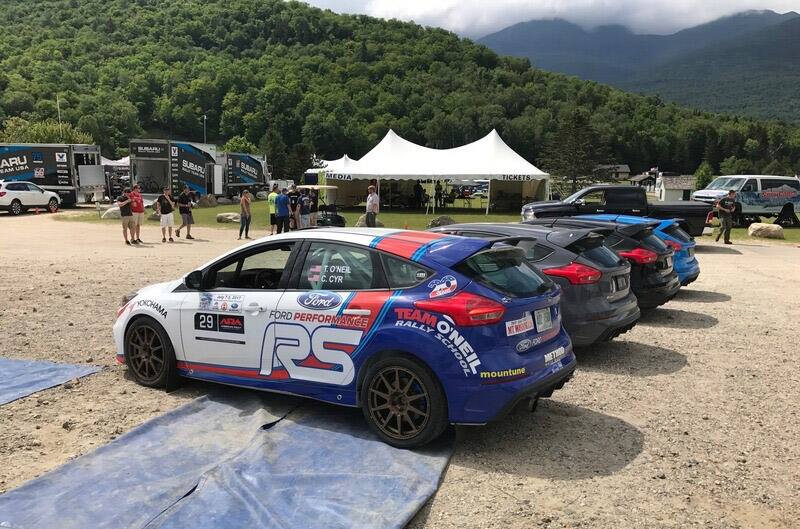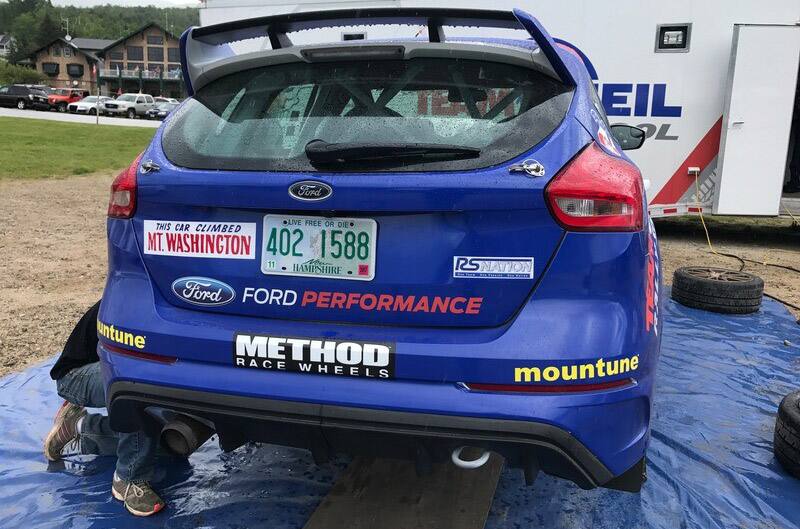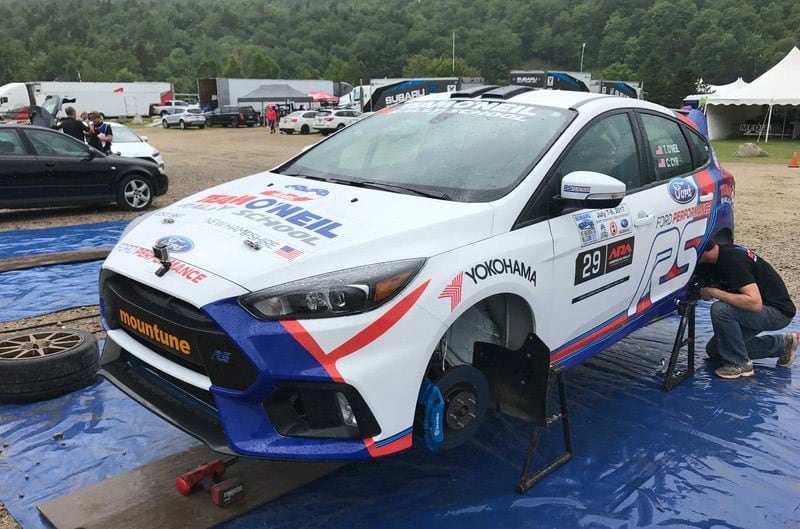 RS NATION PHOTOS / COURTESY ANDY CASSON