PARIS, FRANCE – When enthusiasts think of the great indoor European classic and collector car shows that take place during the "off-season," names such as England's NEC Classic Motor Show, the Techno Classica Essen in Germany, and Retromobile in Paris come instantly to mind. Those are just a few of the great indoor automotive festivals that take place across Europe during the winter months, when the seasons usually make outdoor shows and concours less feasible.

Make no mistake – these are grand, massive events held at giant convention halls. They offer lots of something for everyone, including: car club displays; dealer cars for sale; new product vendors; guest speakers; special programs and films; book sellers; even a swap meet. France's "Retromobile" is considered by many to be the Big Kahuna among this type of event, and has long been on our bucket list to attend. When other travel plans recently put us near Paris, it didn't take much convincing to get this show firmly etched into our calendar.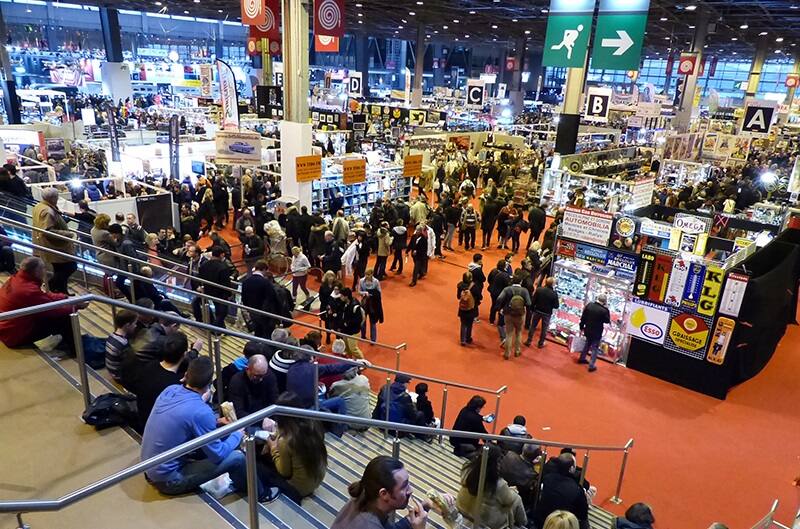 It's a little hard to get your head around this type of happening unless you've actually attended one, but just imagine about half of France's expansive EXPO PORTE DE VERSAILLES convention facility packed full of everything mentioned just above. Need a shop manual, starter or steering wheel for your old Bugatti? You'll find it here.
The numbers alone impress: More than 500 vehicles on display covering 195,000 square-feet of convention hall space – that's about five-and-a-half acres under one roof. There were nearly too many vendors to count, plus loads of car clubs, private collections and big manufacturer displays. "Retro" runs for a week each February (the 2017 version was the 42nd edition of this great show), and this year's event drew nearly 120,000 people during a mostly rainyish week. Besides so many of the usual suspects – we expected lots of Mercedes-Benzes, Porsches and other familiar European cars here – there seemed like a billion French brands and models that you've likely never seen and maybe never even heard of. But there also was a clear and obvious appreciation for American cars and brands – particularly Fords, and what some French charmingly pronounce as "Moosetongs!"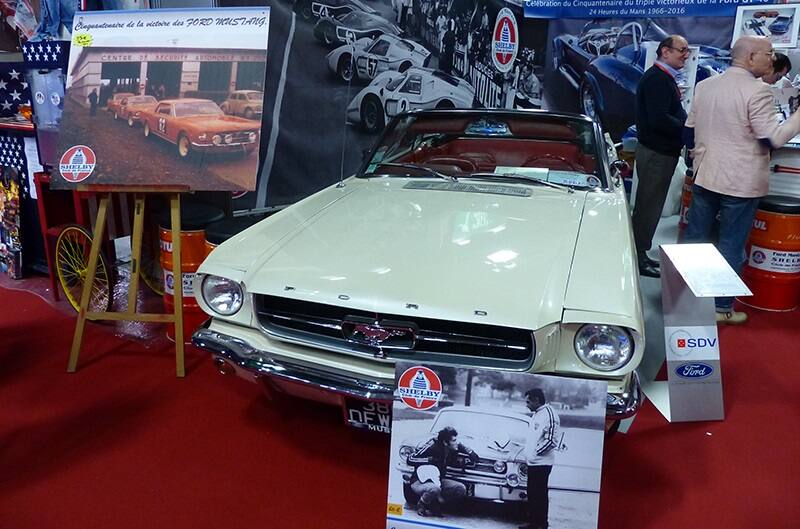 Didn't know there was a France-based Mustang club? Believe it, called Le Club des Passionnes de Ford Mustang. We also enjoyed the French American Classic Car Club, which had its booth set up like a giant burger stand with its members playing Rock 'n' Roll, and dancing up a storm. No matter your suspicion of any sort of anti-American attitude or sentiment in France, we didn't see it at Retromobile. These folks were here to make automotive statements, not political ones. There was also a European Shelby club there, with its booth drawing plenty of foot traffic with its Shelby wares for sale.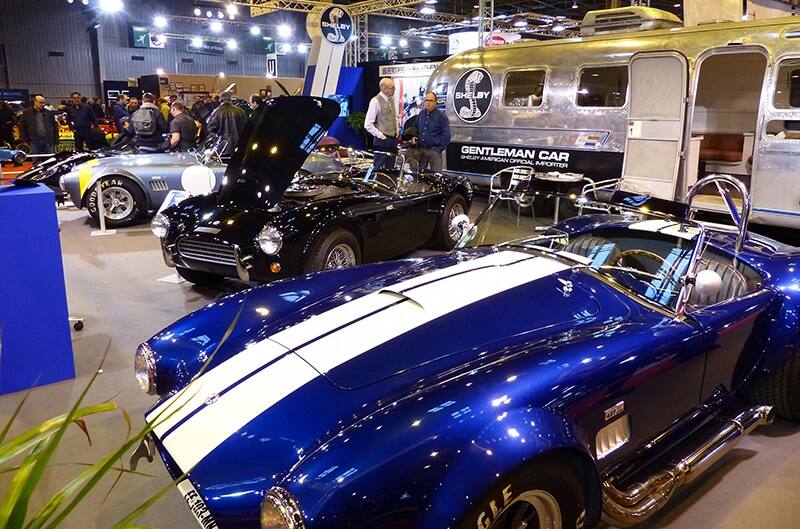 We also saw many great Fords, primarily but not exclusively Mustangs, filling these club booths as well as scattered about the hall. Cars, parts, accessories, T-shirts, you name it – there was plenty of it on hand wearing Ford and Mustang logos. We enjoyed seeing a full WRC-spec Ford RS200 (not a wannabe, but a real formerly raced RS200) being shown, along with a special gathering of WRC rally racers among all those crazy winged Audis, Lancias, and Abarths.
The influence of America's great racing actors – including Paul Newman and Steve McQueen, each with considerable Ford and Mustang connections – was clear and present around the Expo center. Ford's recent and historic success with the Ford GT racing at Le Mans was also celebrated here.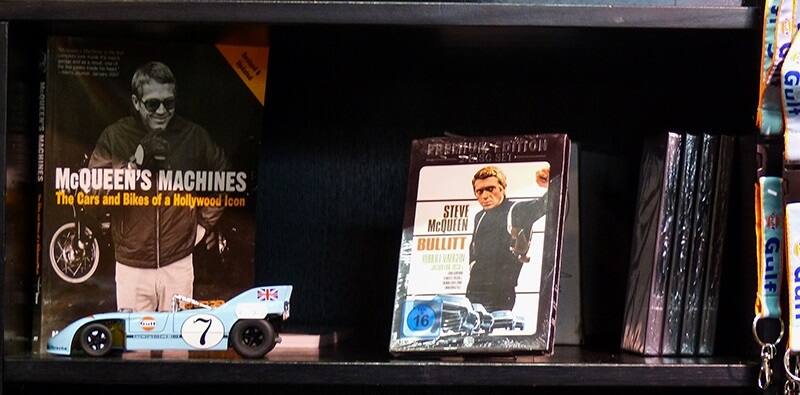 And trust me, despite you won't starve at this event. You can certainly get a hamburger or a hot dog there if you want, but the hot ticket is a fresh, crusty baguette roll with jambon et fromage (the French version of ham-and-cheese, which is far tastier than you can imagine). There's also a wide variety of other great foods and snacks on hand from a bevy of small independent vendors that beats the usual convention center junk food stands by miles. And oh, did I mention all the international beers you can handle, and wine for sale by the glass or bottle? Remember – this is Paris!

Retromobile turned out to be everything we expected and more, fully earning its rep as one of the world's greatest classic car events. Yes, there was something for everyone – and then some. It was heartwarming to see this event and country's considerable taste and passion for Ford, and American cars and culture in general. If your Blue Oval travel agenda takes you near Paris next winter, put Retromobile (www.retromobile.com) on your "To Do" list – it takes two days to credibly see it; you don't need the entire week but you can't do it in a day. Trust us, it'll be worth the trip . . . and your time. .

FORD PERFORMANCE PHOTOS COURTESY MATT STONE / INSPIRED COMMUNICATIONS