One of the most obscure Mustang special editions of the 1960s is the "Limited Edition 600." With a production run of just 503 units, the car isn't extremely rare. However, a "600" is a real curiosity today, even among Mustang experts.

What does the "600" stand for? Since most of these Mustangs came with economy six-cylinder engines, some enthusiasts say the car was engineered to get 30 MPG, and with a fuel tank capacity of 20 gallons, they yielded 600 miles of driving range.

Although the math adds up, the known facts do not. Don Hughmanick owns this "600" restored to original condition, and has been gathering information on this special edition Mustang now for close to 30 years.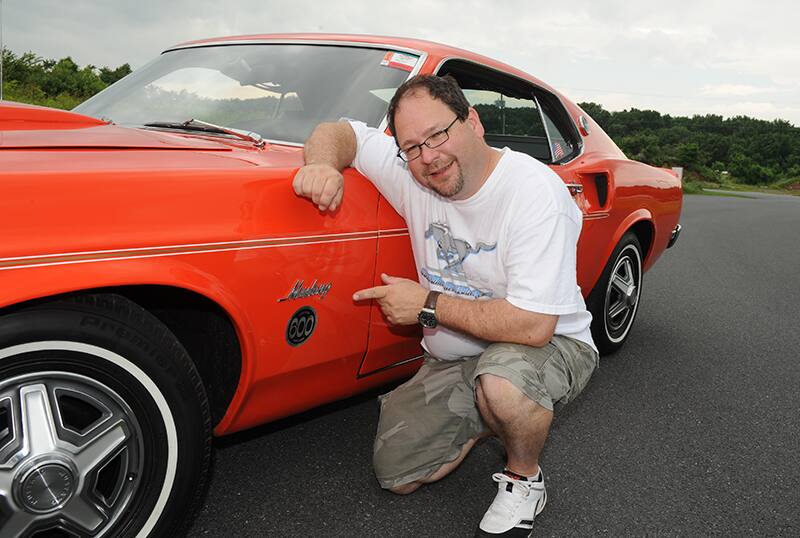 According to Don's research, the Philadelphia sales district that developed and promoted this special edition (part of a nationwide Ford "sales stampede") had set a goal to sell 600 units. Don believes the "600" stands for their sales goal.

They fell short of their goal. Maybe a performance theme would have stirred more interest. Nevertheless, the "600" special edition is a collectible car today with a specific set of features. Maybe the coolest of these features was the set of colors available. There were two – and only two: either "Flower Power Red" or "Groovy Green."

"Flower Power" was a phrase first used in the late 1960s to refer to passive resistance. Maybe this name explains the six-cylinder under the hood and better fuel economy. "Groovy" is a slang term picked up and adopted during the 1960s (but originating in the 1920s) by what is called the hippie generation. Apparently, with these two colors the Philadelphia sales district was trying to cater to young people that were not performance-minded car enthusiasts.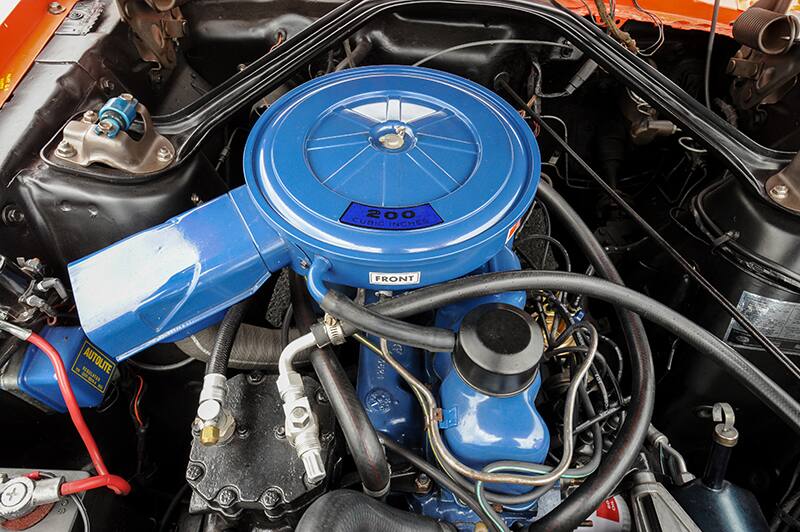 The 200-cubic-inch six-cylinder was the standard engine. Optional engines were the 250 six and the 302 two-barrel V8. Hughmanick has also discovered that Ford built one Mach 1 with a 351 two-barrel in the "600" series.
There were two body styles, the Sportsroof and Hardtop. For unknown reasons, they did not offer a convertible in the "600."

Despite the counter-culture attitude of this special edition, each "600" did come with a hood scoop, which added a performance look, but no Ram Air function. Other features in the package were a unique side stripe, full wheel covers, white-wall tires, a chrome remote side mirror, AM radio, and specially made fender emblems displaying the "600" circled by a rope.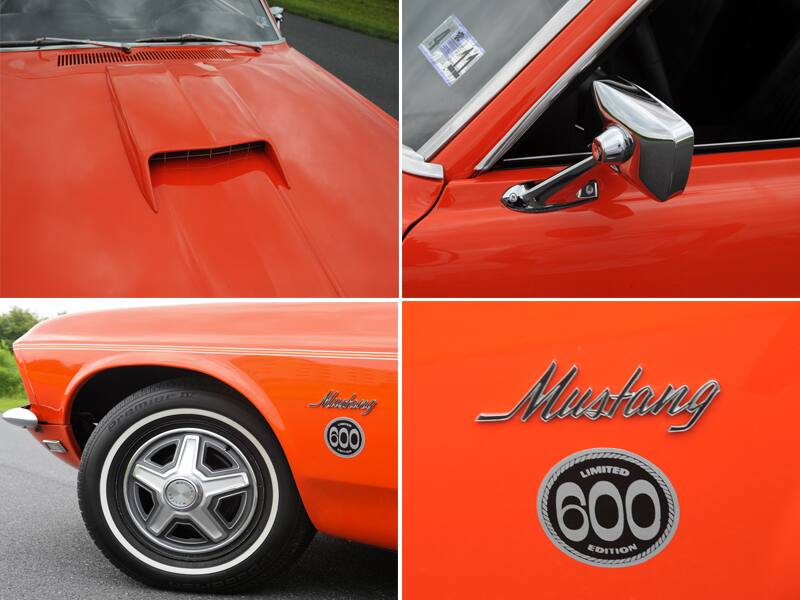 Apparently, Philadelphia went with a western theme to introduce and promote the "600." In the spring of 1969, the Philadelphia sales district organized a special "Drive-Away" promotion. Bob Morgan of Morgan Ford in Medford, New Jersey, was in charge of putting the Drive-Away event together for Ford. Morgan's dealership prepped and delivered close to 200 of these special edition "600" Mustangs to the "Flying W Airport & Dude Ranch," also in Medford.
Jack Mandell, the Philadelphia district sales manager, arrived in a helicopter and, dressed in western clothes, galloped a horse across the grounds and past the participants. Dealers enjoyed the food and festivities and, at their leisure, drove their "showroom traffic generators" back to the dealerships.

One of those dealers, Francis Ford in Harrisburg, Pennsylvania, sold Don's car along with five other 600's. Don's car was part of the Drive-Away program and was produced in the first batch of 600's built at Ford's Metuchen assembly plant in New Jersey.
NOTE: Don is interested to meet with other Limited Edition 600 owners, or anyone with more information on these limited edition cars, especially if they know the whereabouts of the Mach 1. His email is hughmanick1@verizon.net and his website is http://www.limited600mustang.net/.
Here's How to Identify a 'Limited Edition 600' Series Mustang:
DSO of 162783 through 162788
Blank color code on trim tag
Groovy Green or Flower Power Red paint
Hardtop or fastback - no convertibles
(Some hardtops had black vinyl roofs)
Only one Mach 1 "600" was built – whereabouts unknown
FORD PERFORMANCE PHOTOS / COURTESY JERRY HEASLEY