For many automotive buffs, unearthing a prized car or truck that has been left to rust is an opportunity to put their restoration skills to use and just get an old vehicle rolling on four tires again.
But when Gatlin Keehner and his dad Justin found a 1947 Ford truck hidden in a barn, their thoughts soon turned to racing.
"We found it in a barn and bought it for $700," said Gatlin Keehner, who is studying at North East Iowa Community College to be an industrial electrician. "My dad has more than 20 years of racing under his belt, and I started racing when I was 12. I have always wanted to race professionally. It's been a dream of mine for a long time."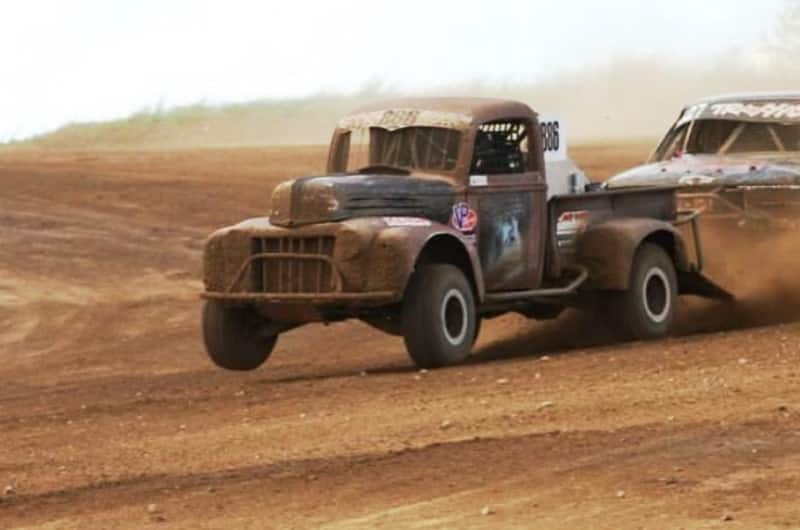 Justin Keehner started his racing career in Montana in the Bump-N-Run series and raced in The Off-Road Championships (TORC) all over the Midwest. He has crewed for teams in the Baja 1000 and finally set up a race shop of his own when he bought the family farm in Monona, Iowa.
TORC welcomed the Keehners' 1947 Ford truck into the Super Stock Truck class. Gatlin was to be the driver while his dad served as spotter.
Few, if any, racing circuits cater to 70-year-old pickup trucks, and the TORC series had no idea how to do a technical inspection of a 1947 truck. So the Keehners put the Ford truck on an F-150 chassis from the 21st Century and dropped in a Ford 351 Windsor motor. TORC requires the powerplant match the type of truck.
"The series mandates flat-top pistons, and we run Roush 180 heads," said Keehner. "We have to run a two-barrel with a restrictor plate. The class is really good competition with about 17 trucks every race.
"The third race out with the truck, we won and got an award from the series for Best Win. The thing about our truck is that it sticks out. It's the only truck around with this body style."
Three Fox 2.0 shocks per wheel keep Keehner steady, and a partnership with Cooper Tires this year helped keep the '47 truck rolling. The next step for the Keehners is a move up to Pro-Lite, where they hope to field another old-style body type.
"We'd be the first team to do that," Gatlin Keehner said. "That would be a real television attention hog!"