Just because footballs are flying every weekend this time of year doesn't mean the car show and enthusiast world is taking a back seat to sports. There are still plenty of things for you to see, do and know about if cars are your "stars."
With so many Mustang Club of America regional affiliates hosting car their longstanding annual shows in the coming weeks, it's best if you simply scroll through all of your choices in the MCA's website HERE. One that caught our eye was the First Annual Northern Colorado Stangtoberfest being presented by the Mustang Car Club of Colorado on Saturday, September 28. For one thing, it's being held at The Biergarten at Anheuser-Busch in Fort Collins, Colorado, where food and drink will be available; for another, proceeds from the event will benefit Fort Collins Habitat for Humanity. Click on the link above for the details.
Speaking of charity shows, you can't do much better than attending the annual "Fall Cruise For A Cause," event up in The Wisconsin Dells from October 3-6, 2019. There you can join fellow Ford enthusiasts stampeding into The Dells from across the country for a weekend of golf, cruises, track time, a banquet, raffle and a great car & truck show – all to benefit breast cancer research. Make sure to get all the info by visiting https://www.cruise4acause.org/
If your only time to get away to play is this weekend, come find us at the Music City Mustang Club's "Mustang and All Ford Show," held at the West Wilson Middle School in Mt. Juliet, Tennessee, just outside of Nashville. It's the club's 40th Anniversary show, so stop by the Ford Performance Meet & Greet tent display on Saturday, September 21st, and receive a FREE full-color Shelby GT350 poster just for saying HI. Should your travels take you out west, that same day you'll find that the Sacramento Area Mustang Club is putting on its 23rd Annual "Mustangs and Fords at The Marriott" show at (as you might expect) the Sacramento Marriott Hotel in Rancho Cordova, California. And down in Louisiana on Saturday, the Red River Classic Mustang Club is hosting its "26th Annual Roundup" for all Mustangs and Ford-powered vehicles at Wray Ford in Bossier City, Louisiana.
Up in the Northwest you'll find a two-day "Ponies in the Park" event, put on by Mustangs West. Event hours for the show at Huntamer Park in Lacey, Washington, are Saturday 11 a.m.-3 p.m. and Sunday the 22nd from 9 a.m. – 4 p.m. Also on Sunday, the Central Missouri Mustang and Ford Club is presenting their "36th Annual All Ford Car Show" at Capitol Mall in Jefferson City, MO. And down south, the Central Arkansas Mustangers is hosting its "38th Annual Regional MCA Show" on September 22, Crain Ford of Little Rock.
Millennial Mustang Registry President Needs your Vote!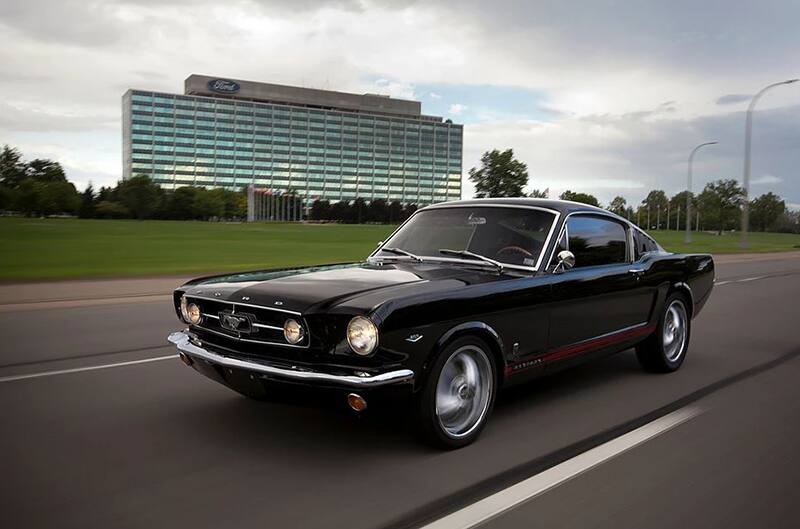 We often talk about how we wish we could get young people excited about our hobby – but actually doing something about it is a bit more difficult. Well, here's your chance to help out a young classic Mustang owner. Bradley Belcher, who've we've highlighted on Ford Performance.com several times before, has his stunning 1965 Mustang Fastback entered in this year's SEMA Young Guns Builder competition, where the young builder with the most votes will receive the final invitation to compete in the 2019 SEMA Battle of the Builders in Las Vegas. Click on the link above to read the story of how as a young teen, Bradley spent years working on the build of his own dream car – an original Mustang. Then read about how his love for this famed Ford inspired him to become the founder and president of the Millennial Mustang Registry. If that's not enough to inspire you to vote for Bradley and his 1965 Mustang Fastback, consider this: This car won Best In Show at the annual 1,000-car Mustang Memories show held at Ford World Headquarters last year. And who did the Mustang Club of SouthEastern Michigan (MOCSEM) choose to make this "Best In Show" selection? None other than retired Ford designer Gale Halderman! We figure if the original stylist behind the original Ford Mustang voted for Bradley's car – perhaps you should, too. Get online and go to SEMA's Young Guns Builder VOTING PAGE and cast your vote for Bradley Belcher's 1965 Mustang Fastback. We think both this young Mustang club founder, and the Mustang itself, deserve the recognition!

Get Your Mustang's Airbag Recall Completed!

The Takata airbag recalls are the largest and most complex recalls in U.S. automotive history. The recalls currently affect 19 automotive manufacturers and roughly 37 million vehicles. Among these affected vehicles are 2005-2014 model year Mustang vehicles.
In 2014, the National Highway Traffic Safety Administration (NHTSA) and Takata Corporation determined that a defect related to motor vehicle safety may arise in some non-desiccated, ammonium nitrate airbag inflators due to propellant degradation occurring after prolonged exposure to high absolute humidity, high temperatures, and high temperature cycling. This degradation can cause the propellant to burn too quickly, creating high pressure inside the inflator, and in extreme cases causing the inflator to rupture in the event of a crash necessitating airbag deployment. A ruptured inflator can send inflator parts toward vehicle occupants resulting in serious injury or death. Additional information regarding Takata recalls can be found at www.nhtsa.gov and www.safercar.gov.
Parts are readily available to repair currently recalled Mustang vehicles. Ford sent out weekly mailings last October and November to all Mustang owners whose vehicle currently has an open Takata airbag recall. It is important that you determine if your vehicle is affected and, if so, have it repaired FREE by a Ford or Lincoln Dealer, especially before it goes into storage for the winter.
In some cases, only the driver's or passenger's side may be affected. In other cases, both the driver's side and passenger's side need to be repaired. The passenger side airbag cover is not replaced during the repair, so any signatures or other insignia on your dash will remain.
This situation requires immediate attention and is not to be taken lightly. You can input your VIN at www.FordAirbagInfo.com to see if your vehicle is affected by the airbag recall and locate a dealership to you schedule your repair. If you need assistance scheduling an appointment, or your dealership indicates that they are not able to obtain parts to repair your vehicle, please contact our Ford Customer Care Team at 1-866-436-7332.
Replacement 2001 Mustang Bullitt ID Labels Now Available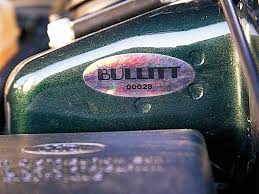 With Bullitt making Mustang headlines these days, did you know that the Ford Performance Info Center has recently begun handling replacement requests for the 2001 Mustang Bullitt shock tower holographic I.D. labels? The Info Center has acquired all remaining inventory of the labels and once they are gone, they are gone for good, so if you need a replacement for a damaged or missing factory label, the time to order yours is now! The Ford Performance Info Center will mail you a new label for your 2001 Bullitt, upon receipt of the following information (via email to FWRNTY@Ford.com):
Full VIN of the vehicle
Picture of the damaged / missing I.D Label
A contact at your local Ford dealership (Service Advisor is usually the best)
Please include the dealership's shipping information
Note: Your Ford dealership MUST perform the removal / installation of this official Ford factory replacement label. These original labels are the only remaining inventory, which were made back in 2001 when the first Mustang Bullitt models were being built. Contacting the Ford Performance Info Center is the ONLY way to get your factory replacement label. This program is offered free of charge, and is being done as a courtesy to all 2001 Mustang Bullitt owners.
If you have any questions, feel free to contact the Ford Performance Info Center at 800-367-3788, option 1, or via email: FWRNTY@Ford.com
Here's How Easy it is to Have Your Car Featured in our Ford Fan Spotlight
For the past decade, one of the most popular features on FordPerformance.com and in our Fast News e-newsletter continues to be "Ford Fan Spotlight," where readers can send in their own reasons why they're fans of Ford Motor Company. You know who they are: Ford "superfans;" grassroots Ford racers; unique Ford vehicle owners; loyal Ford enthusiasts; notable Ford club people; special Ford families; and/or any avid supporter of Ford, Ford vehicles, Ford motorsports or Ford Performance who deserves a little bit of special recognition.

All you need to do to get you, your car or candidate considered is to send in a brief description (200-500 words or less) and a few photos (in .jpeg format, preferably 1 mb) of a person (full name and hometown, please) and vehicle that you think Ford Performance should feature (and why) in the "Ford Fan Spotlight" for an upcoming installment of Fast News and posting on FordPerformance.com. Then email it to: ClubHub@Ford.com. Should you wish to send a video, you simply need to post it on www.YouTube.com (preferably 1-2 minutes long) and send in the link, along with a brief description, to that same ClubHub@Ford.com email address. We'll choose one submission each week. We hope to see YOU and your Ford in our Spotlight soon!
In the meantime, make sure you get out there and find and attend a Ford club meeting this summer, join a Ford club or enthusiast group and discover the fun and all the friendly people involved in the world of Ford Performance. (It's EASY to find a great Ford club in your area here: https://registry.fordperformanceclubconnect.com/map?type=club) We're sure that being connected with each other and with Ford will make your ownership experience even more enjoyable!

No matter what you decide you'd like to do with your free time, the great thing about owning a performance Ford is that – unlike with buying one of those "appliances" from the other automakers – when you buy a Ford, you buy into an entire enthusiast world! That's because Ford cars and trucks have the kind of personality and style that forges a personal connection with their owners, who in turn celebrate ownership each year at hundreds of enthusiast events all over the country.

Stay tuned to our "What's Happening" section under the "Enthusiasts" tab of FordPerformance.com to catch the latest show news. We'll also provide the best online coverage from some of the top-notch venues sponsored by various Ford enthusiast clubs with our "Quick Look" photo galleries, or via the special features posted in our Enthusiasts Newsroom. There you'll get the inside stories on Ford people, events and places as well as unique Ford club content that you can't find anywhere else on the Web. We do it because, just like you, we're driving Ford passion!