DEARBORN, Mi. – Any enthusiast who has ever attended the annual Woodward Dream Cruise just outside Detroit knows that car celebrations happen all across Southeastern Michigan for the entire week leading up to the massive cruise on that third Saturday in August. Ford fans will tell you that it's best to check with local club members to get info on the myriad of pre-weekend mini-shows, cruise-ins and car gatherings that take place in the region to help get you warmed up for Woodward. And for Mustang fans, there's the big Mustang Memories All-Ford Show in Dearborn held the Sunday after the Dream Cruise and hosted by the Mustang Owners Club of SouthEastern Michigan (MOCSEM), which is always worth staying in town for an extra day. So when an all-new "Mustang Homecoming" event was scheduled for the Thursday before Woodward at Dearborn's own Automotive Hall of Fame, you might guess who event organizers called for help getting the word out for their inaugural event. Yes –MOCSEM, and the Club Connect program managed by Ford Performance.
With show details not fully nailed down until just a week or so before, the challenge here wasn't so much raising awareness in the Mustang owner community that there was to be a new event at the Automotive Hall of Fame (AHoF), but it was more how MOCSEM and Ford Performance Club Connect could get Mustang people who were already committed to other events that day to show up at the AHoF to give this new "Homecoming" cruise-in a try instead. Clearly, there had to be a bigger draw than just a Show-N-Shine at the Hall's museum, so MOCSEM and Ford Performance came up with an idea.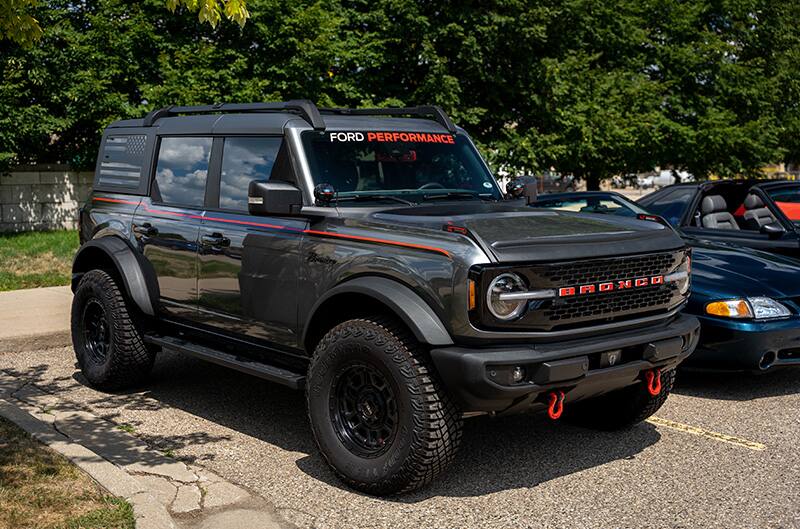 They decided to invite a half-dozen or so "Mustang Heroes" – retired Ford engineers and designers who worked on the Mustang over the years – to serve as judges for the Cruise-In and then head inside the Hall of Fame lobby for a free Meet & Greet and Autograph Session for all attendees. After working their contact lists, Ford Performance and MOCSEM president Mike Rey had secured no less than seven "Mustang Heroes" to become the main attraction at inaugural Mustang Homecoming at the Automotive Hall of Fame on Thursday August 18. The hall provided commemorative certificates for all in attendance plus free posters that could be autographed as well. Featured were second- and third-gen Mustang (and 96 Taurus) interior designer Ara Ekizian; fourth-gen (SN95) Mustang exterior designer Bud Magaldi; second-gen Mustang (and Ford Probe) exterior designer Howard "Buck" Mook; SVT and Shelby GT500 engineer Nick Terzes; SN95, S197 and S550 Mustang vehicle engineering manager Tom Barnes; SN95 and S197 Mustang chief engineer Art Hyde; and fourth-gen (SN95) interior designer Emeline King. Ms. King – Ford's first black female car designer – also conducted a book signing for her new large-format softcover, "What Do You Mean A Black Girl Can't Design Cars? Emeline King, She Did It!" (See: www.emelineking.com).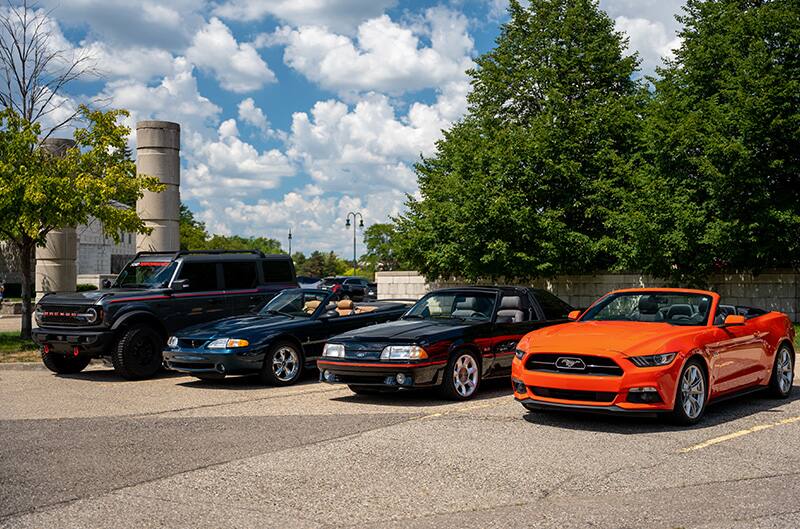 Nearly 100 Mustangs of all vintages – supported by a large group from the Roush Road Crew – filled the Hall of Fame's front parking lot for the Show-N-Shine while Ford Performance staged Mustang Hero Card giveaways from their Club Connect display tent. The Meet & Greet inside lasted nearly two hours, and all agreed that it was this chance to mingle with Mustang designers and engineers that made the Homecoming so memorable. The Automotive Hall of Fame's vice president, Kathleen Donald, who is tasked with operations & new programs at the museum, was pleased with both the turnout and the format for this first homecoming event, and expressed interest in hosting a "Mustang Homecoming II" at the AHoF next summer.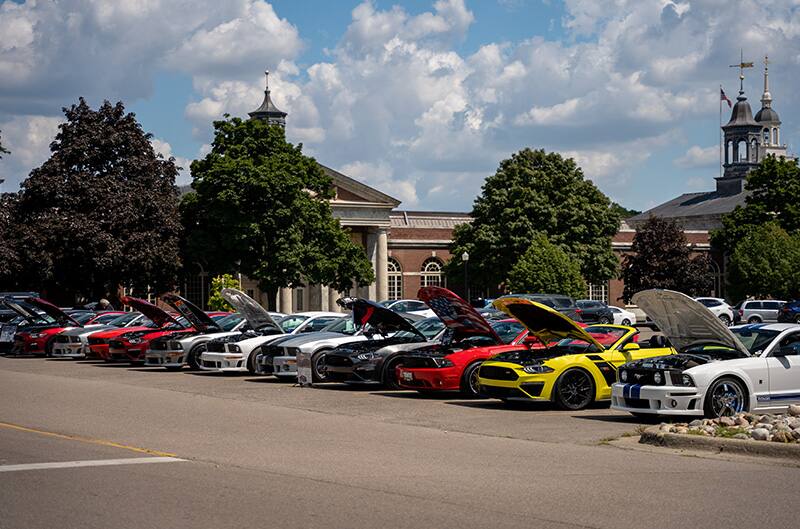 If so, you might want to add it to your Woodward week list of things to attend because you never know what "Mustang Hero" you may get the chance to meet there.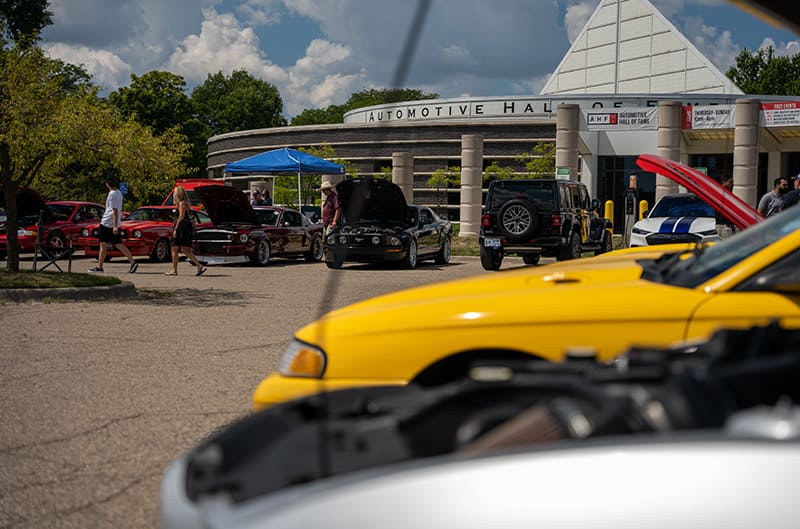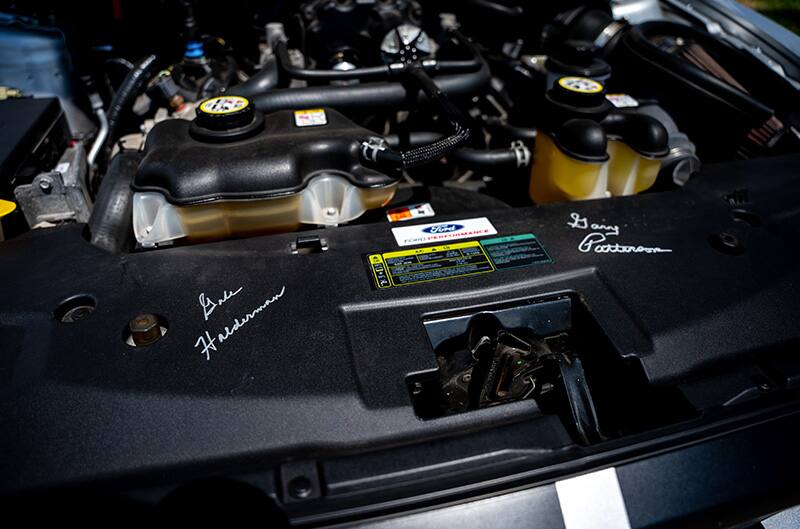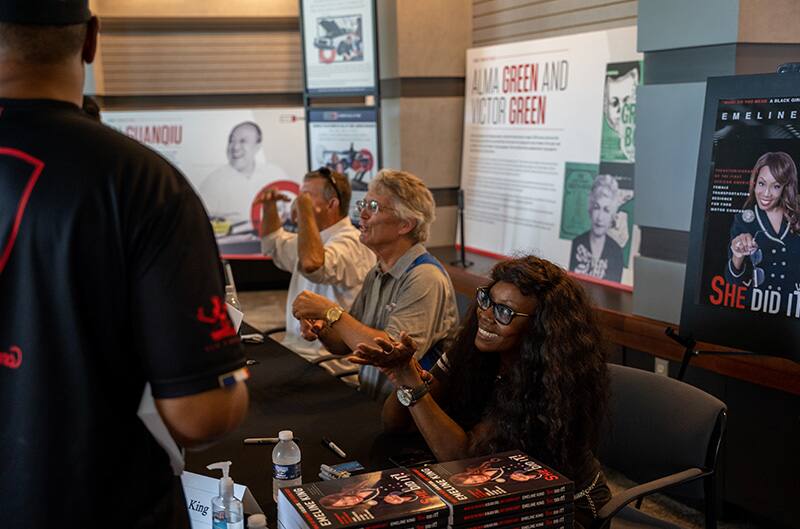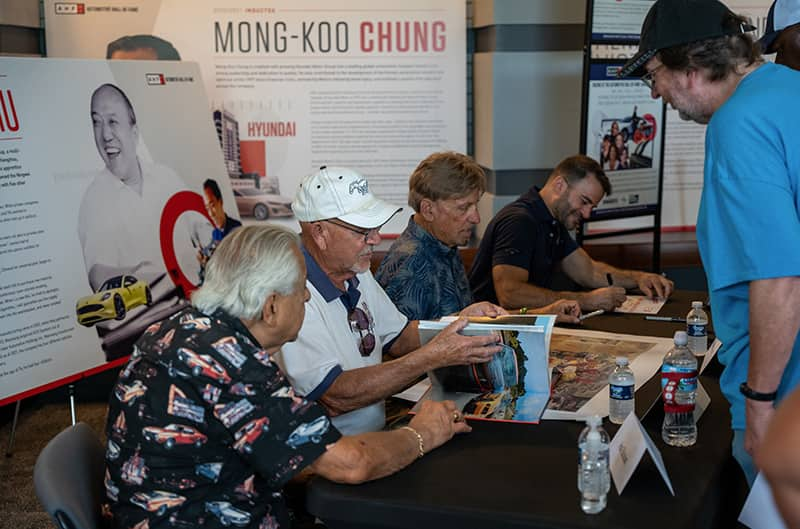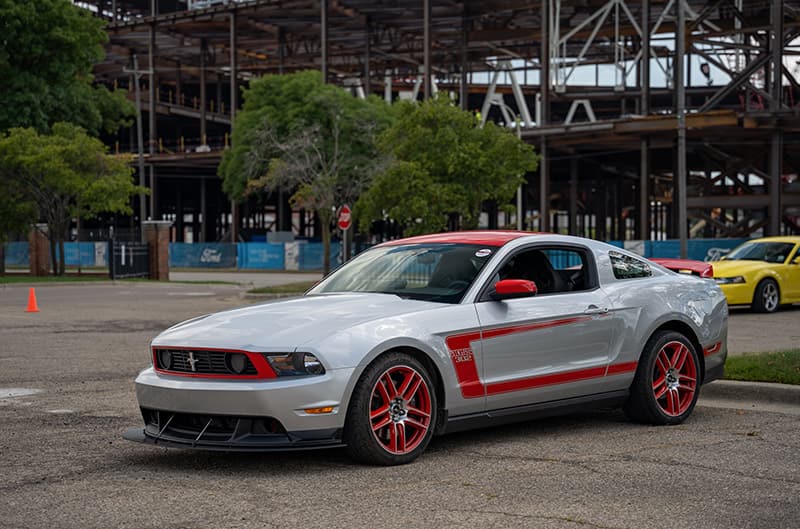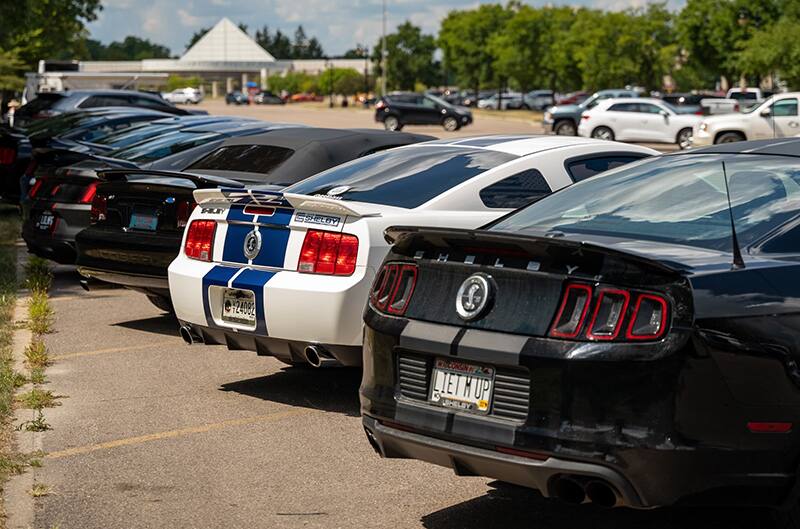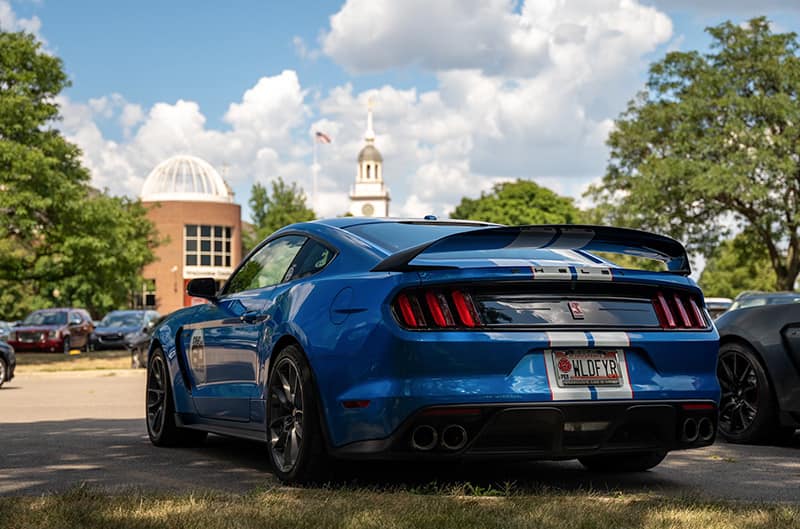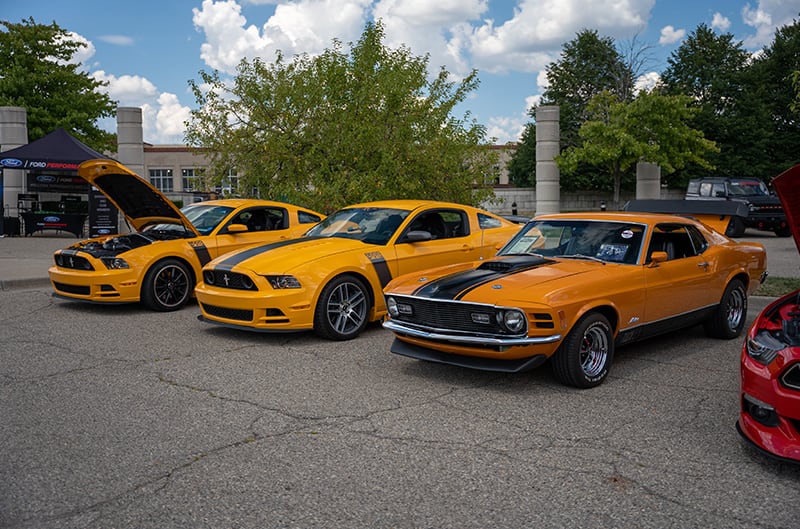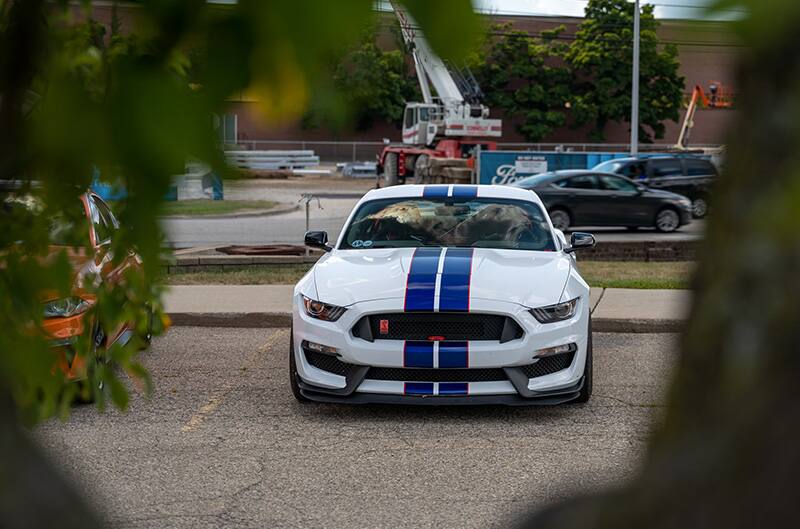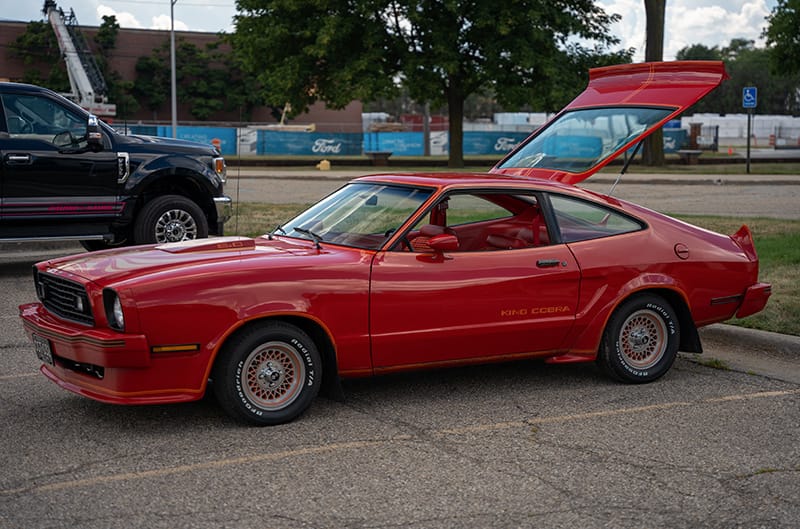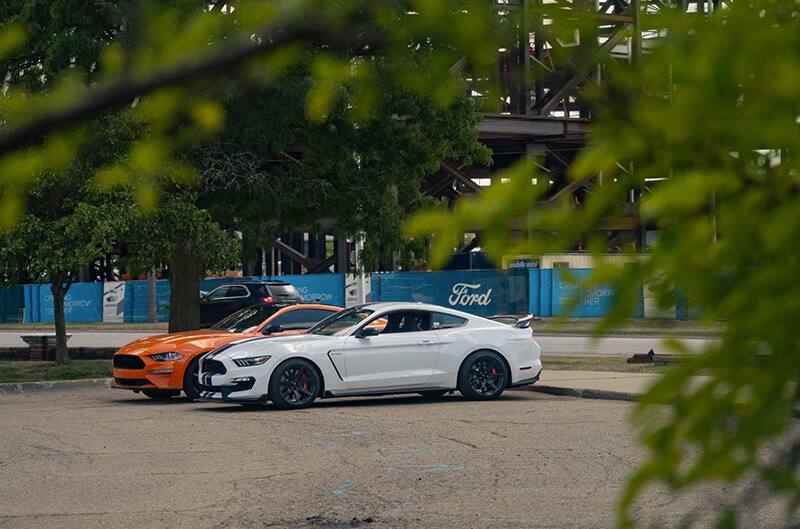 FORD PERFORMANCE PHOTOS / COURTESY JOE DELADVITCH