TIPP CITY, Ohio – Ford enthusiast club members well-know that while the big shows and mega car collections get the most headlines, sometimes it's those little, off-the-beaten-path places that bring the most joy for active Ford day-cruisers. To that end, one of our favorite discoveries in the past decade has been the Gale Halderman Museum barn just outside of Dayton, Ohio.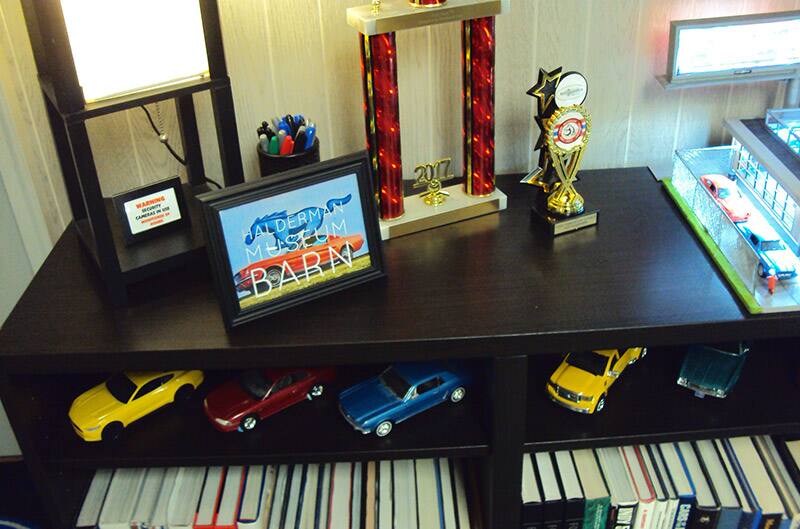 Any Mustang fan should know that Gale Halderman was the man behind the original sketch that made the world fall in love with Ford's famed Pony Car. Halderman worked with Joe Oros, who led the team tasked with designing an all-new car under the leadership of Lee Iacocca, Hal Sperlich and Donald Frey that would eventually become the Ford Mustang. Gale is not only credited with penning the car's iconic shape, but also in contributing to the final clay model and the first prototype. After a storied, 40-year career at Ford which included work on other Mustangs and Fords, as well as pickups, Mercurys and Lincolns, Halderman retired to his family's homestead in Tipp City, Ohio. With the help of his daughter, Karen (Halderman) Koenig and her own daughter Lauren, Gale decided to turn the family's barn into his own Mustang "museum" man cave, this after becoming increasingly involved in the Mustang enthusiast community.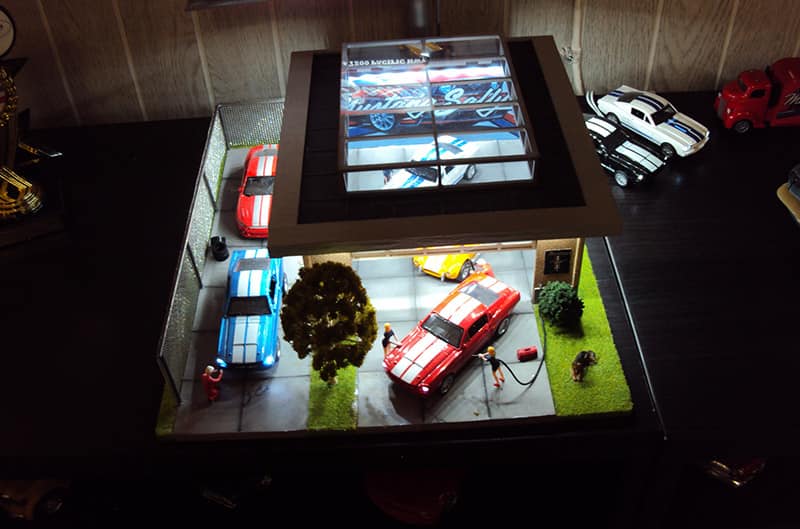 The modest and tidy eight-car Museum barn is filled with hundreds of items covering Gale's remarkable life at Ford and all sorts of Mustang memorabilia, enhanced by a few first-gen Mustangs in the Halderman family's show fleet, which (naturally) includes a hardtop, a convertible and a fastback. There's also a Ford Model T, a Model A and a "retro-Bird" Ford Thunderbird, as well as Karen's own S550 Mustang GT and a visiting second-gen Mustang II Cobra II. Although Halderman passed away on April 29, 2020, daughter Karen has kept the museum open for private group tours. While Halderman's own cars help bring Gale's man cave to life, it's the expansive collection of die-cast and toy cars that Karen has assembled that seems to draw the most attention from fans both young and old. So we thought it'd be cool if we offered you an insider's look at some of the great scale-model toy Fords on display there.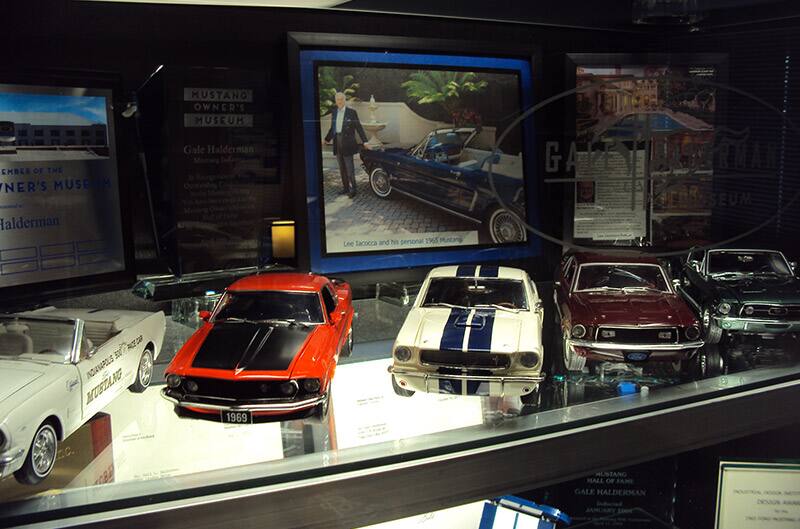 On a recent trip down to the museum in Ohio, we asked Karen if she'd open up the barn and allow us to photograph her many displays of die-cast Mustangs and classic Fords. Just keep in mind that what you see here may not be on display during your own visit to the museum. That's because – just like many of us – Karen is always finding new additions to her collection and keeps changing her displays to keep you coming back. Enjoy!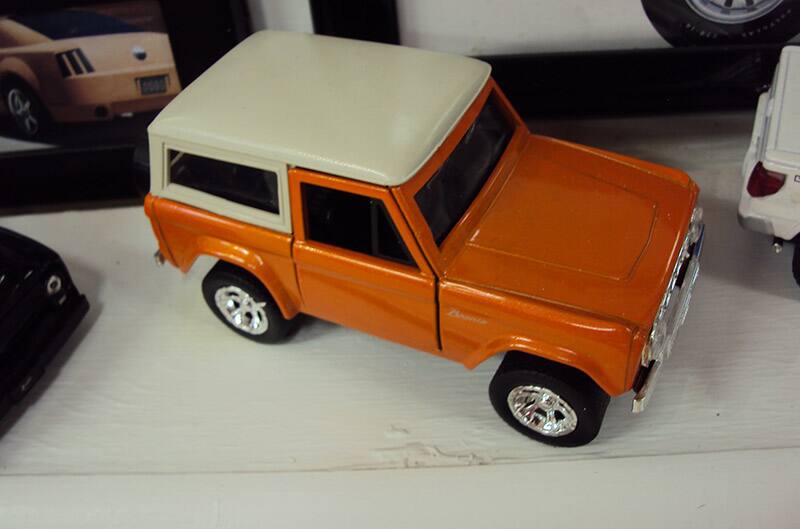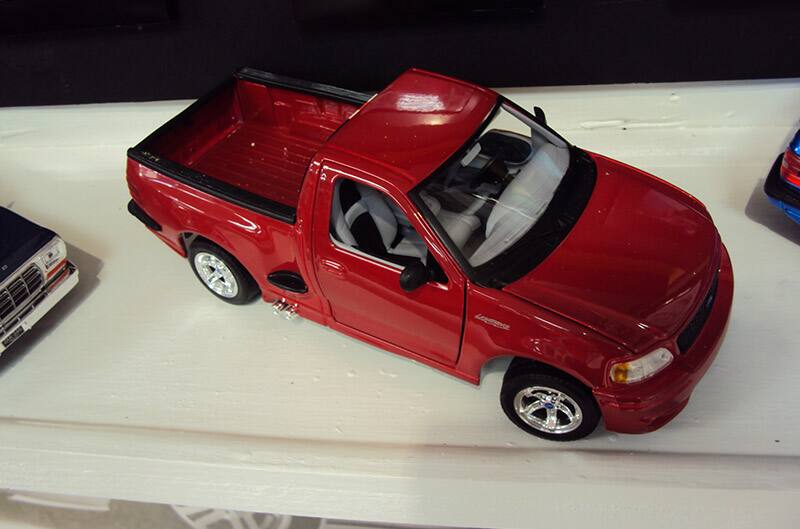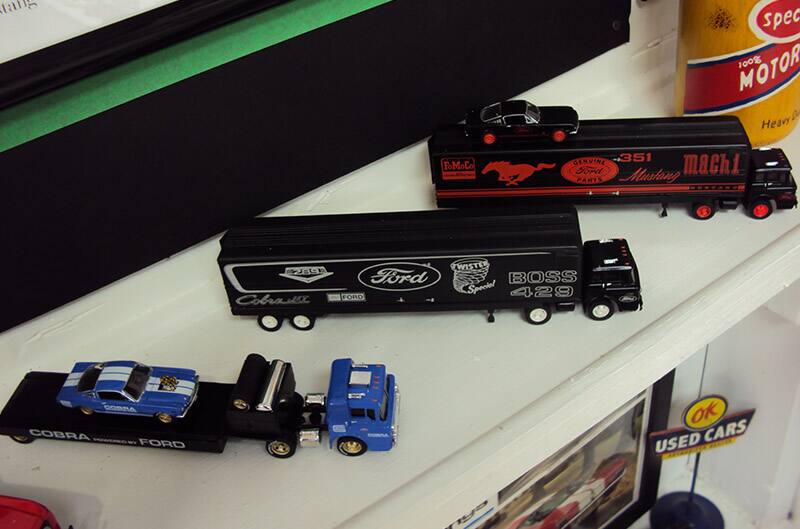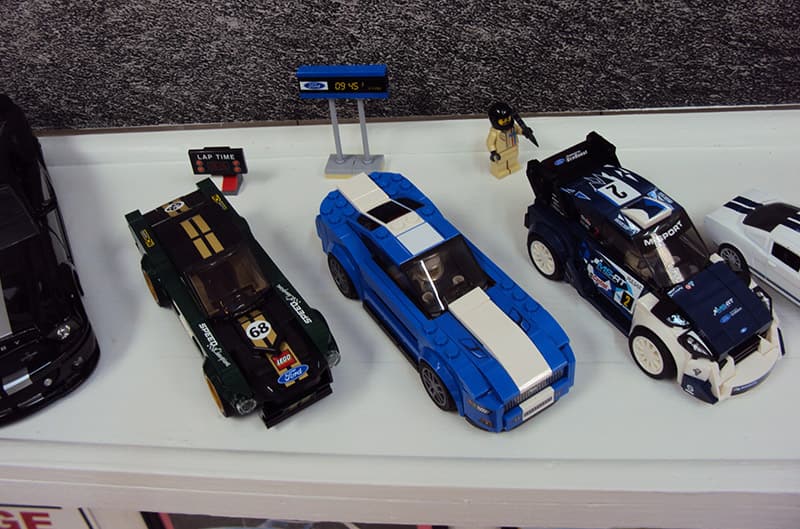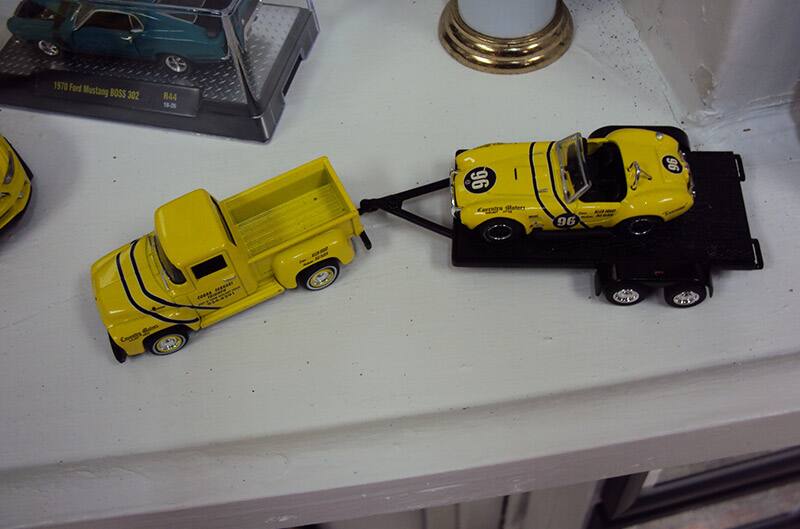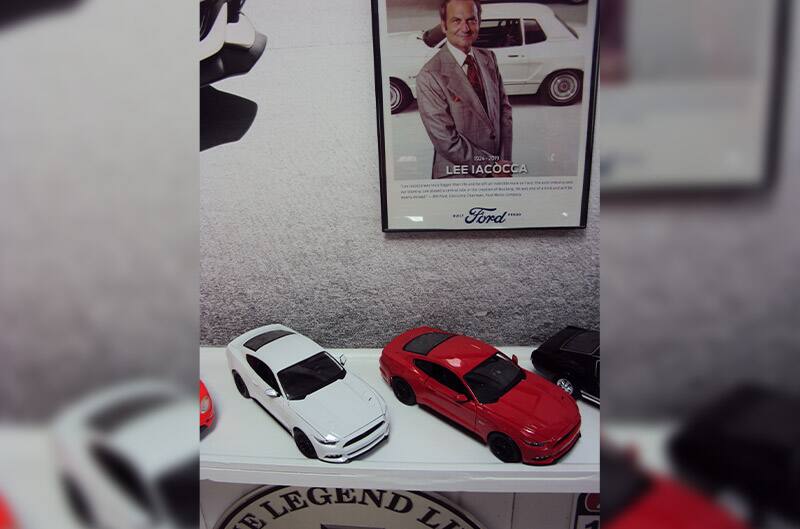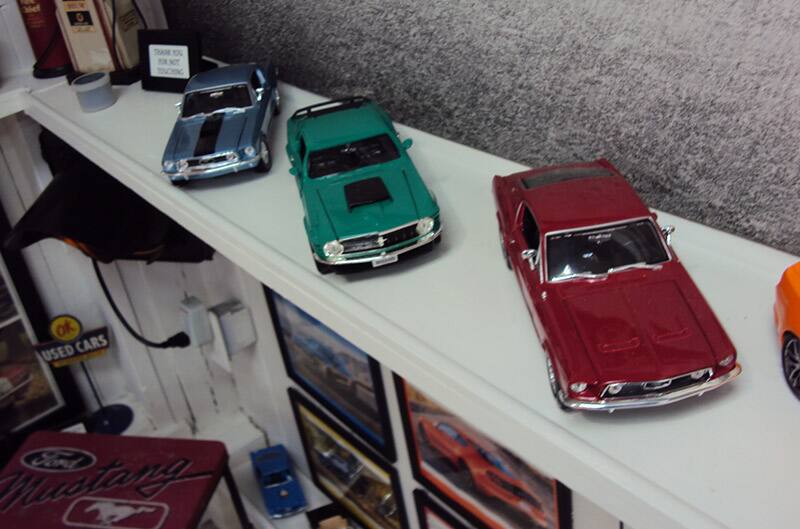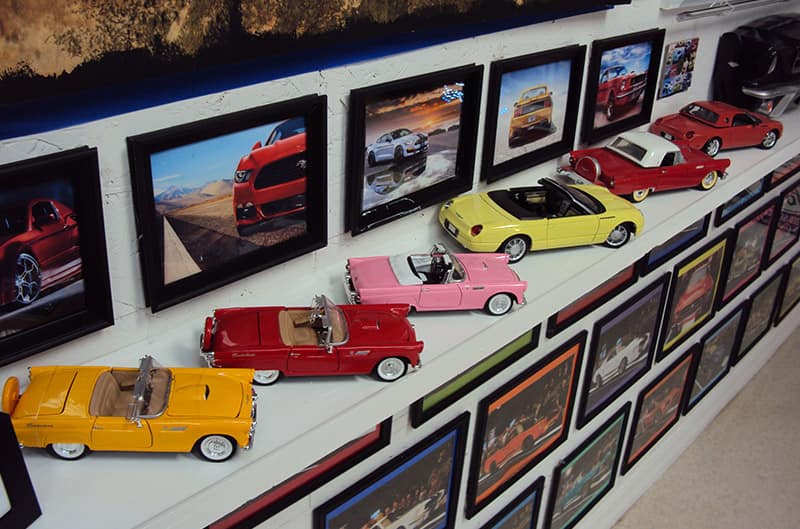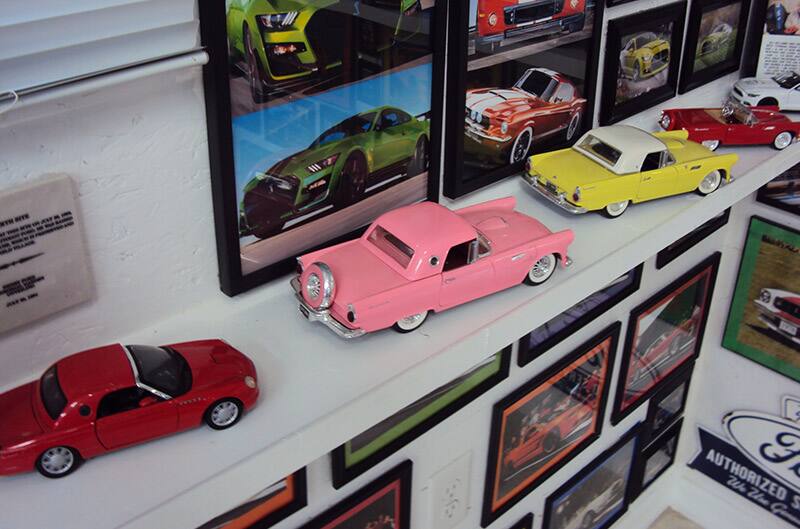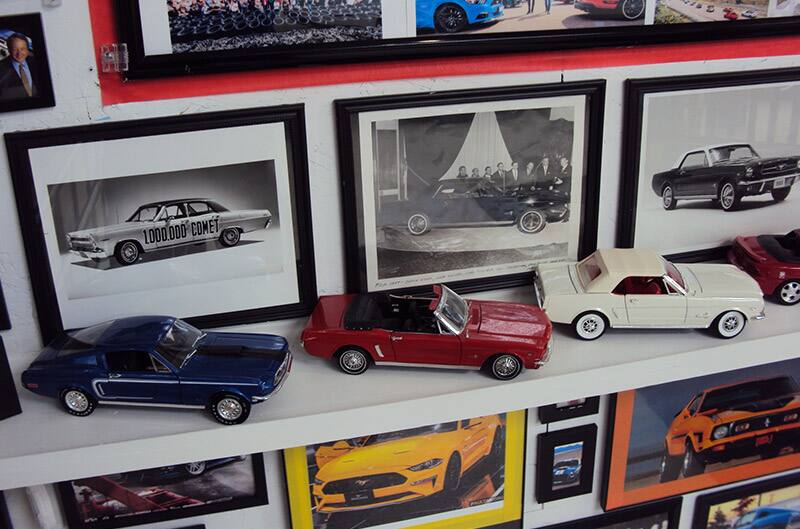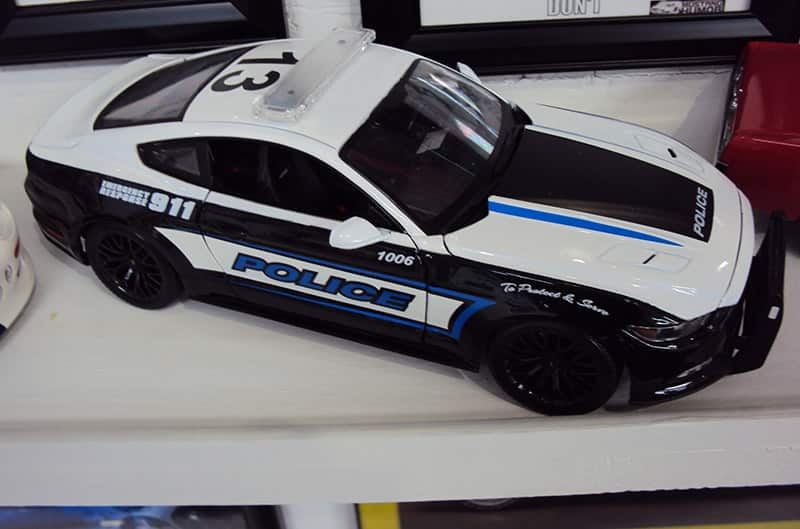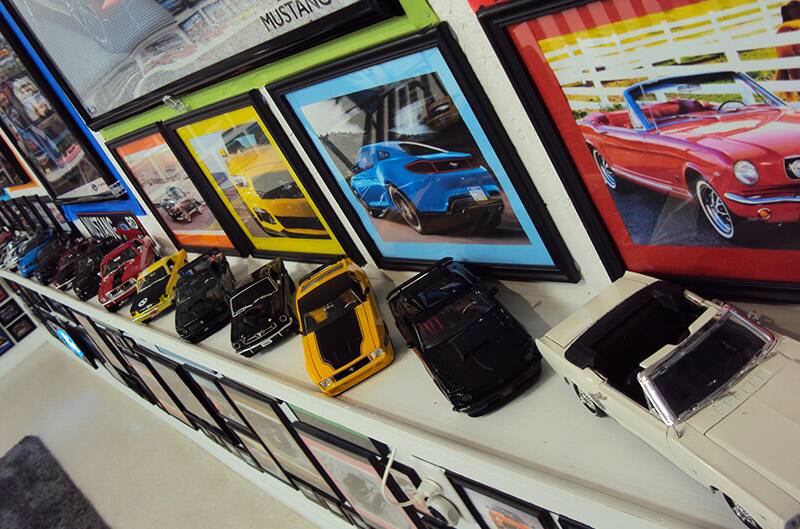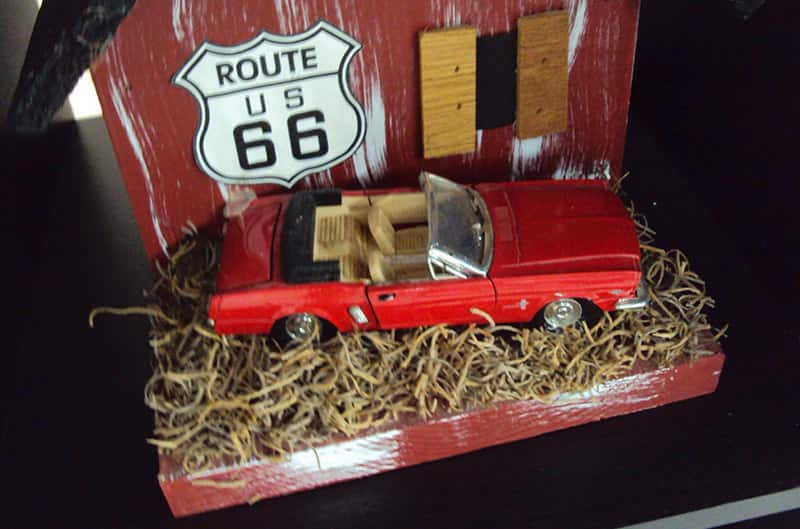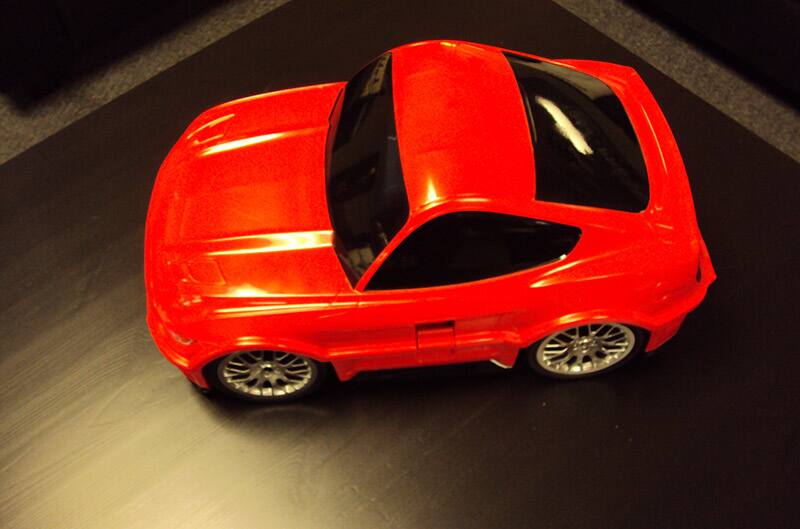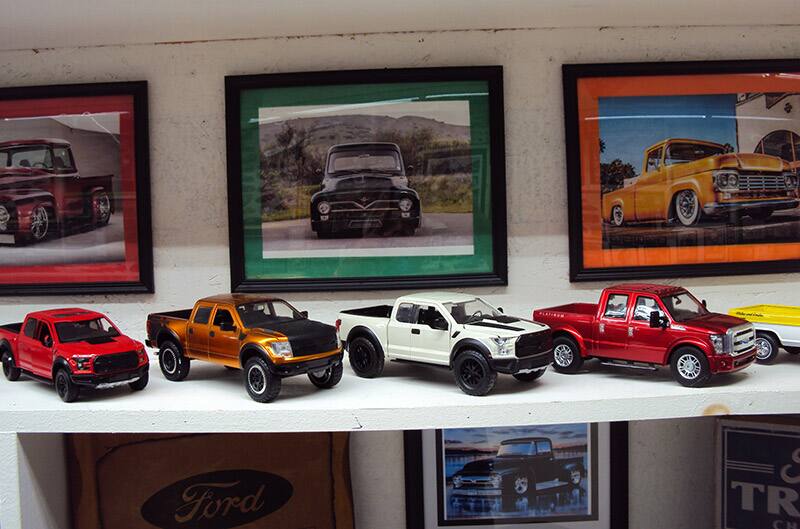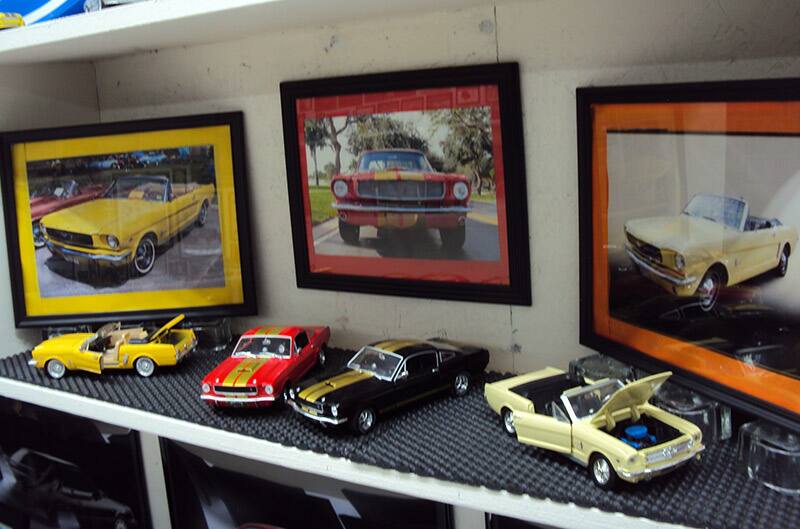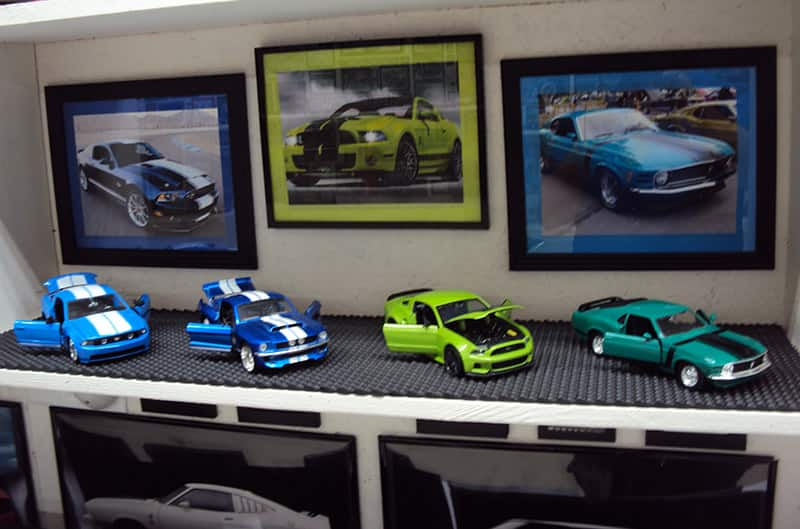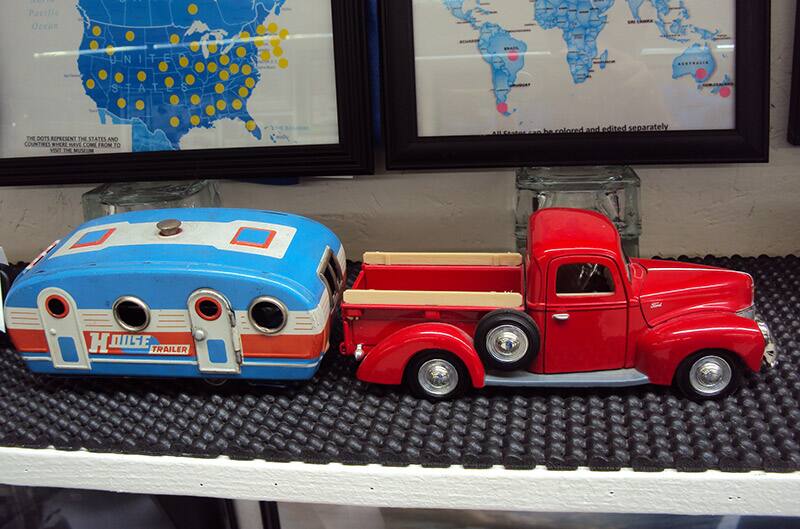 FORD PERFORMANCE PHOTOS / COURTESY JOHN M. CLOR