TIPP CITY, Ohio. – After last month's passing of Gale Halderman, the principal designer of the original Mustang, enthusiasts everywhere have been hoping to get word about some sort of event to pay tribute to the legendary Ford stylist. With the Halderman family's official memorial service delayed indefinitely due to the COVID-19 pandemic, the Mustang community has been unable to gather with their beloved pony cars to pay homage to Halderman's lasting contribution to Mustang's product legacy. Although some regional clubs are planning Halderman memorial events once public gatherings are again safe and permissible, the likelihood is that most of those events will simply have to wait until next year.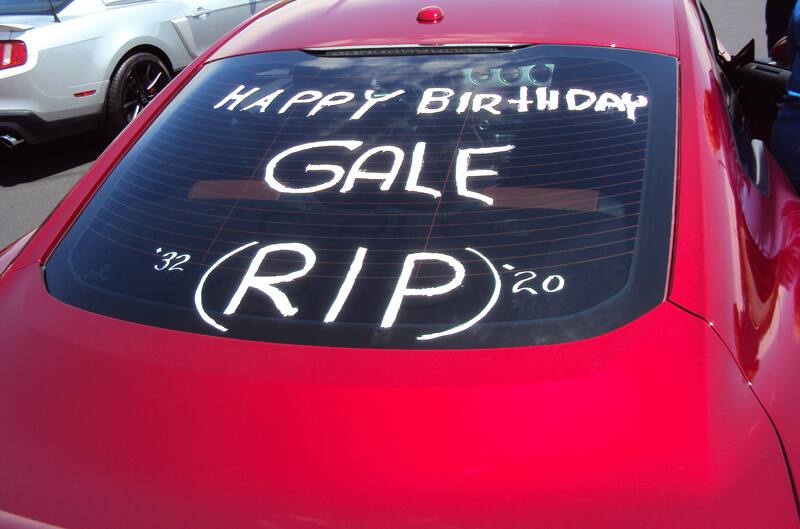 Halderman had died on April 29, (www.mocsem.com/newsletter/news_detail.php?articleid=607&source=news) just 45 days from what would have been his 88th birthday. Waiting until next year to do something in Halderman's memory didn't sit well with his friend, George Hardy, neighbor to the Halderman rural homestead in Tipp City, Ohio, just outside of Dayton. Hardy was instrumental in helping Halderman remodel the family barn into what is now known as the Halderman Museum, which is managed by one of Gale's daughters, Karen (Halderman) Koenig, who lives in one of the two homes on the property. And when Hardy heard that Karen was hosting dozens of out-of-town family members at the homestead to mark Gale' June 14th birthdate, he decided to put together a small, local cruise past the barn in Gale's honor.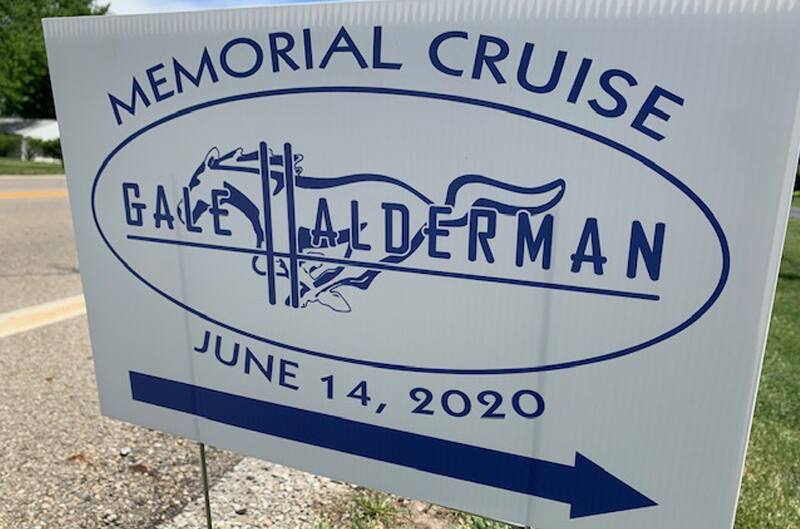 Except that it wasn't very small . . . or very local, for that matter. Indeed, on Sunday, June 14, 2020, some 200 cars had gathered for the event, drawing together friends, neighbors, motoring museum visitors and members from several large Mustang clubs, including the Mustang Owners Club of SouthEastern Michigan, New Jersey's Garden State Mustang Club, Cincinnati's Queen City Mustangers, Pennsylvania's North Central Mustang Club and the Mustang Club of Ohio, just to name a few. Mustangs of all stripes, plus classic and hot-rod Fords – even Brand X machines, assembled in the back parking lot of the nearby Bethel School complex in Tipp City, where the school building that Gale himself had attended in his youth is still in use.
With the town's fire truck leading the way and local police blocking traffic, the long line of cars left the lot and slowly cruised along several miles of rural two-lane until turning into the Halderman Barn driveway. Many local residents came out to wave at the Mustang procession as it passed. As family members looked on, one-by-one the cars crawled past the Halderman Museum (which is still closed to the public) single file, circled around behind, and then exited back onto Route 40. No hoopla here, just a photo of Gale affixed to the side of the building where a giant "running pony" emblem adorns the building for all to see.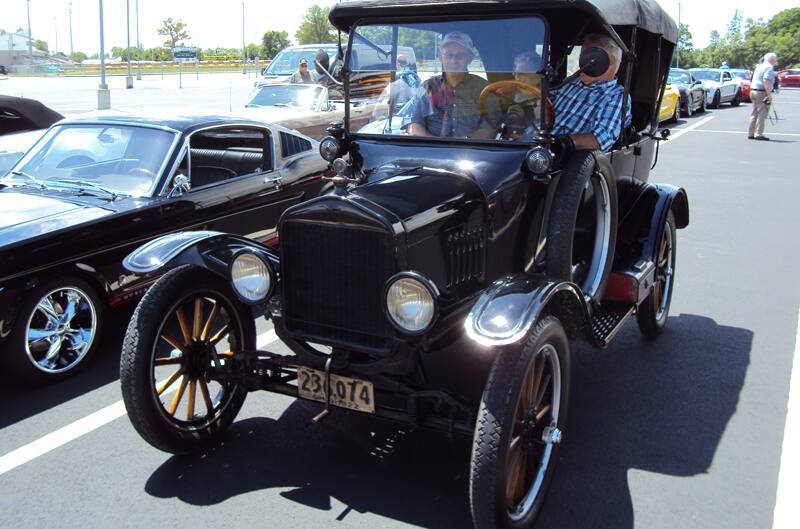 Before long, it was all over. Some cars went on to parade past a local nursing home a few miles away for the residents who came outside to see the cars and enjoy the warm sunshine. Other Mustangers simply headed back home, while the Halderman family members stayed at the barn to release balloons in Gale's memory. Perhaps it's not surprising that what was supposed to be a small, quiet, grassroots cruise turned into a 200-car parade, because few Mustangers will soon forget about what Gale Halderman meant to the Mustang's success. Ford Performance was there, and gladly shares some of the many photos that were taken on that beautiful Sunday afternoon below. We hope to see you at the next Gale Halderman "tribute" event, no matter when that might be.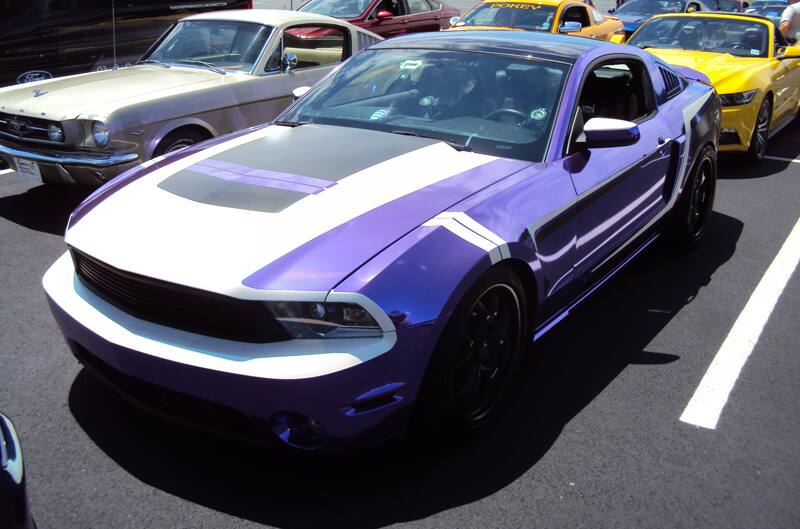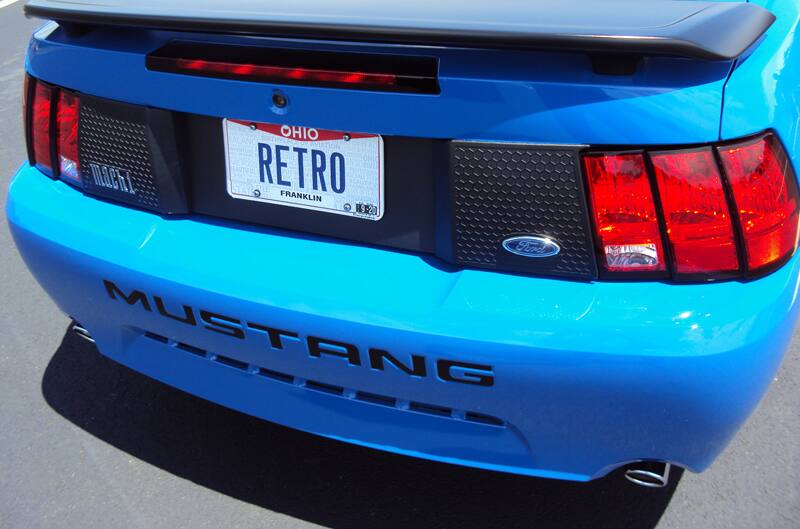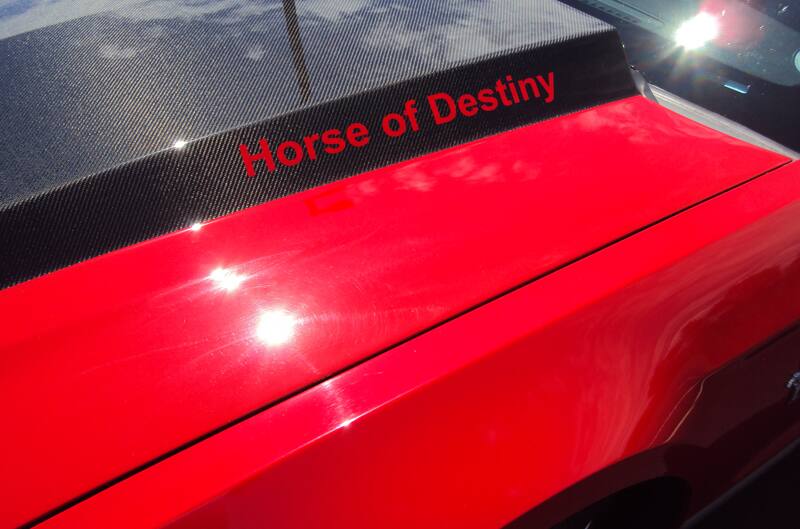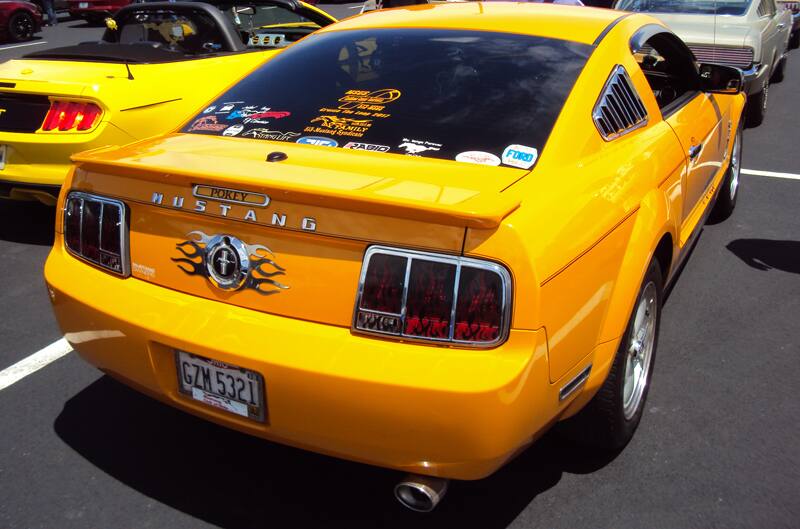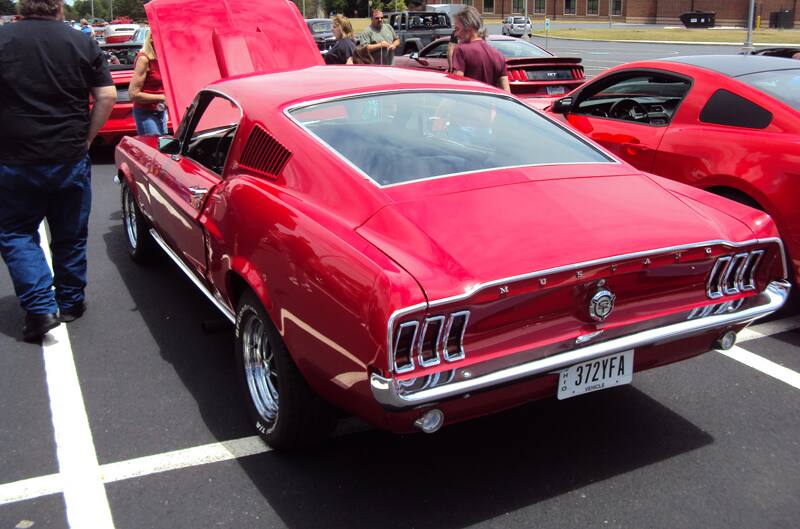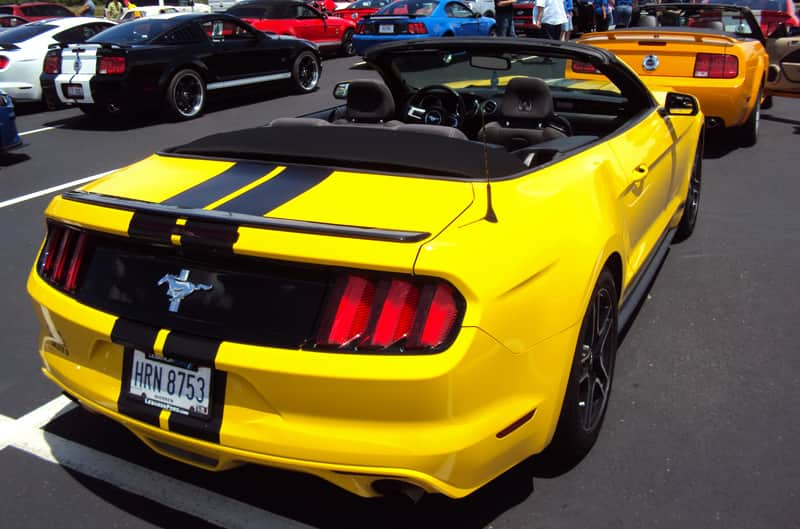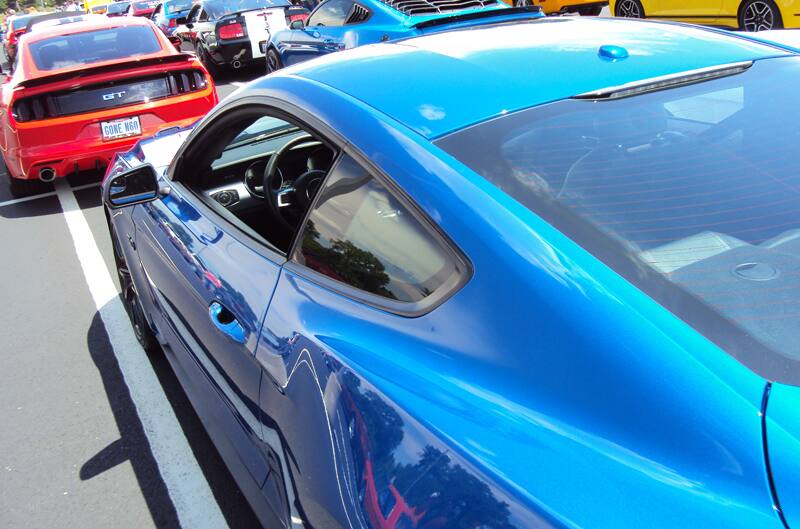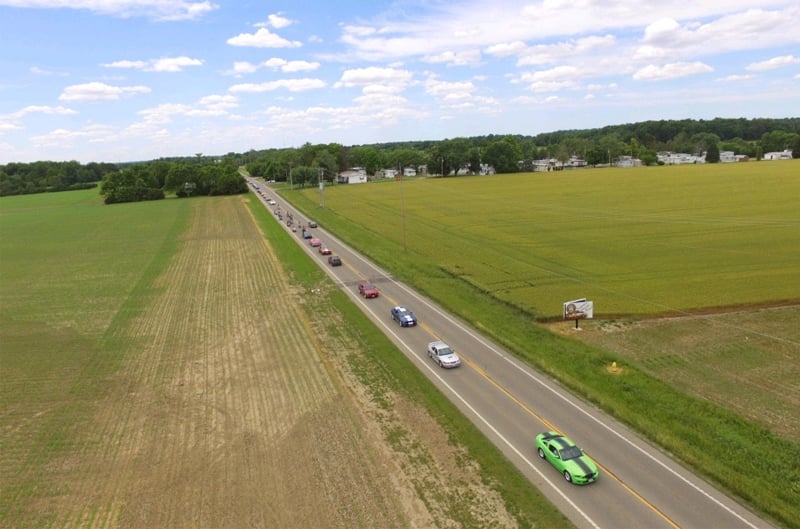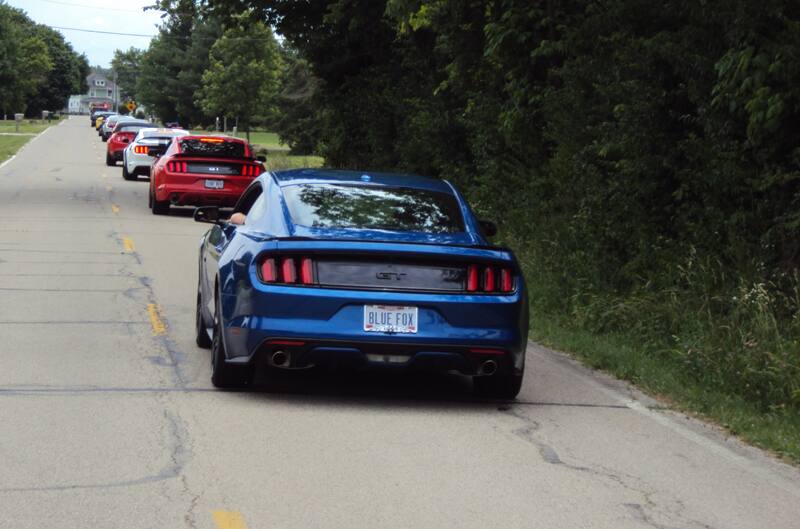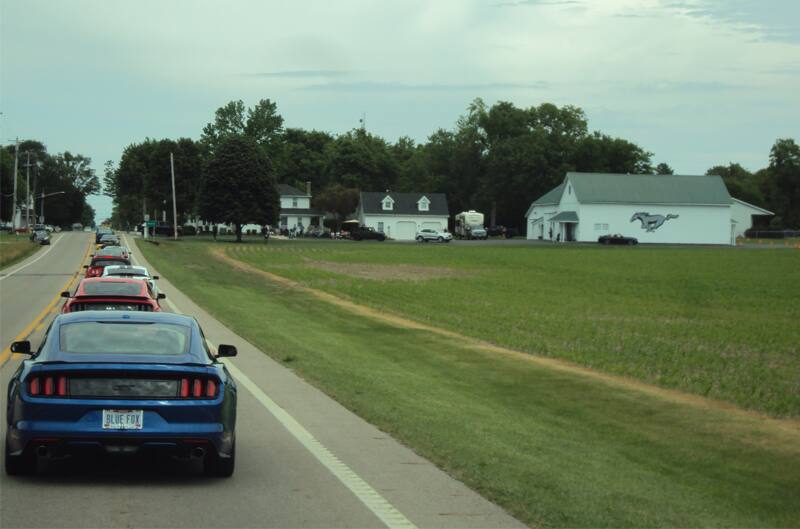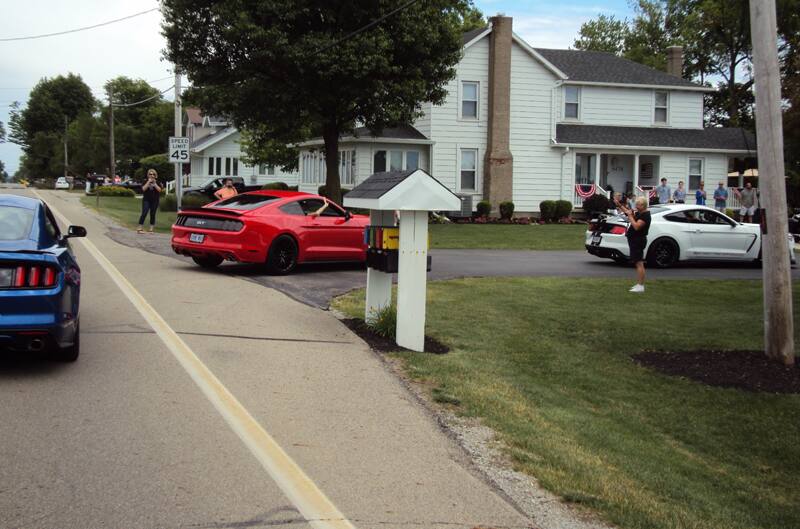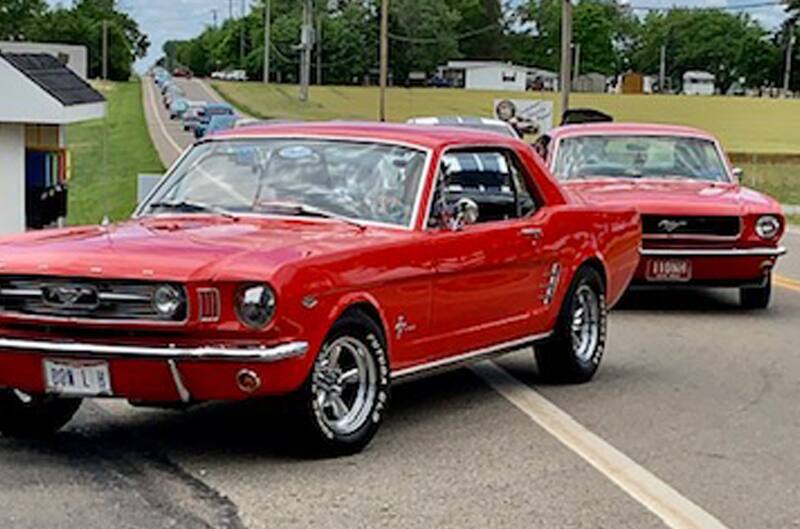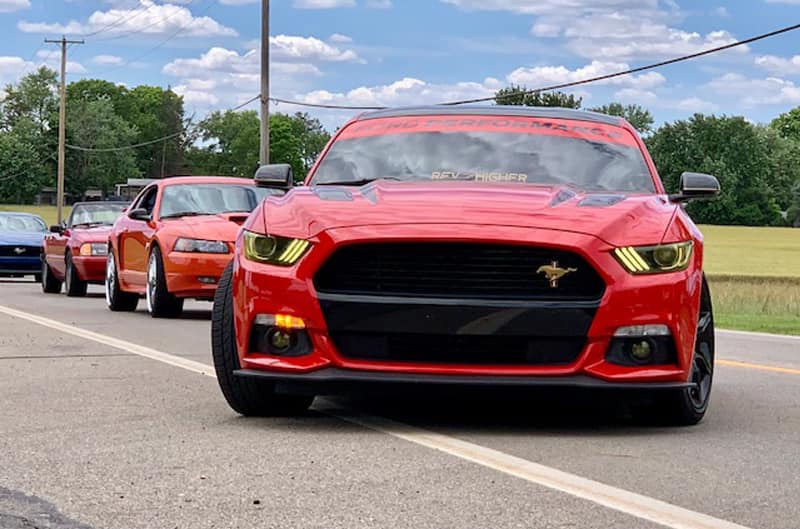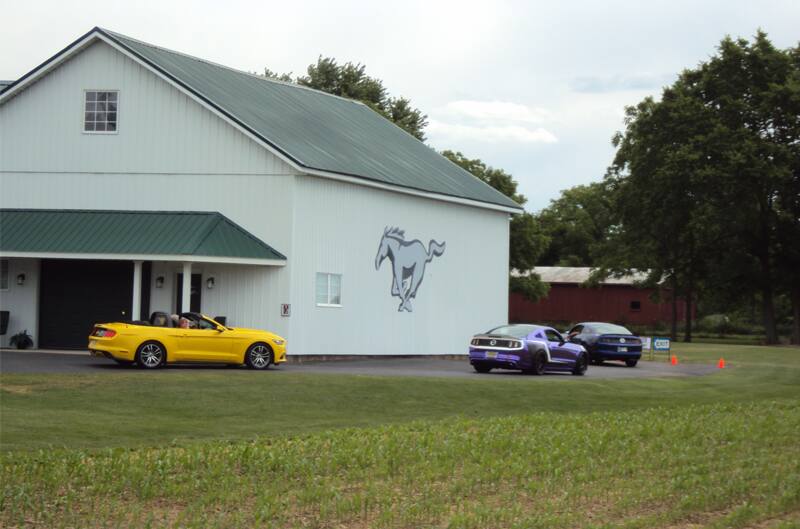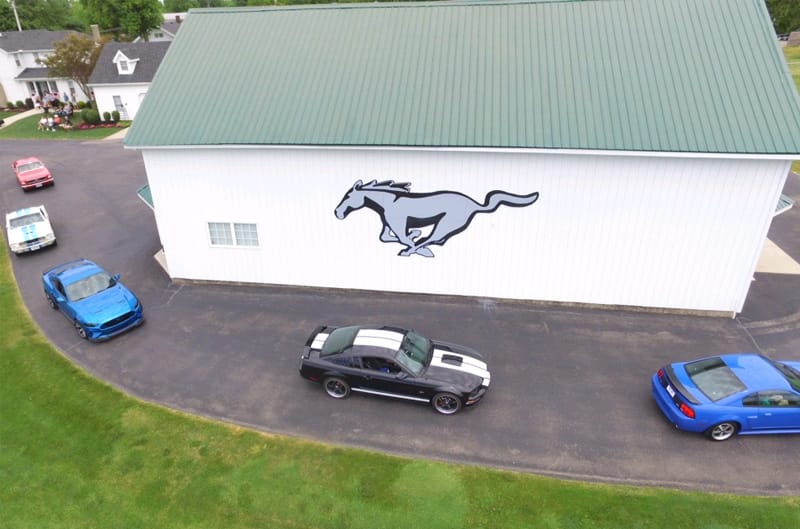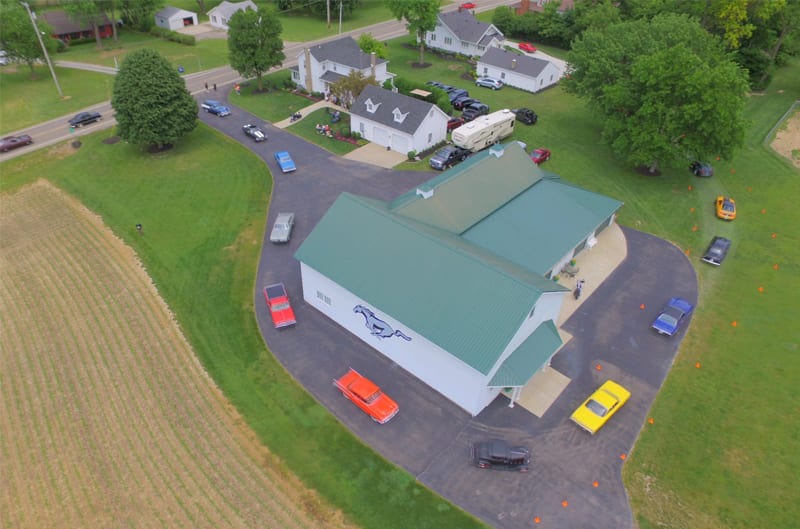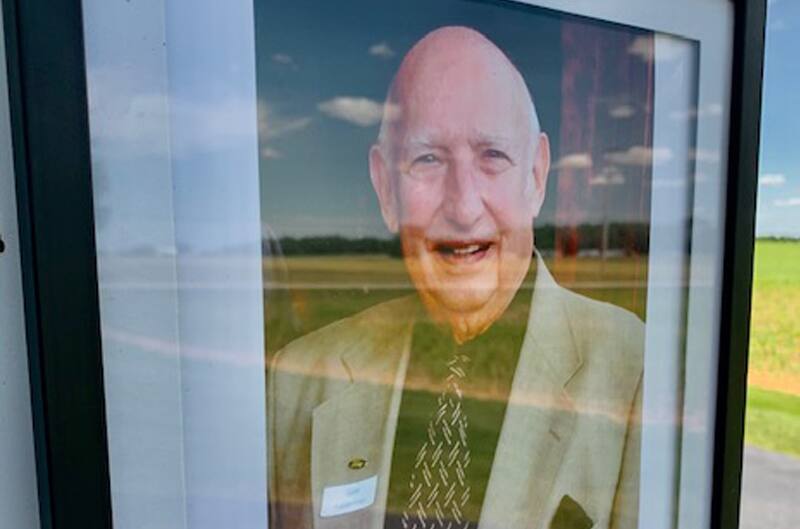 FORD PERFORMANCE PHOTOS / COURTESY JOHN M. CLOR and THE HALDERMAN FAMILY & FRIENDS