CHARLOTTE, N.C. – It was a glorious sight as a seemingly endless parade of machines rumbled into the parking lot at the entrance to Charlotte Motor Speedway this fall. While a huge car show isn't something out of the ordinary at America's Home for Racing, this one was like a time machine. These weren't just any Fords. They were all based on the vaunted Fox platform.
As true enthusiasts know, there is more to a Fox than its body, and from 1978 through 1993, Ford built a wide variety of vehicles on the adaptable architecture, beginning with the Ford Fairmont and gaining acclaim as the foundation for the beloved 1979-93 Mustangs. In between, this versatile platform supported 15 vehicles, including the Capri and Thunderbird. All these vehicles were welcome at Foxtoberfest '21.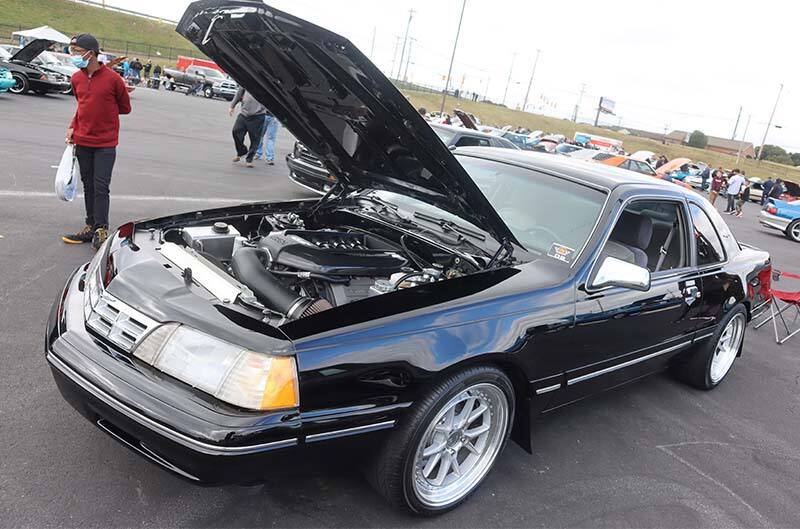 Run by Jennifer and Matt Highley, the owners of Fox Mustang Restoration, this show stems from humble beginnings. A local Fox Mustang club wanted to host an October cruise-in at the couple's facility. They gave it a seasonal name and it attracted 60 cars. Each year, more and more Foxes showed up and they had to seek larger venues to support the event.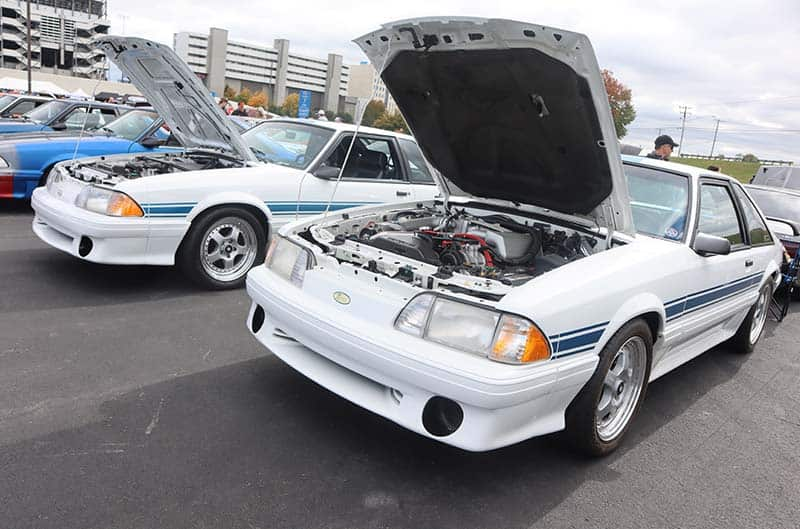 As the 10th year of the show dedicated to celebrating the Fox, the 2021 show carried the moniker of the "Foxtoberfest 500" in deference to its location and its goal of attracting more than 500 Fox-platform machines. Ultimately, the event lapped that goal by 218 as 718 Foxes of all makes and models filled the CMS lot from end to end.
What makes this show so special is its purity and dedication, as only Fox-platform vehicles are allowed in the field. If you were around in that era, this event delivers the sort of feel-good nostalgia that brings you back to a time when the hair was big and the music was loud. If you weren't around then, it provides a chance to see more of these cars than you could ever see in one place, even back in the day.
"There are so many general Mustang shows that you can attend anywhere, and that is not what this is about," Jennifer said. "That's not why people come from Michigan, Texas, Canada, and New York to come to see this. It's exclusive in that way -- but then, inclusive. If you are on the Fox chassis, I don't care what your powerplant is, and I don't care about any of that stuff. If you are '78-'93 on a Fox chassis, you are in the show."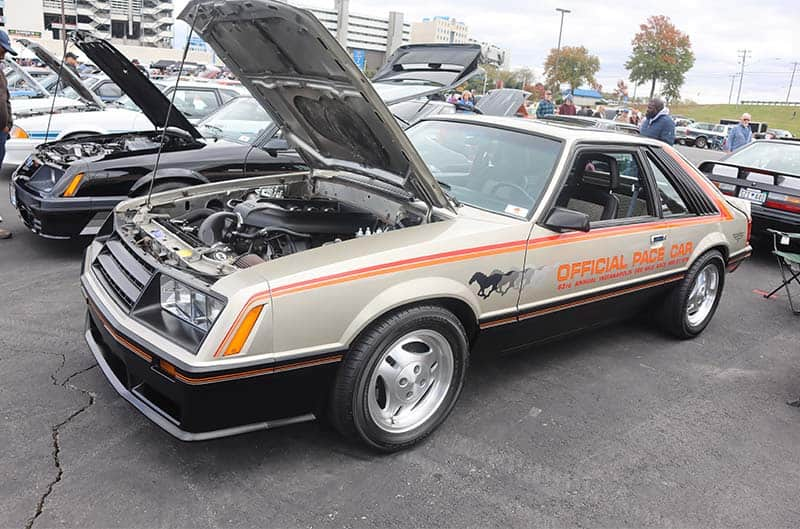 This is not something said lightly. A refreshing aspect of the show is that it welcomes everything from show-perfect stunners to in-progress projects and everything in between. That is part of its charm for attendees and spectators. You never know what you might see.
"That was since the very beginning," Matt explained. "And someone approached us in 2019 and said, 'We want to bring our car on a rotisserie – Is that OK?' and we said, 'Yes, 100-percent that is OK'
In fact, the show presents awards in categories that include most-needed carpet, upholstery, and convertible top. Doing so not only helps those winners make progress on their projects, but it dovetails nicely with Fox Mustang Restorations' mission to restore Fox-platform machines.
"That's why we encourage people to bring project cars here, because if you voted the 'Most Needed,' you're going to win it for that car," Matt noted. "So if you win Most Needed upholstery, you're getting an upholstery set, and we've had people come back the next year with those components installed."
Certainly, there were several needy projects on display, but that was only part of the massive show field at Foxtoberfest '21. From rare tuner machines like Saleen SA-10's and SAAC Mustangs to low-mileage stockers and Coyote-swapped performers, there was something for everyone at this show, including a smattering of non-Mustang Foxes.
In the end, it was Mark Schlitzkus' rotisserie-restored, four-eye Mustang that earned the coveted Best of Show trophy. Other winners included Amy Houtz (Best 1979-86 All Original), Robert Miller (Best 1979-86 Modified), Clair McDaniel (Best 1979-86 Daily Driver), Michael Ward (Best 1987-93 All Original), Tracy Murphy (Best 1987-93 Modified), Ward Wagner (Best 1987-93 Daily Driver), Kameron Cruze (Best Work in Progress), Adam Delamielleure (Best Non-Mustang Fox), and Mike Snedeker (Best Special Edition).
"It is definitely mind-blowing," Jennifer said of the success of the '21 event. "I thought we would get to at least 550, but I didn't think 700. I made enough stickers, but at the same time, it was just like, 'OK, these are all getting thrown away'..."
All of those "extra" registration stickers found their way onto Fox windshields at Foxtoberfest '21 after all, which left those in attendance and those who missed the show eagerly anticipating the next installment. Planning for Foxtoberfest '22 is already under way for next October's event -- as well as its sister show, the Chocolate Fox, which takes place in Hersey, Pennsylvania, on May 14, 2022. So, if you are a Fox fan, start making your plans for next year. For info, check out: Foxtoberfest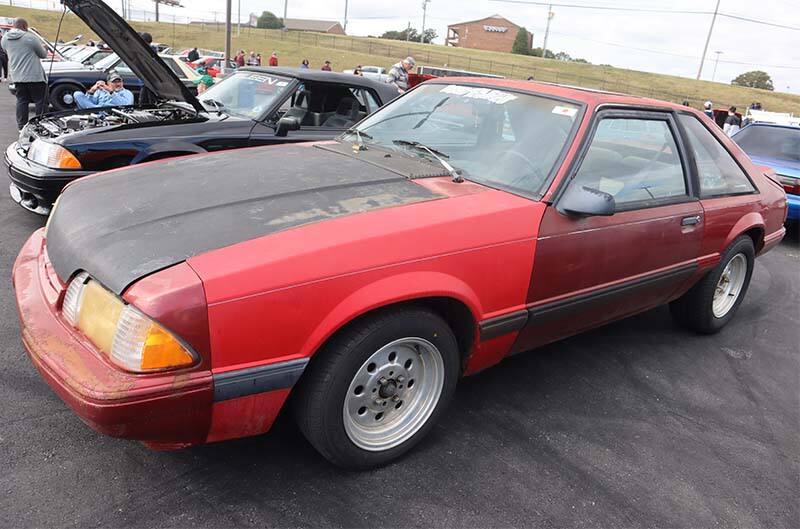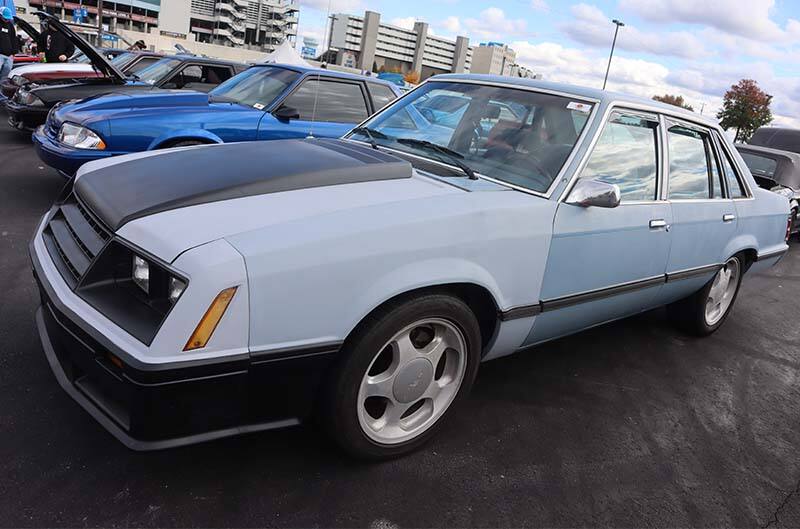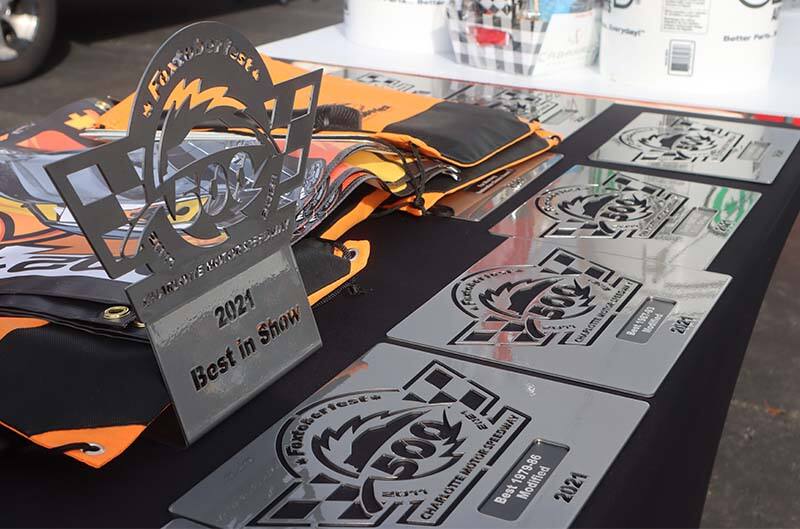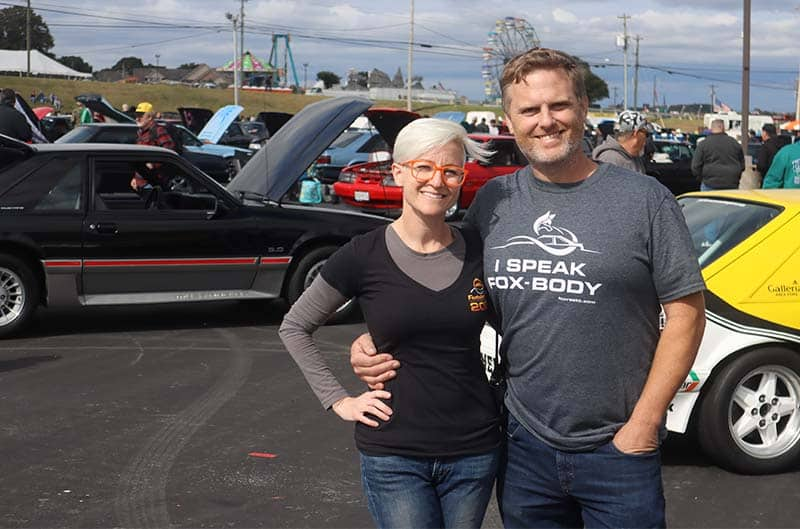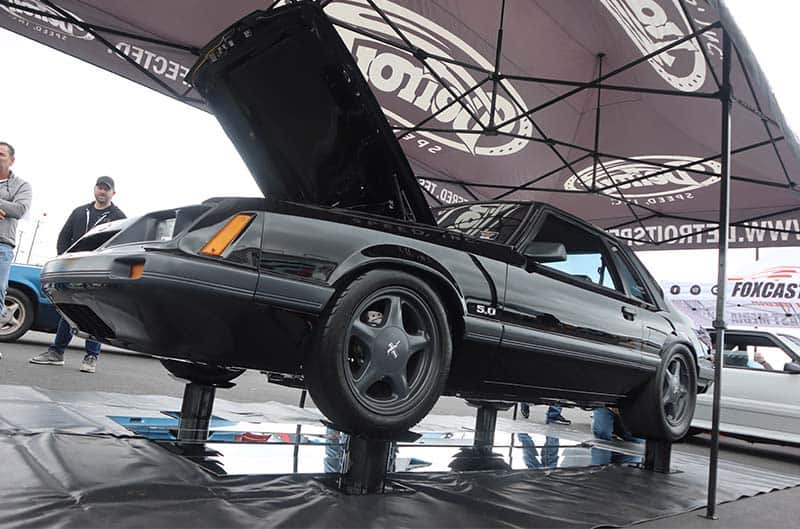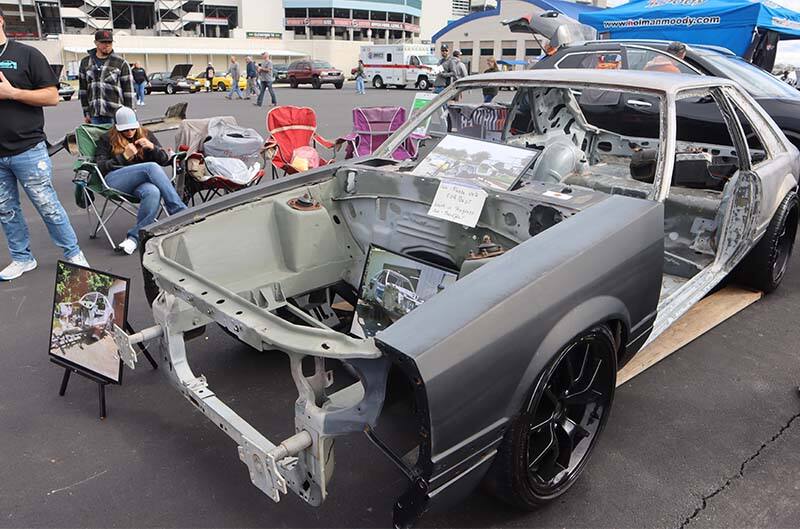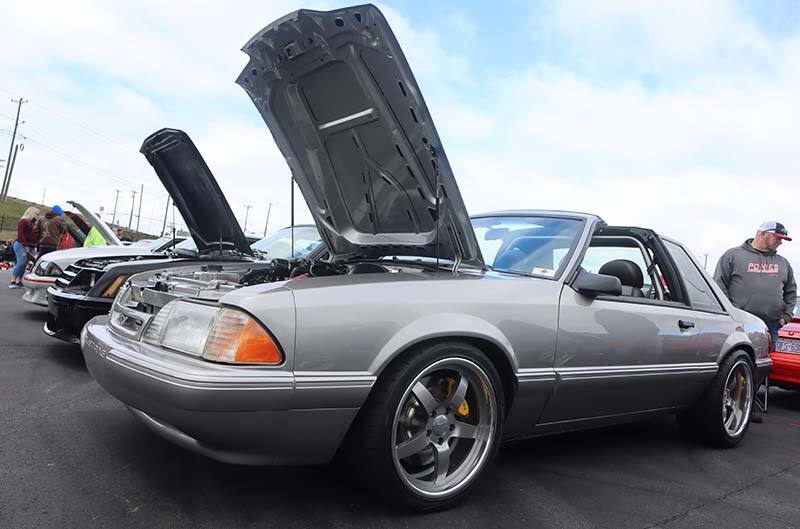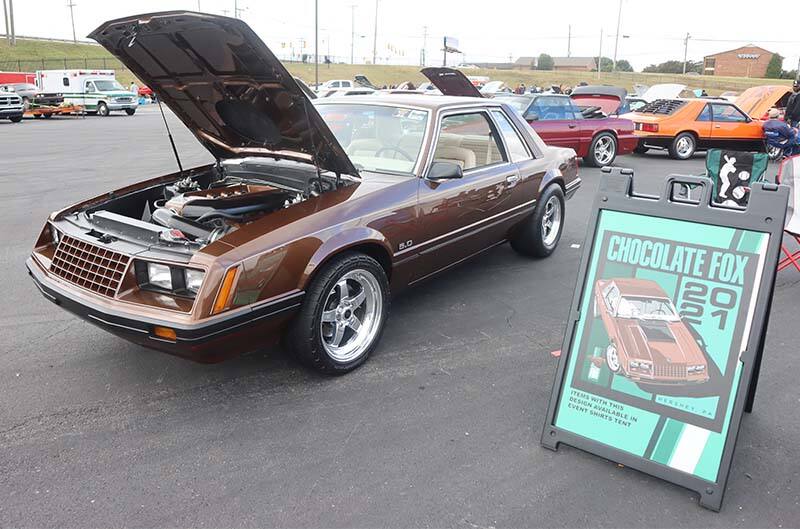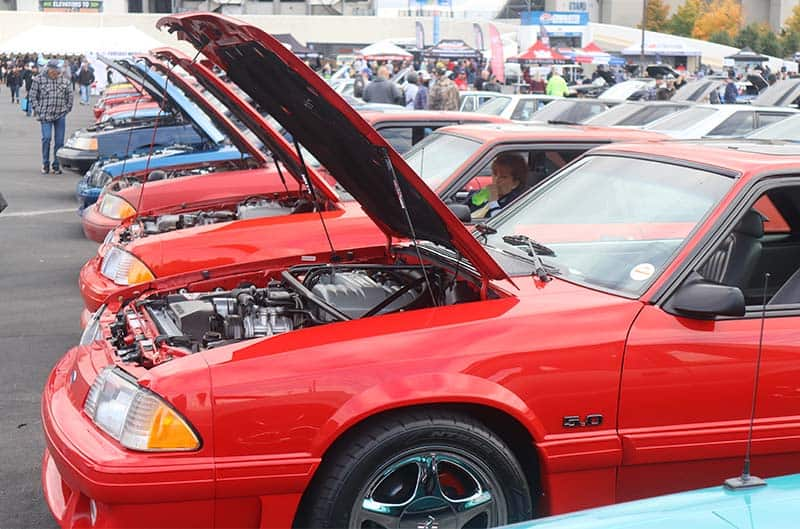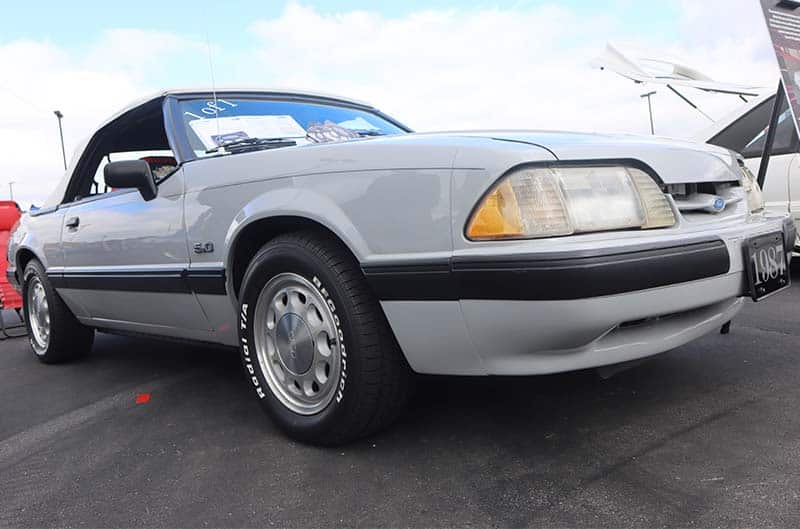 FORD PERFORMANCE PHOTOS / COURTESY STEVE TURNER