CARLISLE, Penn. – To Ford fanatics, car shows are a great way to spend a summer's day – as long as there are plenty of collectible Ford vehicles on display. But more often than not, seeing some of your all-time favorite Ford products just makes you hungry for more – unless, that is, you are at the Carlisle Ford Nationals.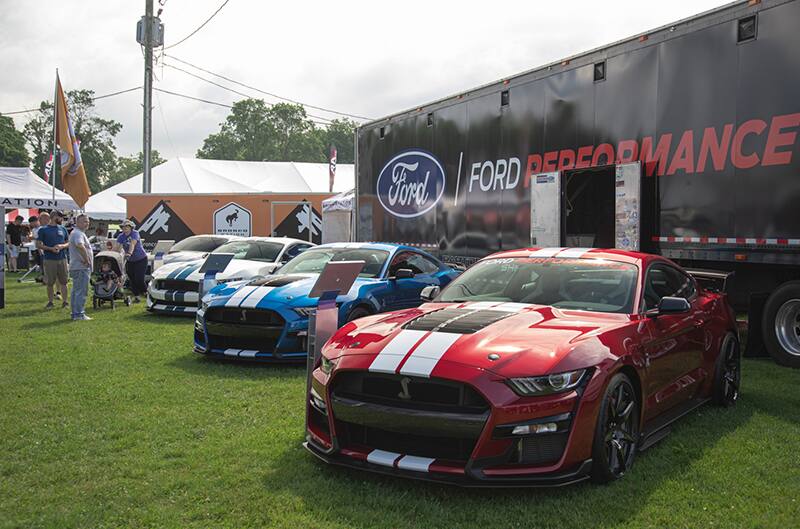 For more than a quarter-century now, the Carlisle Ford Nationals – held on the first full weekend in June each summer – draws many hundreds of Fords, Lincolns and Mercury's of all vintages and literally tens of thousands of attendees to central Pennsylvania for a three-day Blue Oval love fest that has made it one of the largest events of its kind on the planet. With more than 3,000 Ford-produced vehicles on the show field being admired by some 40,000-plus attendees, as well as more than 1,000 vendors selling all sorts of Ford-related parts, accessories and memorabilia, it's no wonder the all-Ford event on the Carlisle Fairgrounds has become the must-see Blue Oval spectacle of the summer.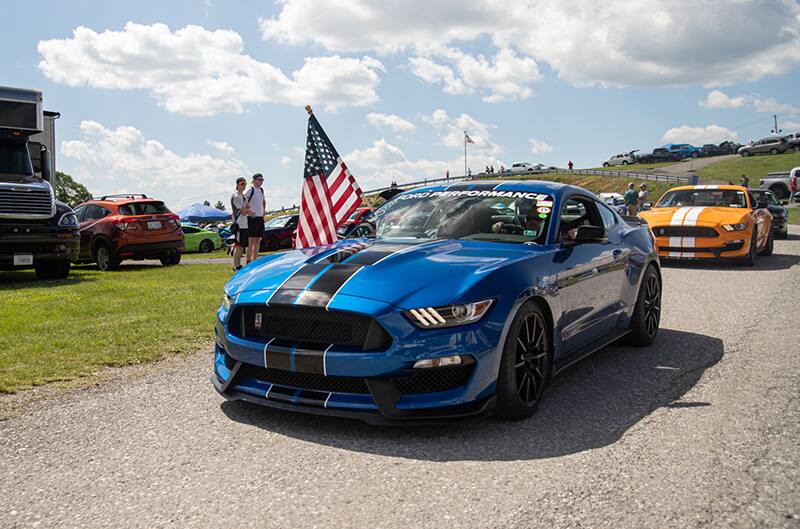 This year more than ever, fans of Ford and the Carlisle Ford Nationals were eager to return to the fairgrounds to showcase and celebrate their prized rides after a delayed and somewhat restricted event in 2020. Showgoers had waited 10 months to reunite in Carlisle early this June for what may likely be remembered as the biggest and best Carlisle Ford Nationals of all-time. That's because the 2021 show set a record with 3,241 registered show cars, topping the previous mark of 3,194 set in 2019. In fact, the 2021 Ford Nationals was the second-highest total for any car show ever hosted by Carlisle Events in the organization's history.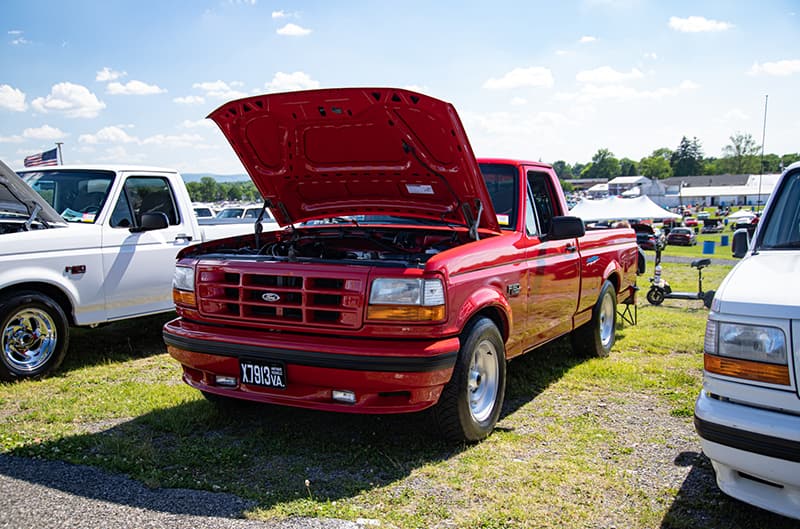 So what was it like to experience this year's show? With crowds of car lovers roaming the entire fairgrounds among the rumble of engines and a sea of shiny paint from a dazzling array of classic and collector cars on the National Parts Depot Showfield, the energy level here was quite evident. Thanks to great summer-like weather throughout the weekend, there was a celebratory mood in the air from 7 a.m. on Friday, June 4, until the final cars loaded out on Sunday, June 6, that was unlike any we've experienced in recent memory.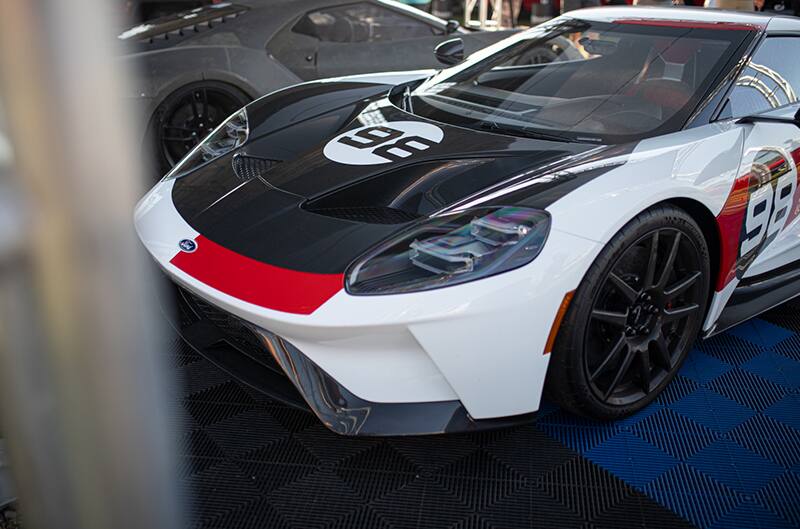 Every year at Carlisle, the all-Ford show features different themes and celebrates different vehicle "anniversaries" – all while bringing together what is perhaps the most eclectic assemblage of Ford-produced vehicles in the world. Each summer offers a unique view inside Ford product history – which is why folks keep coming back year after year: If you don't see it here, it likely doesn't exist. For 2021, several groups and new attractions were in the spotlight, including a 50th Anniversary meet-up for the 1971-80 Pinto, a 50th Anniversary display for the 1971-73 "Big Horse" Mustangs, a 25th Anniversary gathering for the Mystic SVT Mustang Cobras hosted by the Mystic Cobra Owners Association, and a massive Stroppe Bronco Reunion and display. Ford Performance met up with the Mystic Cobra and Pinto groups for a history recap Meet & Greet and to give away some special prizes.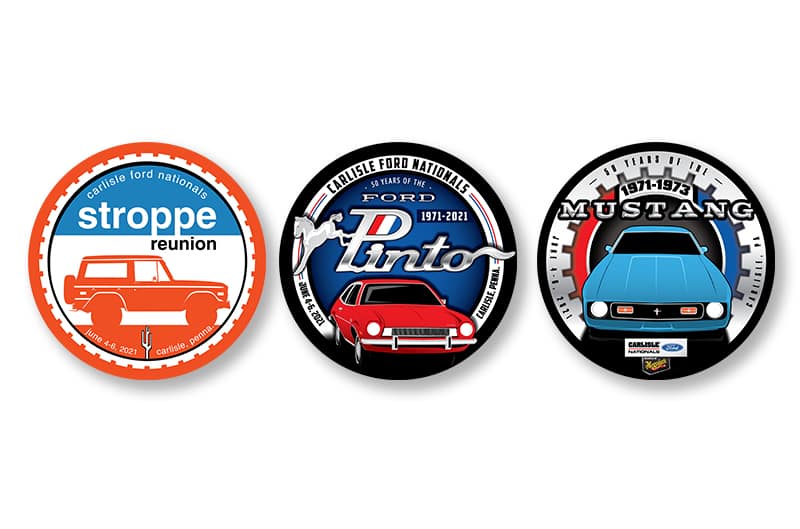 And that's not to mention all of the other annual Ford club reunions going on – everyone from the Mach 1 Registry, FocusRising, and dozens of regional Mustang clubs to those for the Thunderbird, Fairlane, Torino, Falcon, F-Series, even Mercury, Merkur and Capri. From Mustangs to Edsels and everything in-between, if Ford built and sold it, you'll find it at Carlisle. What's more, Team Shelby again sponsored its "East Coast Nationals" which included track days at nearby Pocono Raceway before ending up at Carlisle, along with special activities and dinners with guest-speaking appearances from Ford Performance Enthusiast Marketing Manager Kash Singh and his Communications Manager, John Clor.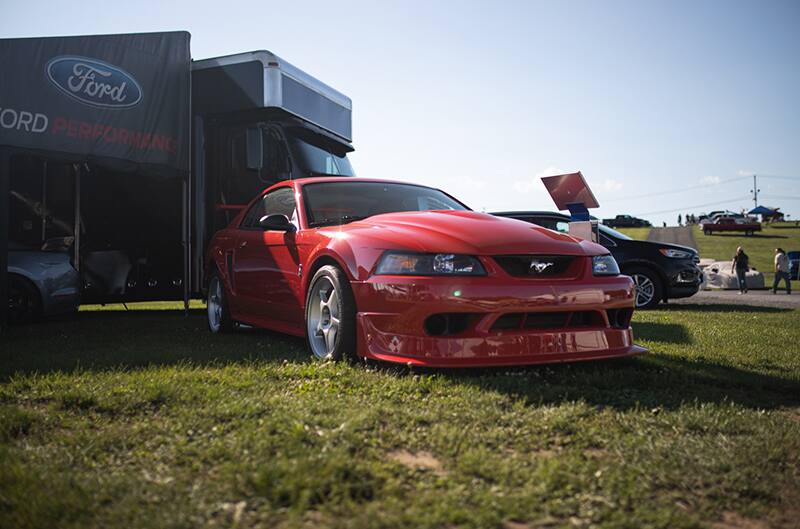 Weekend activities at Carlisle are geared to include the whole family, with plenty to see and do for kids, as well for the ladies. They could skip traversing the acres of cars if they wished to head over to the Women's Oasis, where things like crafts, free massages and manicures, wine-tasting and basket bingo were taking place. Everyone else heads for the show field, display buildings and tents, car corral, manufacturers midway, massive swap meet and the collection of food vendors behind the grandstands. It's basically anything and everything Ford for three fun-filled days.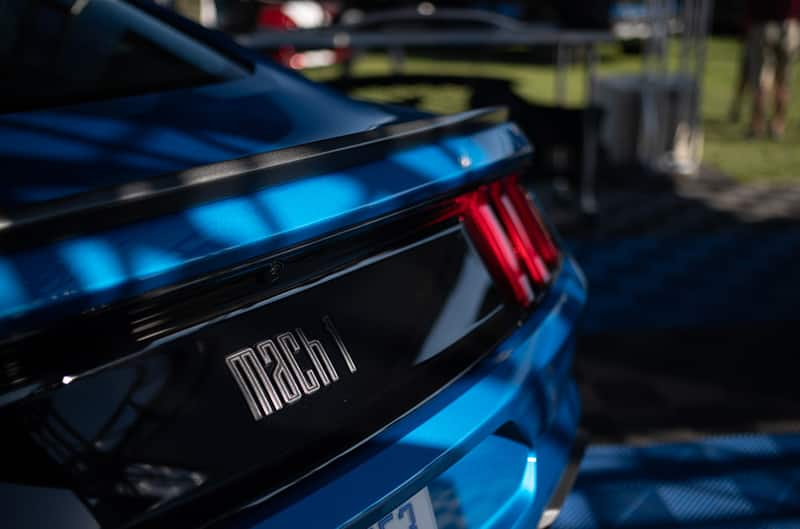 Of course some areas seemed to draw most everyone's attention, such as the Built Ford Proud new-vehicle display just inside of the main entry gate, and Ford's midway display with several different corporate attractions. The crowds were also nonstop to see the bevvy of amazing cars within the special displays in and around Buildings T and Y, as well as to do parts and memorabilia shopping in the expansive automotive flea market area, which was bustling from even before the event officially opened. Cars at Carlisle were also in motion, thanks to a trio of autocross activities on the Gateway Classic Mustang course, a rolling exhaust contest and the return of Saturday's downtown Carlisle Ford Parade and Street Party.
Another popular element of the show not common for many other events was the product showcases, seminars and discussions held all weekend at the stage. These seminars included multiple walkarounds focused on the new Ford Bronco, the 2021 Mustang Mach 1, (with Ford's Mustang and Shelby Marketing Manager Jim Owens), and even classic Broncos with Gateway Bronco. They also featured talks on how the GT40s got their sound in the movie "Ford vs. Ferrari," plus the story of drag racer Al Joniec, hosted by John Clor of Ford Performance, as well as Clor's Ford Performance Club Connect program chats and those by his associate, Marcus Cervantes, on the new Ford Special Vehicle Registry. The stage was also bustling on Saturday for another reason: a pair of autograph sessions by NASCAR Camping World Truck Series driver Hailie Deegan.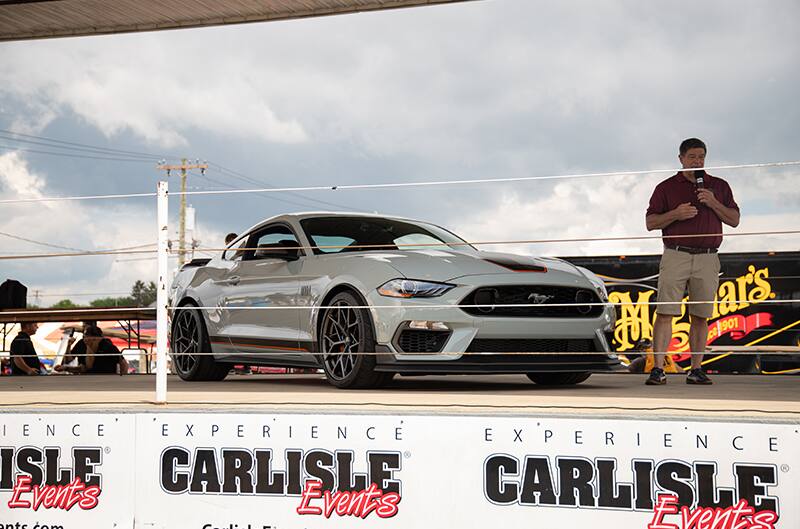 With each year bigger and better than before, we're proud to say we've attended each and every Ford Nationals events now in the books, and have already arranged to make the annual pilgrimage to Carlisle for the June 3-5 show in 2022. Don't you think that perhaps you should, too? Not surprisingly, registration for the event is NOW OPEN! As always, more information is available at www.CarlisleEvents.com.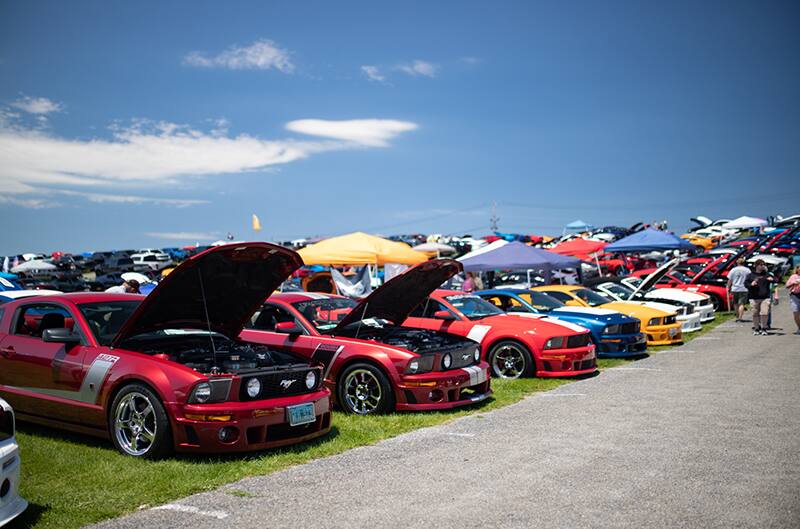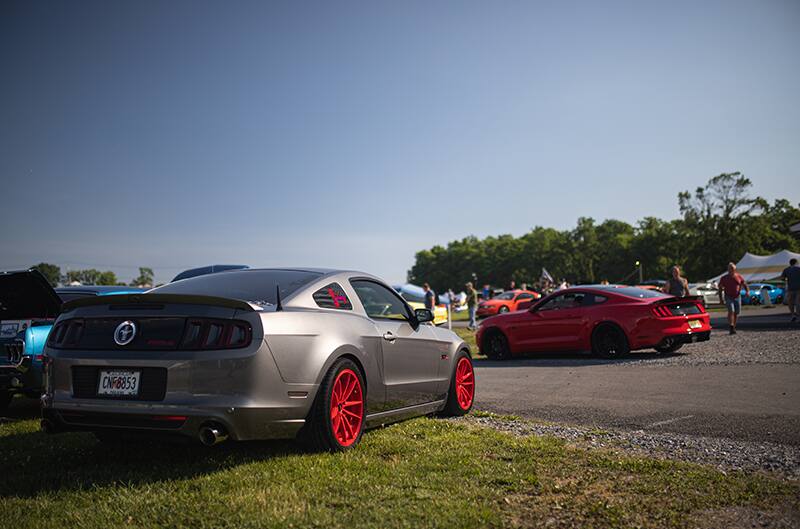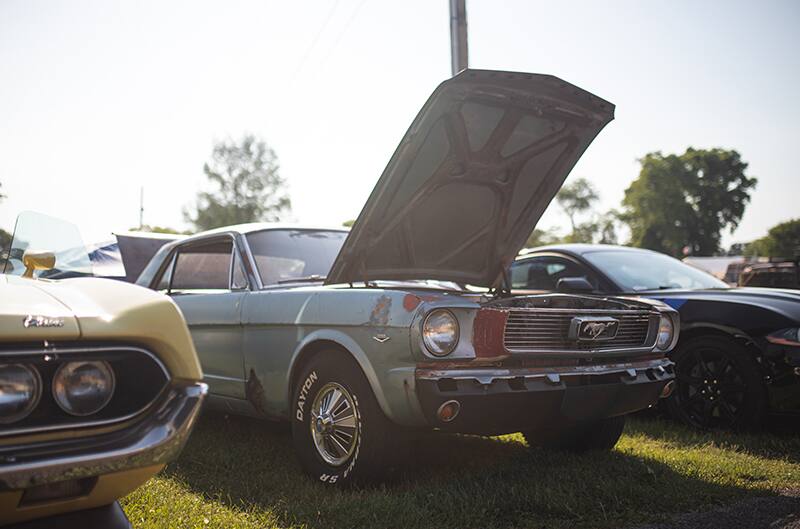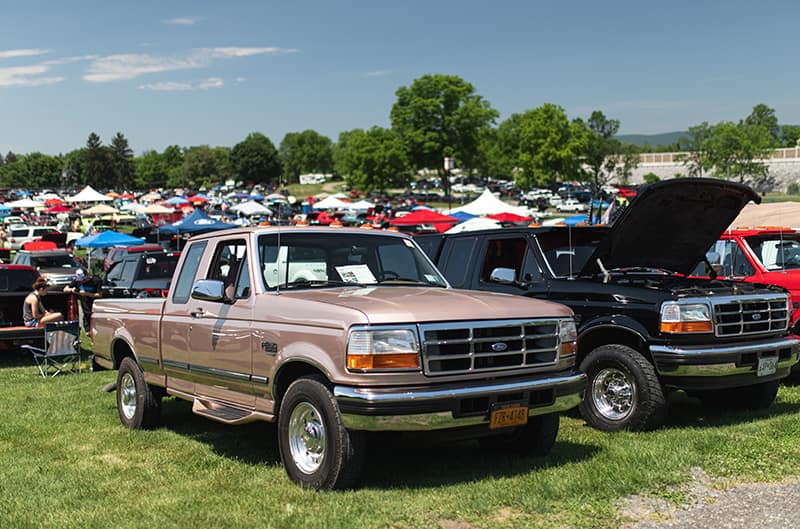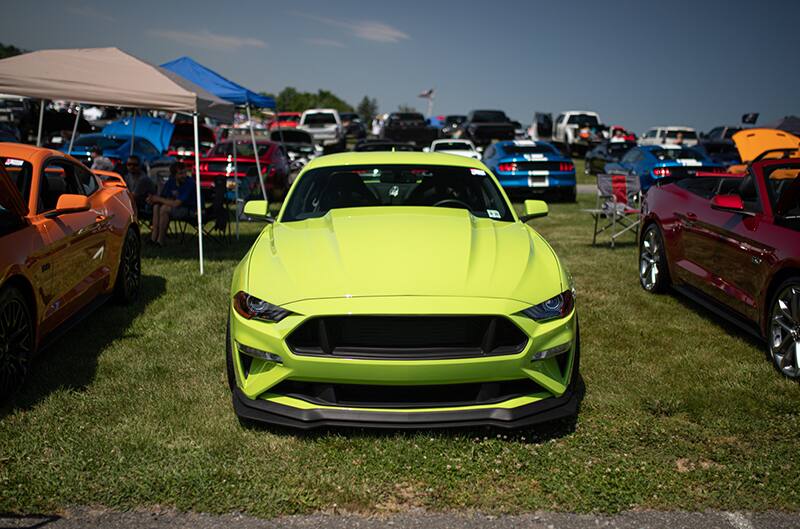 FORD PERFORMANCE PHOTOS / COURTESY MARCUS CERVANTES