YOUNG HARRIS, GA – Ford's F-Series King Ranch package debuted for the 2001 model year. It offered, saddle-grade Castaño leather seats, saddlebag-like seatback pockets and, for the first time ever, full-size doors to access the F-150's full-size back seat. Some 20 years later, the all-new 2021 King Ranch offers a best-in-class maximum payload rating of 3,325 pounds, Ford's latest 5.0 Ti-VCT V-8 engine, a beautiful center flow-through console … and of course, those now-famous leather seats. But a quarter century before the original King Ranch bowed, the stylists in Ford's Design Center were already toying with the idea of producing cars and trucks with a decidedly Southwest flavor.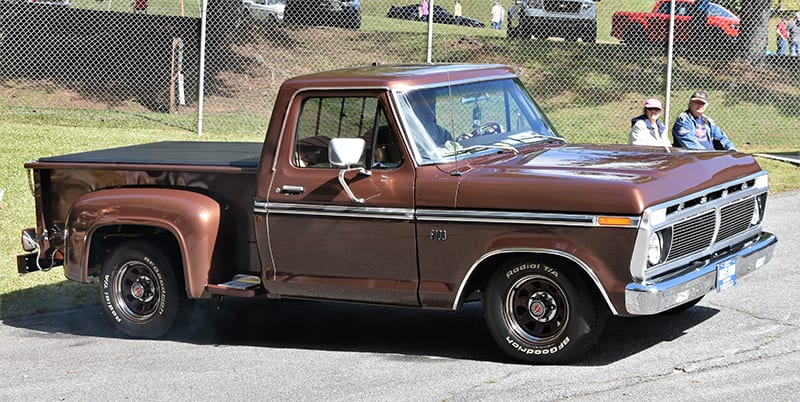 After discharging from the U.S. Navy, Howard "Doug" DeLorme married his beloved wife, Rita, on August 30, 1958. The devout Catholic then took a job with General Motors, but after having found initial success within the company, he chose to leave after being pressured to join the Masons in order to move further up the corporate ladder. This move landed DeLorme at Ford in 1969. The former Aviation Machinist would continue there, proudly toiling away on behalf of the Blue Oval team until his retirement 30 years later.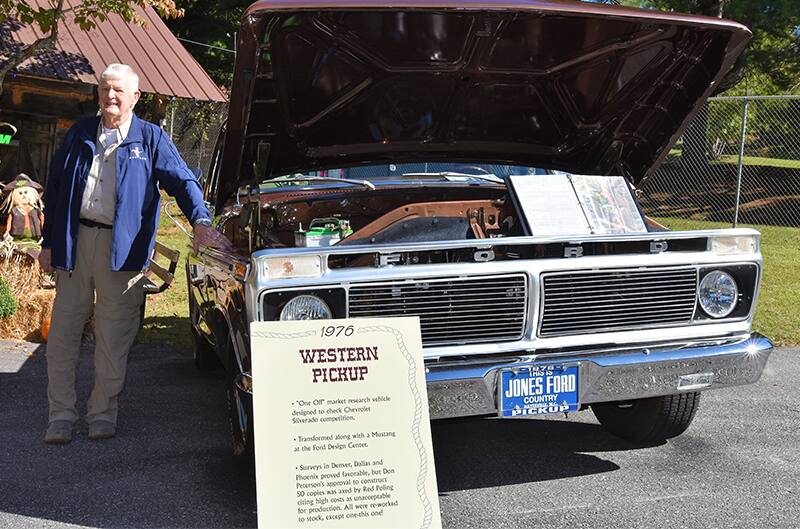 It was in the spring of 1975 though that Doug and his teammates welcomed a pre-production 1976 Mustang II into the Design Studio. But the fresh little filly was not alone, as it had been accompanied by a 1976 F-100 pickup. Chevrolet had been finding success in marketing a western-themed Silverado down south, so this unlikely duo had arrived in search of their own cowboy treatment.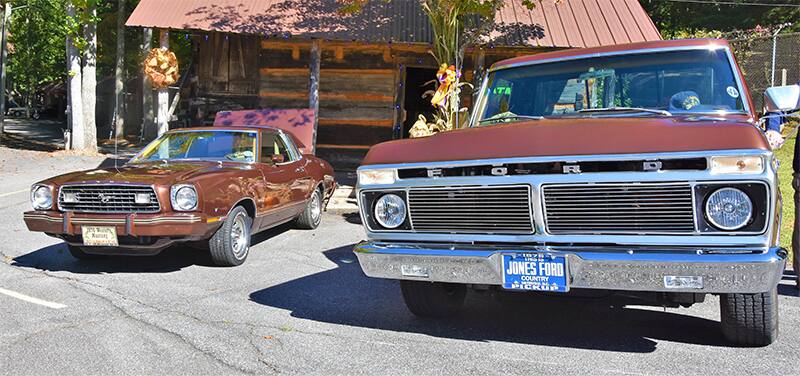 Doug, who had previously worked tirelessly to ensure proper fitment of the Mustang II's instrument cluster and HVAC ducts within the car's dashboard, created the molds for the unique emblems that would be applied to the car, and the belt that would span the width of the truck's roof. Simultaneously, the Design Studio's trim and color team set to work tooling the attractive new leather treatment for each vehicle. The crew labored over these thematic twins throughout the summer, gradually transforming the pair into something well-suited to The Outlaw Josey Wales. By early autumn, the Tex-Mex mare and its F-100 counterpart had left the studio, and were trailered to a variety of market research clinics that included stops in Phoenix, Albuquerque, Dallas, Denver, and multiple showings in southern California.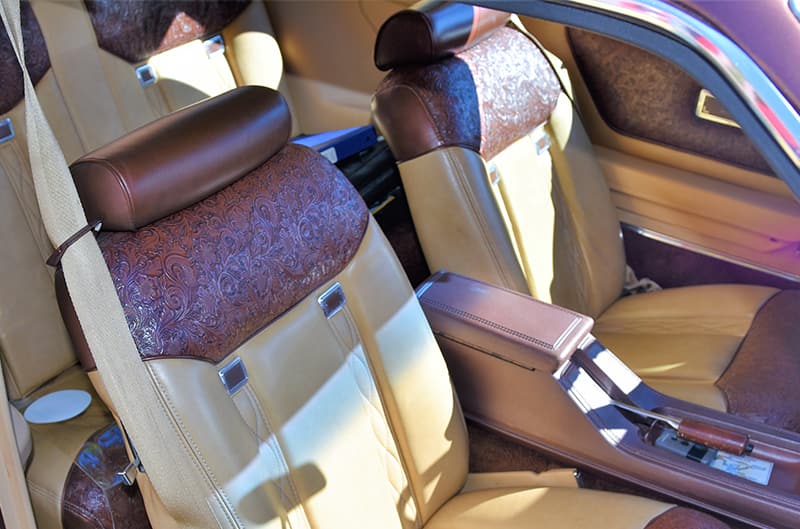 Marketing's proposal was that the Mustang would lure in fashion-conscious women, who would then convince their husbands to trade-up their own vehicle for the matching Ford truck. The strategy appeared to be a success as more than a thousand prospective customers reported that they would commit to purchasing the pair, if the concepts received a green light for production. Unfortunately, upon the prototypes' return to Dearborn that November, the project was declined for production due to the high-cost of the cosmetic treatment, which in addition to the extensive leather work had also included vinyl roof wraps, Mercury's Ginger Brown paint, and a one-off step-side box for the F-100.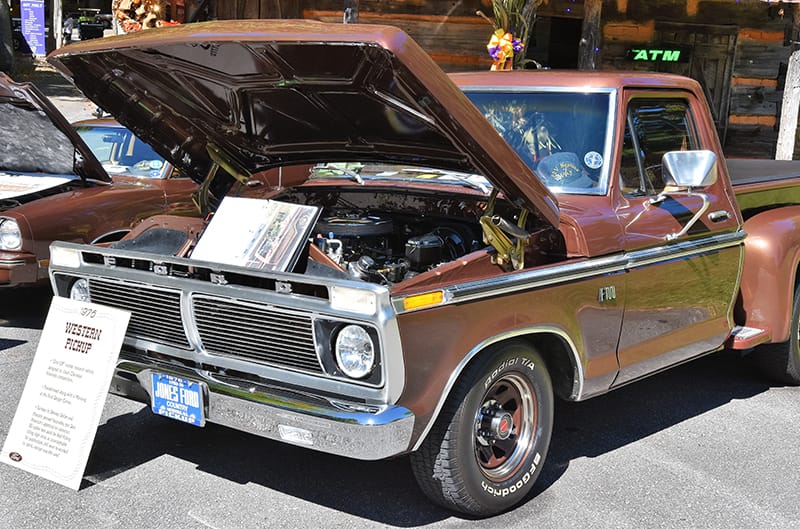 Nevertheless, while the truck went MIA, the Mustang was selected to be displayed on a turntable in the auditorium at the Design Center for Ford's annual Christmas party. Before being rolled out for the party, Doug tagged the car (effectively reserving the chance to purchase the vehicle, rather than allow it to be destroyed, as per company policy). The evening of the party, Doug, Rita and their boys; Dale, Dean and Darren, arrived in their holiday attire. While the boys were awed by a drag racing display (complete with sound effects), Doug took Rita over to have a look at the Mustang II he'd been working on. Rita declared it "cute," and Doug inquired if she'd like to own it.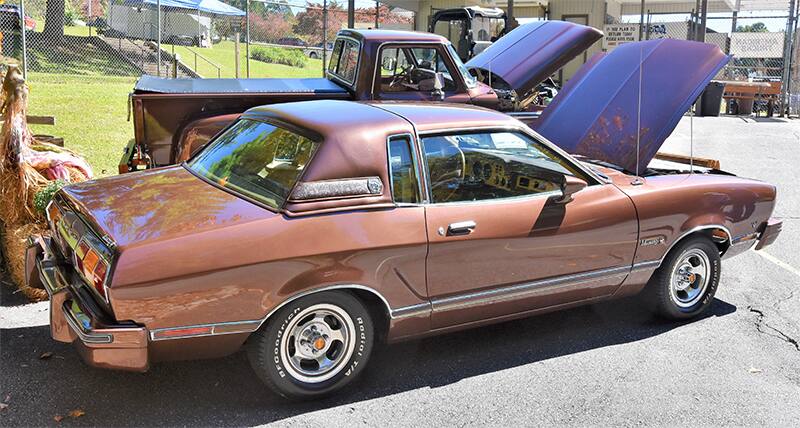 After a Personal Property Pass was issued, allowing for the $4,500 sale of the "Western" Mustang II concept, it dutifully and reliably transported Rita to and from her job at nearly Beaumont Hospital for the next 17 years. The "Western" F-100 however, was not so lucky. Without a buyer it was crushed, as per company policy … but this was not actually the end of the Western pickup.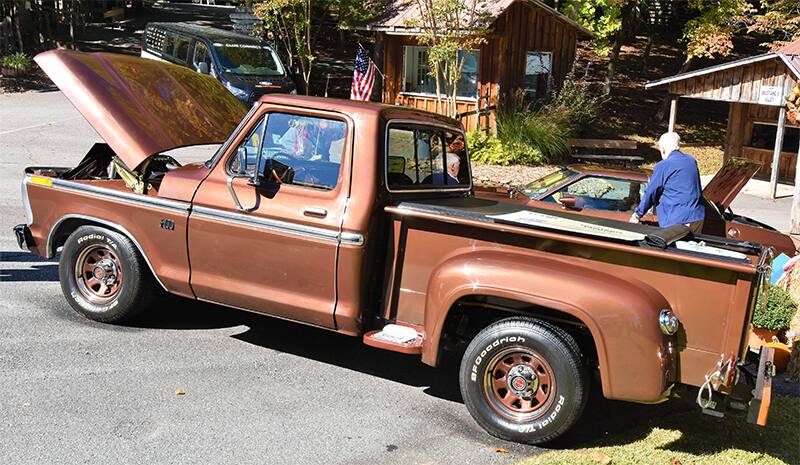 Long-regretting not having been able to save the original truck, Rita and Doug decided to purchase a black 1976 F-100 Ranger pickup back in 2000, shortly after Doug's retirement from the Ford Design Center. Doug then set to work meticulously recreating the Western F-100 pickup, obsessing over every detail. Ensuring everything was "just right" took time, and it wasn't until seven years later that the reincarnated Western F-100 truck was largely completed.

In the end, the labor of love that Doug's Western F-100 build was turned out to be less of a strict recreation, and more of a historically-inspired reimagining. While the most important visual cues were spot-on, Doug took creative ownership of the build and included upgrades to the brakes, transmission, engine and suspension, as well as subtly incorporating modern amenities such as a Pioneer stereo and backup camera. Power brakes and air conditioning were also added, as were a four-core radiator and AOD automatic transmission. The suspension was lowered three inches in front, and two inches at the rear, and the truck's small-block 302 V-8 was bored 60-over, and gained a Holley 650 cfm carb, single-plane intake manifold, headers, and a custom exhaust.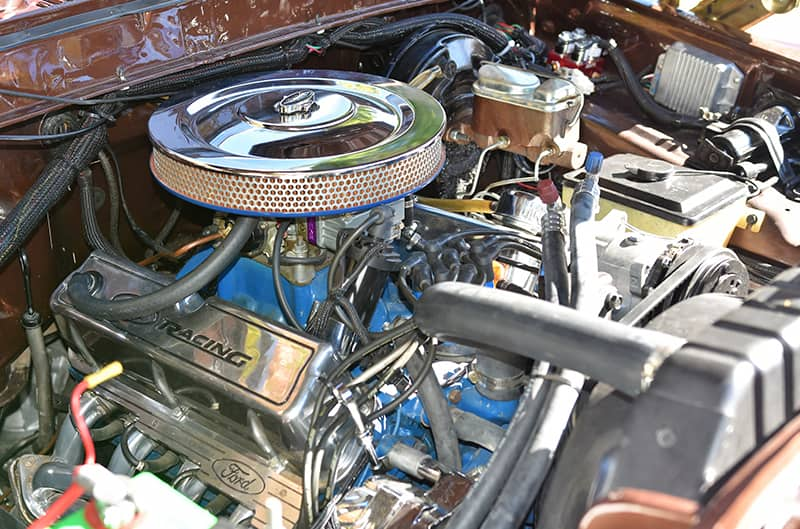 Sadly, Rita passed on February 15, 2018, but her memory lives on … and is even pressed into the tin of her Mustang's original license plate that reads "RDB-43," symbolizing "Rita, Doug & Boys." Finally, on October 2nd and 3rd of 2020, the Northeast Georgia Mustang Club held its 47th Annual Fall Regional Shelby/Mustang and Ford Meet, and Mustang II Reunion V, at the Georgia Mountain Fairgrounds in Hiawassee, GA. With the help of a few friends, Doug proudly brought both the Western Mustang II prototype and its spiritual F-100 stablemate (that now only necessitates fabrication of its vinyl roof trim to be complete). This show marked the very first time the pair has ever been displayed together in public, which was a special moment for Mustang II and Ford fans in attendance, as well as Doug and his boys. We're quite sure that Rita was looking down, smiling while so many spectators enjoyed the opportunity to finally see this truly unique pair of historic Fords together.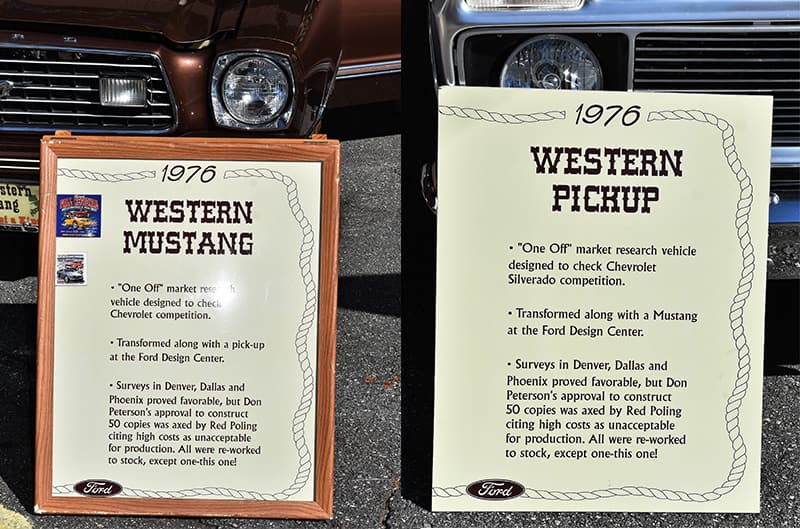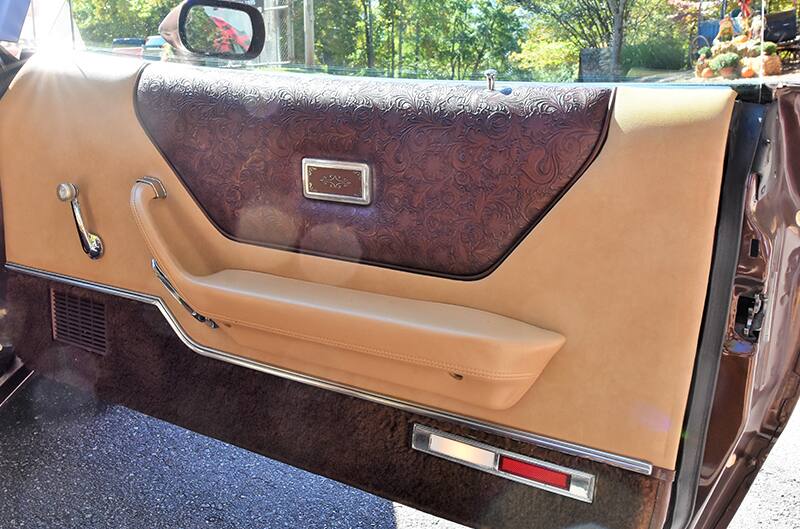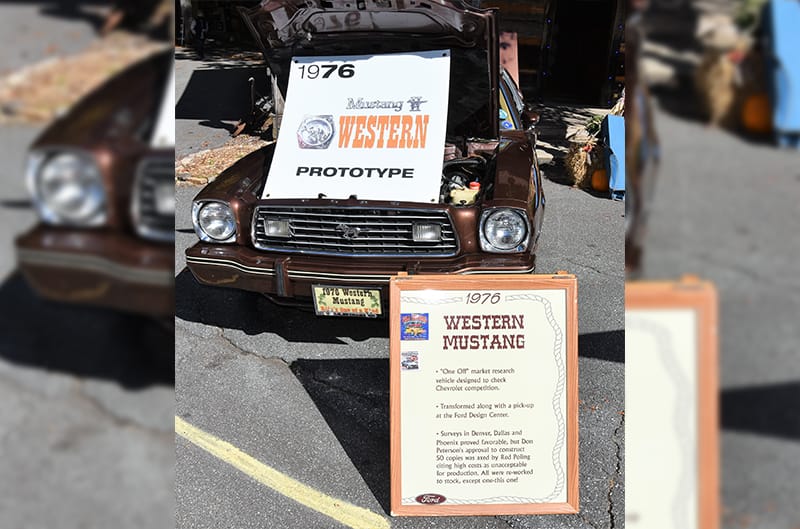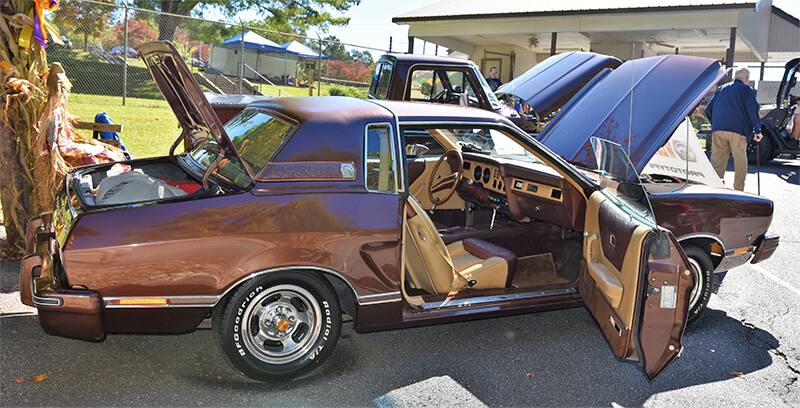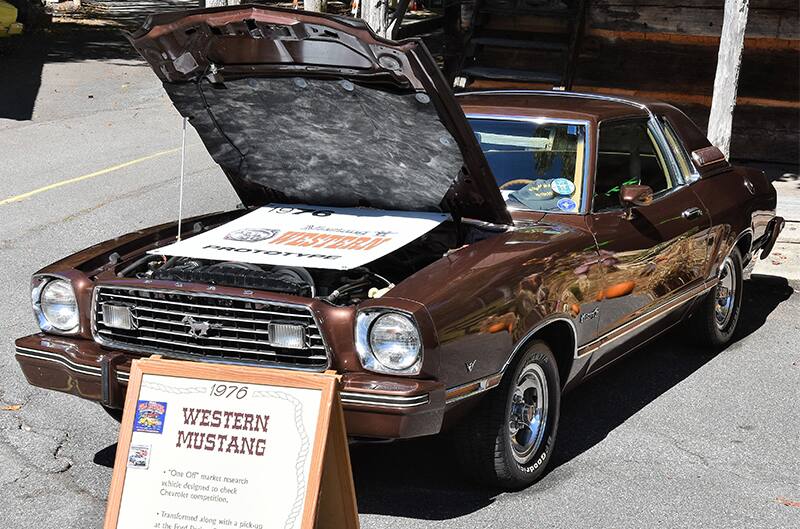 FORD PERFORMANCE PHOTOS / COURTESY 'BUNDLE' BILL HAMILTON