READING, PA. – If you follow the collector car world, you've likely seen headlines that claim today's younger generations are not interested in the automotive enthusiast hobby. But if you had anything to do with the 11th Annual American Muscle Show, that opinion would change very quickly. That's because young enthusiasts make up the vast majority of attendees for this popular event, hosted every year in mid-June by American Muscle, an official Ford Performance Parts Distributor.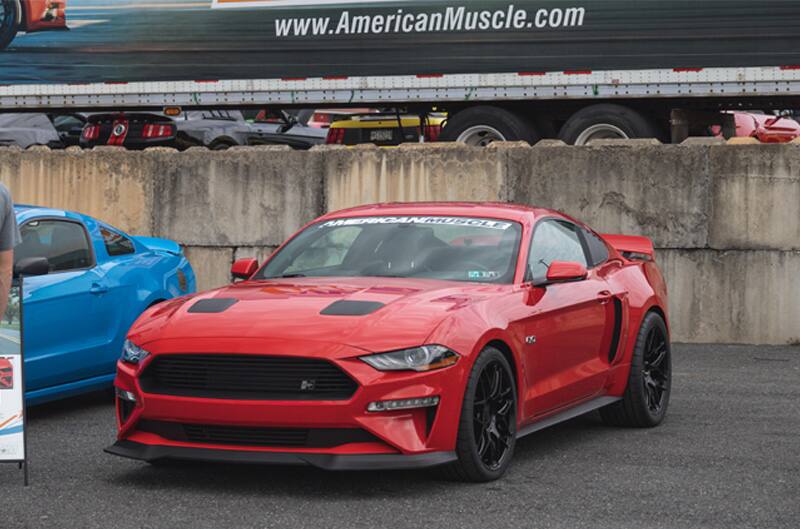 The yearly American Muscle Show has grown to become one of the largest All-Mustang shows on the east coast. It regularly draws more than 10,000 attendees and hundreds of Mustangs of all generations to Maple Grove Raceway, a quarter-mile dragstrip located near Mohnton, Pennsylvania, just outside Reading. Excitement is something this show certainly does not lack -- with a car show, dyno shootout, burnout contest, vendors of every kind, jet-car runs and a Make-A-Wish vehicle reveal, there is always something happening to help keep the fun going.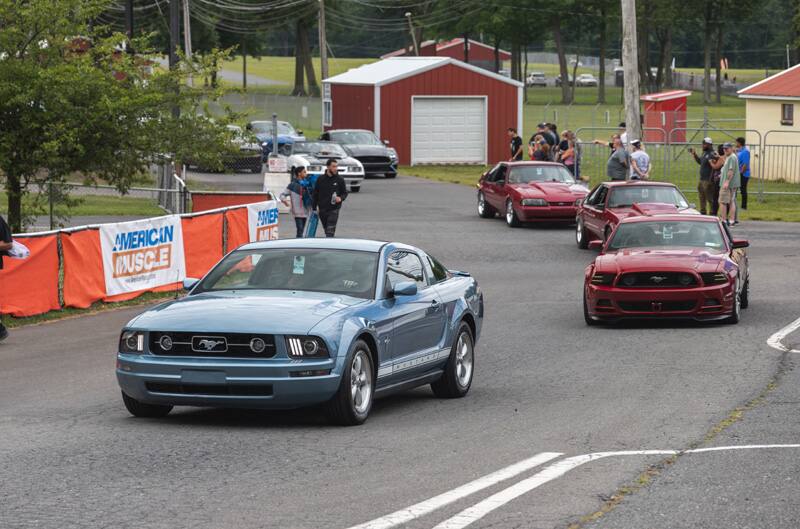 The sounds and crowds around the dyno shootout create their own form of entertainment. Starting first thing in the morning, the dyno team strapped down the first of three competitors, a twin-turbo 2004 "Terminator" SVT Mustang Cobra. While it didn't take home the award for highest horsepower, it sure made some great noises. Next up was a 2013 Boss 302, which could've been considered a sleeper. With a rather quiet exhaust, this stock-appearing Boss Mustang cranked out over 600 horsepower at the wheels. When we returned to check out the final dyno competitor, the crowd swelled to watch a 2011 Mustang GT that also rocked a pair of turbos. The breathed-upon Mustang set the bar well above the competition with a final number of 1,157 rear-wheel horsepower.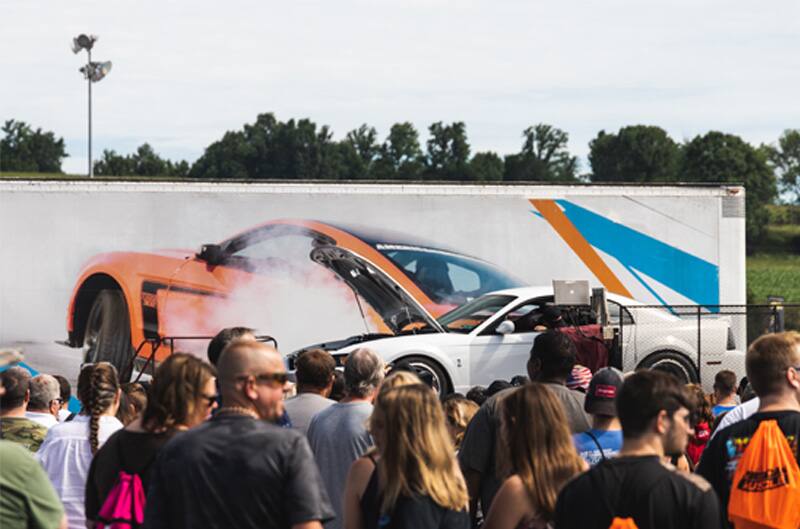 Stage right of the dyno shootout was the well-toured specialty car area. Here we found tons of unique Mustangs that the event team at American Muscle hand-picked for your viewing pleasure. Of these, we found Shelby GT350's, ROUSH Mustangs, Saleens, some of our favorite Boss 302's, and many more tastefully customized Mustangs. If you were looking to get a prime spot at the show for your ride but did not get selected for the specialty area, American Muscle also offered VIP parking for a slightly elevated show price.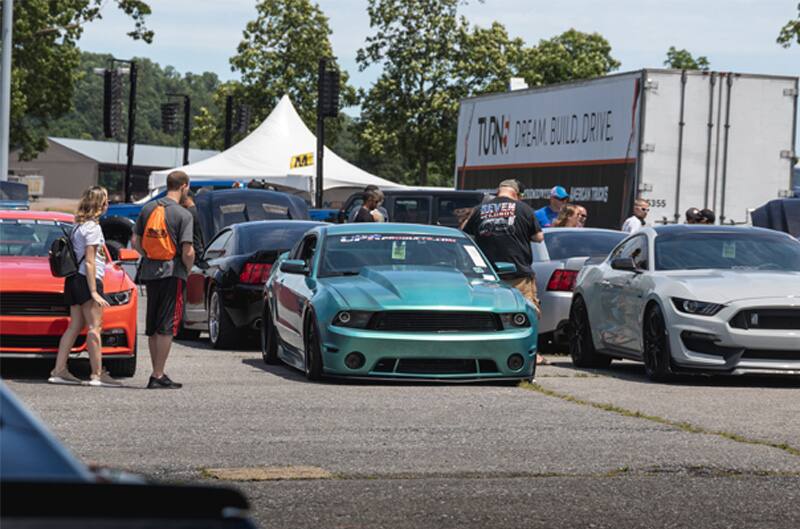 One of the best things about this youth-oriented show is that with it, American Muscle supports a fine charity, the Make-A-Wish Foundation. This year, they had the opportunity to grant a wish for a recent heart transplant patient named Matthew, who wanted some help getting his Fox Body Mustang roadworthy.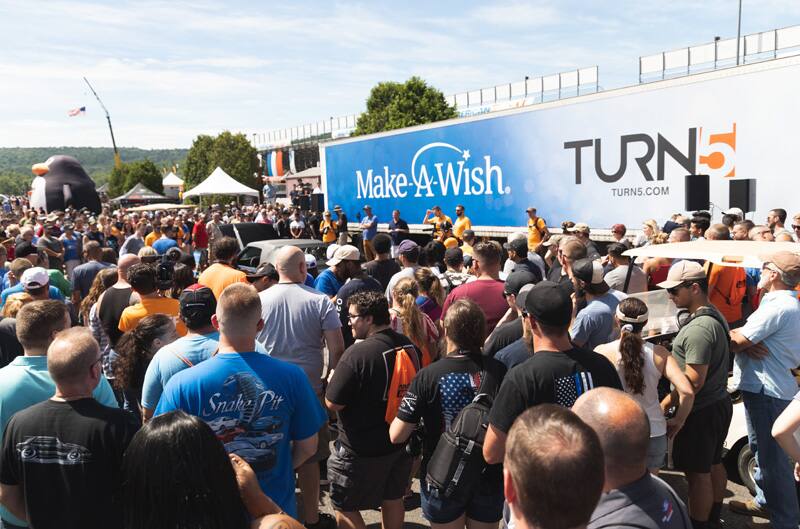 What started as a request to bump out some dents and maybe add a new coat of black paint turned into a full-on rebuild of his passed-down 1983 Four-Eyed six-cylinder Fox. At the heart of the build was a 435-horsepower Gen-2 Ford Performance 5.0L Coyote engine, backed with a brand-new 6R80 transmission.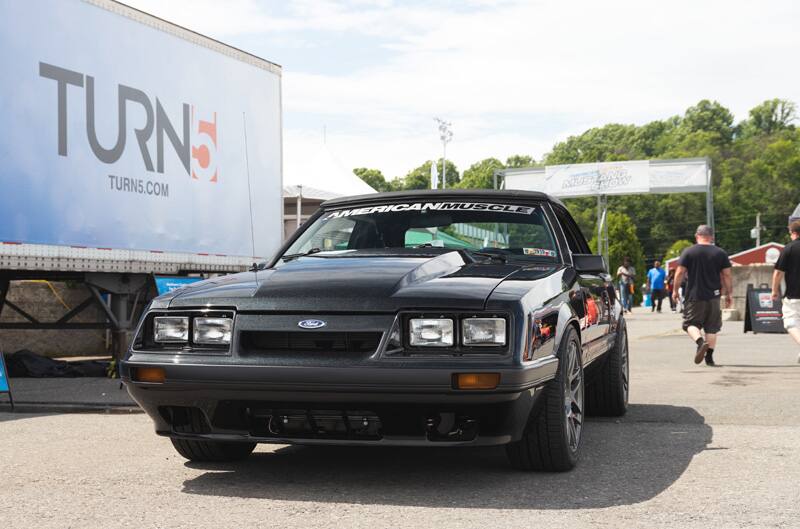 Along with help from a dozen or so other sponsors, American Muscle turned this 36-year-old well-used Mustang into a mean street machine in just a few weeks. The excitement and joy seen on Matt's face when the cover was lifted on the finished car was certainly a heartwarming sight to see. Later that day, Matt also got the opportunity to cruise in his newly up-fitted Mustang down Maple Grove Raceway in the Make-A-Wish parade.
Then came the part of the show that sends everyone running for the grandstands – just to witness the controlled mayhem of the Mickey Thompson burnout contest. Easily one of the coolest parts of the show, the contest pits a few participants from different Mustang generations that are pre-selected by the AM staff.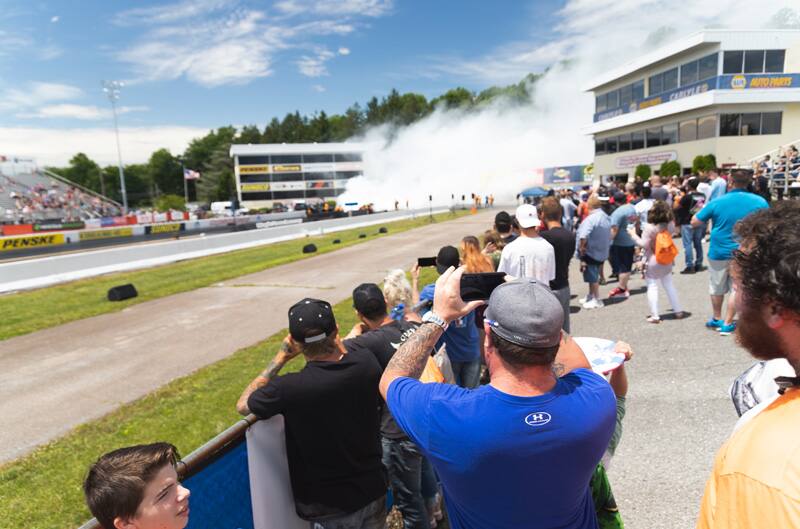 Rolling up to the burnout box with mismatched wheels, these cars are there for one purpose -- to complete for the best burnout with clouds of smoke. The first competitor, winding-out an S550 Mustang V-6, went so far as to blow a rear tire – which detached his rear bumper cover amid plenty of cheers. The winner ended up being "Fast Eddie," a crowd favorite who was behind the wheel of a healthy sounding red Fox Body.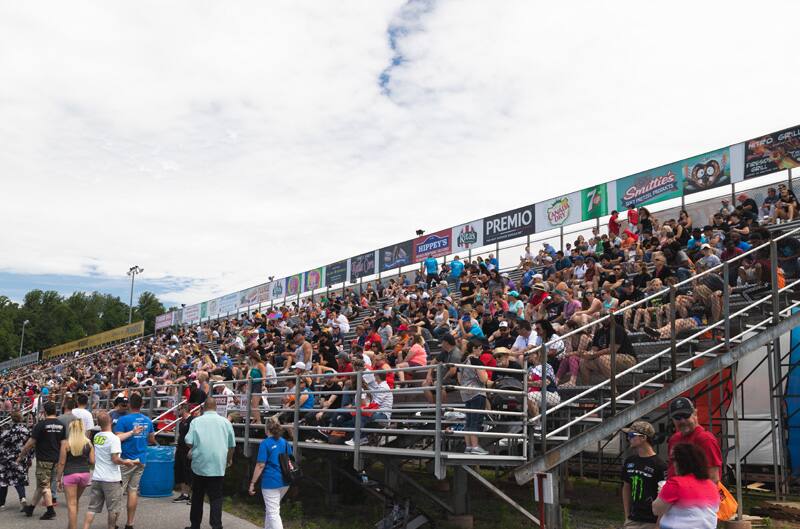 Among the star attractions in the vendor area was our own Ford Performance display trailer strategically located by the entrance. We had the privilege of showing off the all-new 760-horepower 2020 Shelby GT500 Mustang in Rapid Red, as well as the 2019 RTR Spec 1.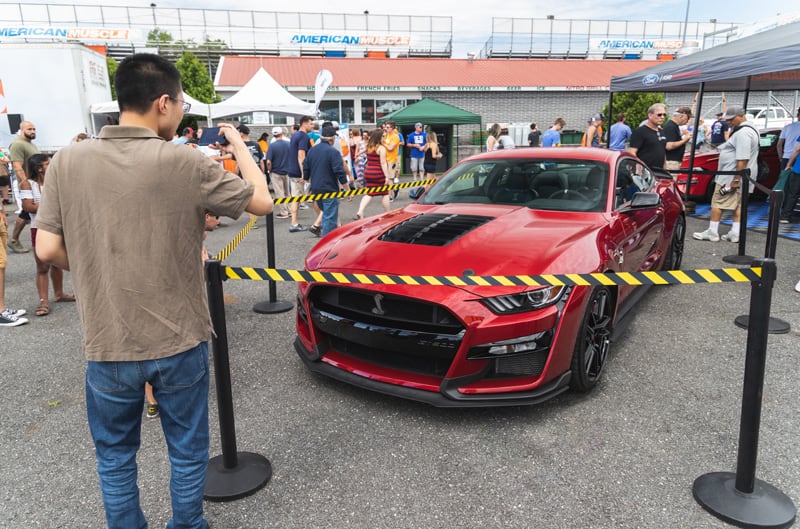 Overall, it's easy to see that the annual American Muscle show is not your average Ford Mustang event. With the latest music (no "Mustang Sally" here) playing over the sound system all day, and high-horsepower attractions that make a lot of noise, it certainly caters to the younger enthusiast crowd. We've already heard from the team at American Muscle, who tell us that they're already planning a bigger and better-than-ever AM2020 show. We'll see you there!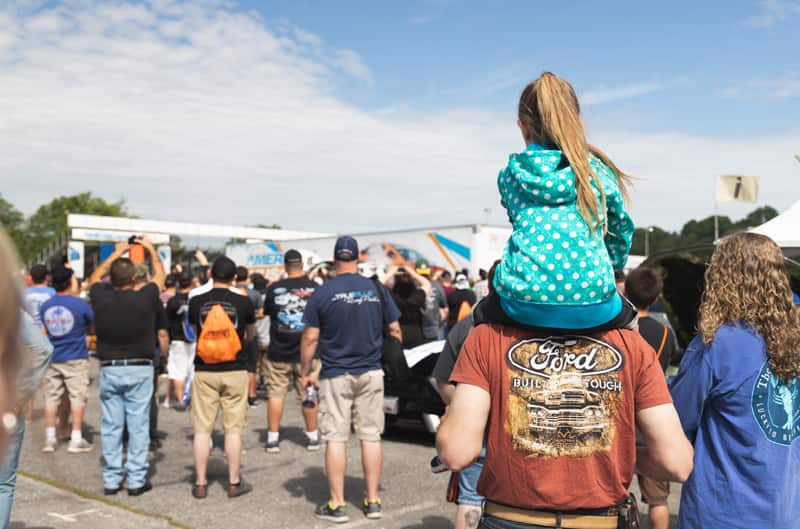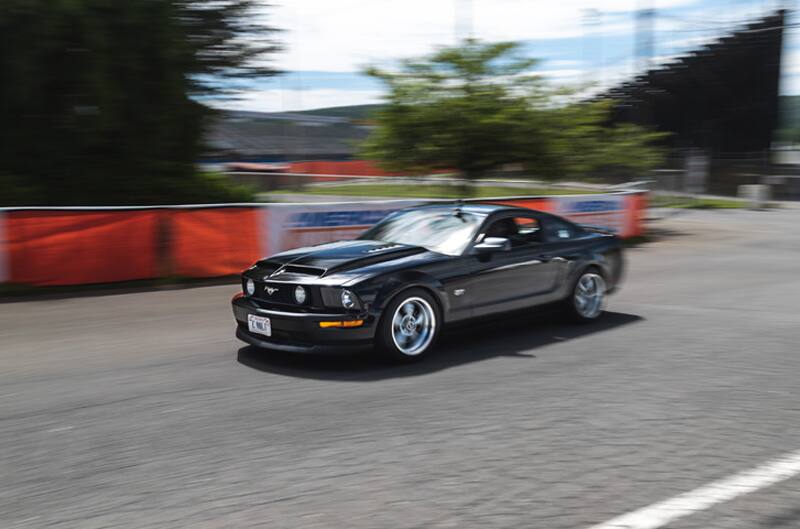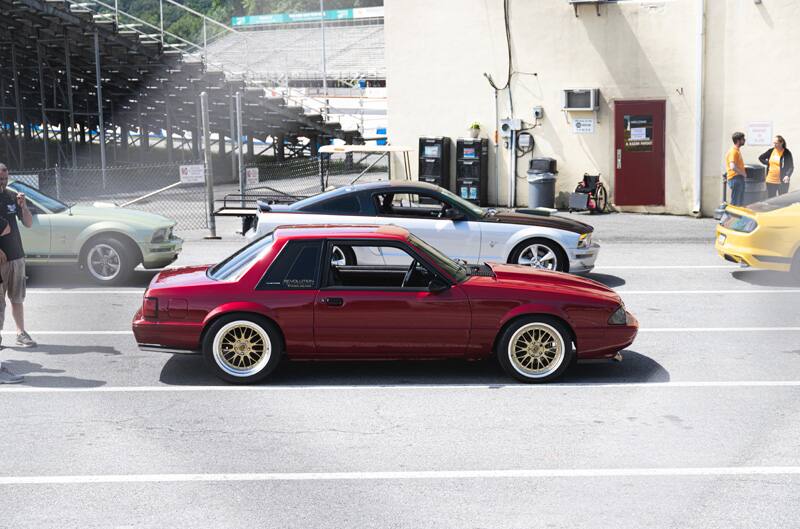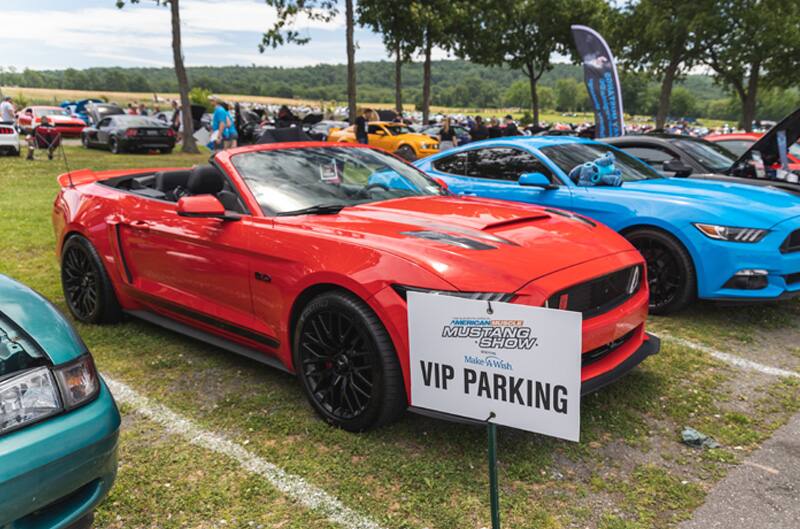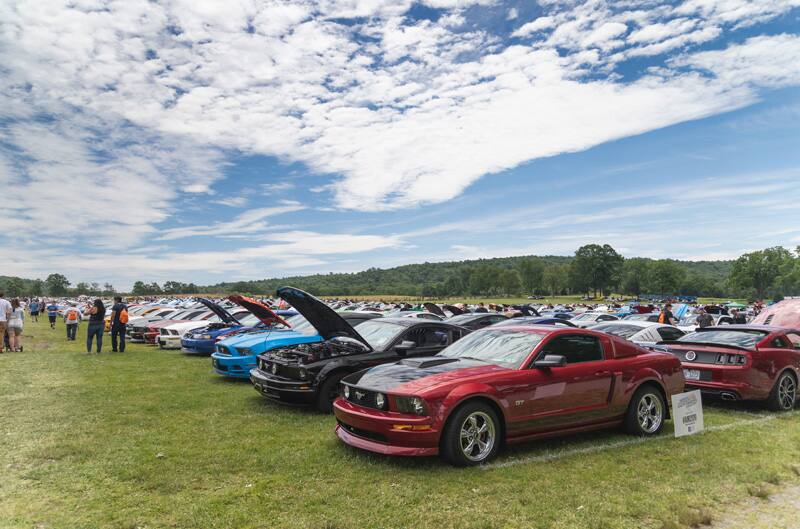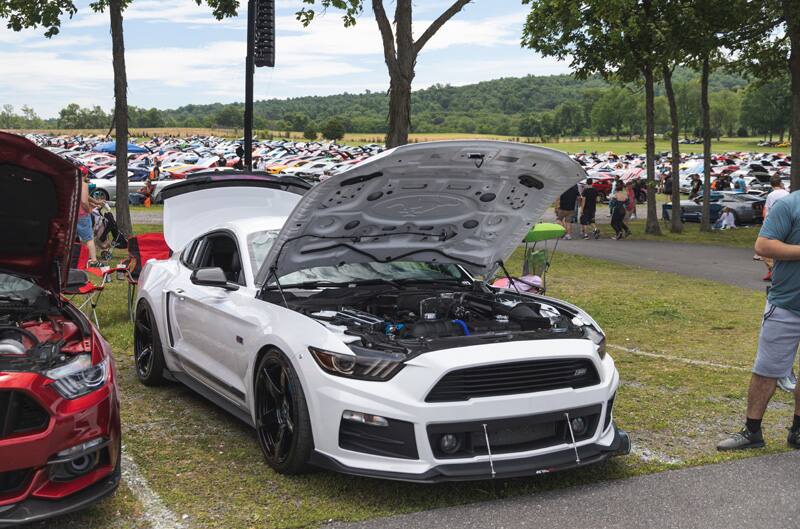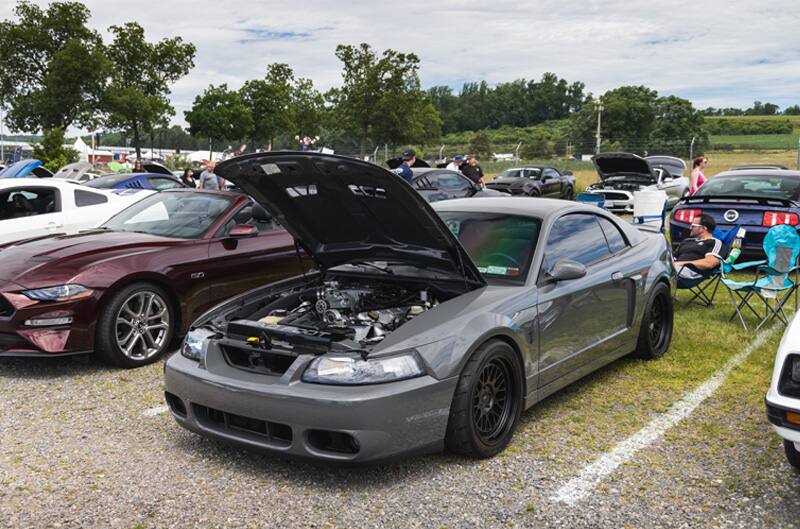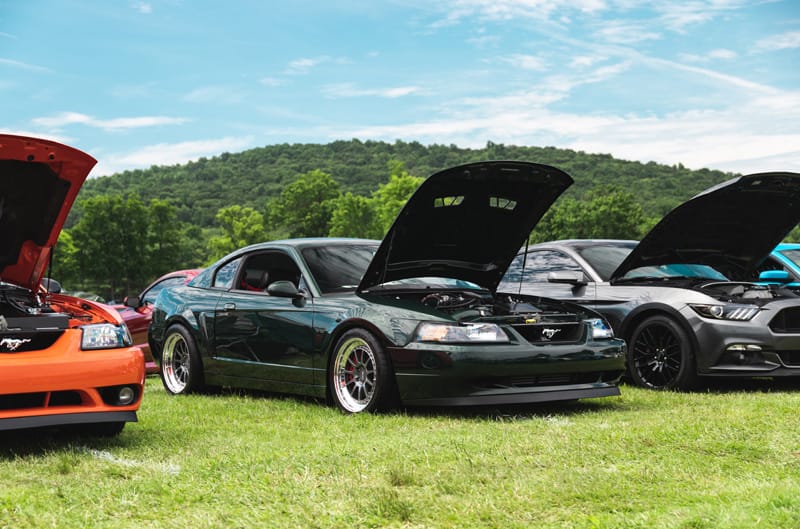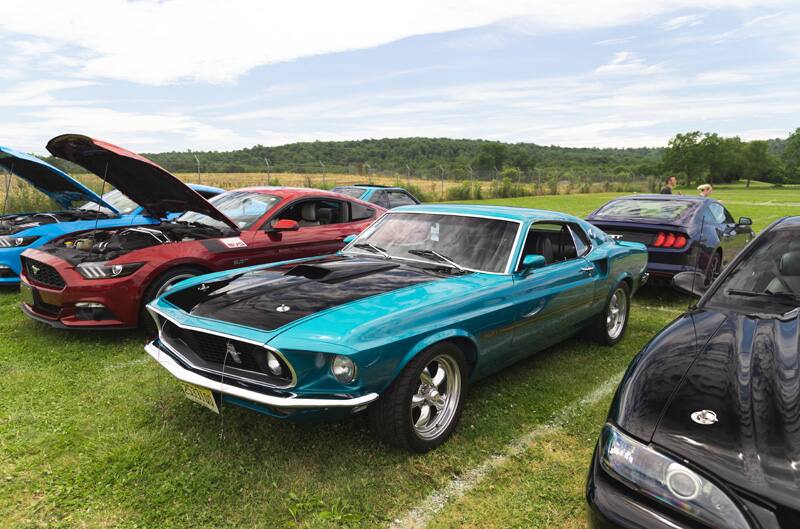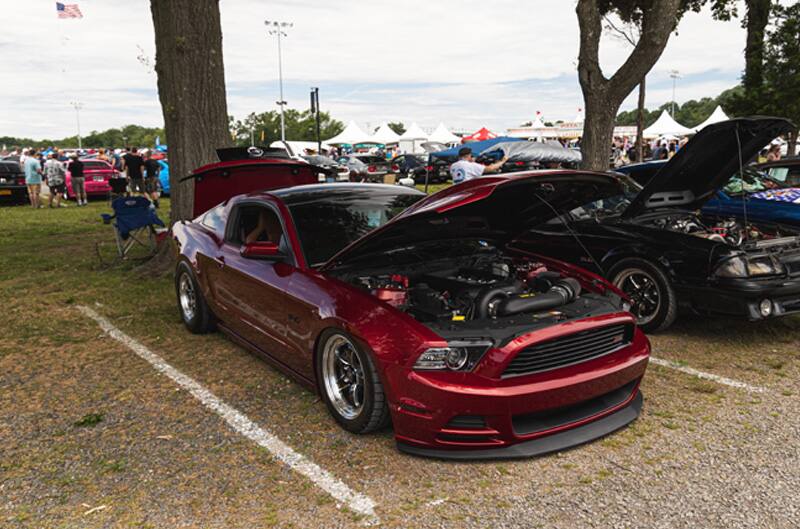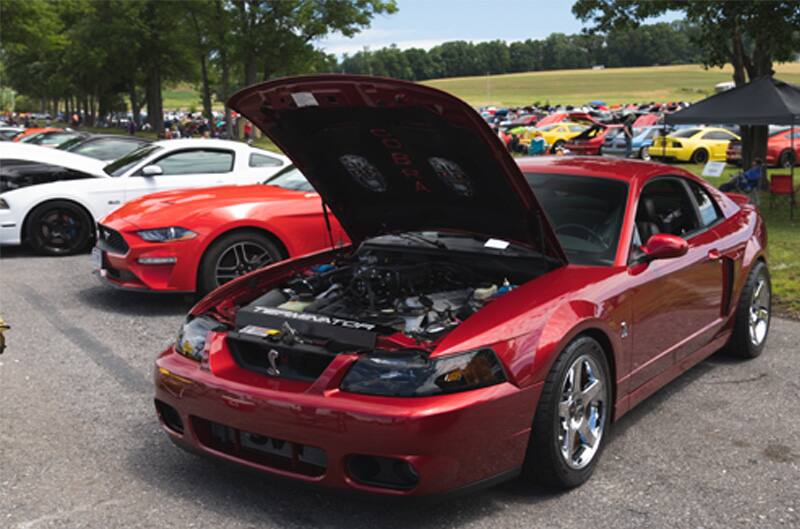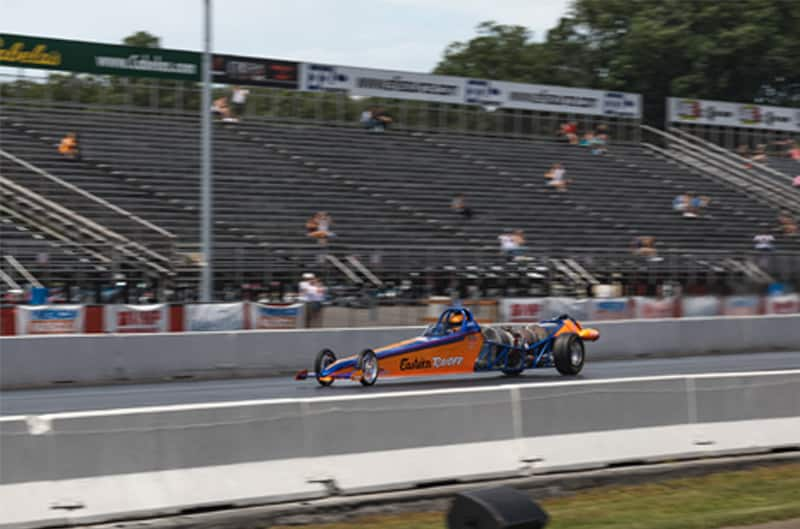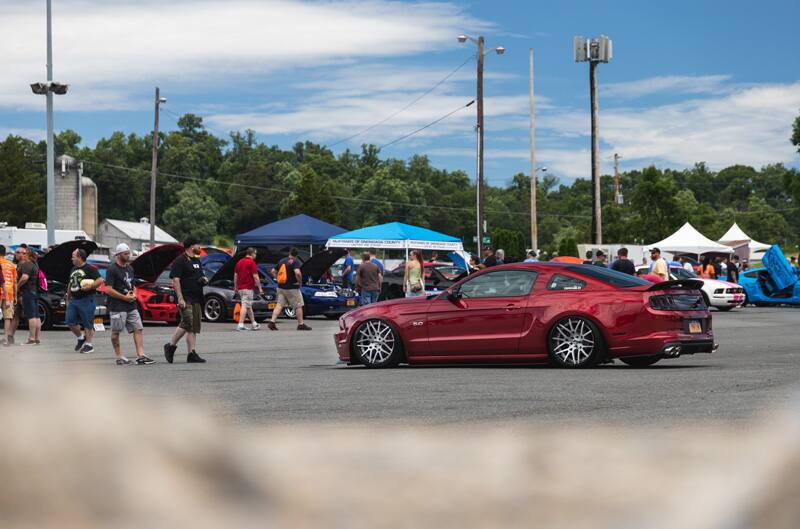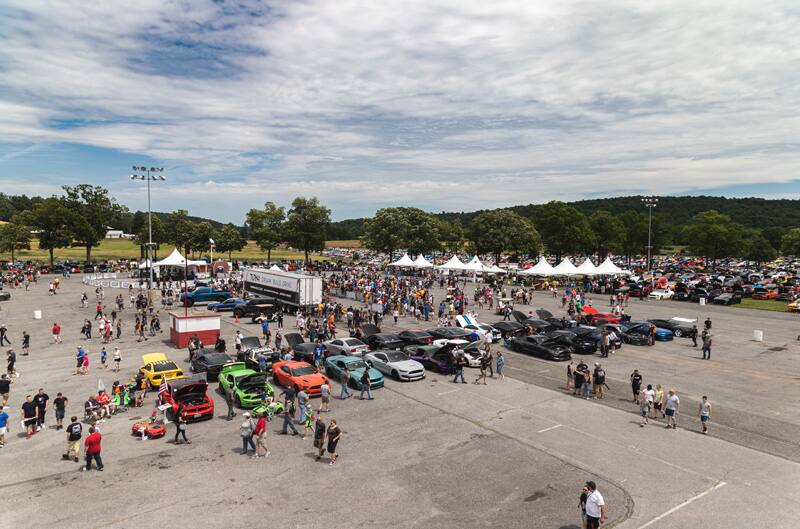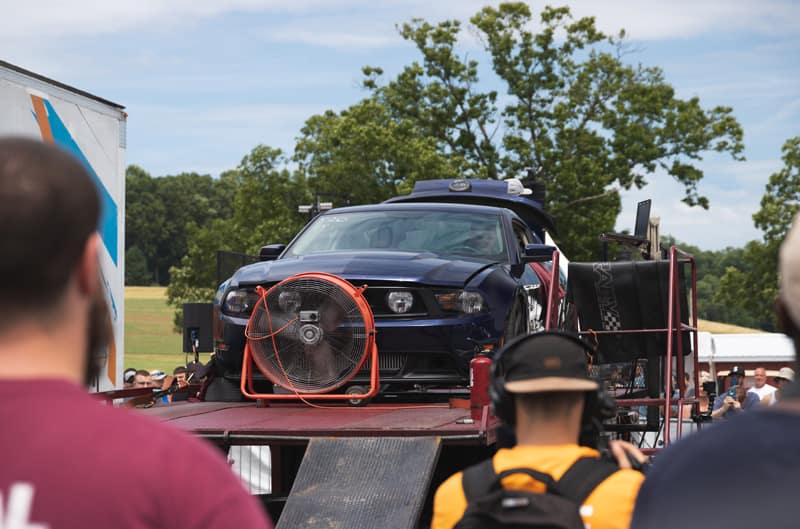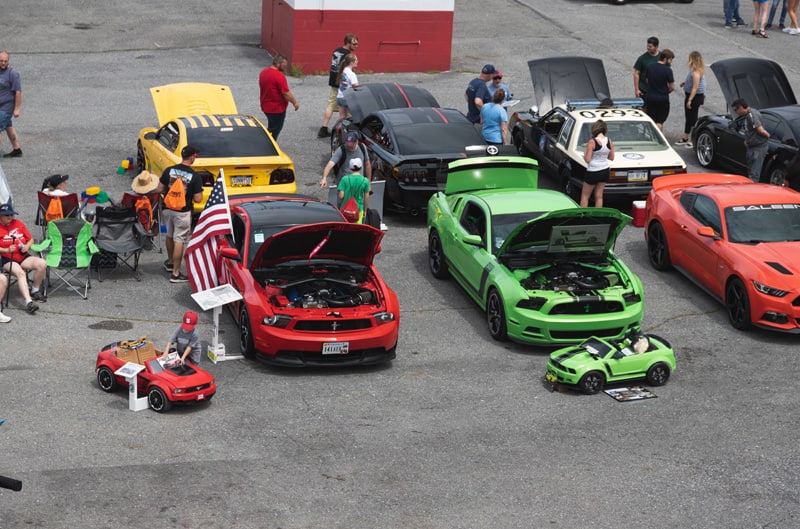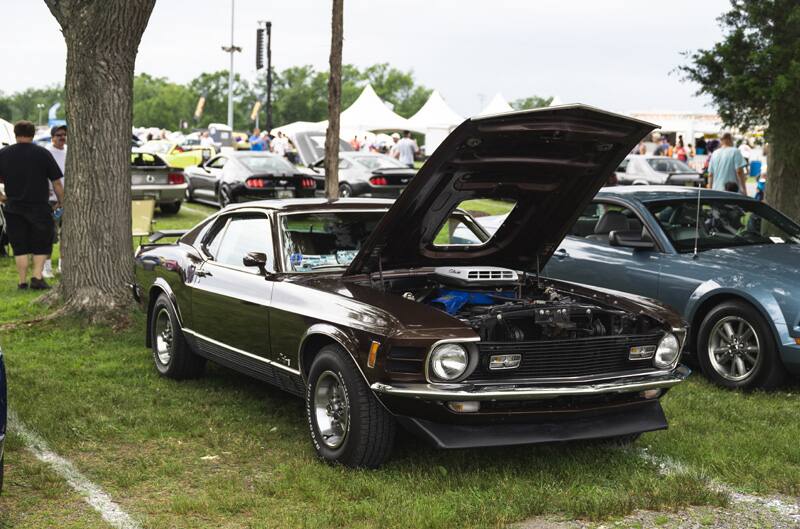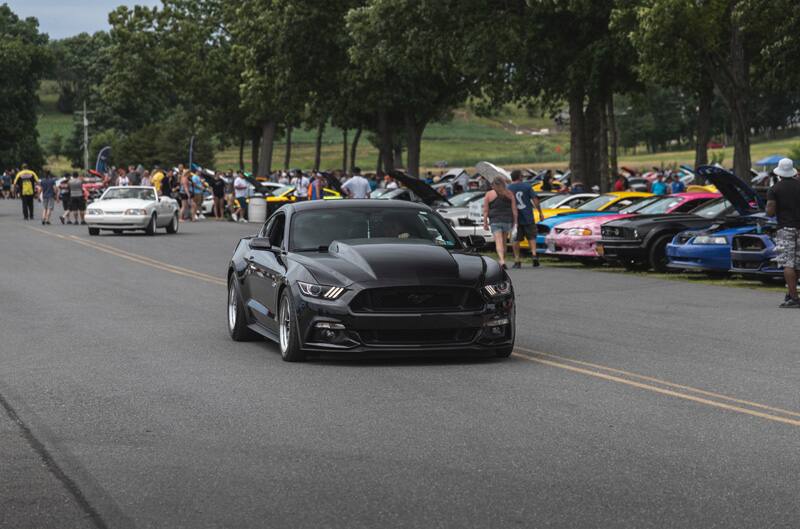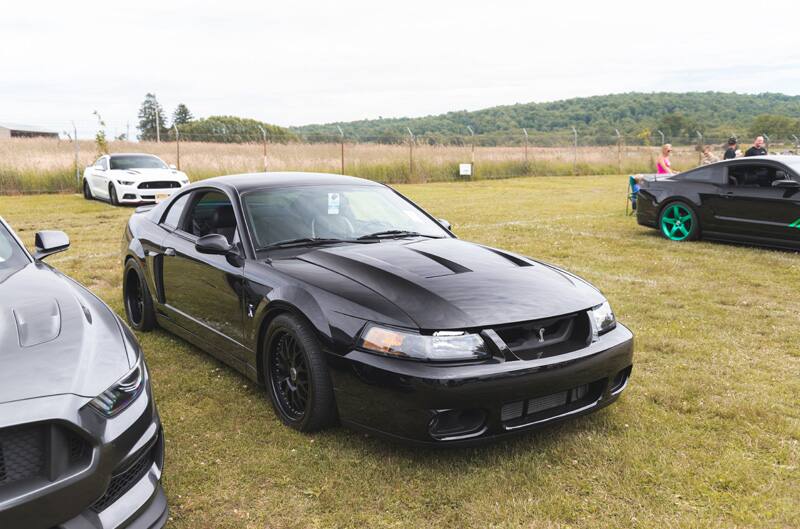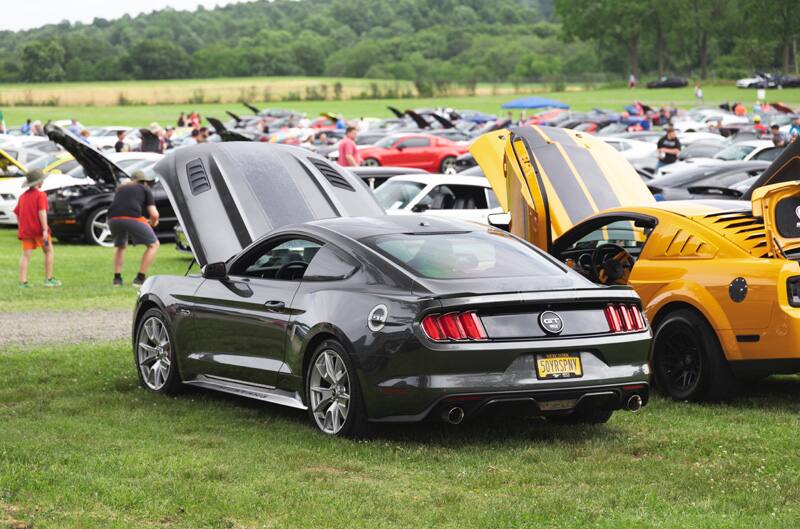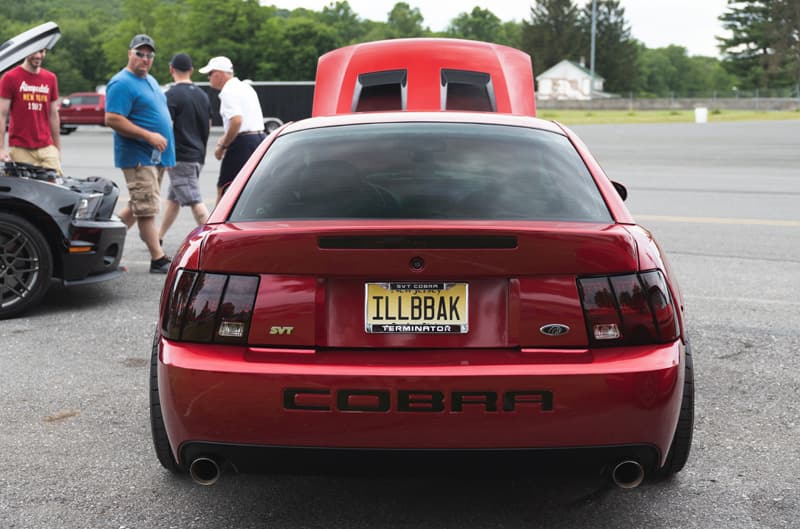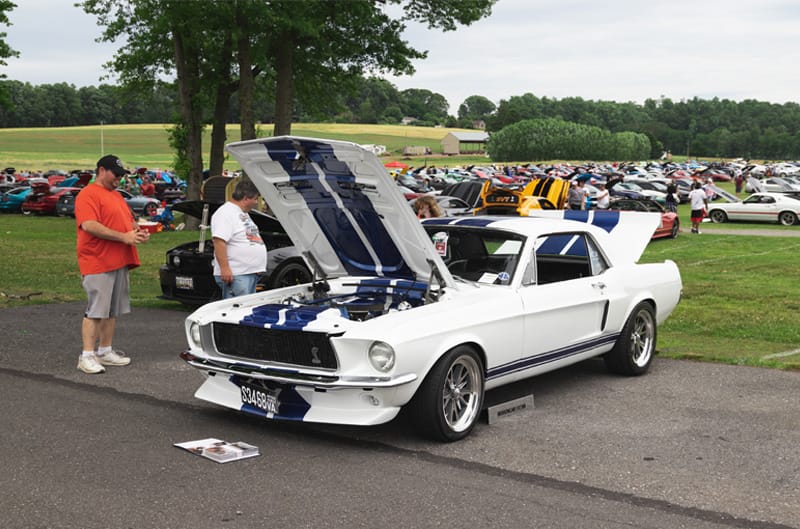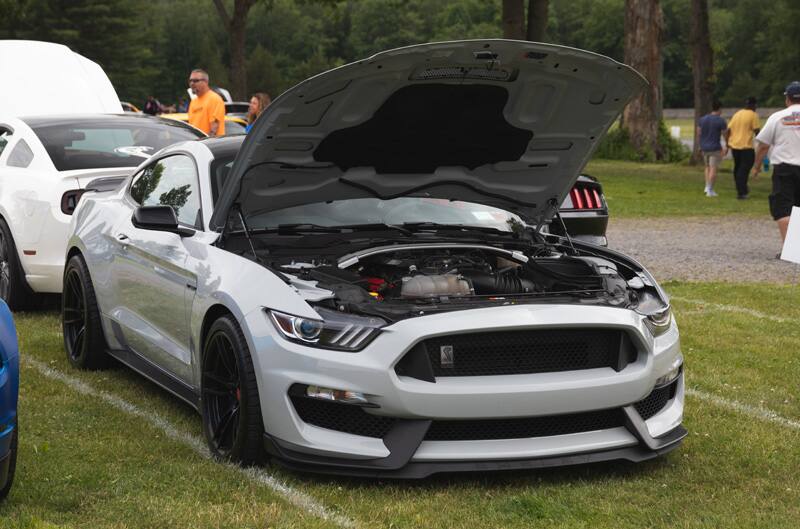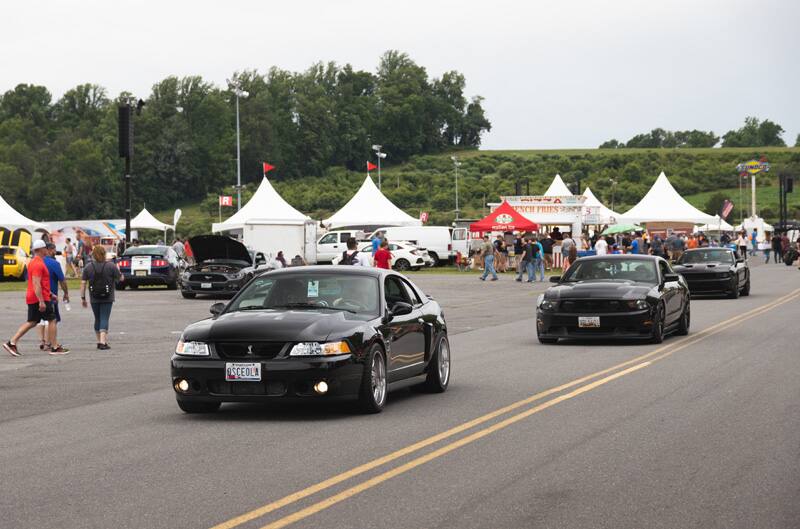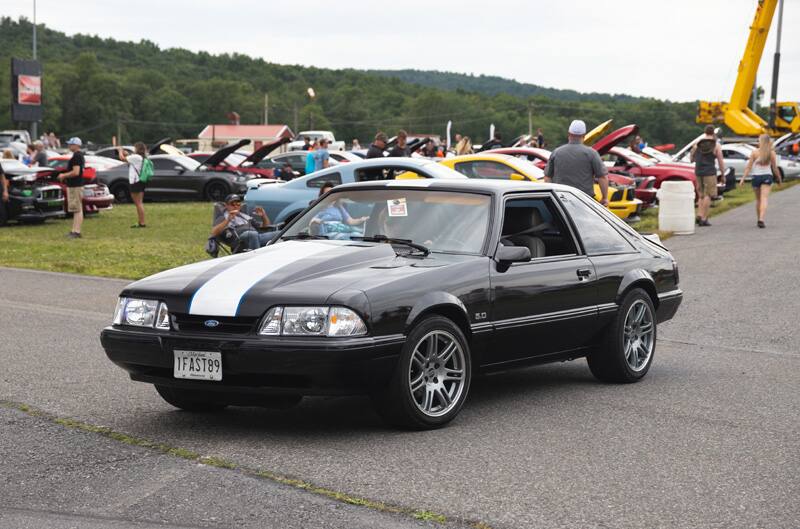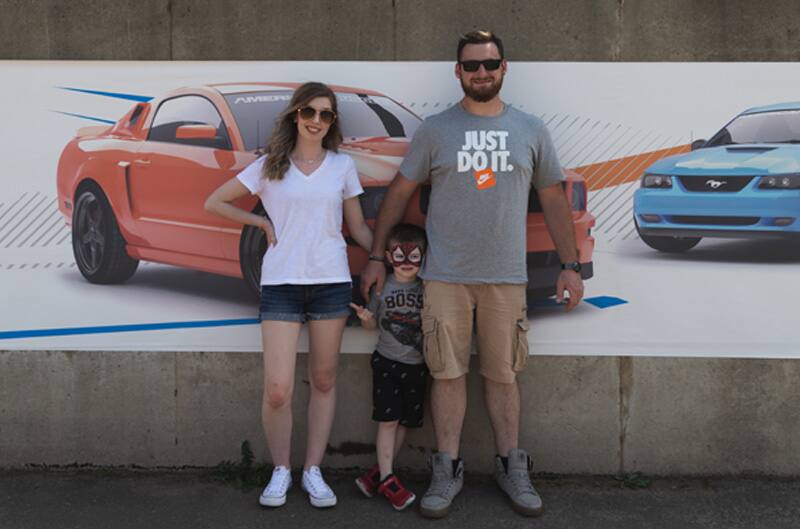 FORD PERFORMANCE PHOTOS / COURTESY MARCUS CERVANTES