FOLLY BEACH, S.C. – The Bronco Super Celebration is the ultimate gathering of Ford Bronco enthusiasts. Ford Bronco owners from all over America meet at the Talley Ho Inn in Townsend, Tennessee, for four days of driving, shining and showing off their rides. When I was asked by my friends at Ford Performance to attend the 11th annual event, I was a little intimidated. It would be my first time at a Bronco show and after years of attending Mustang shows with friends from all over the country, I was back to being newbie and knowing no one. On top of that I decided to attend the show myself so that I could have some "bonding time" with my recently acquired Bronco. I also wanted to talk to other owners to focus on finding a solution to my steering issues – which you may remember from my 1,000-mile adventure just getting her home.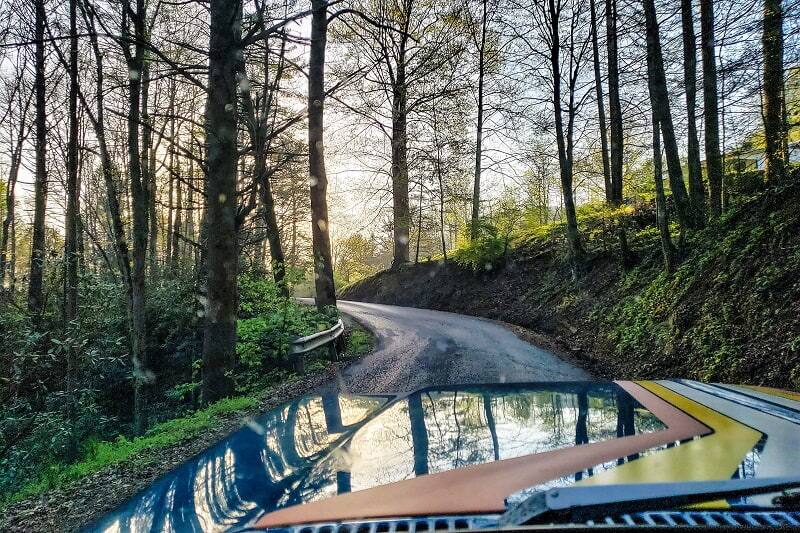 The 360-mile trip to Townsend, Tennessee, through the Smoky Mountains was a route I have done many times before, so I was a little surprised when I ended up on some winding country roads. I have been to "Ponies in the Smokies" in Pigeon Forge, and know I never took this route before with the Mustang. As the road turned to dirt I remembered reading something about the town being on the "quiet side" of the mountain and just figured that must be why they plan a truck show in the area, as it would be an easy way to weed out the cars.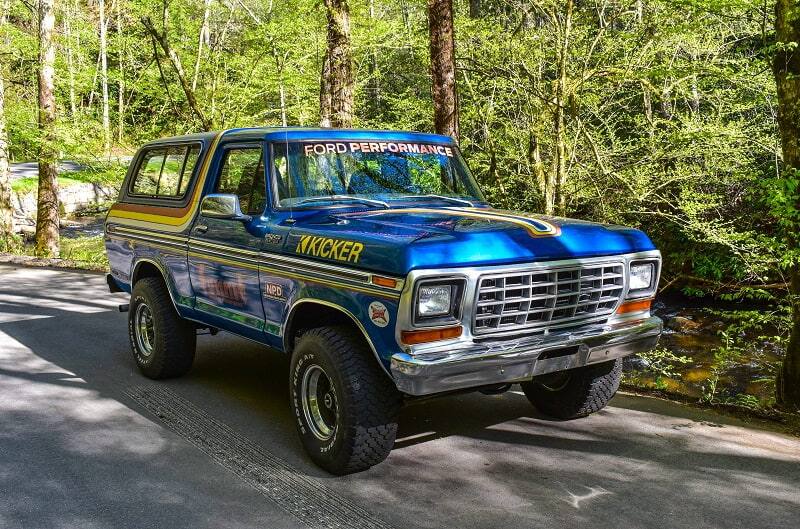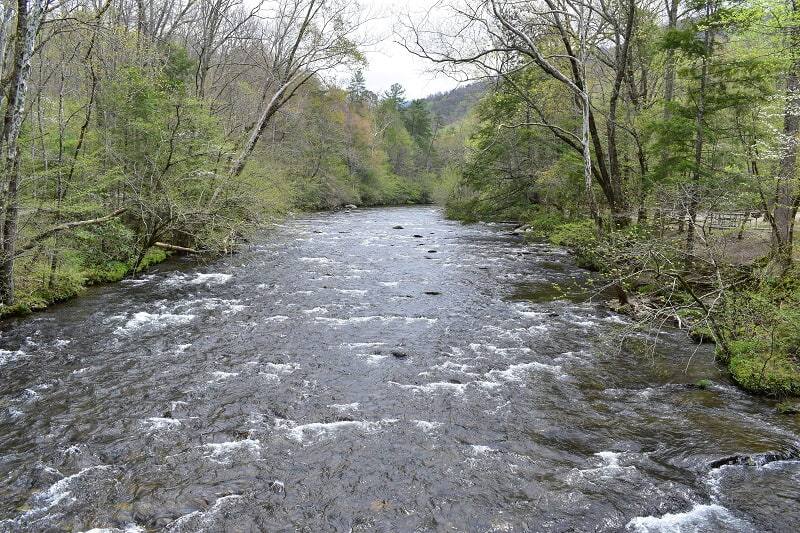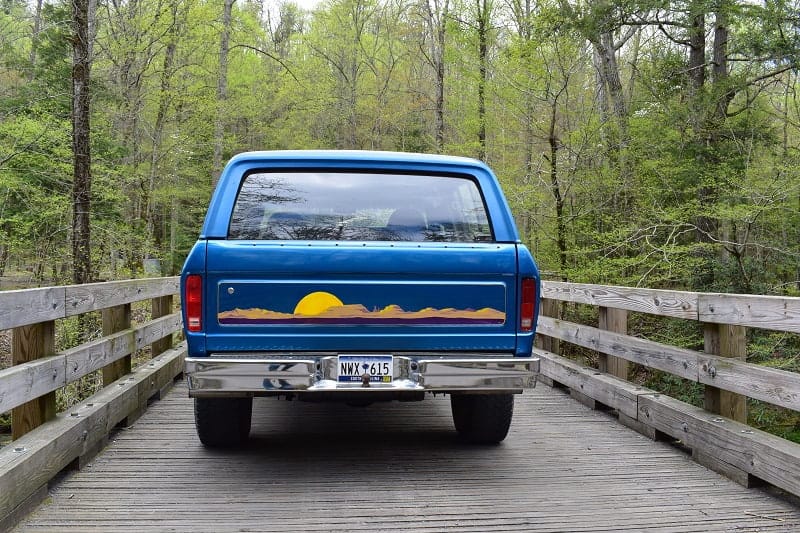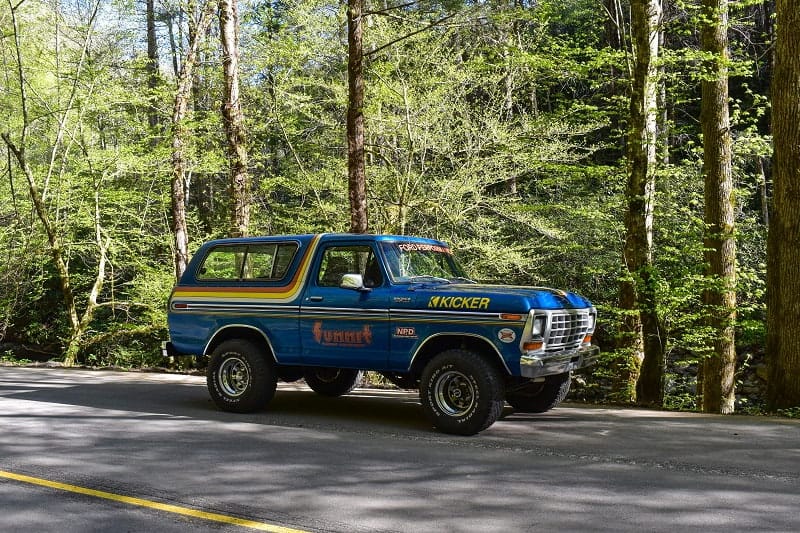 About 10 miles into the woods I lost my GPS for the first time since getting my "new and improved" phone. And that's when it hit me: I never changed the settings from "shortest distance" to "shortest time." The GPS made me do it – but by the end I was glad I went this way. It was the first time I had taken the Bronco on anything with curves, and she did great so my confidence driving her grew ever so slightly.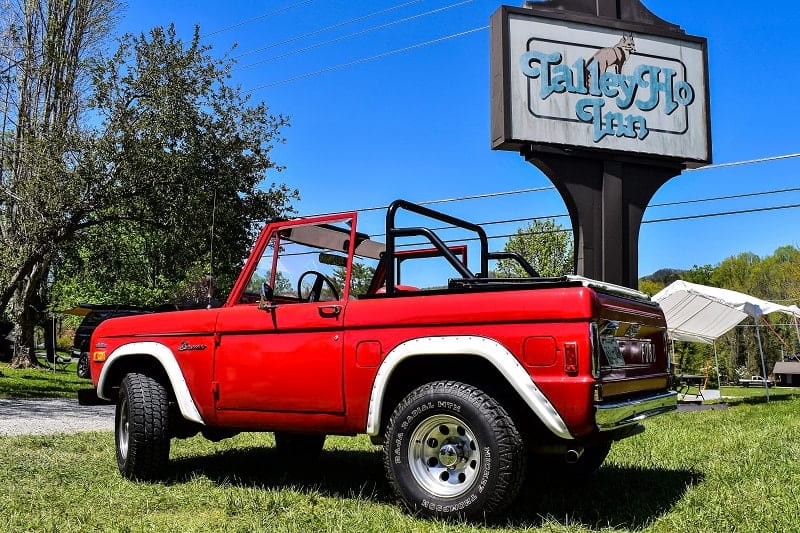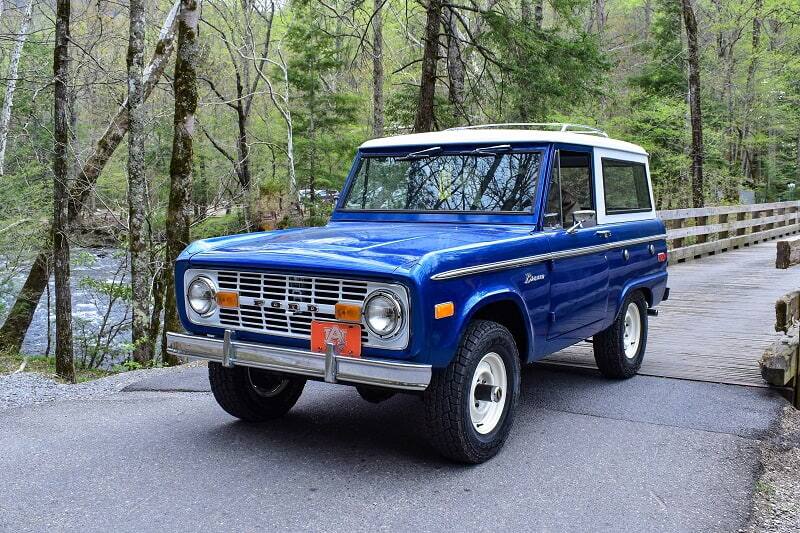 As I pulled into town, I saw my first sighting of another Ford Bronco and the excitement took over as I found myself waving like a school kid on the back of a bus. I pulled into the Tally Ho Inn and immediately fell in love with the old-school vibe going on there. The Inn was opened in 1953 and is the oldest continually operated hotel in Townsend, located just one mile from the Great Smoky Mountains National Park -- so me trying to describe the scenery here would be worthless; just imagine The Sound of Music with Broncos on the hillside and you may get close to what it was like. I somehow managed to get one of the original eight rooms at the Inn, and as I got settled in, I realized the back window looked out on the show. Talk about a prime location!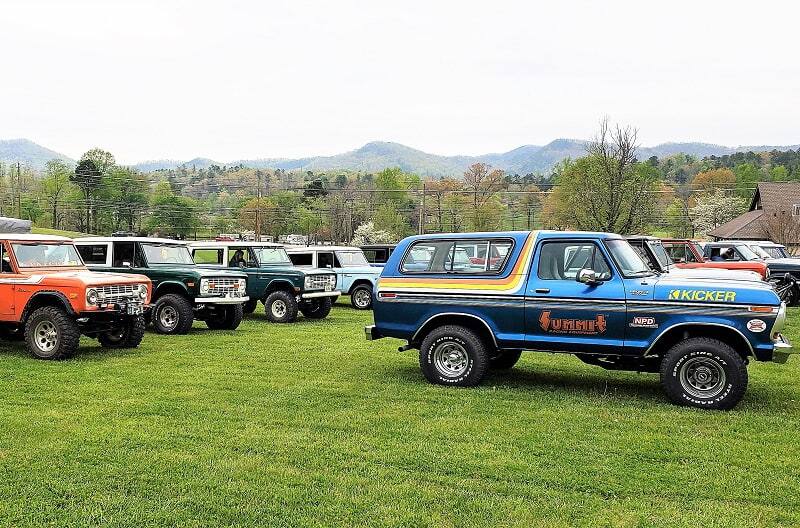 The next day I was greeted by the rumble of Ford motors as I walked over to the show field. Broncos were rolling in as others were lining up for one of the many drives planned by event organizer Tom Broberg. Unlike the static car show format that most of us are used to, Tom's goal is to always keep things interesting. He knows the area like the back of his hand, and wants everyone to be able to see and enjoy all the beauty and fun that the Smoky Mountains have to offer.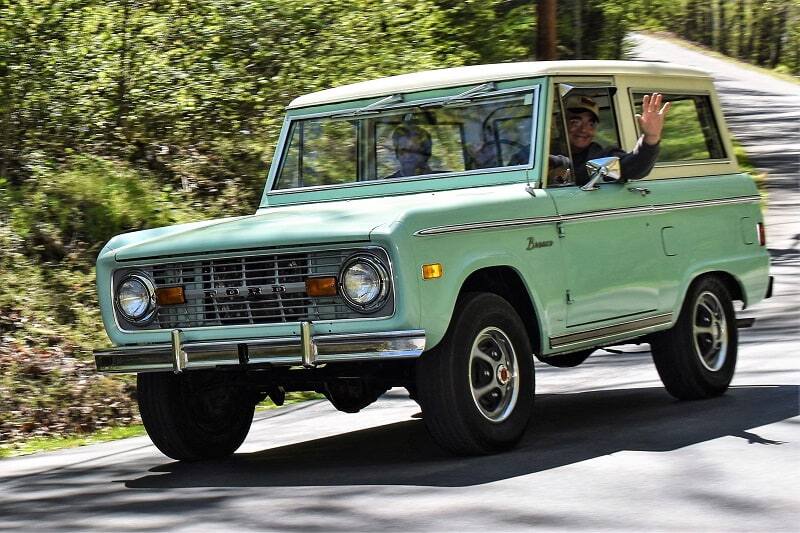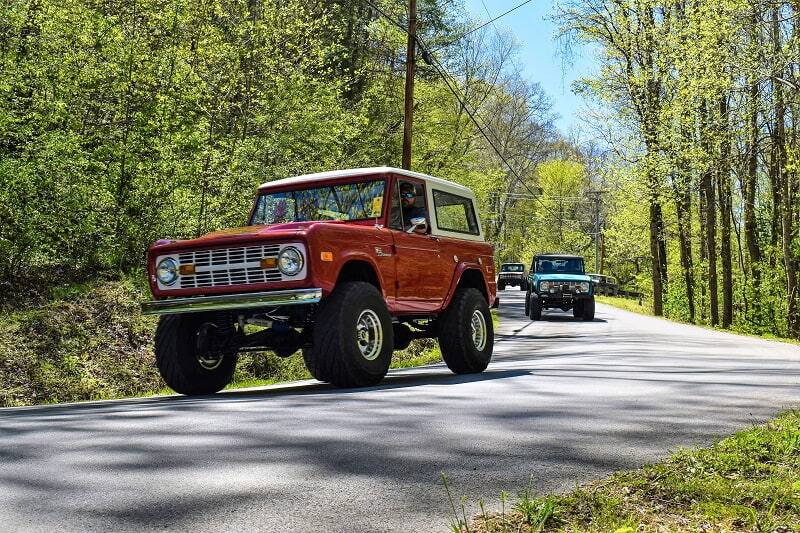 And there are drives for everyone – from the 318 curves of the Tail of the Dragon to the all-dirt back roads, and even a tour of an old ghost town. All throughout the day groups would line up and head out for an adventure, and that's as simple as it was: Just line up for where you wanted to go – no signing up or extra thought needed. That was another great aspect of this show that I loved: you were pretty much able to come and go as you please.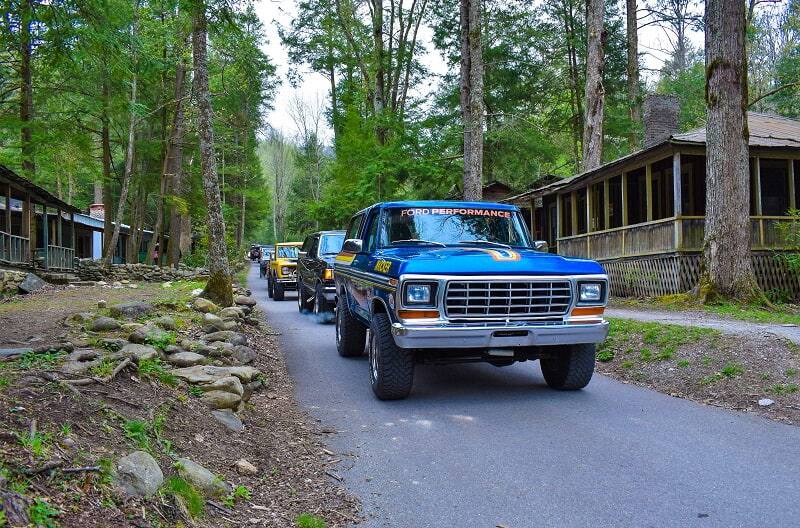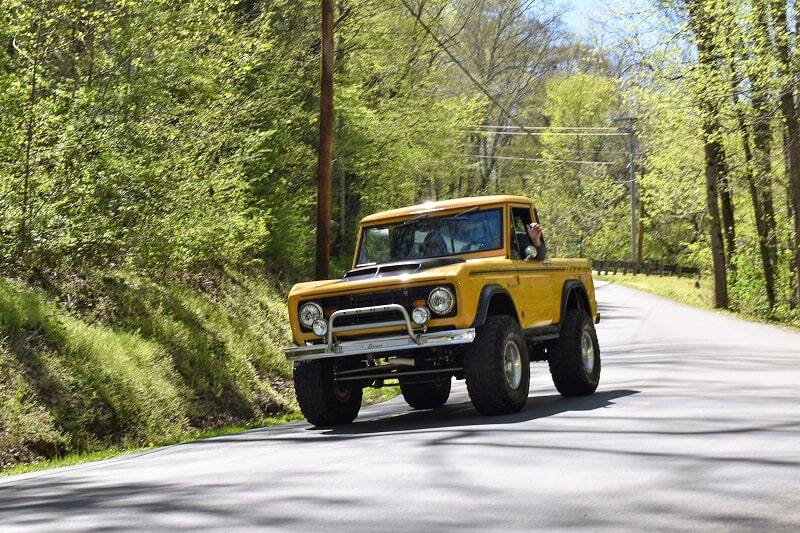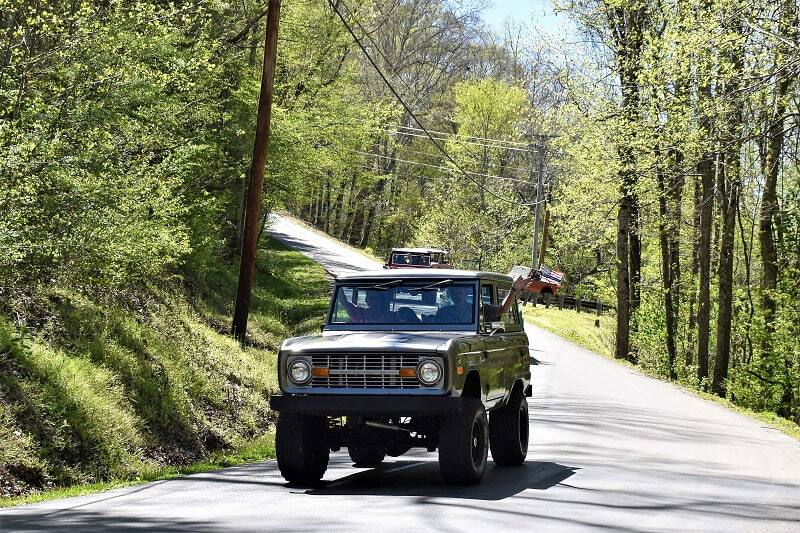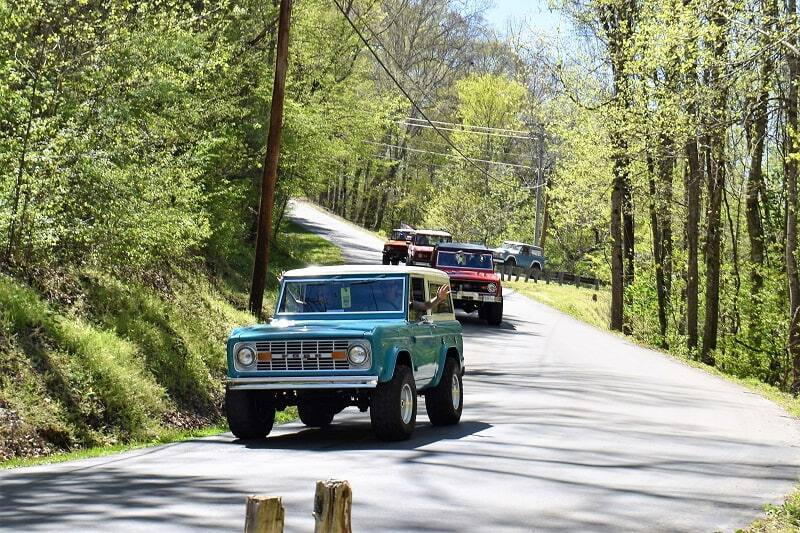 Which also made the show similar to a big parade. The outer perimeter was a continuous showcase of Broncos rolling in and out of the lines, and by the end of the weekend I realized that the smart people parked their seats right there and simply enjoyed watching the "Bronco Channel" all day long.
All my fears of being a newbie disappeared as I embraced the newness of it all. It was my first time seeing every make and model of Bronco in real life.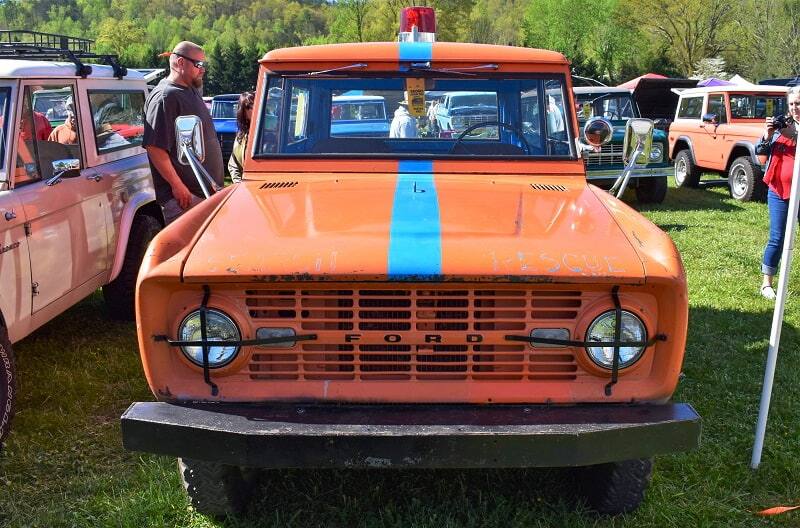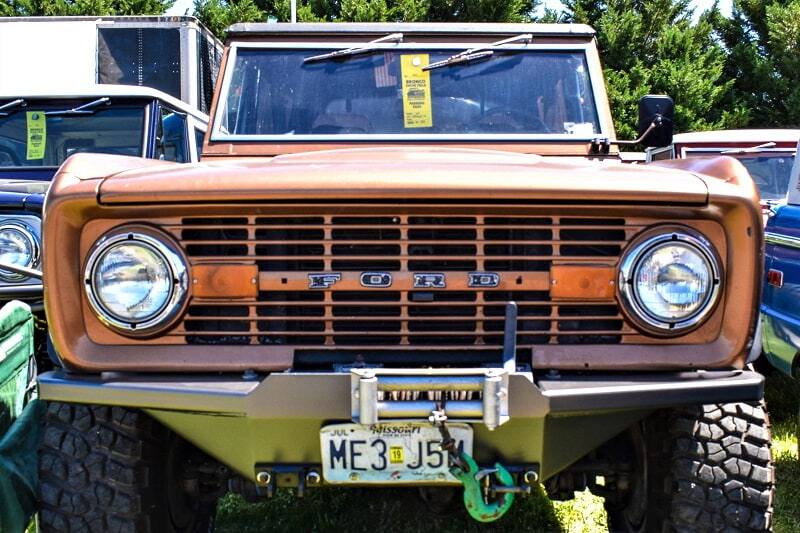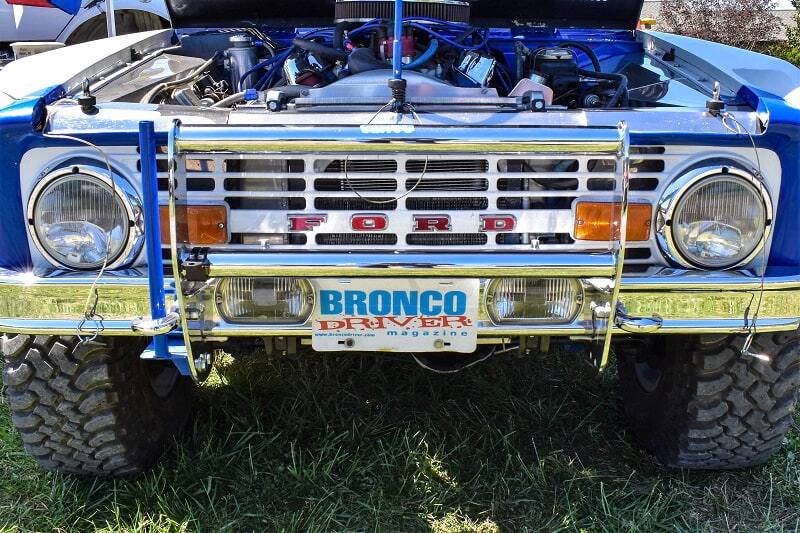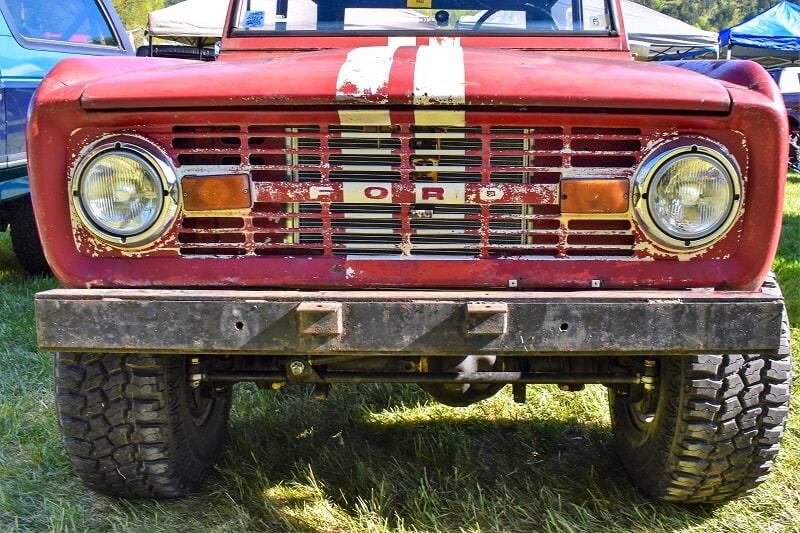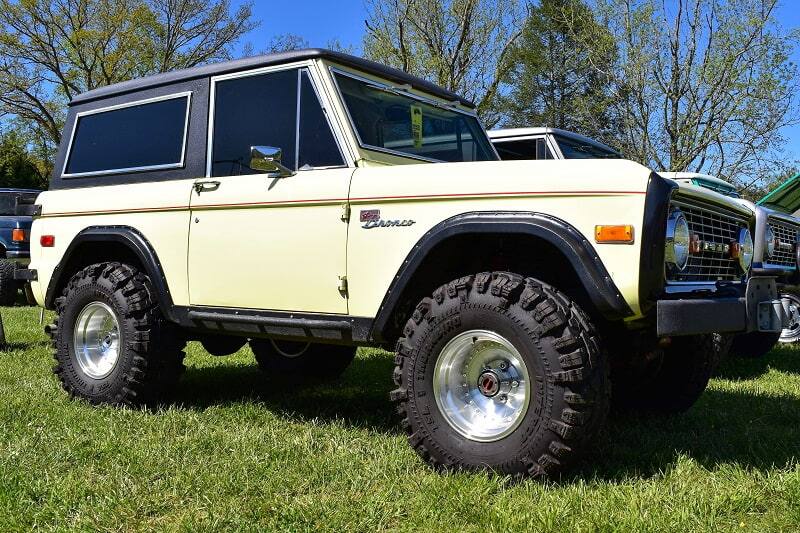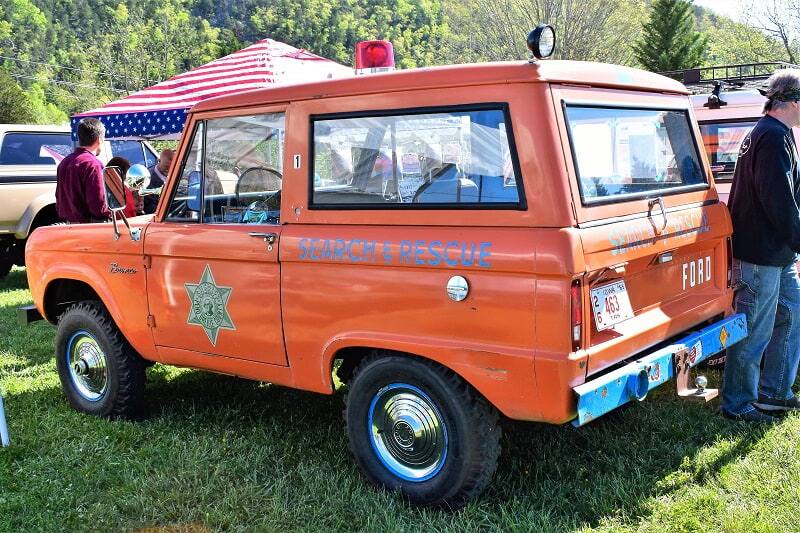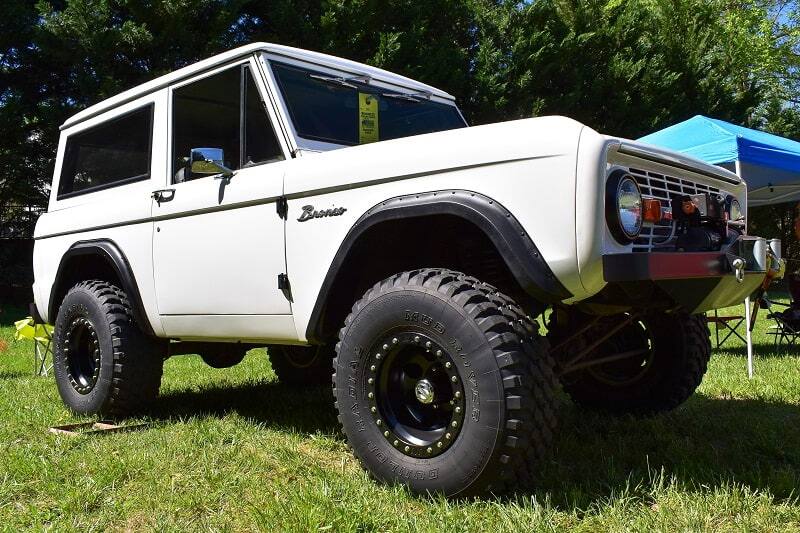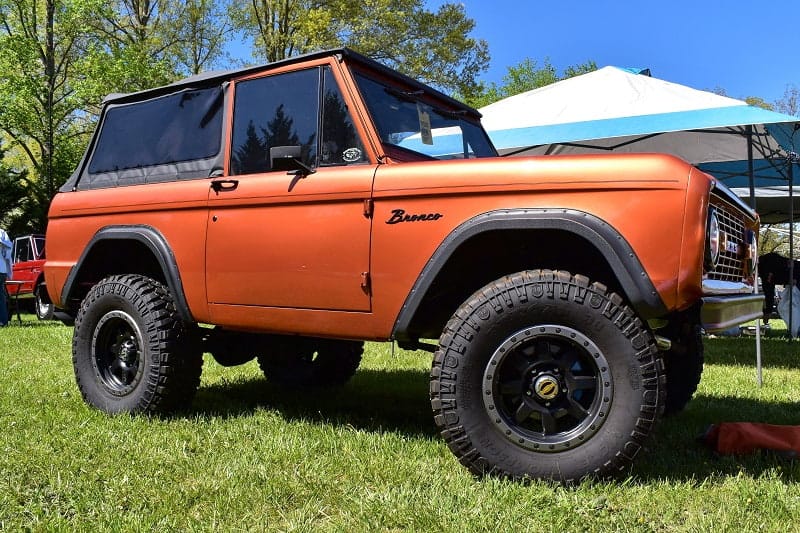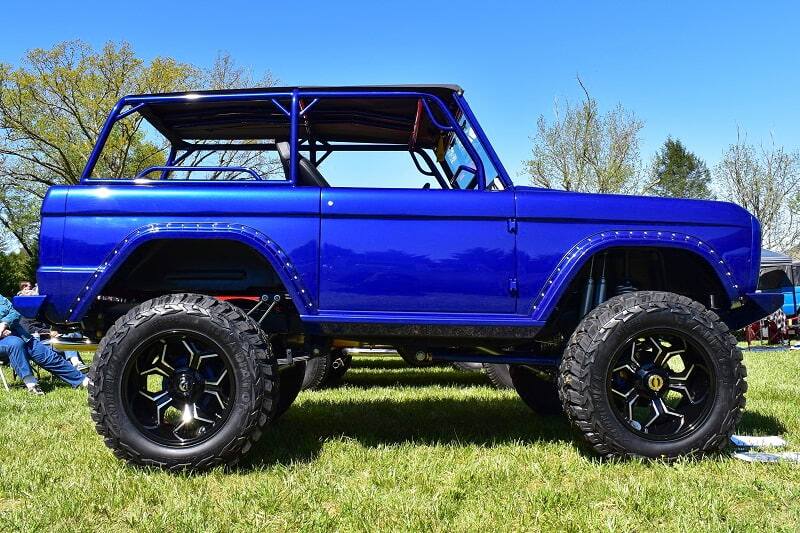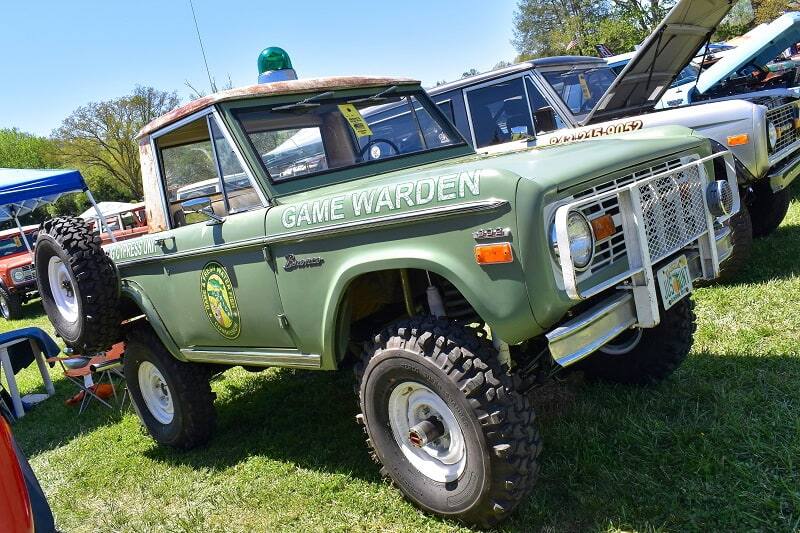 And they were in every condition possible, from the pristine to the rusty -- some wearing dirt as a badge of honor while others showed off their shine -- and even some were made of wood. Yes, you read that right, wood! Cherry, to be exact. Ron and Deb Ervin had a 1977 Bronco made out of Cherry wood with Oak and Ash bumpers, as well as a 1996 club car made of Cherry to look like the Bronco – both made by Jack Knapp. The detail was incredible and the quote of the show went to Deb when I asked about keeping them clean. Her reply? "Just wipe with Pledge."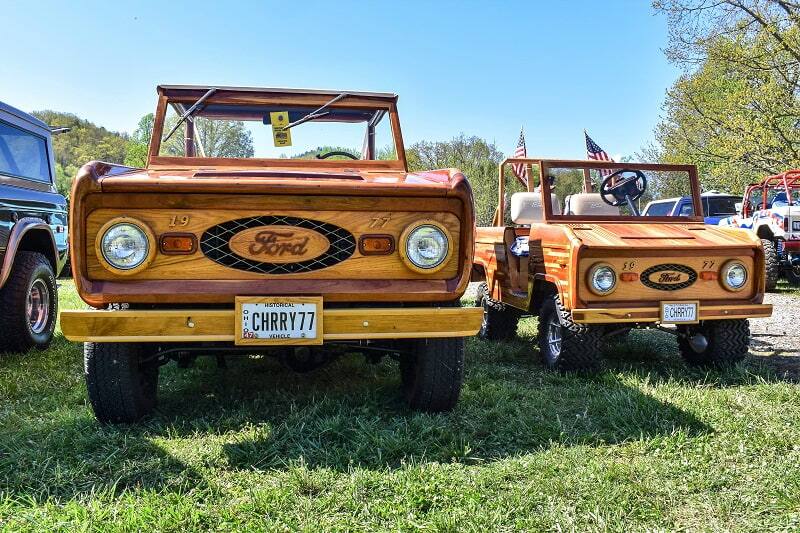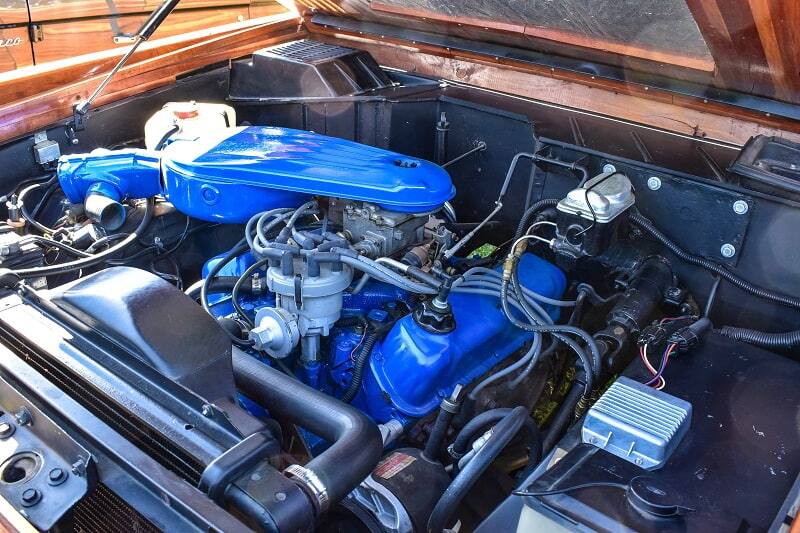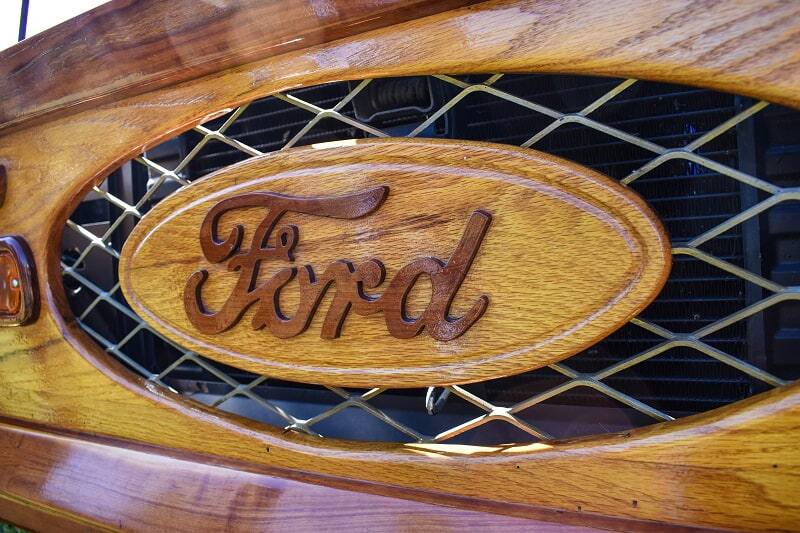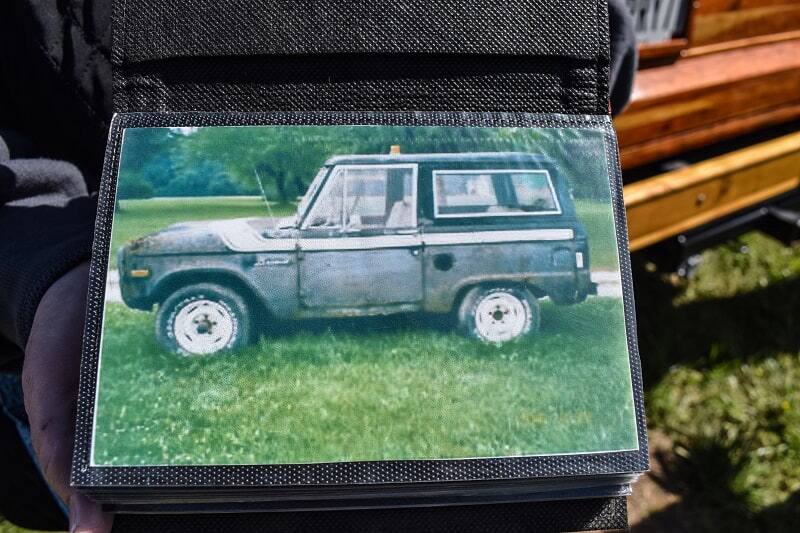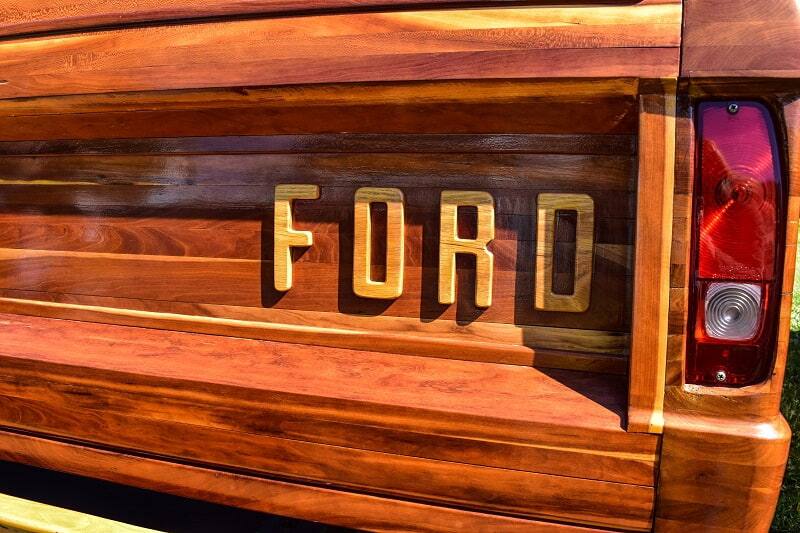 This show also provided a whole world of new vendors to meet, but luckily I recognized a friendly face at Laid-Back. It was my first time seeing their truck at a Ford-only show, and I'm surprised I made it away from my visiting them with any money left at all! I continued my quest to solve my steering issue as I made my way around the show. I knew there had to be someone out there who had solved a similar problem and I was determined to find them. My mind was quickly filled with information from all sorts of helpful people and it was great having my Bronco there to go back and look at it after each new theory for fixing my problem.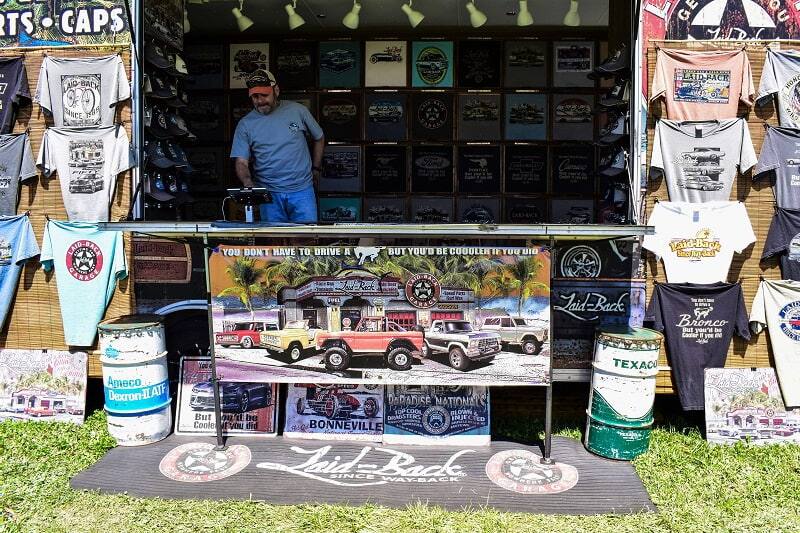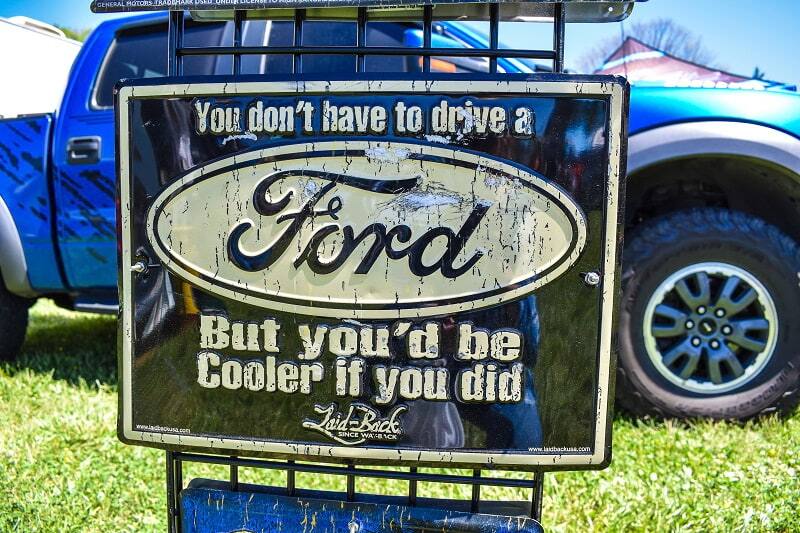 I have to give a huge shout-out to the guys and gal at Duff's.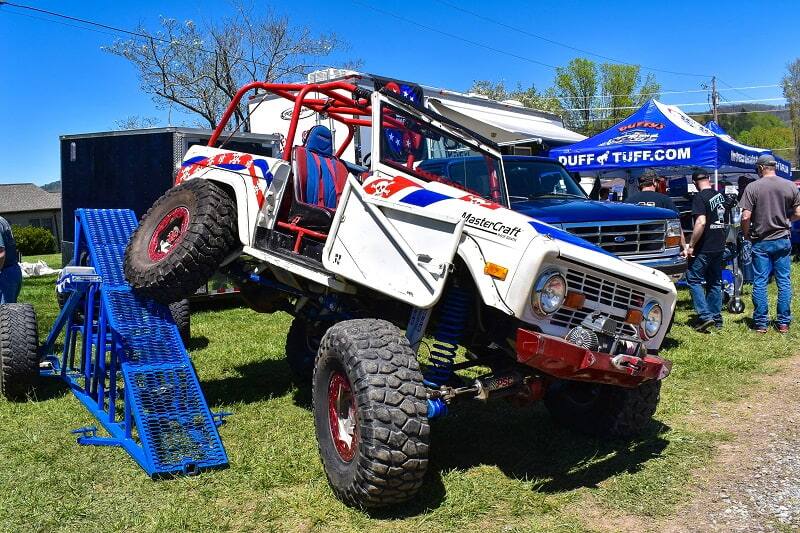 James Duff bought his first Bronco in 1966 and after running the local sand dunes, decided participate in the desert race in Baja. At the time, parts to toughen up his Bronco for Baja were scarce, so he designed and made many of them himself. His creative modifications were so successful that other Bronco owners began asking him for his help. I had been messaging back and forth with Suzy Duff (aka the Queen of Broncos) before coming to the show.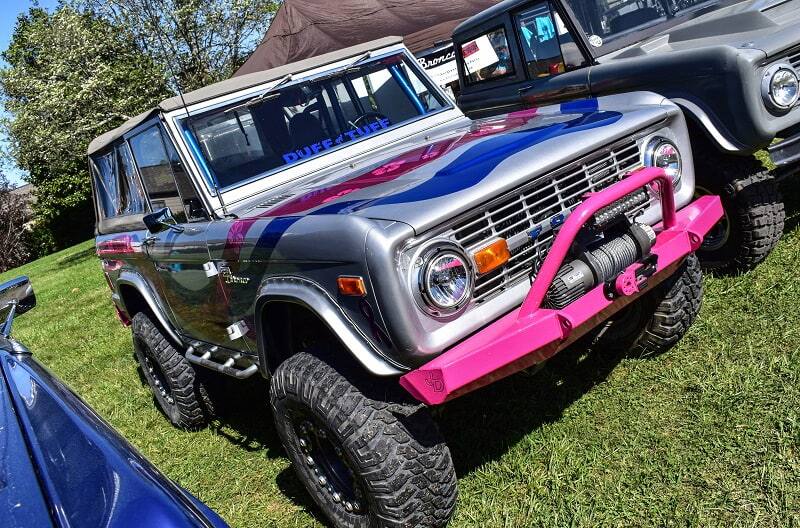 She and her husband Michael were sure they could solve my problems. Next thing I know, we're under my Bronco and they immediately noticed my "new" remanufactured steering box was moving ever so slightly back and forth with each movement of the steering wheel. I had looked at it, and every other bushing underneath the truck, what feels like a million times already and never noticed the tiny movement from the steering box. But imagine holding a five-foot-long stick; if you wiggle it just a little bit on one end, the other side ends up moving a lot more – and that's exactly what was happening with my steering column.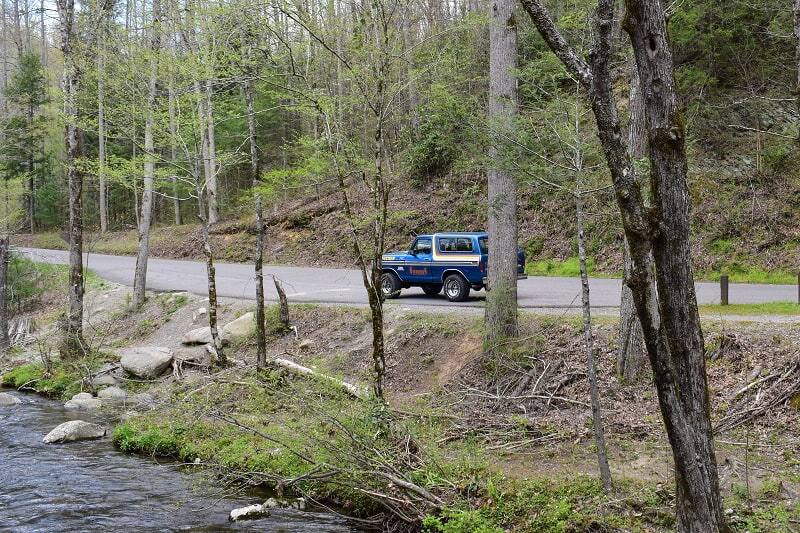 As it turned out, attending my first Bronco show proved to be a big success. Not only did I enjoy an amazing time in the mountains plus find a solution for my steering issue, but my Ford family tree grew a whole new limb! For now, this Team Mustang Girl has turned into a Team Bronco Girl while my Bronco (aka Project Road Warrior 2.0) gets a whole new drivetrain as we prepare for our trip to the Arctic Circle in July. Why, you may ask? For the love of the drive, of course!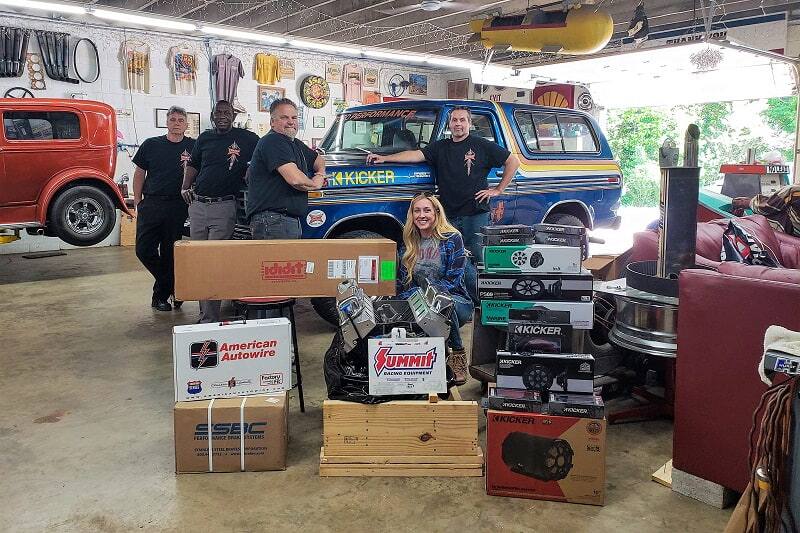 FORD PERFORMANCE PHOTOS COURTESY COURTNEY BARBER / TEAM MUSTANG GIRLS