HIAWASSEE, GA – With most every Mustang club show cancelled this past year because of the COVID-19 pandemic, Ford fans had been holding out hope that car shows planned for late in the year could still take place with all the recommended safety protocols in place. But that hope began to fade for the Northeast Georgia Mustang Club, who discovered it could not host its yearly fall show in Maggie Valley, North Carolina, as originally planned because of state government pandemic guideline restrictions. But rather than cancel, organizers decided to make some key changes and move the show to where it could be done safely and legally -- at the Georgia Mountain Fairgrounds in Hiawassee, Georgia. This unique new venue, and the inclusion of the Mustang II Reunion V as part of the show, made the club's 47th Annual Shelby Mustang & Ford Regional Car Show held on Saturday, October 3, 2020, one of the most notable in recent memory.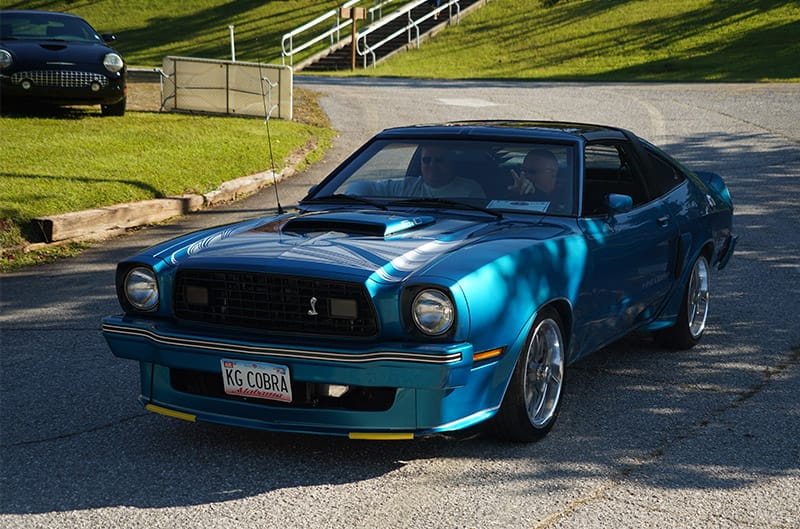 The mountain setting of the fairgrounds in Hiawassee offered a shady, rolling landscape with countless outbuildings and pavilions, including scores of vendor display sheds on both sides of the main entry road that played host to Mustang II Reunion V. That meant each of the registered cars got its own mini-garage display area. As a "show within the show" these reunions not only draw second-generation Mustangs from across the region, but give Mustang II owners the opportunity to meet and make friends with fellow owners, many of whom were not welcomed to take part in the Mustang hobby for years because of what today would be called the systemic prejudice that has prevailed against the Mustang II for so long.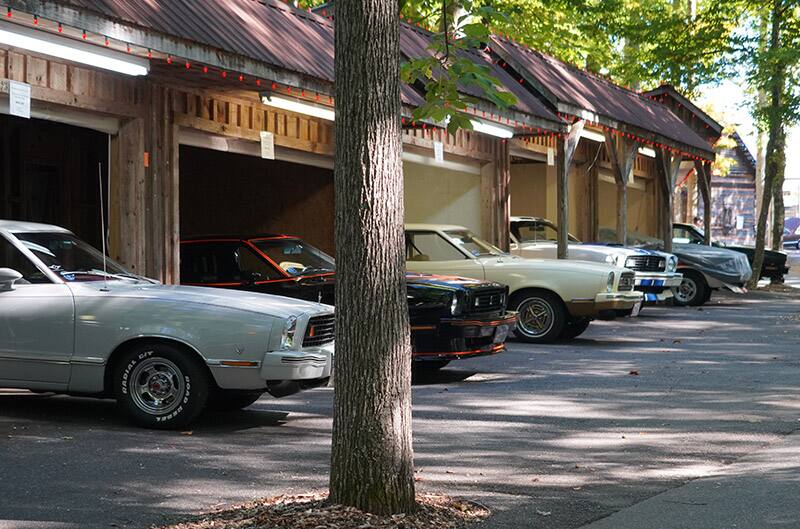 Never heard of Hiawassee? Not only are there lots of things to see and do in this picturesque region, but the Northeast Georgia Mustang Club's show organizers had added a Friday scenic cruise, along with limited tours of Jacky Jones' very private (and spectacular) collection of classic Mustangs and Fords (no cameras were allowed – sorry!). What's more, that evening Ford Performance sponsored a special show welcome and Mustang II Reunion V meet & greet pizza party at the newly opened Memory Lane Classic Car Museum in nearby Young Harris, Georgia. While socially distanced there, Ford Performance spoke about its Club Connect program and handed out some door prizes, and club president Steve Harrison thanked his board of directors, show workers and attendees for the strong turnout. Mustang Club of America president Steve Prewitt also made an appearance, along with his own recently acquired 1975 Mustang II that he had entered in the show.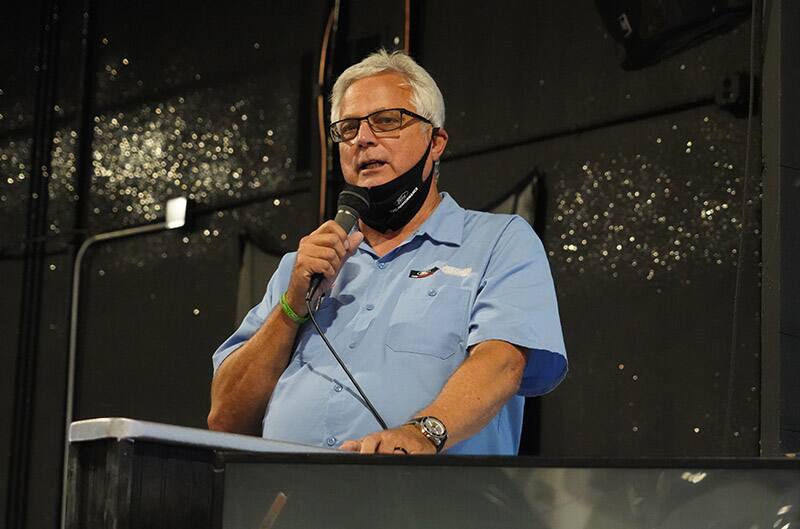 With a weather forecast of sunny and cool with highs expected in the mid- to upper 60's, show day dawned with plenty of excitement about the new venue, which provided a more of a country fair setting than a regular car show. The II owners were thrilled to have each of their cars occupy all the vendor display sheds that lined the entrance road. One of then commented how ironic it was to see all the high-end Shelbys and restomods drive past all the little Mustang II's that were up front while they had to drive into the woods for their own display area. But all owners, no matter what Mustang or classic Ford they happened to enter, seemed to love the new setup and surroundings at the Georgia Mountain Fairgrounds.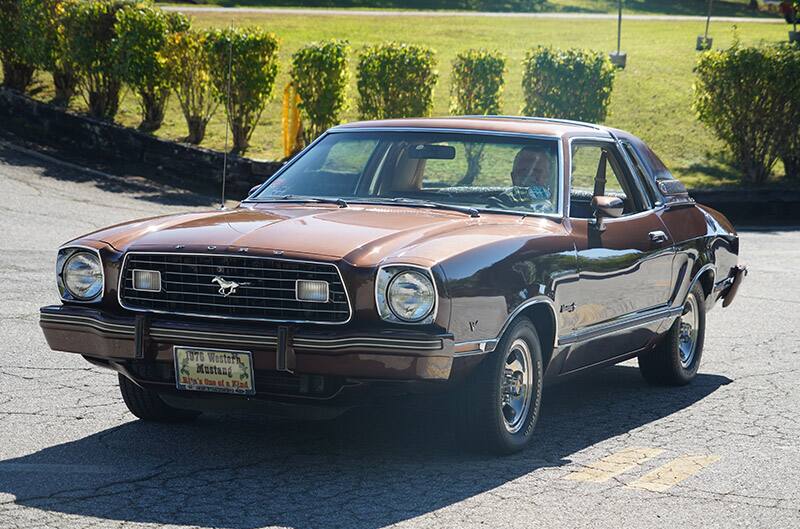 In the proper context of history, the multitude of II owners and fans feel all the regurgitated and shopworn urban legends about the 1974-1978 Mustang II and subsequent disparaging views on these great little cars is undeserved. For II fans, the joy of Mustang ownership has been tainted by certain members of the automotive hobby who still hold a personal disdain for all things related to the 1974-1978 Mustang II. So several years ago, Ford Performance decided to step in and help owners celebrate the these great-looking, fun-to-drive Second-Gen 'Stangs together, and steer the non-believers away from the overwhelming tide of misinformation which totally ignores the context of the era in which Mustang II's proved to be such a smashing sales success.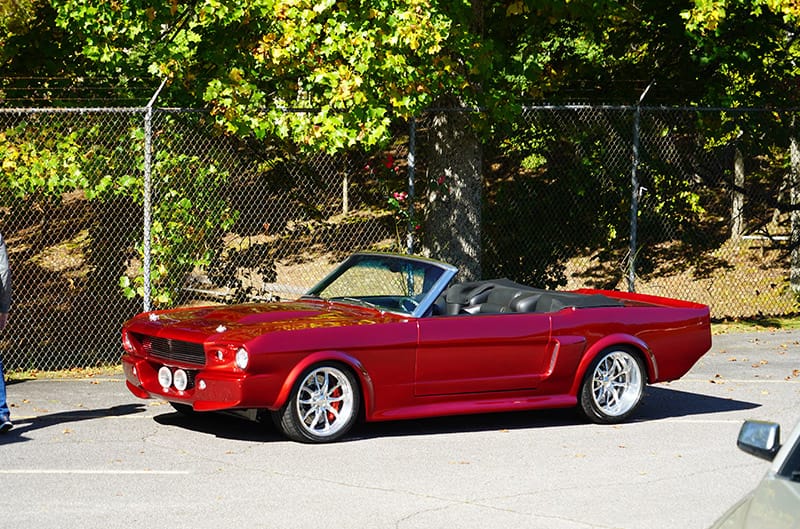 To that end, Ford Performance had sponsored the first-ever National Mustang II Reunion in Dearborn back in 2016, and it turned out to be an "automotive happening" to remember. Mustang II's from all across the country made their pilgrimage to Detroit to participate in the Woodward cruise, Mustang Alley, and other Mustang Owners Club of SouthEastern Michigan (MOCSEM) pre-show activities. Those included a visit to Ford's Flat Rock Assembly Plant (home of the Mustang), a stop at nearby Watson Engineering (where the Cobra Jet Mustang race car is built), a tour of the private 50-plus Mustang collection of retired Ford exec Mike Berardi, and, of course, that "Dinner With The II Designers." Special guest-speaking appearances were made by Howard "Buck" Mook and Dick Nesbitt, primary designers of the II, as well as II design manager Ari Ekizian, II interior design manager Howard Payne, plus Al Carpenter and Wayne Tanner who managed 1976 Cobra II production for the Motortown Corporation. Many had brought their own original sketches to be put on display – including Mook's huge line sketch that was first shown to Iacocca to gain the initial design direction for the II. Even a Mustang II owner from Sweden came all the way to Dearborn to be part of this historic event. As a testament to owner interest, the after-dinner autograph session lasted more than two hours!


Indeed, second-generation Mustang fans made history that year when 82 Mustang II's descended upon the big Mustang Memories show at Ford World Headquarters as part of the first-ever National Mustang II reunion, setting a record for the most Mustang II's to appear at any single event. Ford Performance, who spearheaded that first reunion show effort to celebrate the 40th anniversary of the Mustang II Cobra II, won praise in the Mustang enthusiast community for organizing what it thought would be a once-in-a-lifetime event. But it seems that "show-within-a-show" idea had stirred renewed collector interest in the once-overlooked II's.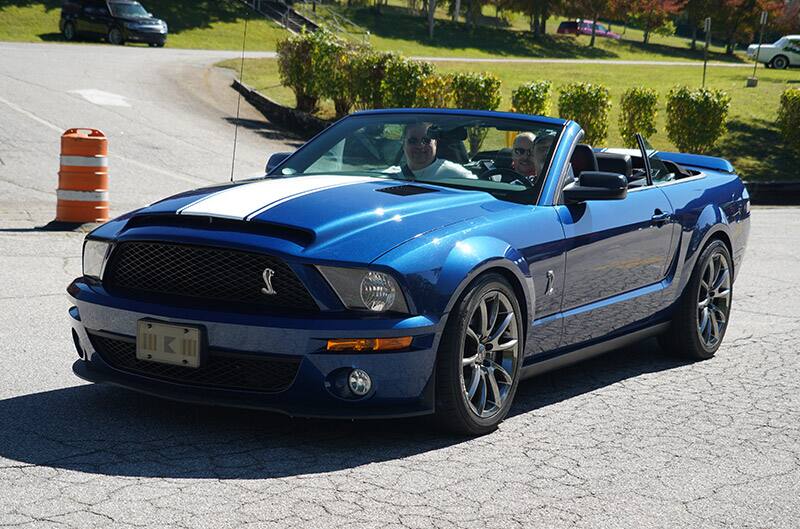 In August of 2017, the Mustang Club of Ohio kept the Second-Gen Mustang momentum going with Mustang II Reunion II commemorating the 40th anniversary of the first T-Top Mustang while headlining the club's annual All Mustang Show in Columbus, Ohio. There, more than 30 Mustang II's joined the celebration. For 2018, the II Reunion theme returned thanks to the Queen City Mustangers, who included Mustang II Reunion III as part of their 11th Annual Queen City Mustangers Pony Trail and Car Show in West Chester, Ohio, just outside Cincinnati. Reunion III had celebrated the 40th anniversary of the King Cobra of 1978 with more than two dozen Mustang II's in attendance. And last year, the Southern Illinois Mustang Association hosted Mustang II Reunion IV at their annual Mustang Roundup at Roberts Ford in Alton, Illinois, just across the river from St. Louis. The sweltering heat of that July afternoon kept some owners home, but 21 Second-Gen Mustangs joined in to celebrate the 45th anniversary of the introduction of the Mustang II for 1974.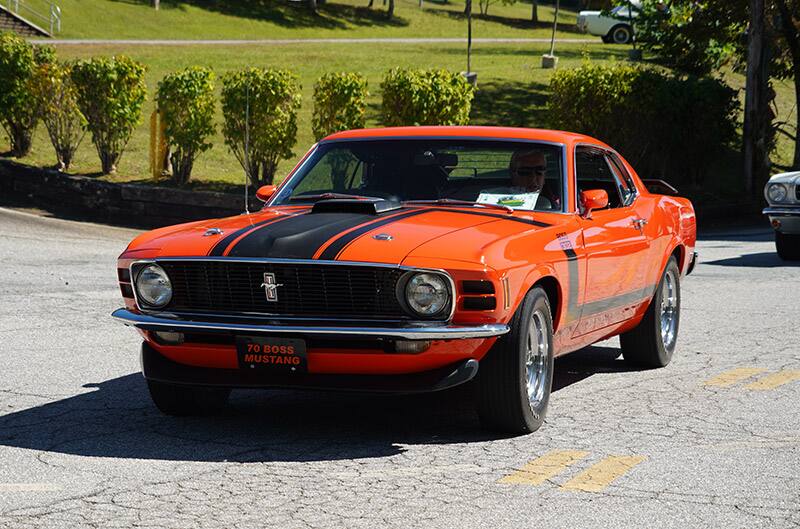 After supporting four consecutive Mustang II Reunions in the Midwest, Ford Performance heard from Mustang II fans from around the country who were hoping for a change of venue. Offers to host the 2020 Reunion came in from clubs in Wisconsin, Ohio, Michigan, and Missouri --– even as far away as California, Arizona and Washington State. But the NorthEast Georgia Mustang Club's (NEGAMC) fall regional show seemed the perfect place and time, so with the backing of the MCA it was chosen for Mustang II Reunion V, celebrating the return of the V-8 to the Mustang lineup in 1975.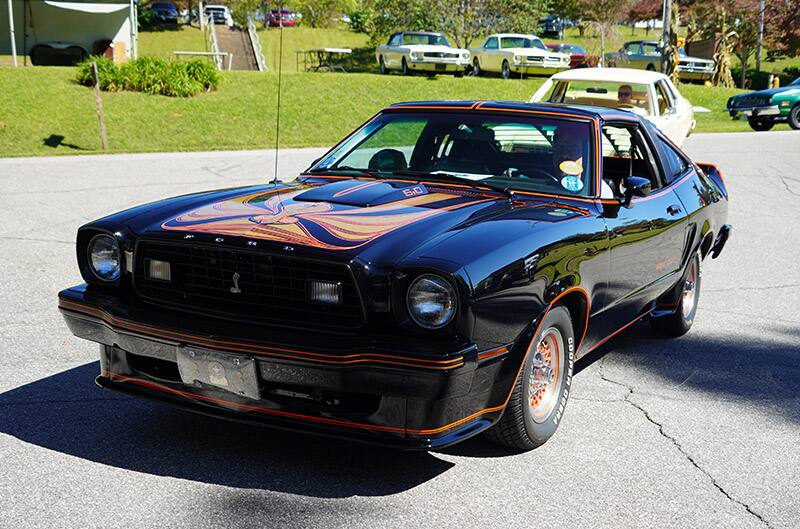 The club did its part, offering a special Mustang II Best In Show award (won by a pro-street Mach 1 owned by Tom McJunkin), and as in all previous reunions, Ford Performance gave each Mustang II registered for the show a custom collectible window cling as a commemorative keepsake, in addition to picking its favorite II's for special awards.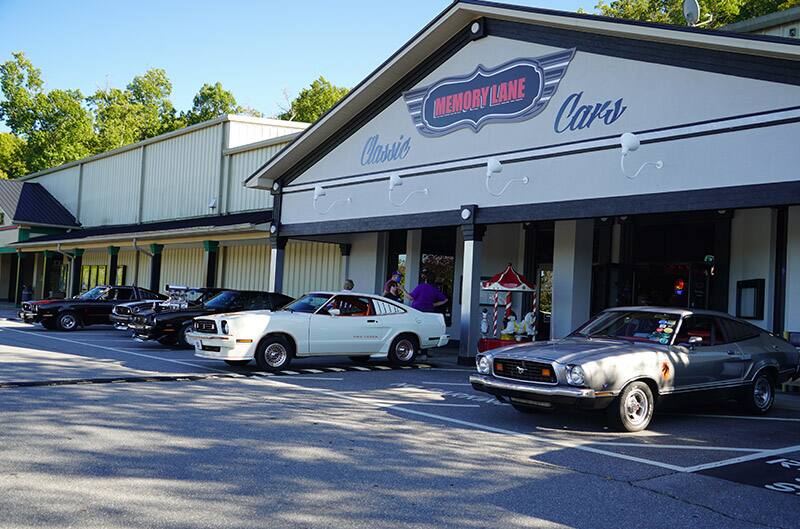 When the final tally was in, the show had 280 cars registered for display and 32 Mustang II's. The new venue drew a lot of positive comments from everyone, with the only issue being that the club ran out of event tee-shirts. And for the record, the next "Mustang II Reunion VI" is planned for being another "show within a show" at the MCA National event in Kansas City next July 23-24-25. We hope to see you – and your Mustang II – at the show!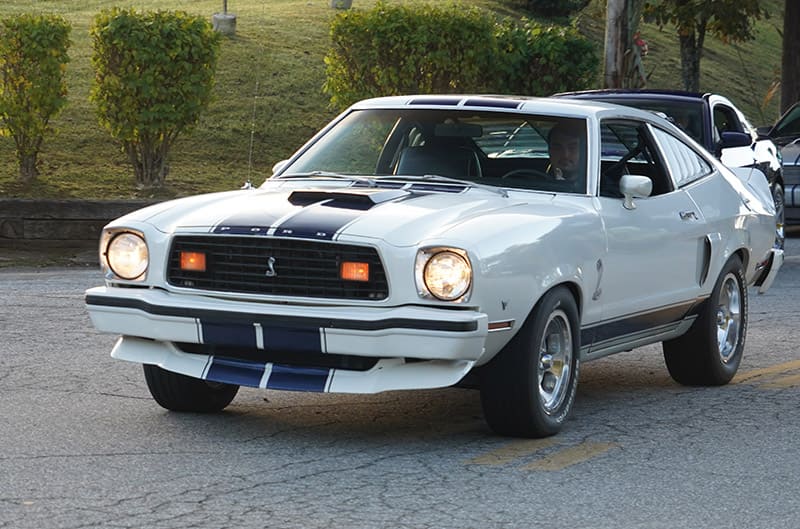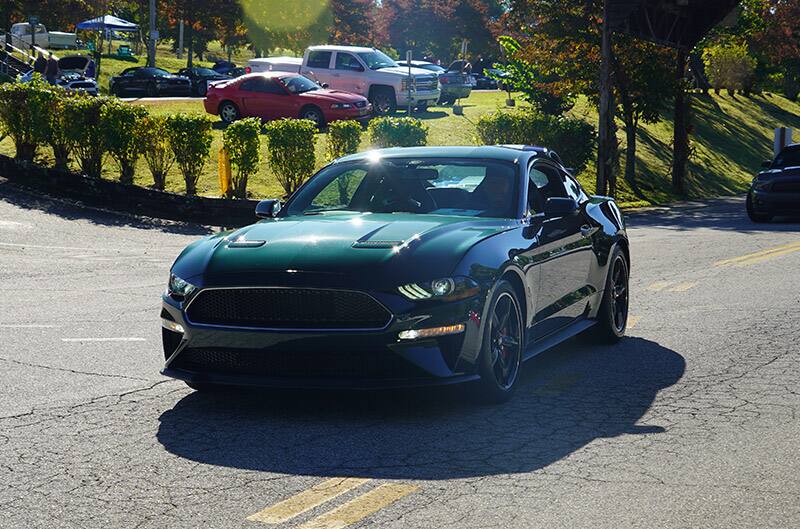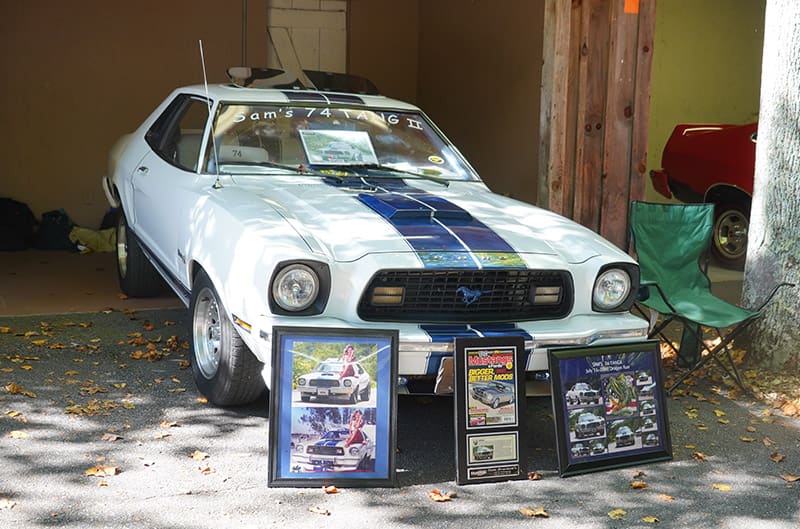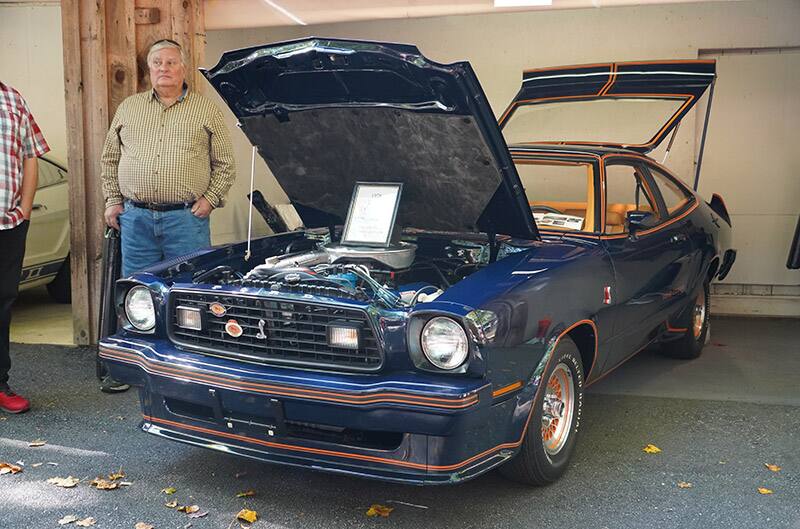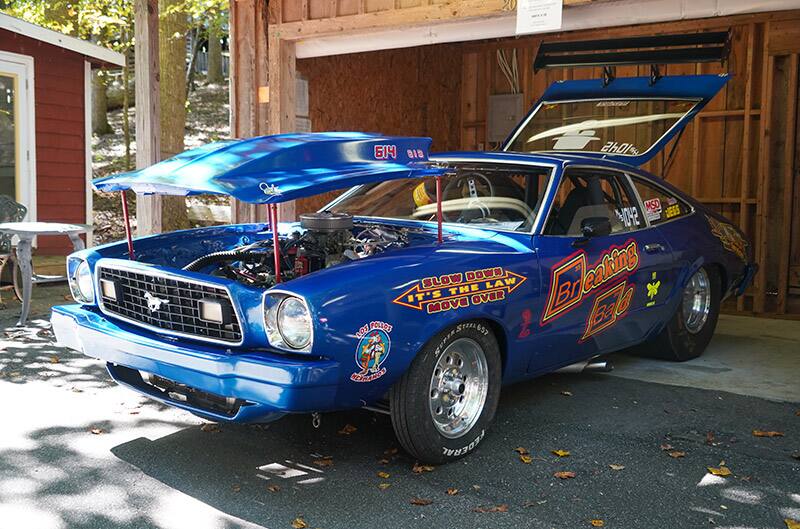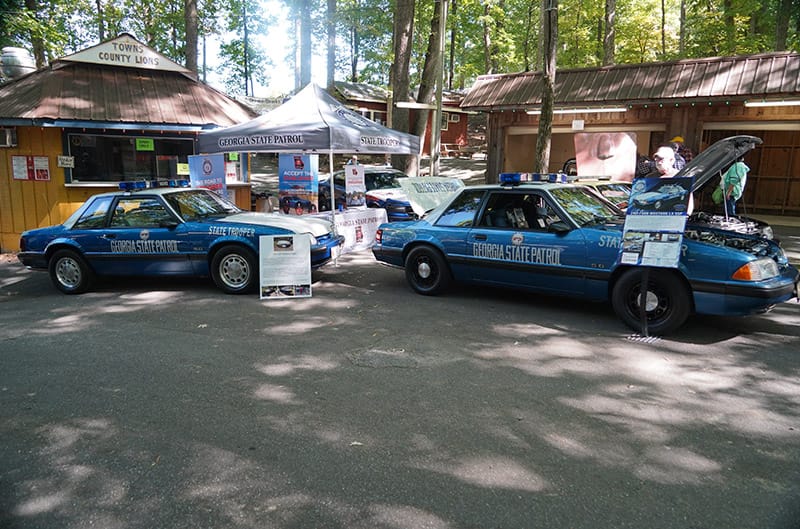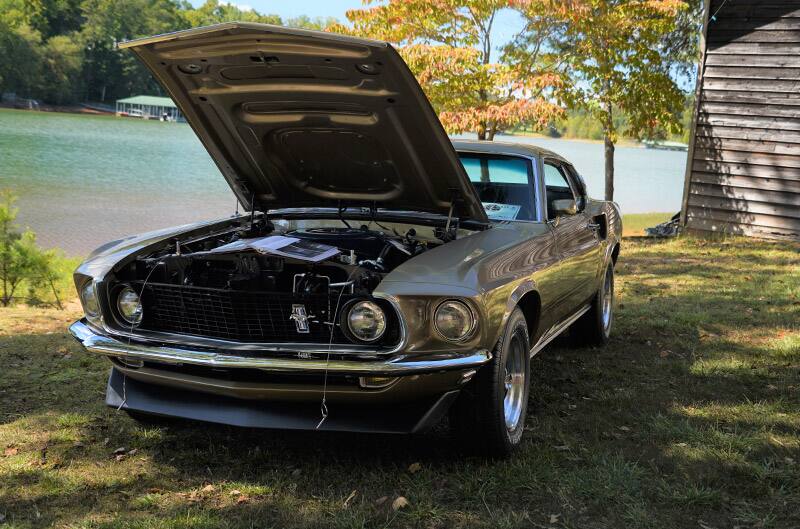 FORD PERFORMANCE PHOTOS / COURTESY RONN LIPPMAN