DEARBORN, Mich. -- After the global pandemic had forced the Mustang Owners Club of SouthEastern Michigan (MOCSEM) to switch to a Road Tour format to serve as its annual show for the past couple of years, the club was excited to finally get back to a hosting a traditional car show in Ford's hometown of Dearborn, Michigan for 2022. Except it still wasn't back to its well-known location behind Ford World Headquarters. Yes, it still had all the goodness we've come to expect from MOCSEM's famed "Mustang Memories All Ford Show" that happens each year the day after the Woodward Dream Cruise. But large-gathering restrictions on Ford property hadn't been lifted in time for it to be held at Ford WHQ this year, so it was set up just a bit down the road at AAA Michigan's headquarters, with room for all of the usual vendors and about half as many show vehicles – meaning 500 cars – on the auto insurers' parking lot.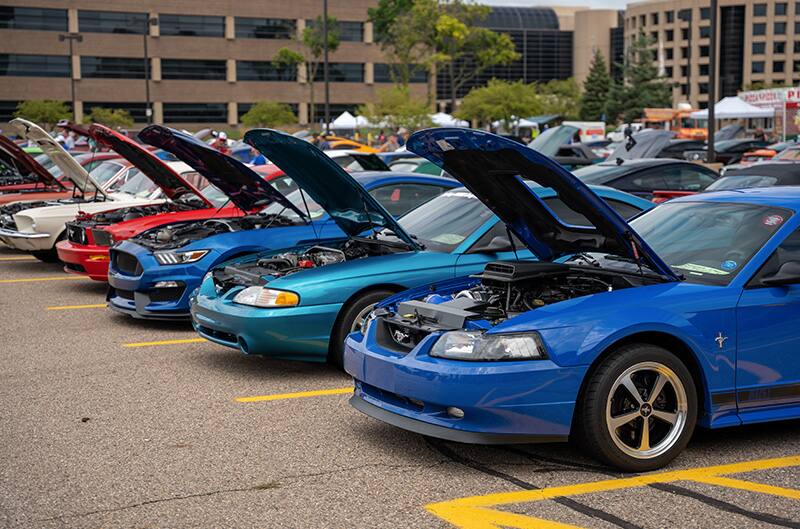 As expected, the 500 show spaces sold out weeks before the Woodward Dream Cruise, but with rain showers on show-day morning, some 330 cars braved the weather to take their place on the show field, as well as every vendor and sponsor display who signed up for the rain-or-shine show. Shelby American was there with its display rig, celebrating its 60th anniversary by showing off the just-revealed "Code Red" specialty model along with stars from the 2022 Shelby lineup. Also on-site was the big Gateway Classic Mustang display and the Millennial Mustang Registry, as well as Ford Performance with its Club Connect Meet & Greet tent. A special attraction here was the appearance of Emeline King, Ford's first black female car designer who had penned the interior of the 1994 fourth-generation Mustang. Emeline held a Mustang Hero Card giveaway during a book-signing for her recently released softbound entitled, "What Do You Mean A Black Girl Can't Design Cars? Emeline King – She Did It!" (See: www.emelineking.com). Showgoers also got the opportunity to visit the Ford Special Vehicle Registry tent to hear about the latest way that Ford is connecting with Mustang enthusiasts.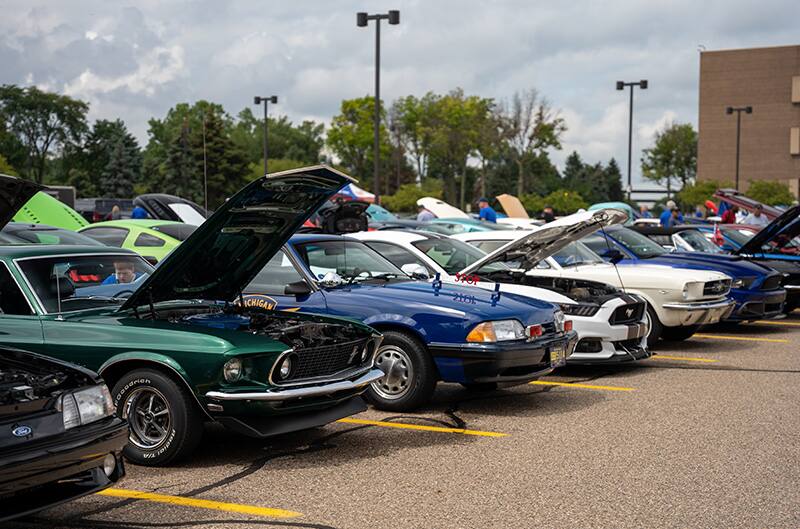 As is usual at Mustang Memories, the time just flew by checking out all the cars and swapping owner stories. In typical MOCSEM fashion, the club celebrated another "first" by leaving their portable generators at home and powering the whole show via the groundbreaking new Ford F-150 Lightning all-electric pickup. In addition to playing a great mix of tunes all day, the DJ got the chance to do live interviews with every vendor in attendance before finally turning over the microphone to club President Mike Rey, who closed another memorable Mustang Memories show by emceeing scores of awards in all vehicle classes plus several special Sponsor awards. And yes, the kids area was a big hit, as well as the custom goody bags, product raffles and all of the door prizes that were handed out.
Mustang Memories served as the grand finale for a week full of MOCSEM events, starting with the Mohawk Track Experience at Gingerman Raceway, the inaugural Mustang Homecoming at the Automotive Hall of Fame, a special Drive-In Movie night, a tour of Mike Berardi's "Motorcity Mustangs" collection, a Cruise-In Car show held at Gorno Ford, plus the Woodward Dream cruise itself, including Ford's Mustang Alley and MOCSEM's own Mustang Alley West.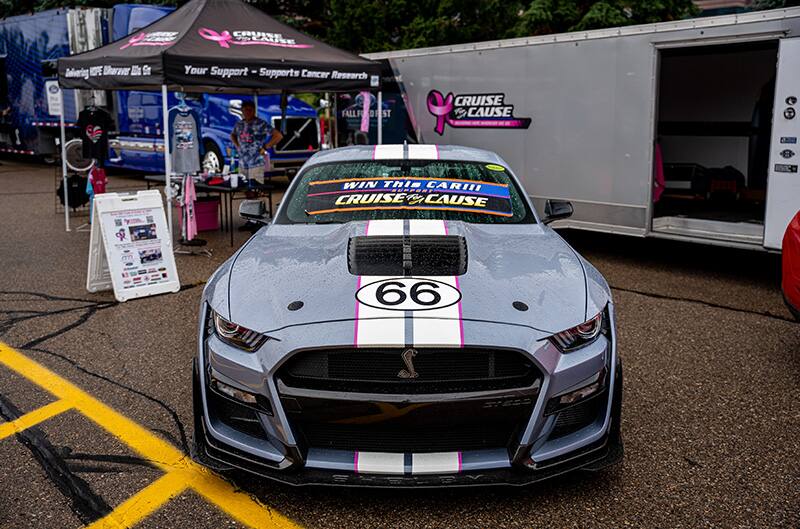 The early rain certainly didn't dampen enthusiasm at Mustang Memories 2022, especially given the fact that Rey indicated he has the green light to have MOCSEM's massive Mustang Memories show return to the big lot behind "The Glass House" for next year's show on Sunday August 20, 2023. Rey plans to have next year's Mustang Memories host a "30th Anniversary SVT Homecoming" with scores of former SVT staffers in attendance at the Ford World Headquarters show – so you may want to save that date. But in case you missed out on Mustang Memories this past summer, we sent out our young duo of star photojournalists, Joe Deladvitch and Sean Devine, to capture some of the highlights of this year's show in a photo essay. Check out their work below, and plan on making Mustang Memories part of your Woodward Dream Cruise week experience next August. It's sure to make Mustang Memories that you won't soon forget.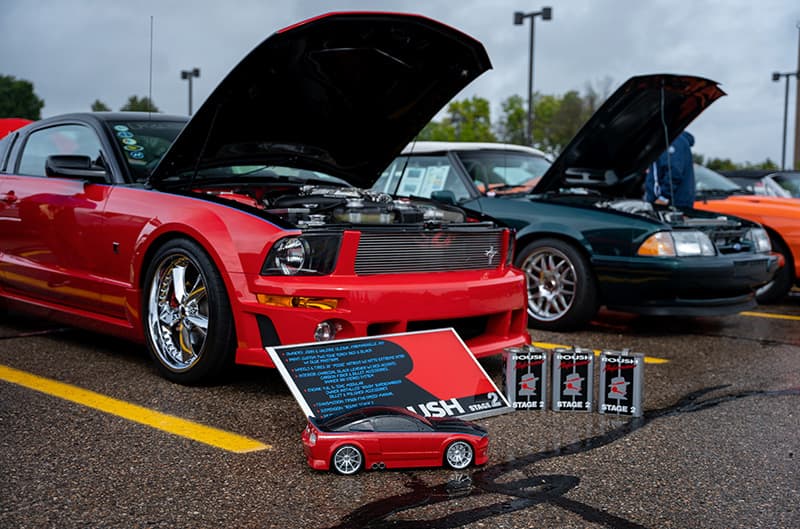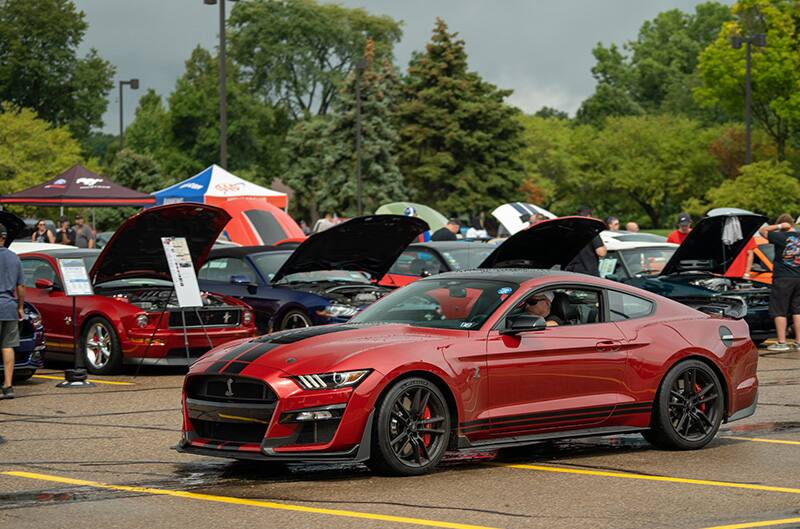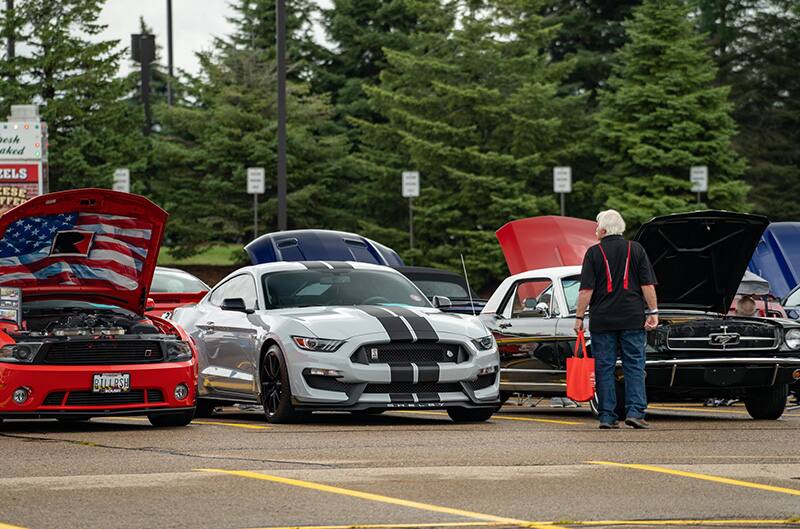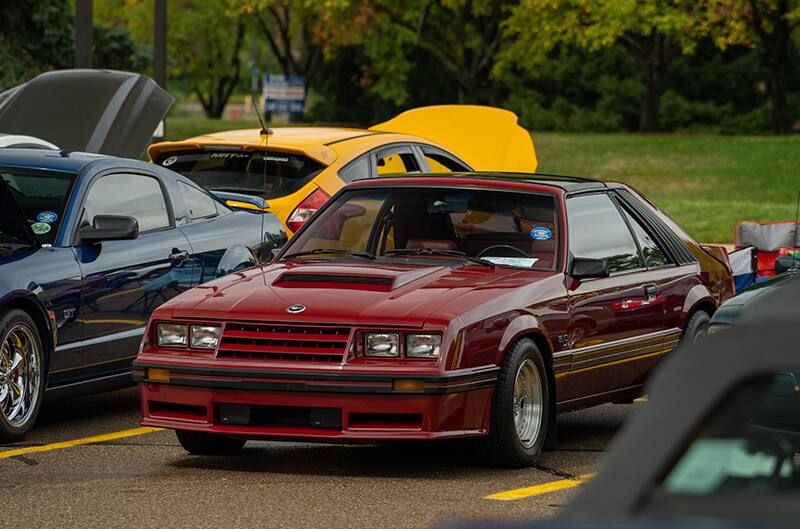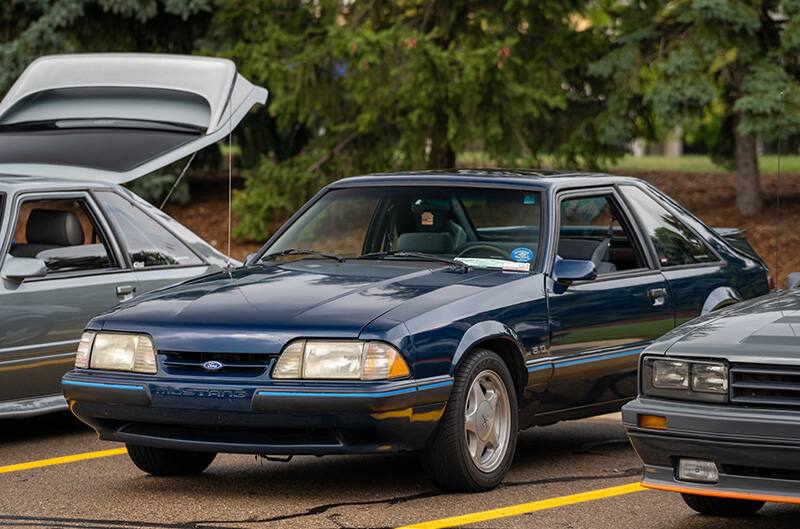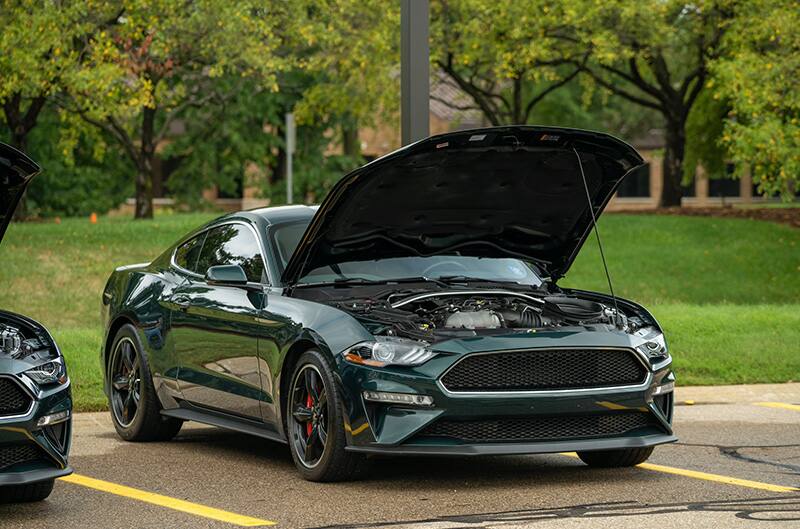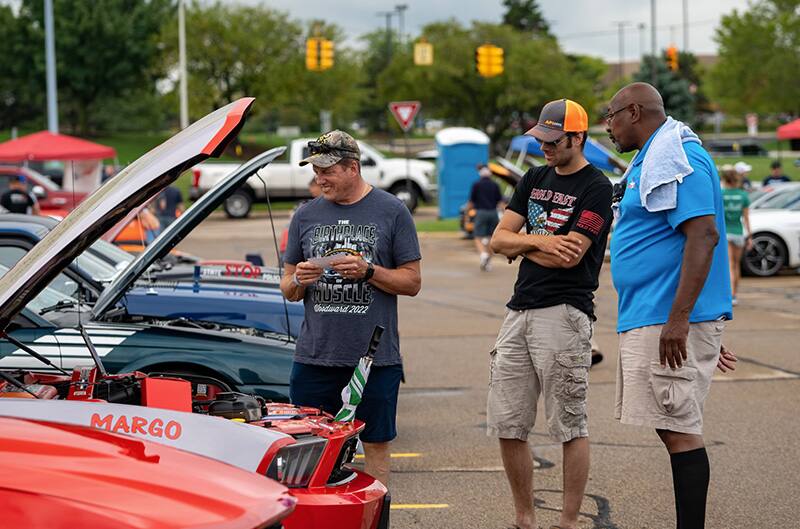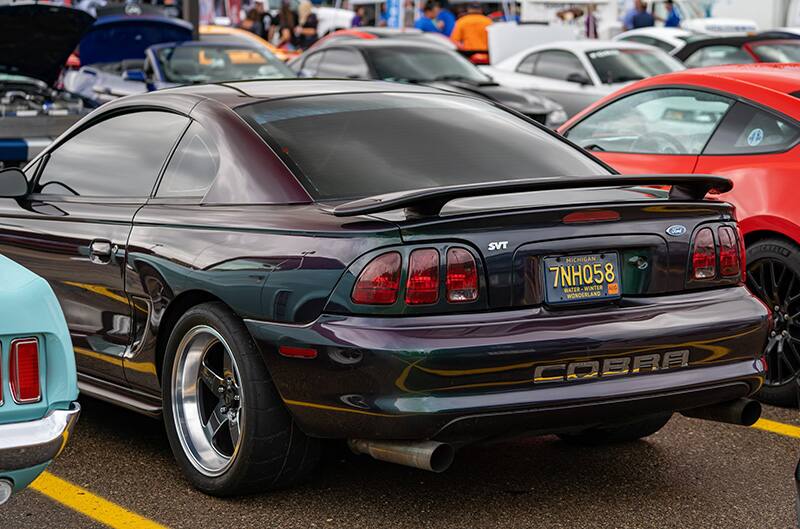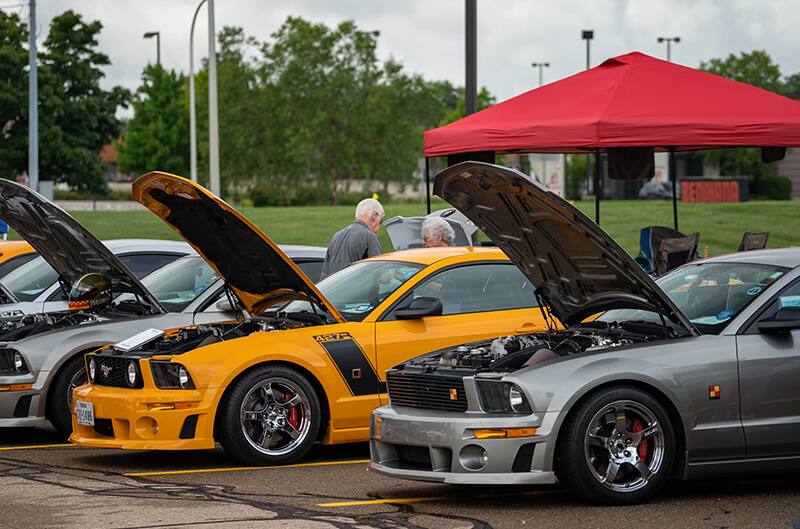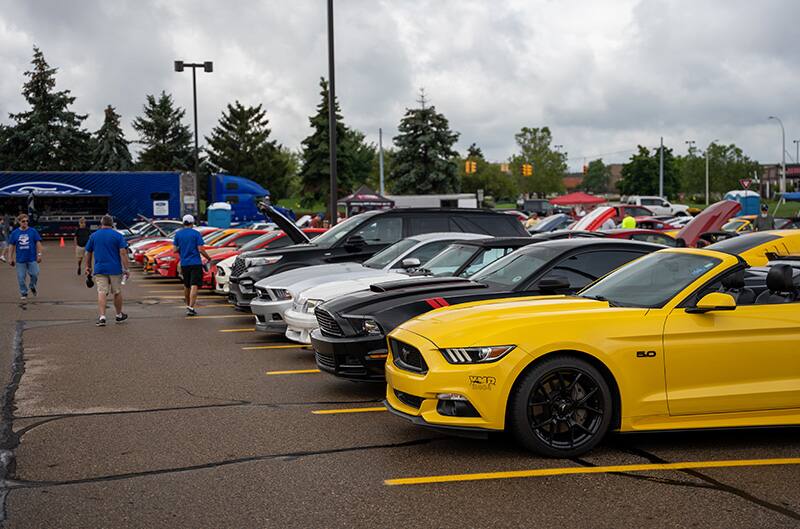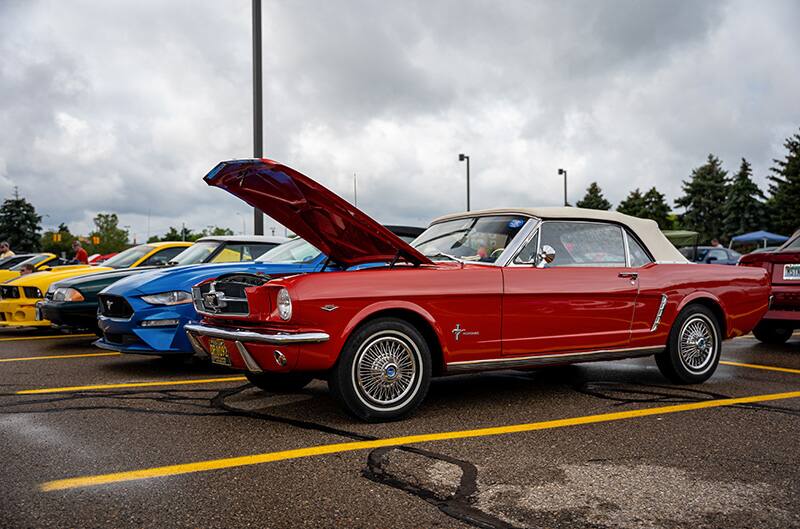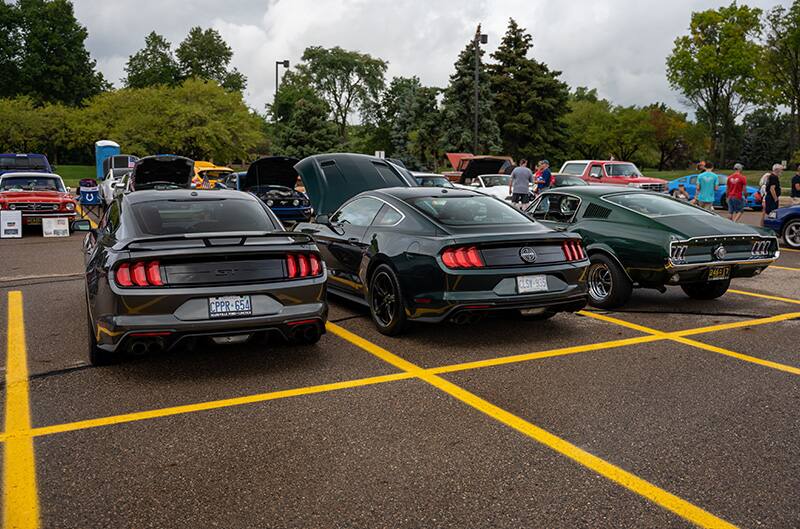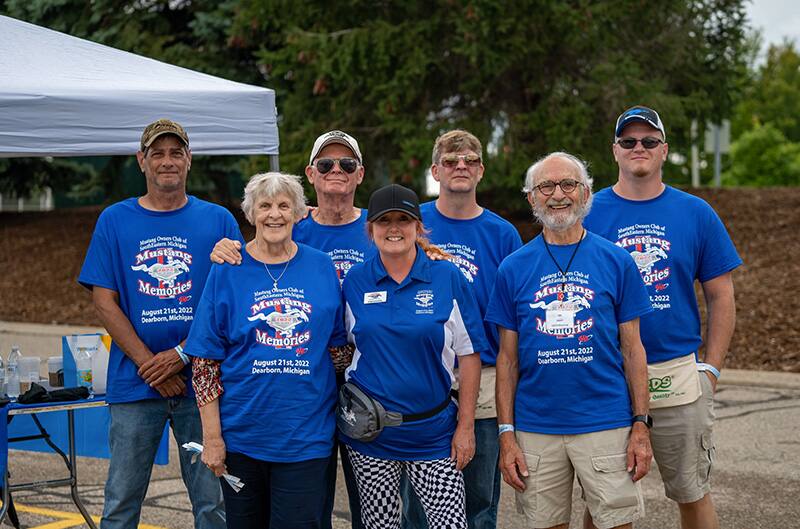 FORD PEFORMANCE PHOTOS / COURTESY JOE DELADVITCH & SEAN DEVINE