DETROIT, Mi. – In one of the most anticipated events in the Ford enthusiast community in years, the 7th generation Mustang was unveiled at the North American International Auto Show during an outdoor reveal at Hart Plaza in downtown Detroit on the evening of Wednesday, September 14, 2022. The event was more a celebration of Ford's iconic pony car than it was a new-car introduction, as thousands of the Mustang faithful attended the multi-faceted unveiling along the Detroit River, just a brief walk from the NAIAS home venue at Detroit's Huntington Place convention center. The official press event, live-streamed to fans across the globe, didn't begin until 8 p.m. and lasted nearly an hour as the world got its first look at the all-new 2024 Mustang with fresh styling, upgraded 2.3L EcoBoost and 5.0L Coyote powertrains, plus new features and technology developed to keep the original pony car relevant to the next generations of drivers.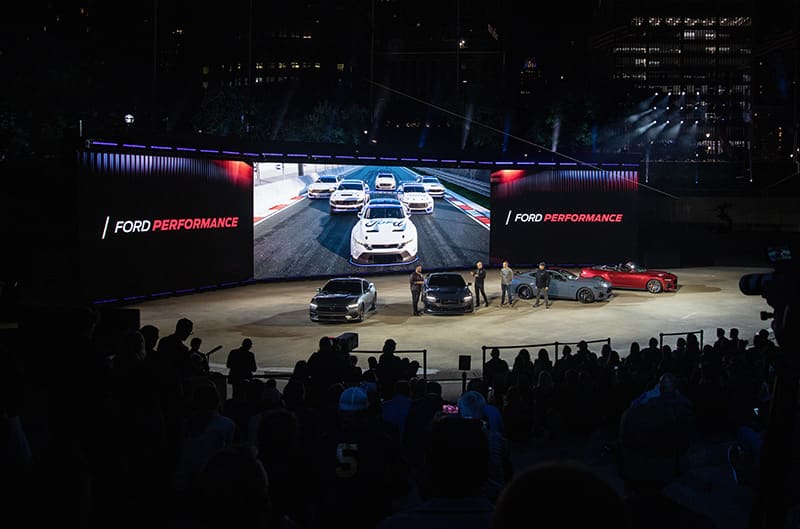 But what really made this new-product reveal so unique was that it came as the final act in a true celebration of the pony car that included some 1,000 Mustangs and more than 1,600 owners, passengers and Mustang club members from across the country who rolled into Detroit, lining Jefferson Avenue from the convention center to the foot of Woodward and even into the riverfront plaza itself. Dubbed as The "Stampede," the colorful, rumbling procession of Mustangs spanned all six previous generations of the iconic car's storied history.
While most in the Stampede had traveled from Ford World Headquarters in Dearborn to Hart Plaza in Detroit that afternoon, it technically started back on September 6th, when America's Automotive Trust organized a cross-country drive from the LeMay Museum in Tacoma, Washington, to Detroit, leading examples of all six Mustang generations plus a camouflaged seventh-generation Mustang (driven by a Ford engineer) to Detroit for the big reveal. Hundreds of fans gathered at each stop along the way, with some Mustang owners joining in to drive a portion of the route which had gone from Tacoma to Yakima in Washington; Boise to Salt Lake City; Cheyenne, Wyoming, to Kearney, Nebraska, and Kansas City, Missouri, to Auburn, Indiana, with the arrival in Dearborn on Wednesday.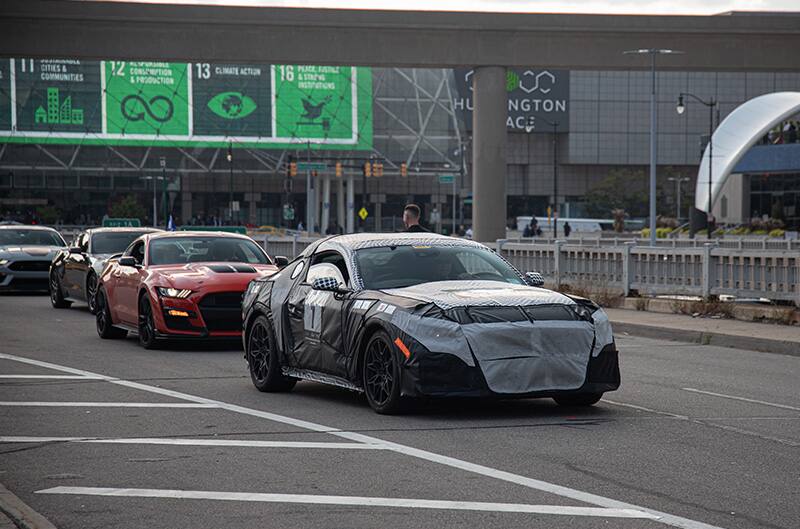 Ford set up its portion of the Stampede to gather at its corporate headquarters, where Mustang owners registered to participate from almost every state, and from coast to coast. Some drove in with their Mustangs, while others flew in for the day. Ford had Stampede registrations from Mustang fans as far away as Spain, France, Germany, India and even Australia. The massive gathering of Mustangs at World Headquarters was impressive in and of itself, and lent a party atmosphere hours before the evening press reveal. Once all had gathered in Hart Plaza, Ford had arranged a pre-show party with music, food trucks and special interviews of owners from every Mustang generation leading up to the unveiling that featured Mustang engineers, designers and marketers, as well as Mark Rushbrook of Ford Performance and Bill Ford himself, announcing that the seventh-gen Mustang will be competing at LeMans. This was an evening to remember.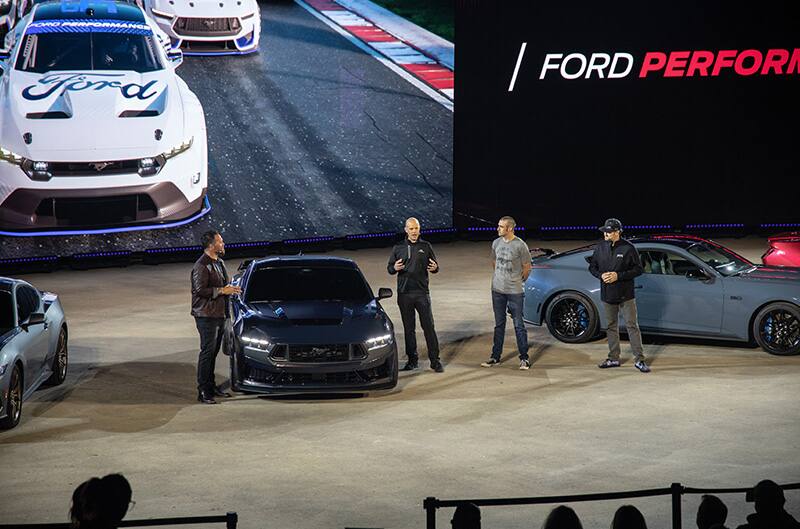 "To some, the Stampede may be just a PR event for Ford," said Bradley Belcher, the 24-year-old founder and president of the Millennial Mustang Registry. "But for Mustang enthusiasts, it's truly a celebration of the Mustang. How many other companies and other product launches will have every major generation on stage when they roll out the new one?"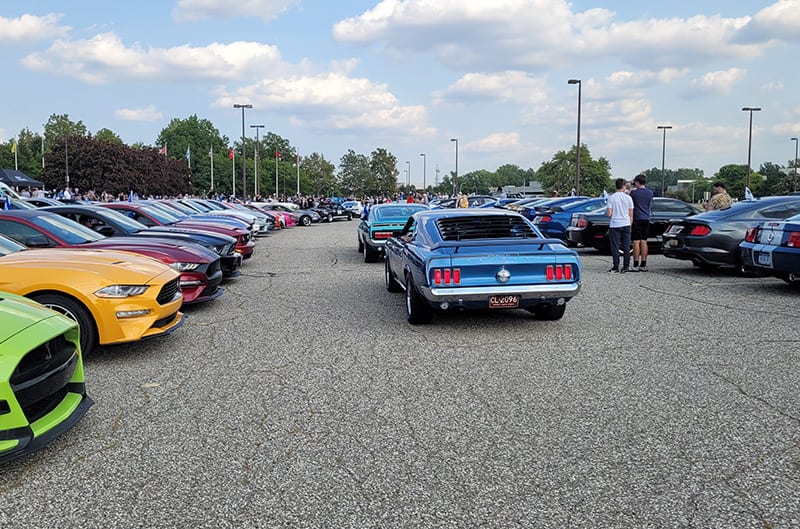 We couldn't have said it better ourselves.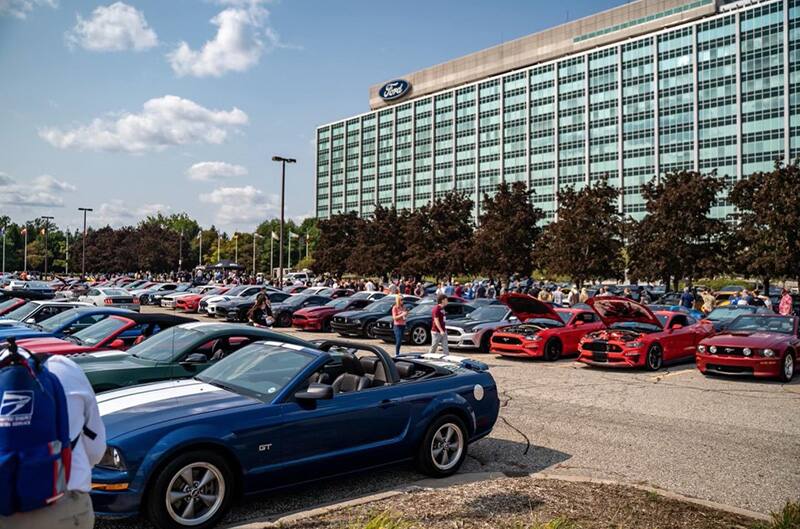 For those fans who could not attend, we asked a group of photographers to share some of the behind-the-scenes action that they captured with their cameras during reveal day, from the time the Stampede assembled at World Headquarters and traveled to Detroit right up to the big 2024 Mustang press unveiling at Hart Plaza. (Our thanks to Marcus Cervantes, Mike Laney, Tony Alonzo and Mike Rey.) Stay tuned to FordPerformance.com more coverage from the Stampede, but for now take a look at the sampling below of what attendees at the 2024 Mustang reveal were able to experience: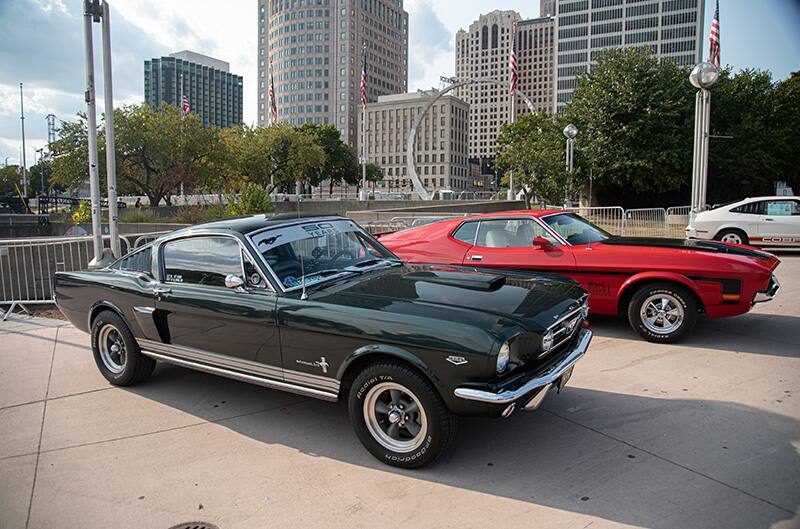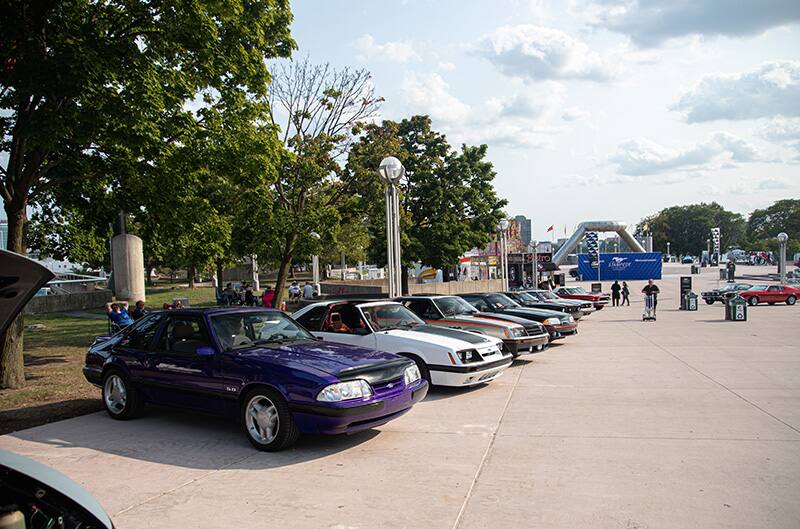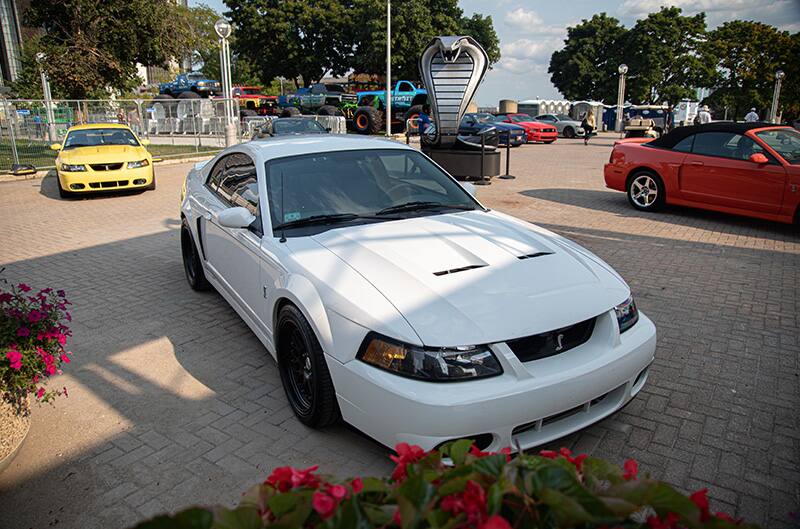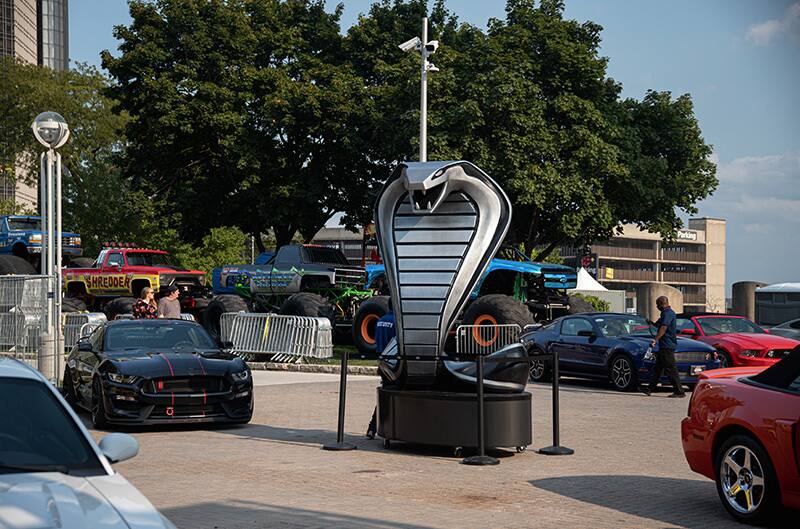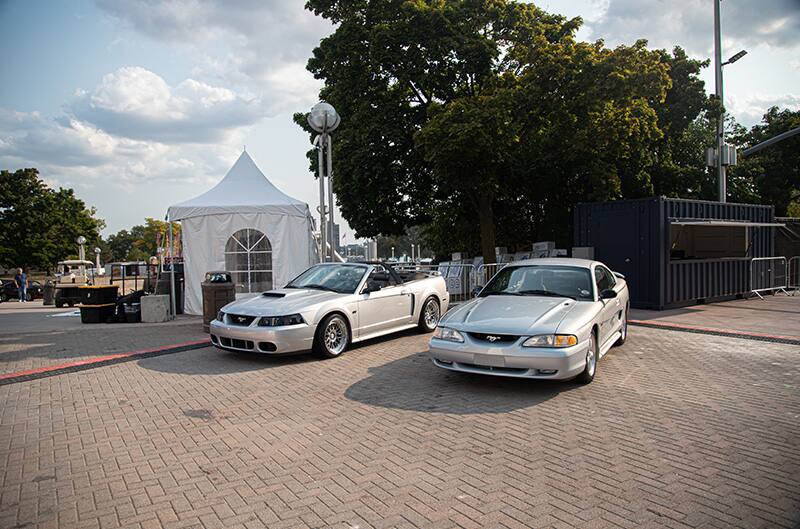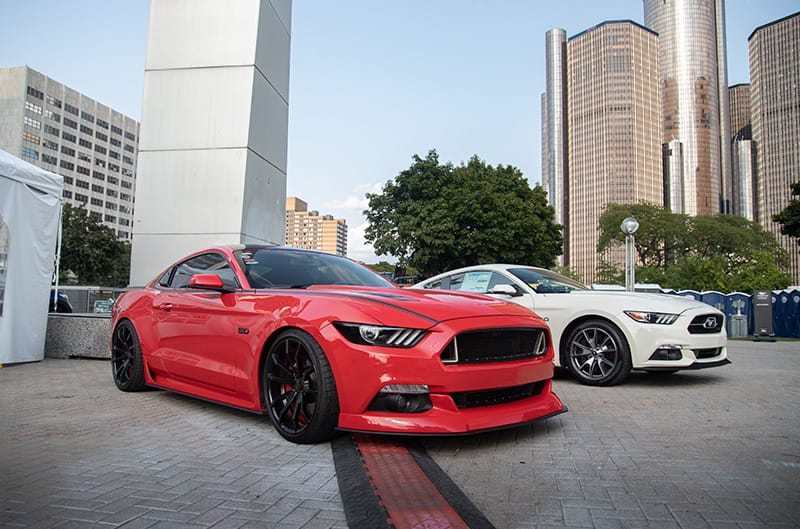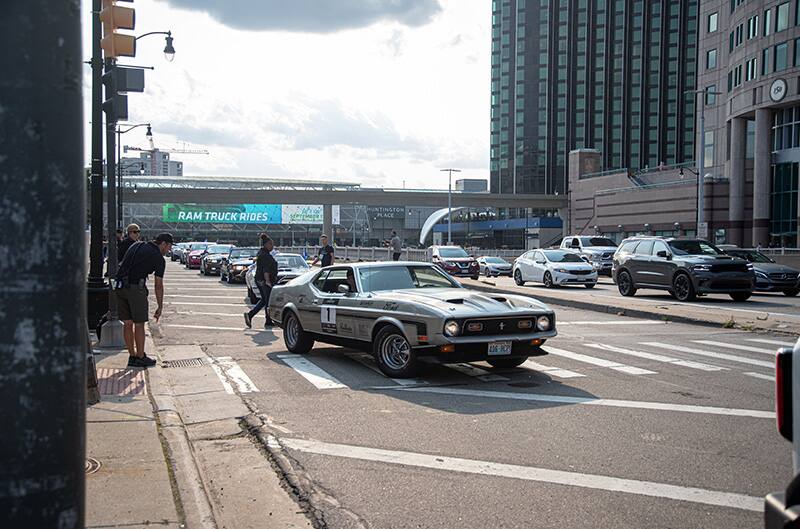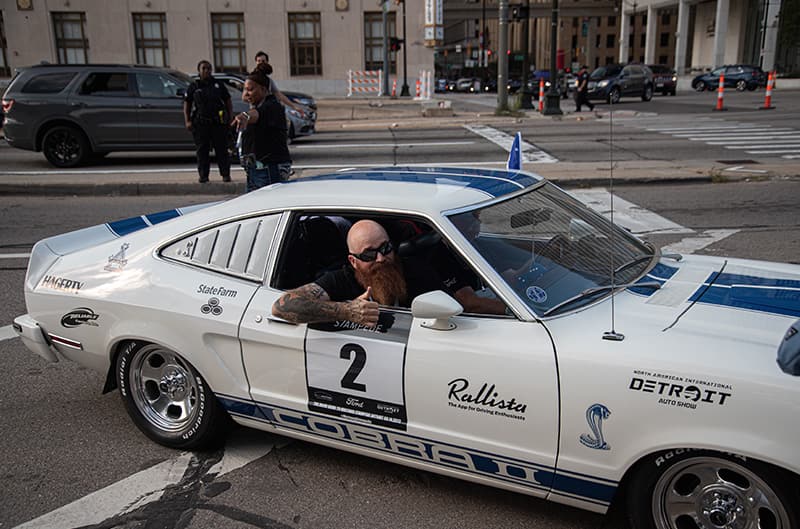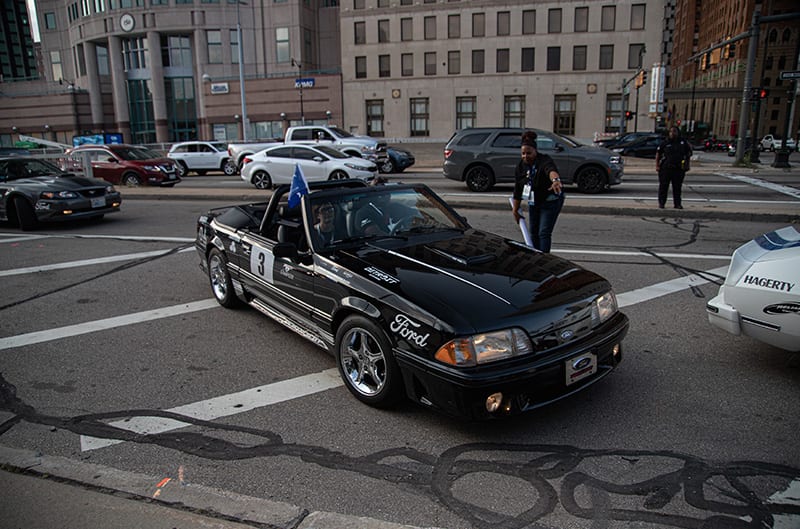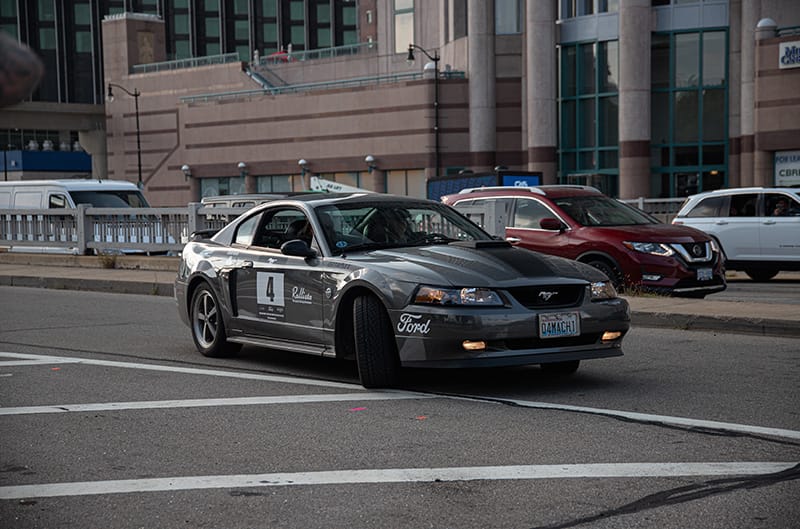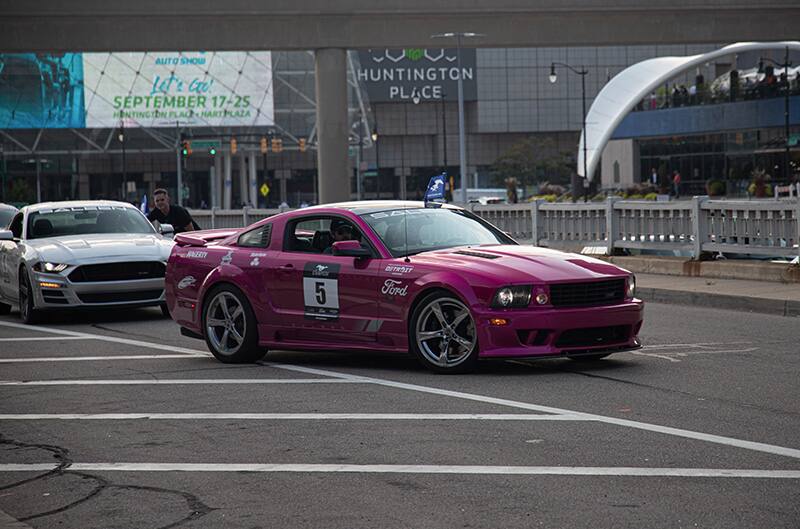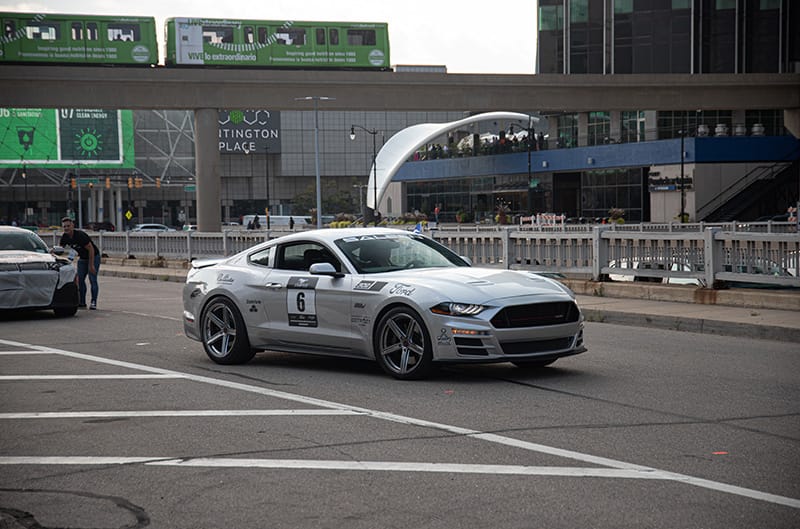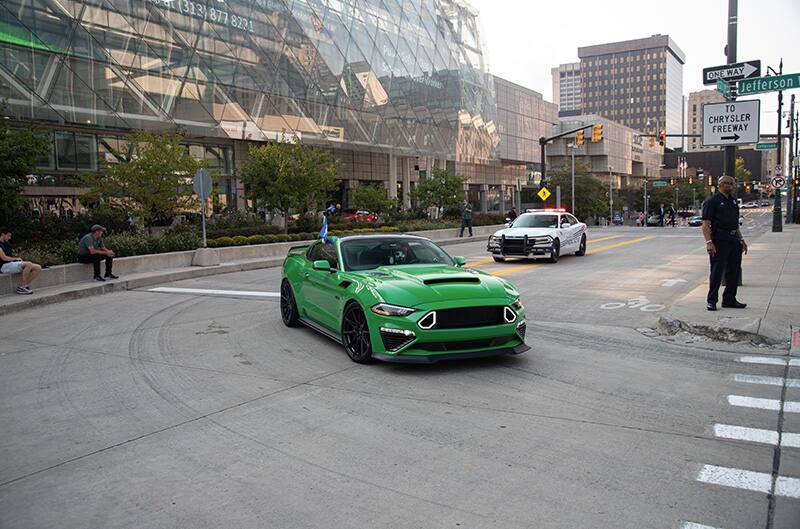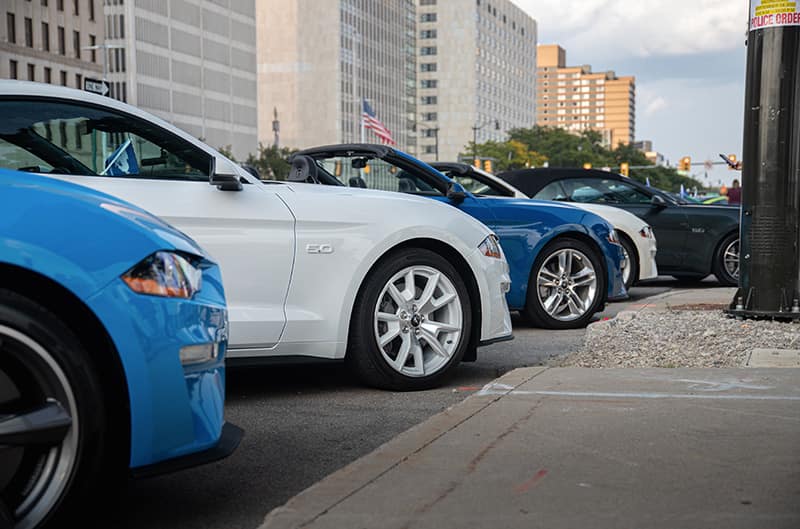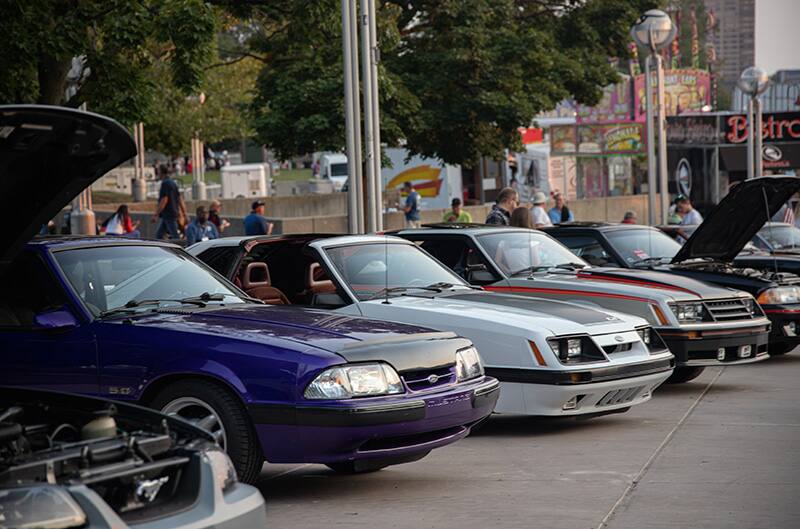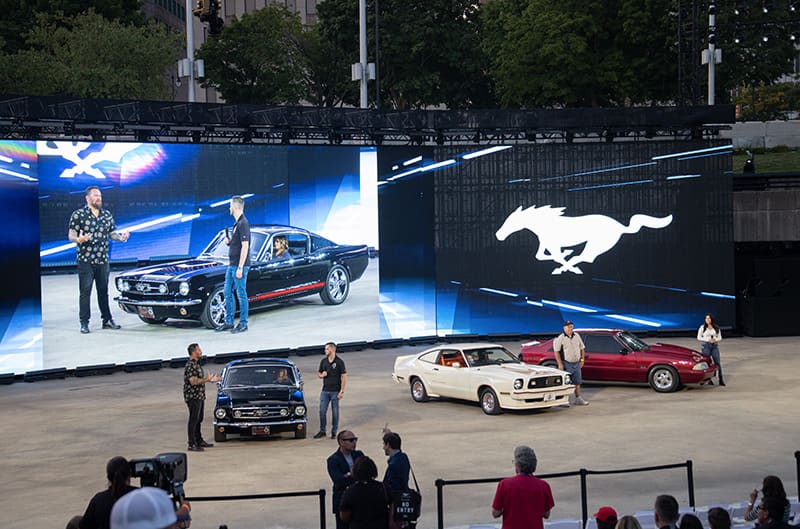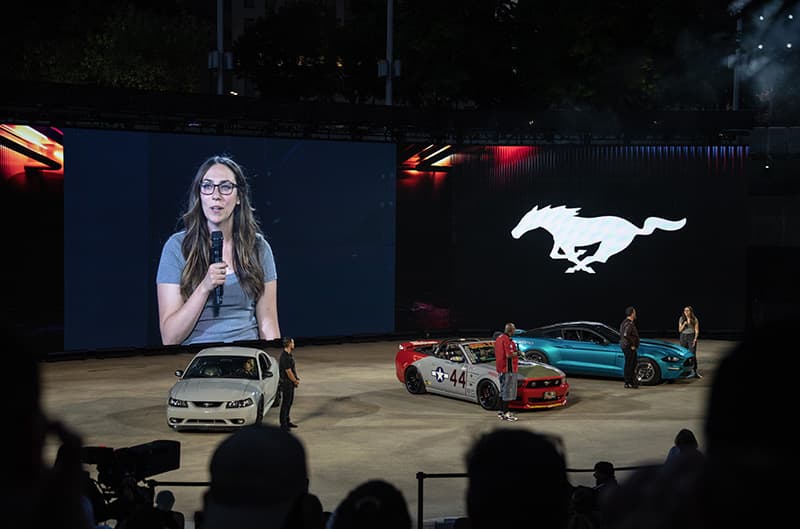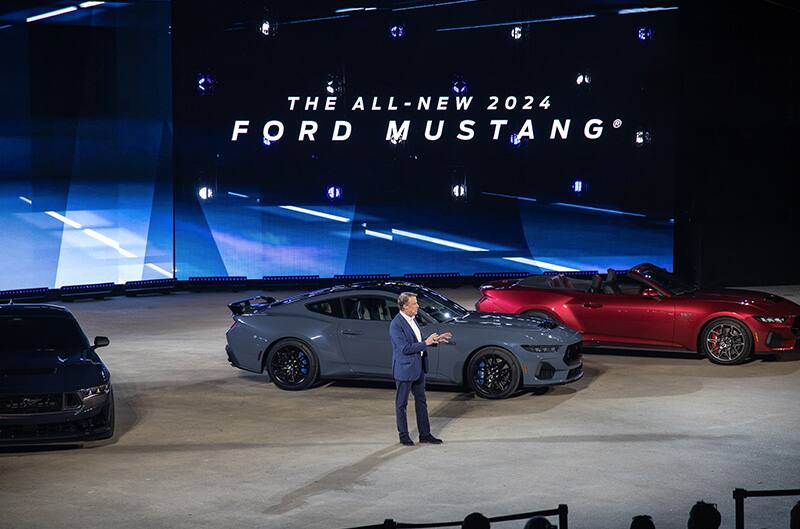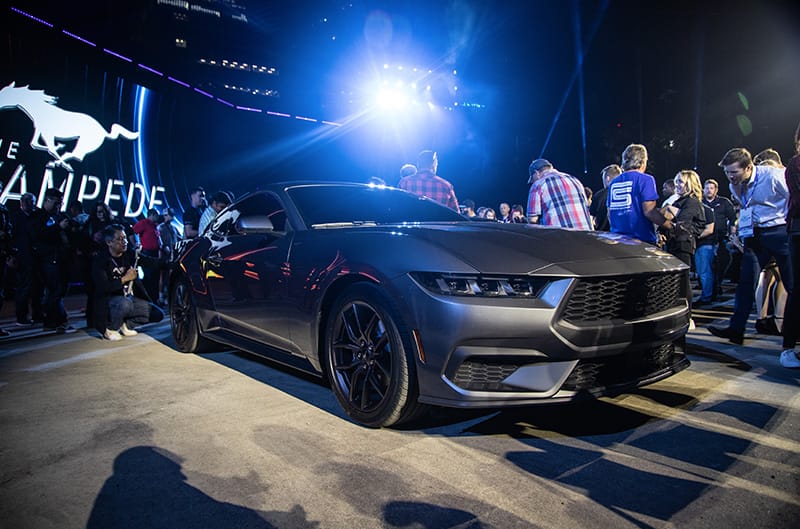 FORD PERFORMANCE PHOTOS / COURTESY MARCUS CERVANTES, MIKE LANEY, TONY ALONZO & MIKE REY