BIRCH RUN, Mich. – Just one year after attendees beamed about the beautiful weather at the Mustang Club of Mid-Michigan's annual Great Lakes Stampede All Ford and Mustang Car Show, this year's 27th annual show awakened to cloudy skies and a persistent light rain. While Mother Nature teased showgoers with a brief respite from the drizzle around mid-morning, showers returned after lunch, keeping most day-of registrants at home with their Mustangs safely tucked away under cover. Anyone who has ever put on a car show knows what even the threat of rain does to attendance, but those who did brave the elements to be part of the 2022 Stampede still had plenty of smiles to go around and all seemed to have a good time.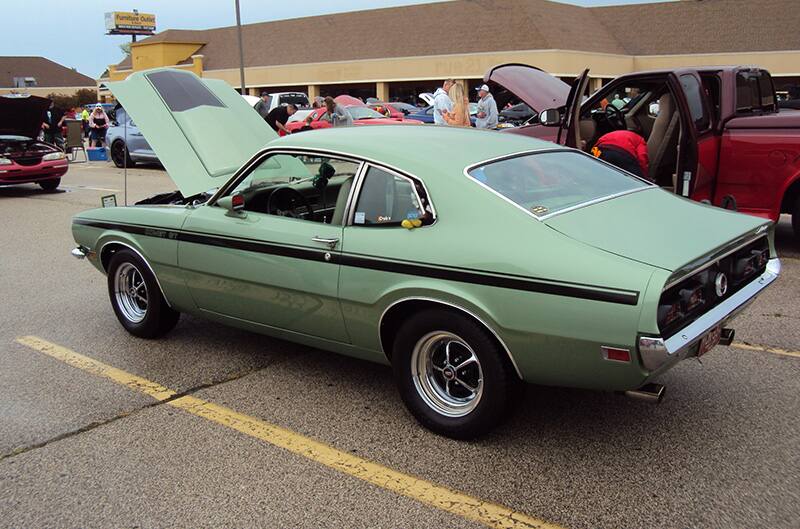 The non-profit Mustang Club of Mid-Michigan (MCMM) is located in the Frankenmuth, Michigan, area, which is perhaps better-known for its "World Famous Chicken Dinners" or the Bronner's Christmas mega-store than its Mustangs. Yet the MCMM draws fine Stangs and collectible Fords from all around the central part of the state for its yearly Stampede on the third Saturday in May -- and always puts on a great show. This year the club was again hosting the show on the expansive property of the nearby Birch Run (Michigan) Premium Outlets Mall, right off Interstate 75. Relocated to a bigger lot with more building overhangs meant the club tables, awards, food area and DJ, as well as sponsors and vendors, could all have shade or cover (with this year being the latter). There also was plenty of room for the 125 or so cars on display (which is less than half of last year's turnout), and the show still mustered enough pre-registrations, 50/50 income and raffle sales to support its charity, the Fallen and Wounded Soldiers Fund.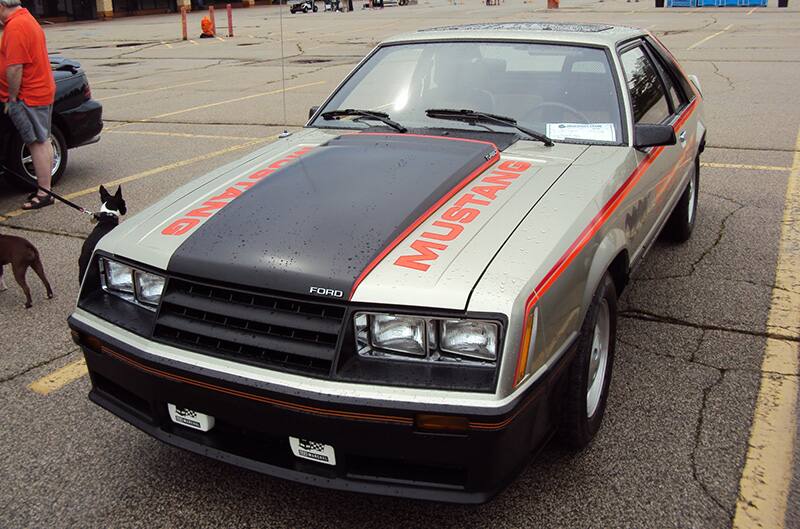 Ford Performance was on-site with our Club Connect Transit van and 10x10 Meet & Greet tent for a Mustang poster giveaway all day, plus we brought along a second display tent for a special guest. Former Mustang stylist Emeline King – Ford's first black female car designer who had penned the 1994 SN95 Mustang's interior – was on hand for a book signing. Her large-format paperback, "What Do You Mean A Black Girl Can't Design Cars? Emeline King, She Did It!" (available via barnesandnoble.com) was the talk of the show. Another top attraction was young Reed Westlock, who was driving around his custom Shelby GT500 Power Wheels (which was an exact replica of his dad's new GT500) – even in the rain. Little Reed won both a Class Award from the club, and a Ford Performance Recognition Award – and even a 1/64th Shelby diecast, courtesy of the Mustang Brand Team.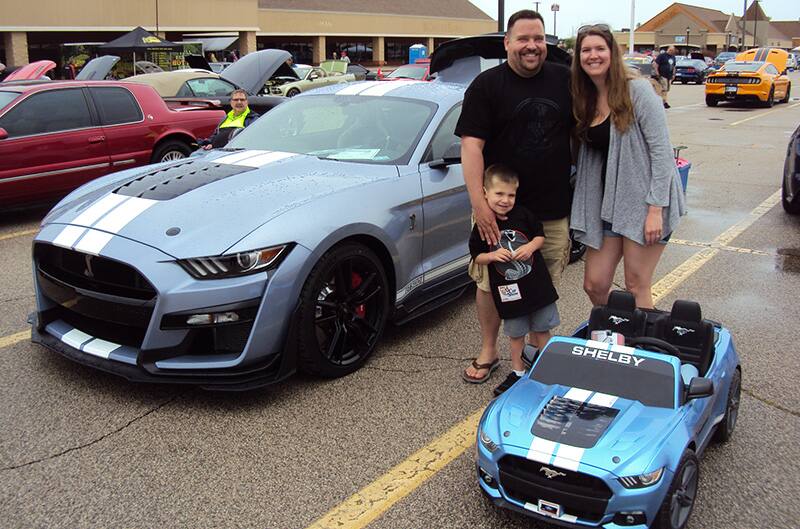 There were some great vehicles to see as well, from every generation Mustang to some classic Fords, Mercury's and F-Series pickups. During a break in the spotty showers, we were able to walk the show field to shoot photos of some of the cool Fords we found there, and chat with many of their owners. We've assembled some our favorites to share with you in the gallery below: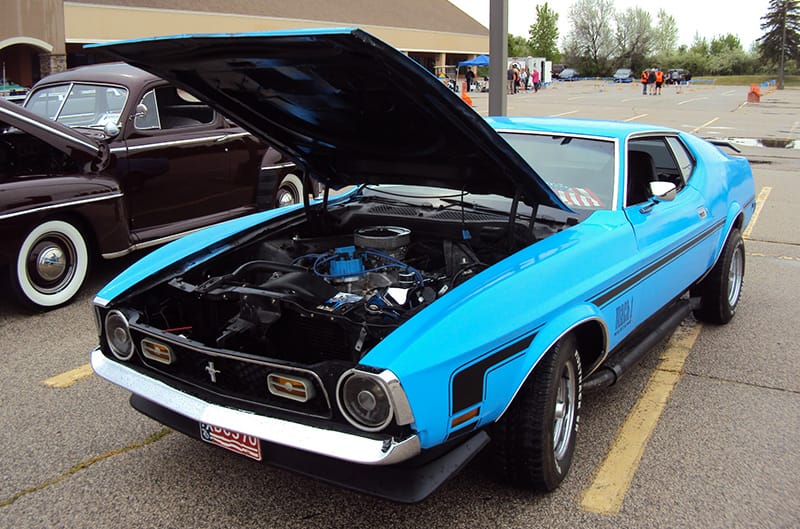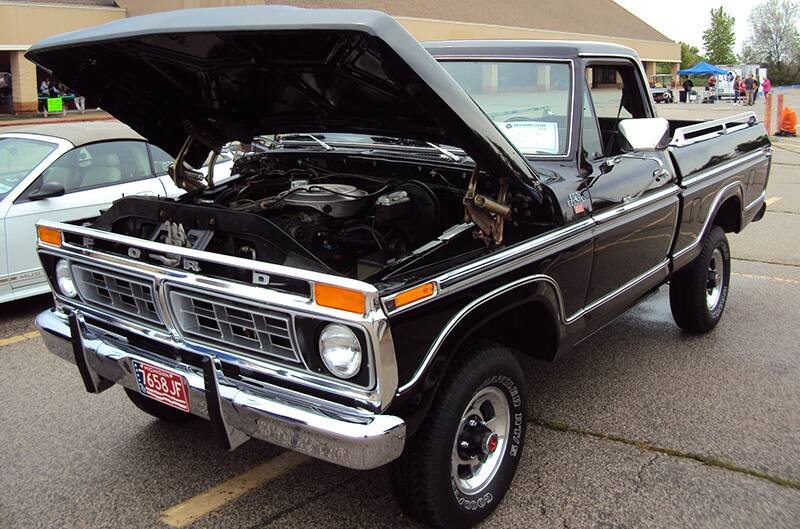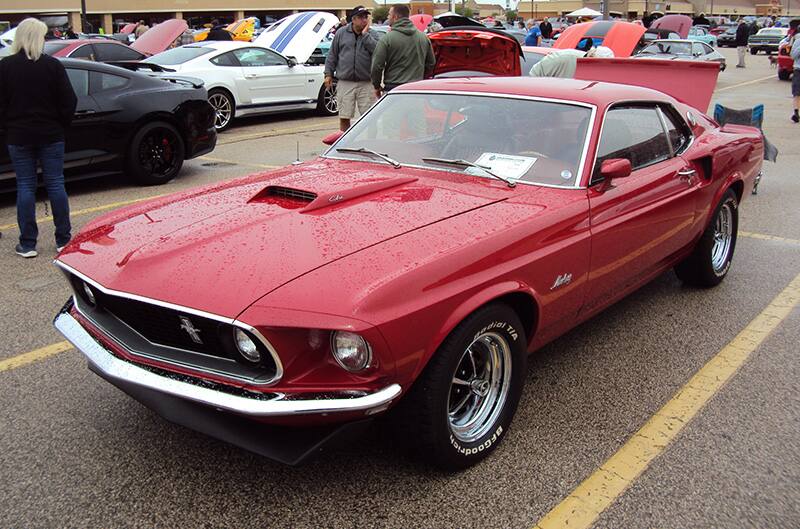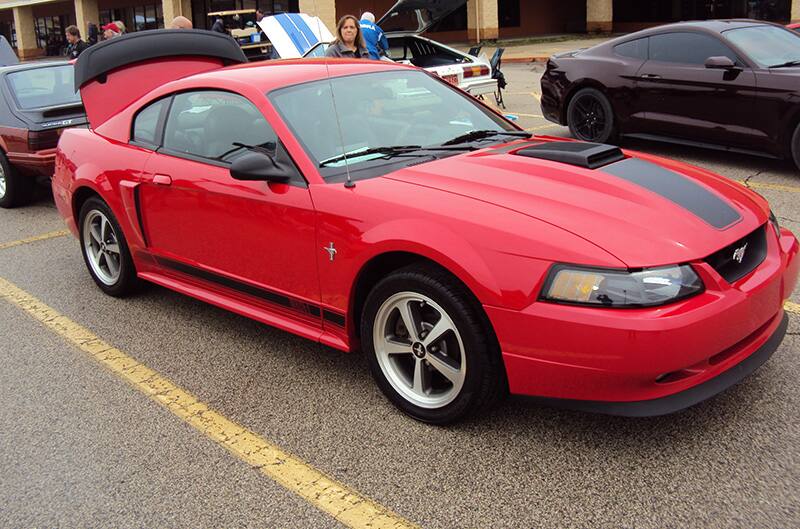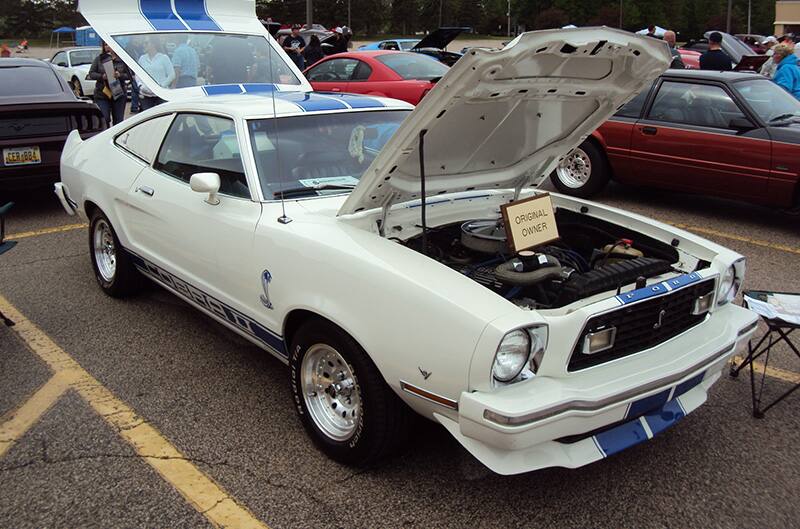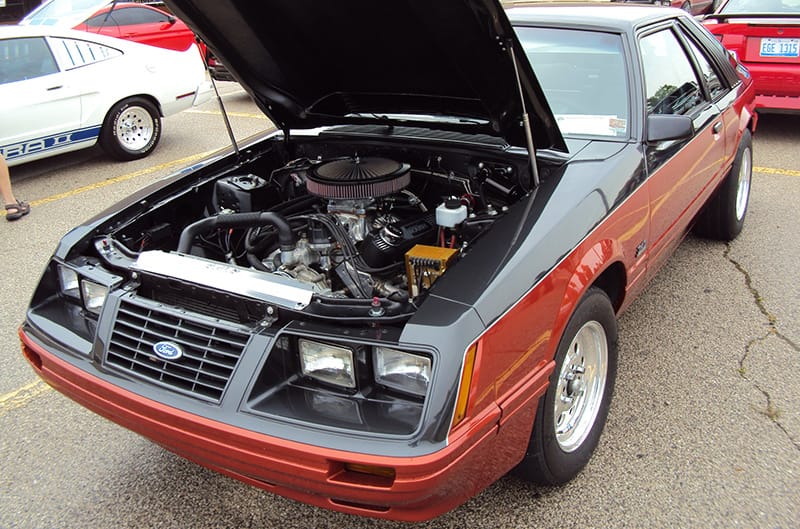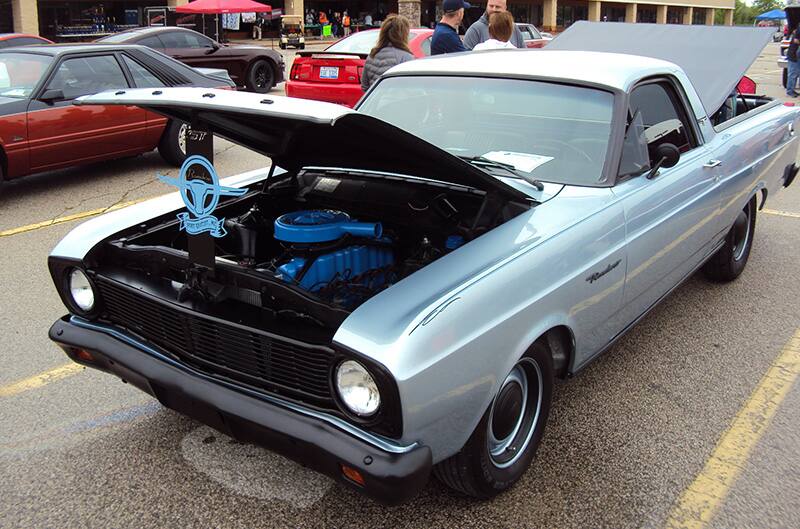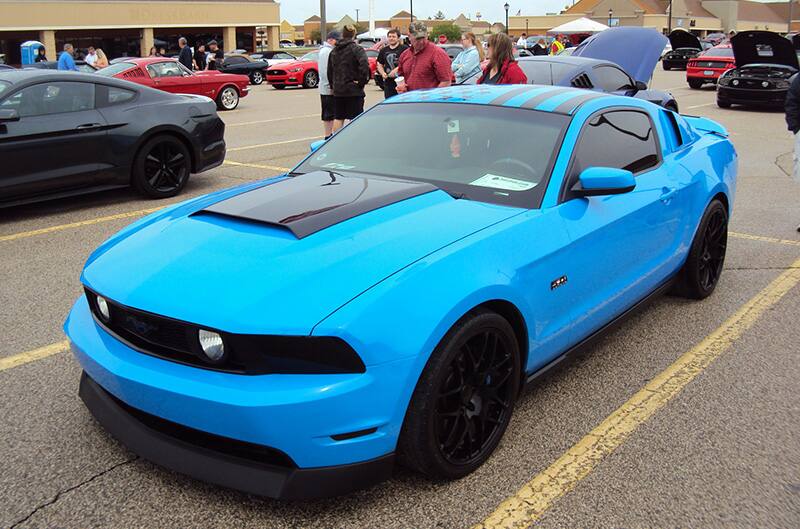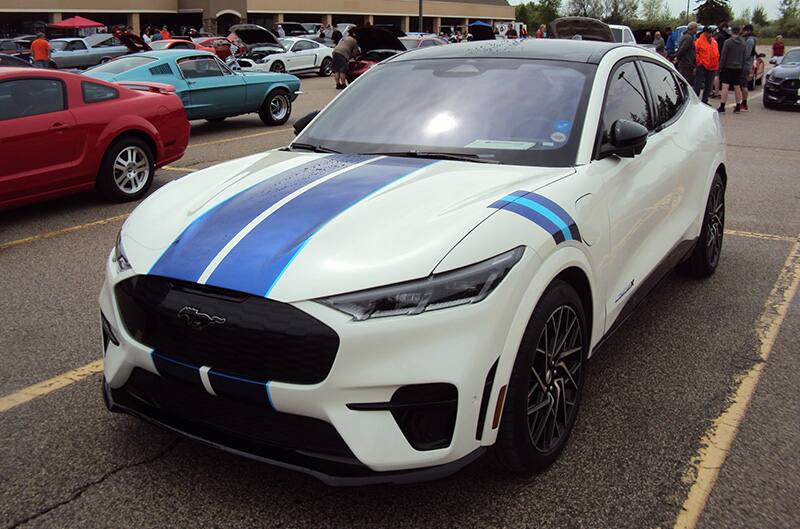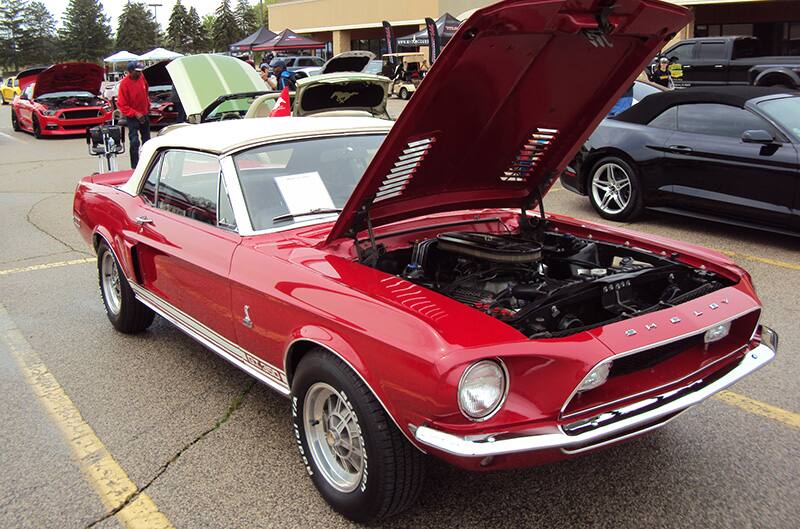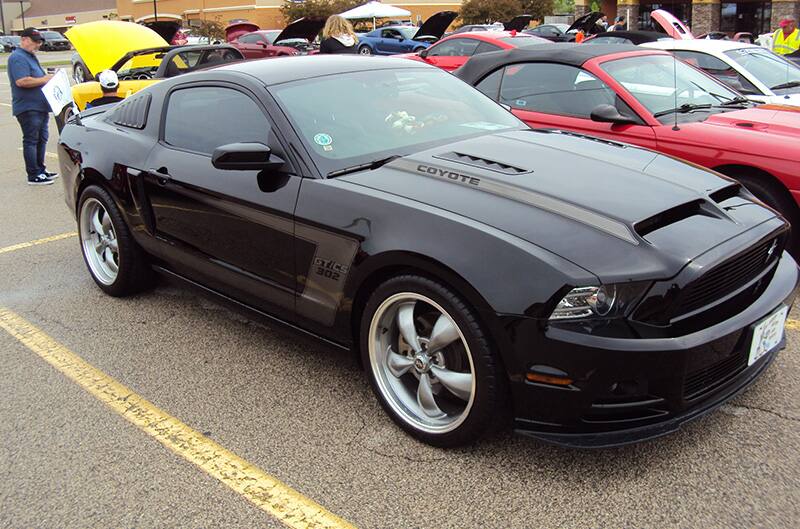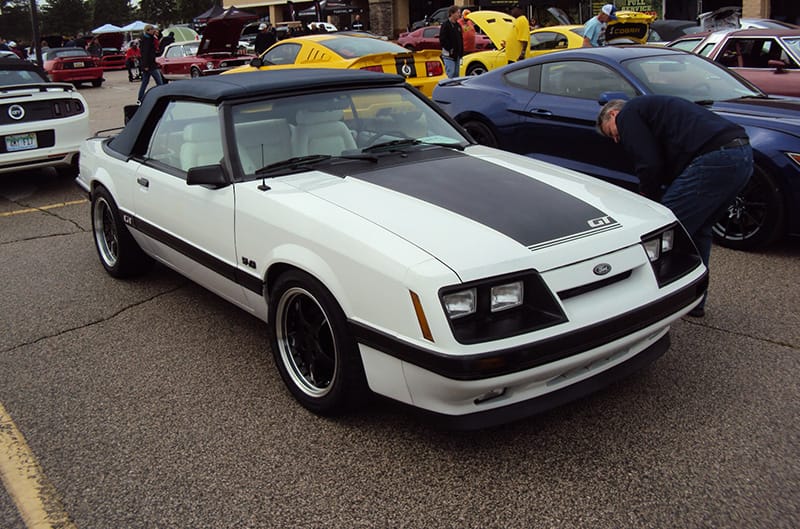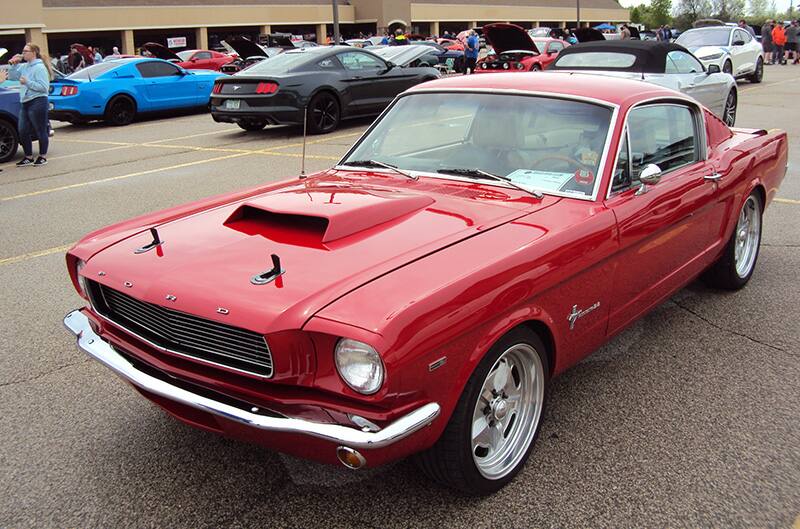 FORD PERFORMANCE PHOTOS / JOHN M. CLOR