We love to share stories about Ford enthusiasts who pass Blue Oval passion down to the next generation, and for our money, often the most noteworthy of those are the Father/Daughter project car builds. That's almost the story behind Rebecca Parkos from East Haddam, Connecticut -- except she and her late father had decided that work on a 1969 Mustang GT SportsRoof they'd bought to restore together would be best done by a shop. Yes, the car got done and yes, Rebecca and dad Joseph Parkos got the chance to drive it to the Carlisle Ford Nationals to show it off together. But sadly that was just four months before his passing. Hear how Rebecca and her mother, Sharon Parkos, now honor Joseph's Ford legacy by driving and showing the '69 together in his memory:
"Hello, Ford Performance! My name is Rebecca Parkos, I am from East Haddam, Connecticut. I would like to share with you the story of my (and my mother's) 1969 Mustang GT SportsRoof. This car was owned by my father, Joseph Parkos. He and I shared a love for all things Ford -- and especially Mustangs. Together we have owned a 1968 Mustang convertible, 2003 Mach 1 and 2013 Shelby GT500. We bought this 1969 as a father/daughter project, but we were too inexperienced to restore it. It was very far gone from spending so much time outdoors under pine trees.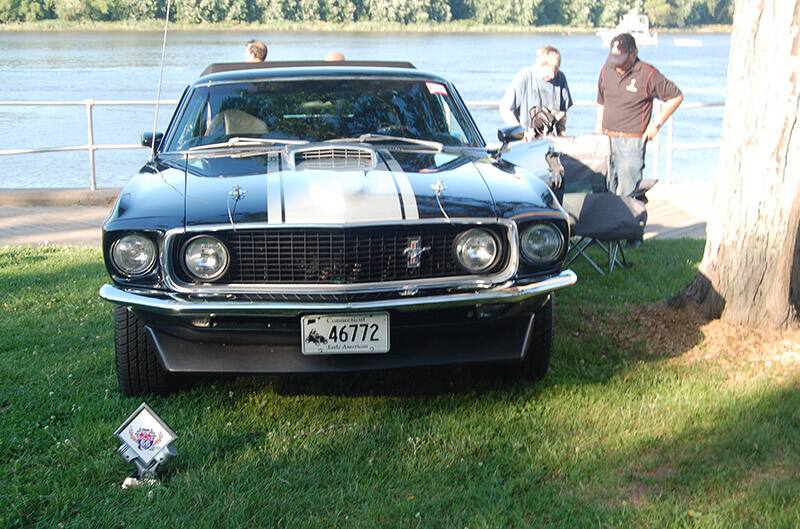 "It sat for a while until my mom, Sharon, gave my dad the ultimatum of, 'Do something with it, or it goes!' So we sent it off to a wonderful restoration place, and it took them four years to do the job right. The car was a 1-of-1, as it had weird options such as being an automatic with a factory tachometer, and for some reason it was also ordered with a heavy duty cooling package.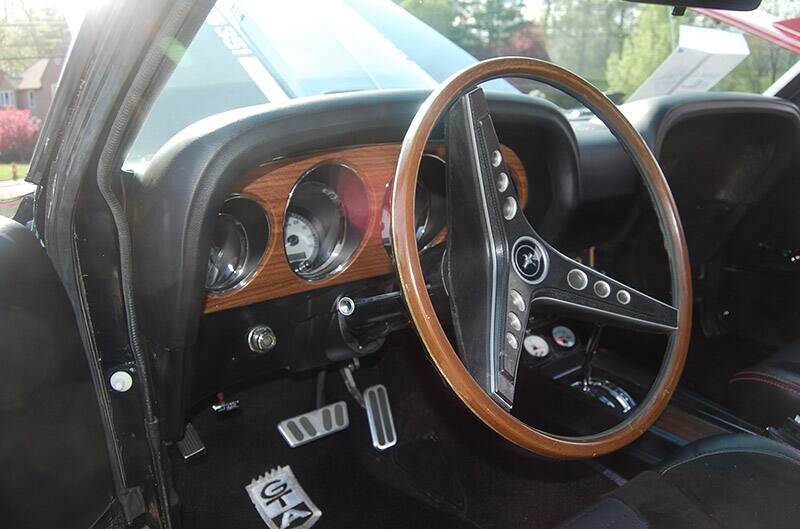 "We did ruin its originality by 'resto-modding' it our way. We changed the Lime Gold color to a beautiful newer Ford color called 'Dark Side Metallic.' It shines in hues from green to blue to black, depending on the sun. We have Dakota gauges, a TMI interior, Doug's headers and a Flowmaster exhaust. What's very cool is it has a Thumpr cam. It sounds and shakes like a big block, but still possesses its original 351 4V Windsor V-8. At least it's been bored over.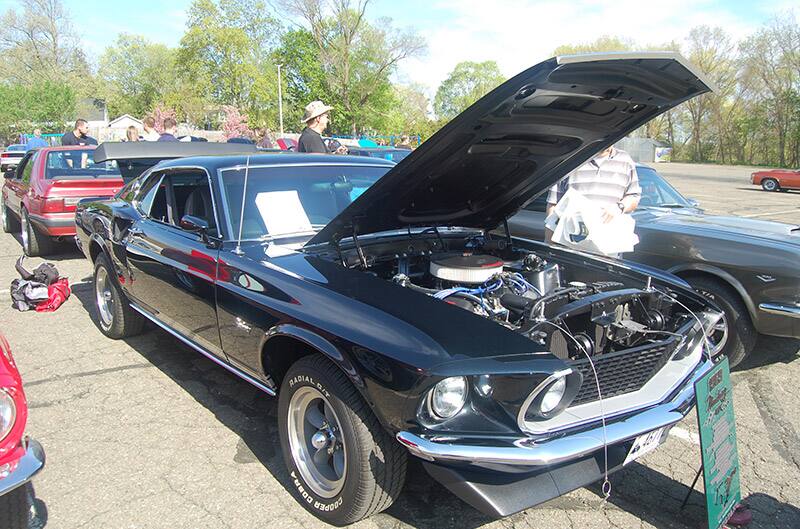 "The day it came out of restoration my dad and I drove down to the Carlisle Ford Nationals in Pennsylvania. No shake-down cruise needed! Unfortunately, my dad only had four months to enjoy the car. He passed away from lung cancer that year. I think chatting with the men who were restoring the car was good therapy for him. We took his ashes to the cemetery in his Mustang for one final ride. Today, I show the car in his honor along with my mom, who is now a co-owner, helps pay the Hagerty Insurance bill and loves to go for rides in it.
"I should mention that I also own a 2011 Shelby GT500 convertible. It just doesn't get the reaction like my dad's '69. Whenever I go to a store or a gas station, all the older gentlemen come running over and share their Mustang stories with me. I love it! They almost always ask me, 'And your dad lets you drive his car?' They don't know of course, but I always smile and respond emphatically, 'Of course he does!' I know my dad is smiling somewhere down on me!"
How YOU can Get In The Spotlight: For the past decade, one of the most popular features on FordPerformance.com and in our weekly Fast News e-newsletter continues to be "Ford Fan Spotlight," where readers can send in their own reasons why they're fans of Ford Motor Company and its vehicles. You know who they are: Ford "superfans;" grassroots Ford racers; unique Ford vehicle owners; loyal Ford enthusiasts; notable Ford club people; special Ford families; and/or any avid supporter of Ford, Ford vehicles, Ford motorsports or Ford Performance who deserves a little bit of special recognition.

All you need to do to get you, your car or candidate considered is to send in a brief description (200-500 words or less) and a few photos (in .jpeg format, preferably around 1 mb in size) with the owner's full name and hometown, please. Just tell us about the vehicle(s) and why you think Ford Performance should feature it (them) in the "Ford Fan Spotlight" for an upcoming installment of Fast News as well as for posting on FordPerformance.com. Then email it to: ClubHub@Ford.com with your contact info. Should you wish to send a video, you simply need to post it on www.YouTube.com (preferably 1-2 minutes long) and send in the link, along with a brief description, to that same ClubHub@Ford.com email address. Your submission allows us the rights to use your words and images (along with any edits) for editorial purposes; we'll choose one submission in random order each week to post online. We hope to see YOU and your Ford in our Spotlight soon!