Back in late 2012, Ken Kuntuzos of Simi Valley, California, was the president of the Valley Mustang Club and had just purchased a 2013 Mustang GT/CS. He contacted us after saying he'd sent Ford an email asking for "any internal material related to the 2013 GT/CS model," but didn't hear anything back. Because our 1-800-FORD-788 Info Center does not have access to dealer marketing materials for Ford vehicles, all we could offer was a Certificate of Authenticity. But we've been able to stay in touch with Ken since then because he's a regular reader of the Ford Performance Corner column in the Mustang Club of America's monthly "Mustang Times" magazine, and like us, he well-knows Paul M. Newitt, author of "Mustang GT/CS Recognition Guide & Owner's Manual," the sold-out hardcover book from 2013. With the California Special Worldwide Mustang Club planning a May 1 meeting at Galpin Ford, we figured this would be the perfect time to feature Ken's Race Red GT/CS in our Ford Fan Spotlight: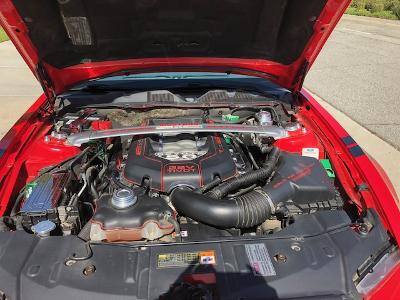 "Hi, Ford Performance. I'm Ken Kuntuzos. I was surprised to hear from you, but am happy to share the story of my 2013 GT/CS that I purchased at Galpin Ford in May of 2012. (You'll recall that Ford came out with the 2013 Mustangs early in 2012.) As you can see by the photos, I have done a lot of custom touches to the exterior, interior and engine compartment. I added extra chrome and hand-painted pin-striping to the exterior and engine compartment. Plus I put on the fender hash marks and custom 'running ponies' to the exterior as well. I also did a Ford Performance Tune, a cold-air filter, underdrive pulleys and a performance exhaust to give it some extra pep. I now have 19,000 miles on it, and just drive it for pleasure and around town.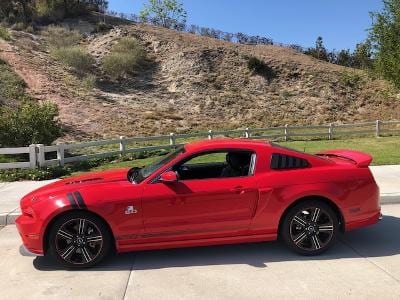 "I have had Mustangs just about my whole adult life and finally retired from being president of my local Mustang club after doing that job for several years. The number of Ford vehicles I have purchased or leased for my wife, kids and myself over the years is numerous. Soon after I purchased my GT/CS, I wrote an e-mail to Ford Motor Company explaining that I wished to put together a personal history for my car, and the 2013 Mustang GT/CS model in general. In it I noted that in the past 10 years I had purchased or leased eight Ford vehicles and assisted numerous friends and relatives in doing the same. I said that I have been into Ford Motor Company products my whole life, but in my earlier years had to buy a lot of used cars. I was finally able to purchase my first new Mustang in 1988. I asked if I could be provided with any internal material related to the 2013 GT/CS model – things like dealer promotion material, press kit information, photographs and or illustrations. It was my fear that as it got closer to the next model year production, the 2013 Mustang material may get purged. I unfortunately never received an acknowledgement to my e-mail request to Ford.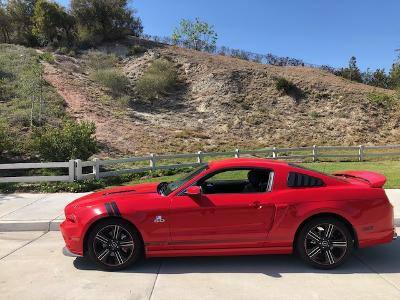 "I then started an acquaintance with author Paul Newitt as an admirer of his work. I mentioned to Paul that I'd spent numerous hours on the internet attempting to glean as much information as I could on the 2013 Mustang GT/CS. I searched all the Ford sites I could find and spent a lot of time on magazine websites printing copies of articles with any information on 2013 Mustang models, but the information online for the GT/CS option to the Mustang GT was almost nonexistent. What few photos I found on the web were almost always featuring a Performance White GT/CS instead of Race Red.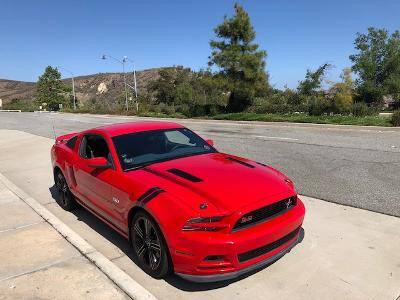 "During my internet searches. I found out that two forms existed in Ford Motor Company records related to my specific car. One is a nine-page report titled 'Ford Motor Company-HVBOM, Features.' (It shows my car's build date, accessories, etc.). The other is a one-page report called a 'Dora' that is a copy of my car's build request from my selling dealer, Galpin Ford. I had the sales manager at Galpin print out the reports for me, although he noted he had never seen these reports before. I found out my car was built at the Flat Rock Assembly Plant on March 15, 2012, and sold to me on May 15, 2012. Paul told me that I could get a response from you and the Info Center (this was long before you established the ClubHub@Ford.com email address). Even though all I could get was production figures for the GT/CS line in general, I must admit I thought it was unique to connect with enthusiast people at Ford.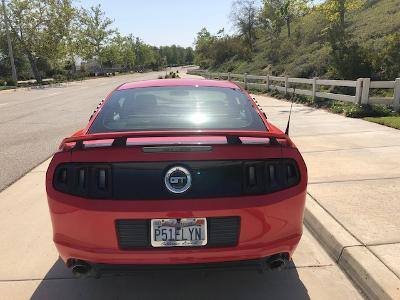 "As a regular reader of the Ford Performance Corner column in Mustang Times, I find the enthusiast perspective you offer each month to be refreshing – even when you promoted the idea that there's a following for the second-generation Mustang II. This is the honest truth: I in all my years in So-Cal, I have never met an owner of a Mustang II -- other than one person. I've never seen much Mustang II action at any of the too-many-to-count car shows I've attended; there just seemed to be no audience for them out here. Except that 'one person' I mentioned in the above sentence was me. In 1978, I purchased a 1976 Mustang II Cobra II, Metallic Blue with the white stripes and -- can you believe it -- the previous owner put a C.B. radio antenna right smack in the middle of the car's roof and mounted the C.B. radio to the interior center hump, just below the dash. I enjoyed the Cobra II's looks but, as you are aware, the cars in the mid-70's were no performance champs. I jumped on the Fox Bodies as soon as they got some performance going on. I do not have to tell you that the Mustang II cars kept the Mustang going and sold very well -- but they are as scarce as hen's teeth today here in my area.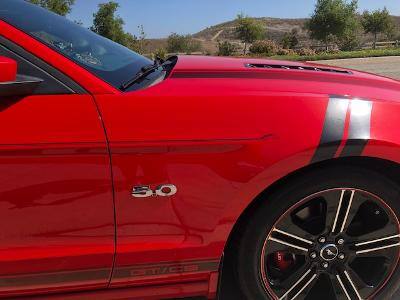 "I have been a Mustang Club of America member for years and I always turn to your column first, as I really enjoy your writing. I've long enjoyed the many articles you have written for and about Ford products over the years, and look forward to many more. I also appreciate your support of Ford enthusiasts like me, and I hope to meet your Ford Performance team one day at a local show."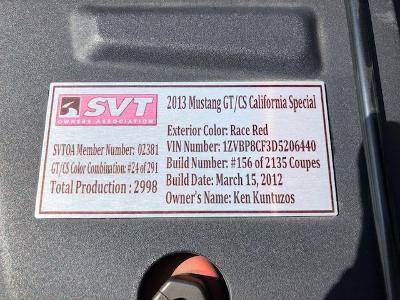 How YOU can Get In The Spotlight: For the past decade, one of the most popular features on FordPerformance.com and in our weekly Fast News e-newsletter continues to be "Ford Fan Spotlight," where readers can send in their own reasons why they're fans of Ford Motor Company and its vehicles. You know who they are: Ford "superfans;" grassroots Ford racers; unique Ford vehicle owners; loyal Ford enthusiasts; notable Ford club people; special Ford families; and/or any avid supporter of Ford, Ford vehicles, Ford motorsports or Ford Performance who deserves a little bit of special recognition.

All you need to do to get you, your car or candidate considered is to send in a brief description (200-500 words or less) and a few photos (in .jpeg format, preferably around 1 mb in size) with the owner's full name and hometown, please. Just tell us about the vehicle(s) and why you think Ford Performance should feature it (them) in the "Ford Fan Spotlight" for an upcoming installment of Fast News as well as for posting on FordPerformance.com. Then email it to: ClubHub@Ford.com with your contact info. Should you wish to send a video, you simply need to post it on www.YouTube.com (preferably 1-2 minutes long) and send in the link, along with a brief description, to that same ClubHub@Ford.com email address. Your submission allows us the rights to use your words and images (along with any edits) for editorial purposes; we'll choose one submission in random order each week to post online. We hope to see YOU and your Ford in our Spotlight soon!