For rust-weary collectors living in the Midwest or the Northeast, buying a car that had spent most of its life either in the South or out West is usually a good thing. So you can bet when Larry Siebert from Rochester, New York, went looking to buy a classic Mustang about a dozen years ago, seeing one that was labeled a "California car" likely played a role in his decision to buy it. But these days, what makes Sibert most happy about his award-winning '70 Mustang Mach 1 is how much attention it gets at car shows. To learn which award makes Larry the most proud, read his email to us below:
"Hello Ford Performance! My name is Larry Siebert. I'm 66 years old and I live in Rochester, New York. Please consider featuring my 1970 Ford Mustang Mach 1 in your weekly Ford Fan Spotlight. I have owned this Mustang for 12 years. It had spent the first 30 years of its life in Southern California. It was built in Dearborn, Michigan, on 10/20/1969, and was delivered to Montebello Motors in Montebello, California.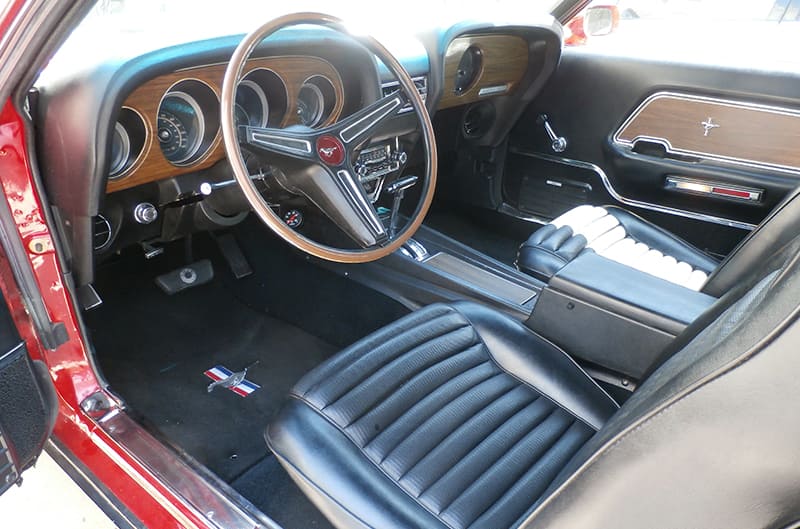 "I have won multiple awards with my Mach 1, but the two that I am most proud of were the 'People's Choice Award' from the Mustang Rally Car Show of the Finger Lakes in 2010, and a Top 20 Trophy (out of about 100 Mustangs) form the Perfect Pony Car Show here in New York back in 2018. Thank you."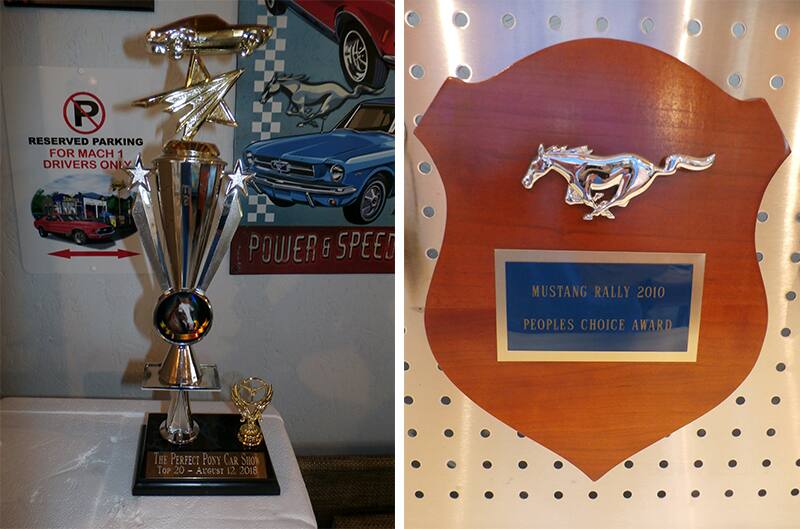 How YOU can Get In The Spotlight: For the past decade, one of the most popular features on FordPerformance.com and in our weekly Fast News e-newsletter continues to be "Ford Fan Spotlight," where readers can send in their own reasons why they're fans of Ford Motor Company and its vehicles. You know who they are: Ford "superfans;" grassroots Ford racers; unique Ford vehicle owners; loyal Ford enthusiasts; notable Ford club people; special Ford families; and/or any avid supporter of Ford, Ford vehicles, Ford motorsports or Ford Performance who deserves a little bit of special recognition.

All you need to do to get you, your car or candidate considered is to send in a brief description (200-500 words or less) and a few photos (in .jpeg format, preferably around 1 mb in size) with the owner's full name and hometown, please. Just tell us about the vehicle(s) and why you think Ford Performance should feature it (them) in the "Ford Fan Spotlight" for an upcoming installment of Fast News as well as for posting on FordPerformance.com. Then email it to: ClubHub@Ford.com with your contact info. Should you wish to send a video, you simply need to post it on www.YouTube.com (preferably 1-2 minutes long) and send in the link, along with a brief description, to that same ClubHub@Ford.com email address. Your submission allows us the rights to use your words and images (along with any edits) for editorial purposes; we'll choose one submission in random order each week to post online. We hope to see YOU and your Ford in our Spotlight soon!