Sometimes, a good past experience with a cool car can make you try to find another like it someday, just for nostalgia's sake. Well, that was precisely the case with Greg Rigoni of Illinois. Seems Greg much liked his four years of owing a 1970 Mercury Cougar back in the Seventies, so when it came time for him to find a classic Ford to drive and enjoy, he bought – you guessed it – a 1970 Cougar. To hear how he found it and how he's enjoying it these days, check out his email to us below:
"Hello Ford Performance! I'm Greg Rigoni from Mokena, Illinois. I own a white 1970 Mercury Cougar XR-7 with a dark blue vinyl roof and a 351 Cleveland two-barrel. My first Cougar was a 1970 model that I owned from 1974 to 1979. A while ago I was looking to buy an early Mustang when I decided to look for a Cougar from the 1960's and '70's. I always liked my first Cougar, and found my current one online at Auction America.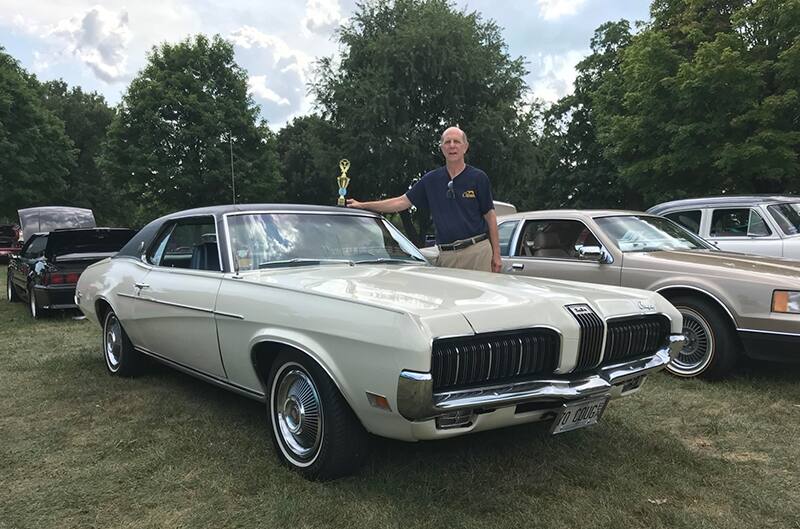 "I purchased the Cougar from Auction America back in 2014. The car had 38,597 original documented miles along with the original Warranty Card, Warranty Factory Booklet, State of New York vehicle inspection stickers and documented receipts on repairs from June 1973 (mileage 7,758) to January of 1994 (with 36,603 miles). Current mileage on the car is 40,600.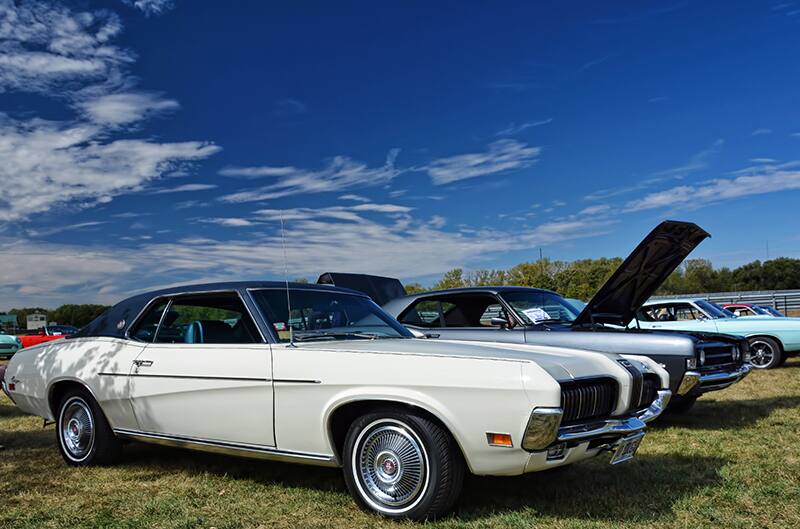 "The car's options list included: Blue Vinyl Roof, $89.40; Select-Shift Automatic Transmission, $206.10; White Sidewall Tires, $29.80; Sports Console, $57.10; Power Steering, $104.90, Power Brakes, $64.80; Whisper Air Conditioner, $375.70; AM Radio, $60.90; and Tinted Glass, $33.40. It was repainted in the summer of 1994. The car was sold 2005 to an LLC group out of California and was put in storage until it was auctioned off in 2014. It still has its original glass, trim, interior, carpeting, vinyl roof, and build sheet.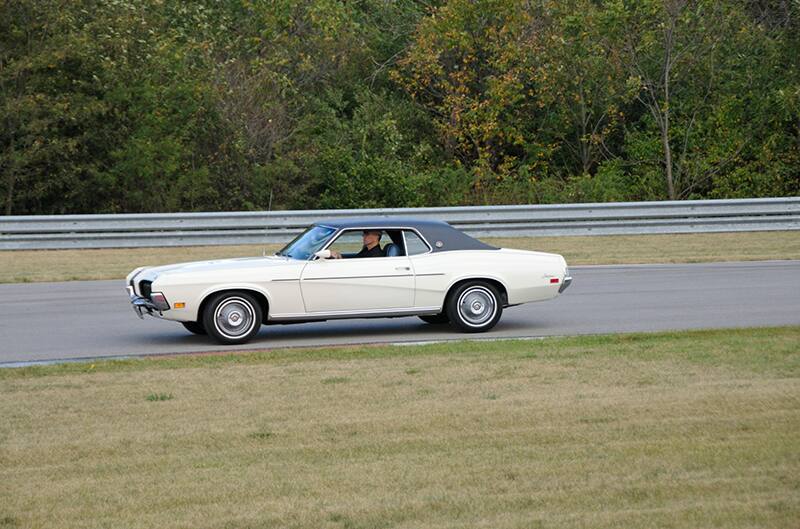 "I have owned and enjoyed the Cougar for the six years since. My Cougar attended the 50th Anniversary Show in Dearborn in June of 2017. Last year, it attended the 1969 Anniversary of the Cougar in Auburn, Indiana. It took 1st Place at the Chicago Vintage Mustang Club Show in October of 2017 held at the Autobahn Country Club, in Joliet, Illinois. And most recently it was that Class Winner at the 2018 Northern Mustang Corral Club Show in Bourbonnais, Illinois.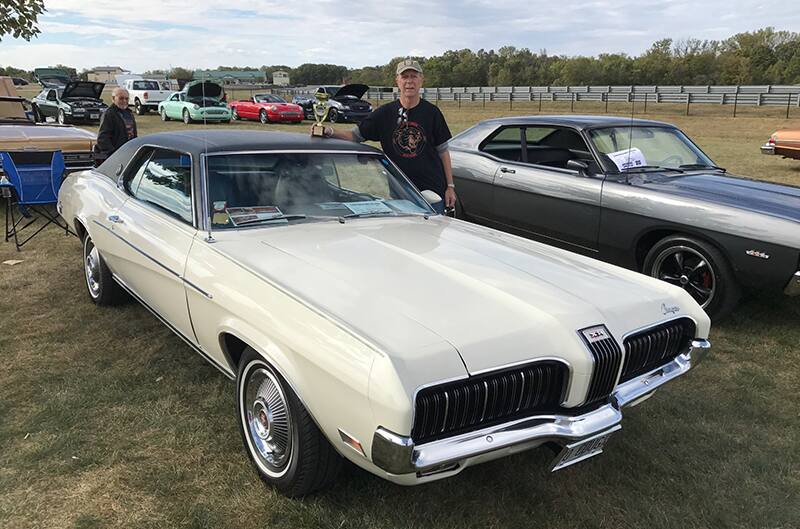 "I'm a member of the Cougar Club of America and the CATS Classic Cougar Club; I hope seeing my car brings back fond memories for other Ford fans."

How YOU can Get In The Spotlight: For the past decade, one of the most popular features on FordPerformance.com and in our weekly Fast News e-newsletter continues to be "Ford Fan Spotlight," where readers can send in their own reasons why they're fans of Ford Motor Company and its vehicles. You know who they are: Ford "superfans;" grassroots Ford racers; unique Ford vehicle owners; loyal Ford enthusiasts; notable Ford club people; special Ford families; and/or any avid supporter of Ford, Ford vehicles, Ford motorsports or Ford Performance who deserves a little bit of special recognition.

All you need to do to get you, your car or candidate considered is to send in a brief description (200-500 words or less) and a few photos (in .jpeg format, preferably around 1 mb in size) with the owner's full name and hometown, please. Just tell us about the vehicle(s) and why you think Ford Performance should feature it (them) in the "Ford Fan Spotlight" for an upcoming installment of Fast News as well as for posting on FordPerformance.com. Then email it to: ClubHub@Ford.com with your contact info. Should you wish to send a video, you simply need to post it on www.YouTube.com (preferably 1-2 minutes long) and send in the link, along with a brief description, to that same ClubHub@Ford.com email address. Your submission allows us the rights to use your words and images (along with any edits) for editorial purposes; we'll choose one submission in random order each week to post online. We hope to see YOU and your Ford in our Spotlight soon!