We love featuring rare Mustangs in our Ford Fan Spotlight. But when it comes so some of the limited-edition specialty models of the mid-1960's, perhaps none are as hard to find today than the Lone Star Limited Mustangs – otherwise known as "Bluebonnet Specials." Sold only through Texas dealers and produced exclusively for the Lone Star State, what helped these 1967 Mustang hardtops stand out the most was their special-order exterior paint, Bluebonnet Blue – to mimic the Texas state flower. Other features included the Sprint option package, styled steel wheels, an upgraded interior and dealer-installed "Lone Star" badging in the shape of Texas. Because original specialty badging and paint are rarely preserved, the best way to identify a Lone Star Limited is via the VIN plate. True Bluebonnet Specials will not have a paint code on the plate, so look for a Texas DSO code of 61 (for Dallas), with a four-digit special order number, usually 5160 or perhaps 5036. What could make a Lone Star Limited even more rare? Finding a one-owner Bluebonnet Special would qualify, like the one featured here owned by Bobby Blankenship: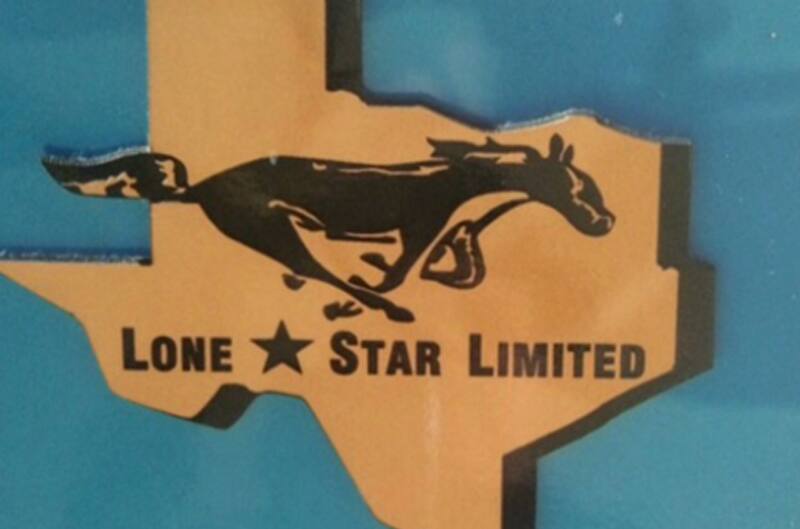 "Hello, Ford Performance! My name is Bobby Blankenship. I have a specialty 1967 Ford Mustang; it's called a 'Lone Star Limited.' Only 175 of these cars were built per say the group still chasing these cars down today. I bought this one new on 8/22/67 from the local Ford dealer and have had it for 53 years.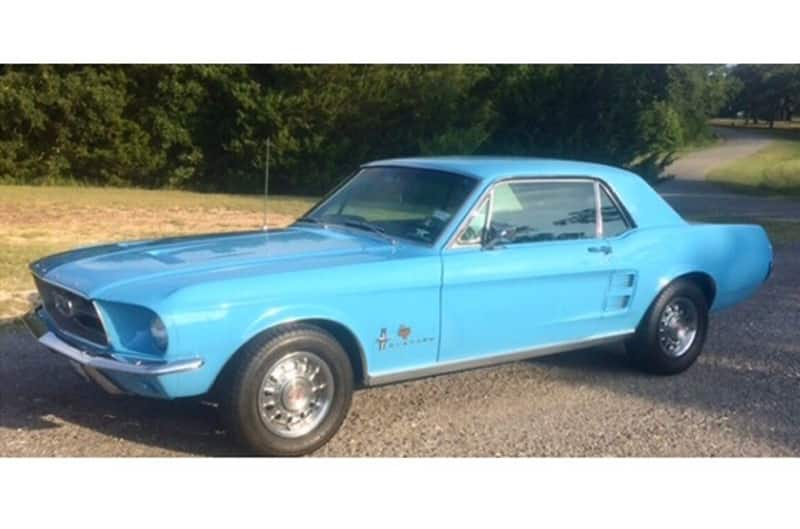 "It's still about 90 percent original, with no rust and no Bondo. It was repainted in 2007, and other than that it is factory original. I have a 1969 set of wheels on it, but I have the original wheels and wheel covers. The car has more than 67,000 miles on it, and is always garage kept.

"I was told that I'm the only one-owner of one of these cars. I have all of the paperwork on it, and even the license plates are the original ones issued to the car. Here are some photos for your consideration. I've included ones of me and my daughter taken 50 years apart!"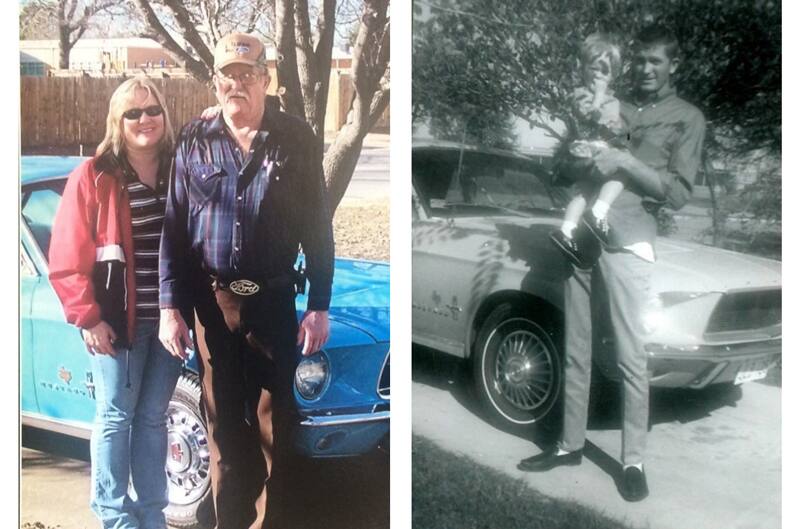 How YOU can Get In The Spotlight: For the past decade, one of the most popular features on FordPerformance.com and in our weekly Fast News e-newsletter continues to be "Ford Fan Spotlight," where readers can send in their own reasons why they're fans of Ford Motor Company and its vehicles. You know who they are: Ford "superfans;" grassroots Ford racers; unique Ford vehicle owners; loyal Ford enthusiasts; notable Ford club people; special Ford families; and/or any avid supporter of Ford, Ford vehicles, Ford motorsports or Ford Performance who deserves a little bit of special recognition.

All you need to do to get you, your car or candidate considered is to send in a brief description (200-500 words or less) and a few photos (in .jpeg format, preferably around 1 mb in size) with the owner's full name and hometown, please. Just tell us about the vehicle(s) and why you think Ford Performance should feature it (them) in the "Ford Fan Spotlight" for an upcoming installment of Fast News as well as for posting on FordPerformance.com. Then email it to: ClubHub@Ford.com with your contact info. Should you wish to send a video, you simply need to post it on www.YouTube.com (preferably 1-2 minutes long) and send in the link, along with a brief description, to that same ClubHub@Ford.com email address. Your submission allows us the rights to use your words and images (along with any edits) for editorial purposes; we'll choose one submission in random order each week to post online. We hope to see YOU and your Ford in our Spotlight soon!