Longtime Mustang fans often find themselves rekindling their love affair with Ford's famed Pony Car later in life, and wind up buying a new Mustang for some modern-day cruising. At age 69, Bruce Mainard could have been counted among so many other boomers who have again found automotive happiness behind the wheel of a factory fresh Ford Mustang. Except driving a new, coyote-powered 2018 Mustang GT just made Bruce hungry for some extra punch – can you say "supercharger?" Read Bruce's note to us below and see how happy he is after giving his car a dual personality.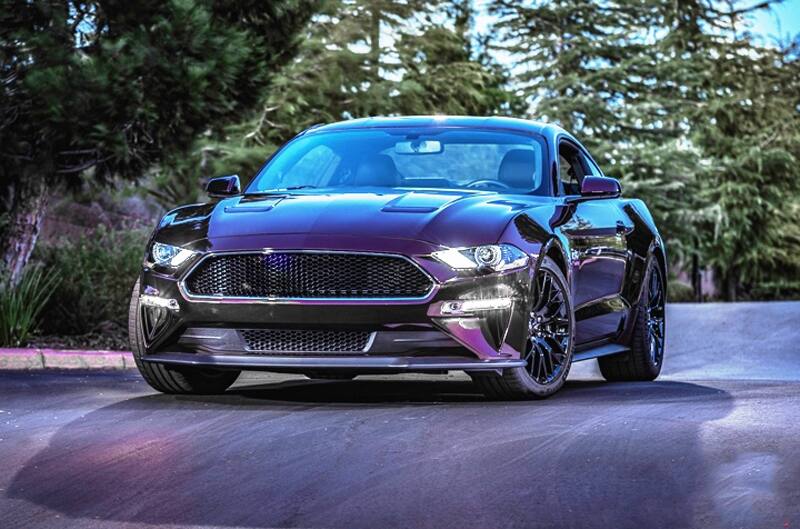 "Hello, Ford Performance! My name is Bruce Mainard. I am retired, 69 years old, and live in Rocklin, California. My affair with the Mustang began in 1970 when I purchased a 1967 Acapulco Blue C-Code Fastback with a 289 2-Barrel V-8, 4-Speed, and Center Console. I loved that car!
"Life, however, got in the way. Unfortunately, I had to sell the car. I promised myself that I would someday have my dream Mustang.
"On August 25, 2017, I placed a factory order at Future Ford in Roseville, California, for a 2018 Royal Crimson, 5.0 V-8, GT Premium Coupe. Options included a 10-Speed Automatic Trans, Equipment Group 401A, Shaker Pro Audio System, Performance Pack 1, Magne-Ride, Active Valve Exhaust, and Enhanced Security Pack. I took delivery on January 8, 2018, put approximately 2,200 miles on the car and returned to Future Ford for the following upgrades:

I added a 3.0L Stage 1 Supercharger (750 HP), Ford Performance Billet Oil Pump Gears, Ford Performance Half Shafts, QA1 Carbon Fiber Driveshaft, Ford Performance Driveshaft Loop, Ford Performance Rear Deck Lid Trim Panel and a "Bullitt Mustang" Upper Front Grille as shown in the images I've sent along.
"I now refer to my Mustang as 'The Brute in a Suit.' I plan to take it out to the drag strip and the track often. I frequent car shows and automotive events in the greater Sacramento area. I will never sell the car. It will be passed down to the family. I would appreciate your consideration for this to appear in your Ford Fan Spotlight. I believe there is a unique Mustang out there for every generation of enthusiasts -- including one like me who will always be young at heart. Finally, thanks to the folks at Future Ford and Ford Performance for making my dream Mustang a reality!"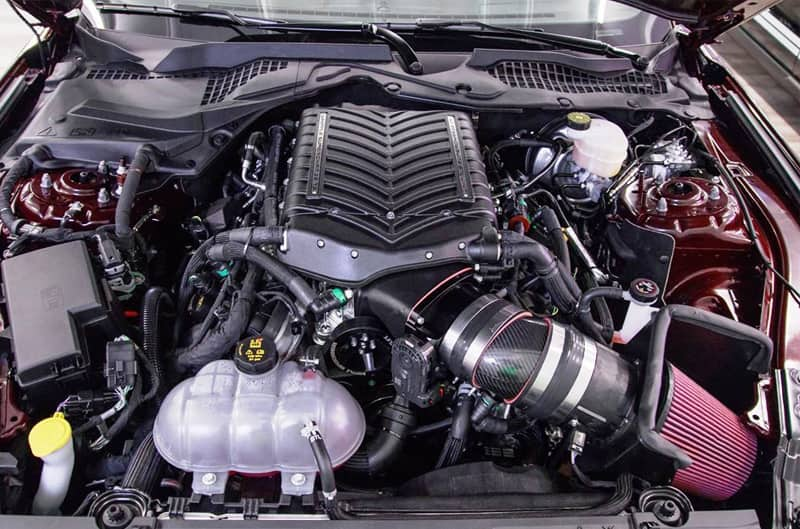 How YOU can Get In The Spotlight: For the past decade, one of the most popular features on FordPerformance.com and in our weekly Fast News e-newsletter continues to be "Ford Fan Spotlight," where readers can send in their own reasons why they're fans of Ford Motor Company and its vehicles. You know who they are: Ford "superfans;" grassroots Ford racers; unique Ford vehicle owners; loyal Ford enthusiasts; notable Ford club people; special Ford families; and/or any avid supporter of Ford, Ford vehicles, Ford motorsports or Ford Performance who deserves a little bit of special recognition.

All you need to do to get you, your car or candidate considered is to send in a brief description (200-500 words or less) and a few photos (in .jpeg format, preferably around 1 mb in size) with the owner's full name and hometown, please. Just tell us about the vehicle(s) and why you think Ford Performance should feature it (them) in the "Ford Fan Spotlight" for an upcoming installment of Fast News as well as for posting on FordPerformance.com. Then email it to: ClubHub@Ford.com with your contact info. Should you wish to send a video, you simply need to post it on www.YouTube.com (preferably 1-2 minutes long) and send in the link, along with a brief description, to that same ClubHub@Ford.com email address. Your submission allows us the rights to use your words and images (along with any edits) for editorial purposes; we'll choose one submission in random order each week to post online. We hope to see YOU and your Ford in our Spotlight soon!