Although we initially heard from Jason Brozak from Omaha, Nebraska, when we were soliciting entries for our first-ever "Ford Performance Virtual Car Show," we couldn't help but to also consider him and his car for our Ford Fan Spotlight. Once you read his email to us below, you'll see why we like his unique automotive talent as well as his unique Mustang: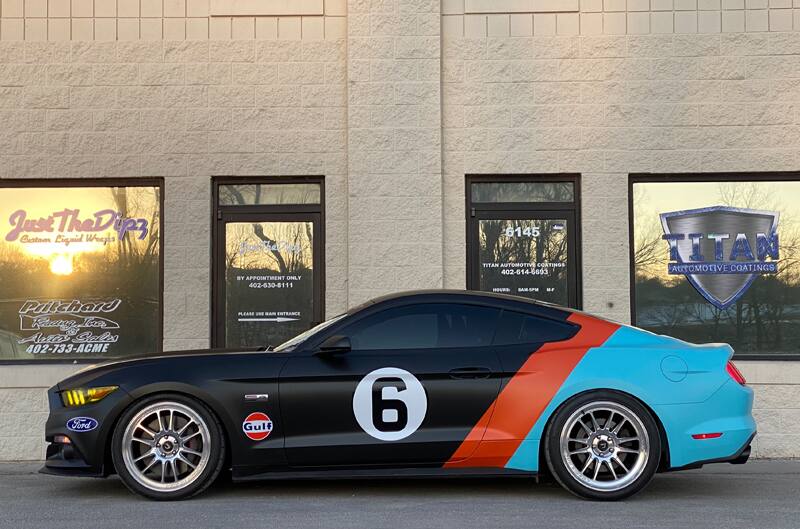 "Hello, Ford Performance! My name is Jason Brozak. I'm 42 years old, and this is my 2015 Mustang GT PP. I worked for a Ford dealership and I ordered this car on November 11, 2014, and it showed up on the transport on December 31st of 2014. I have a small custom liquid wrap shop called 'Just The Dipz' in Omaha, Nebraska, where I specialize in custom-weathered liveries.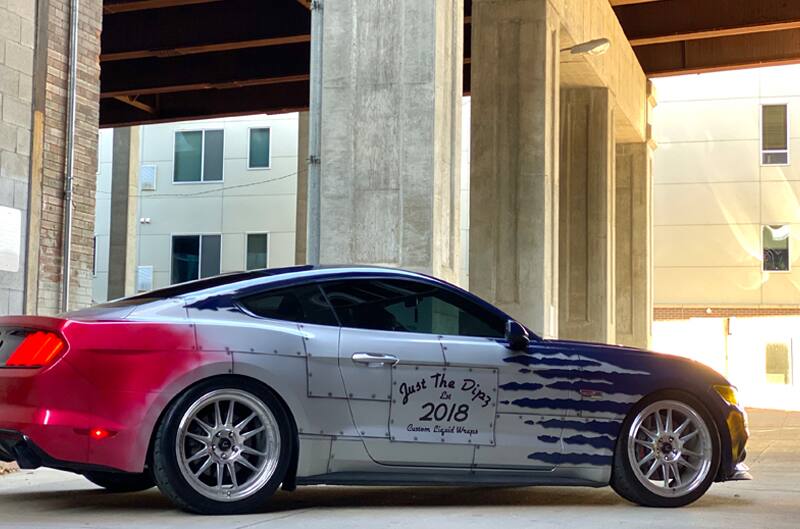 "I've attached pictures of my Mustang in its original Ingot Silver exterior paint as well as a couple of my favorite wrap themes, the of which last being the current one that I have on the car. The Mustang now has 84k miles on it and has been out to Las Vegas and Long Beach, California, three different times, as well as to Miami twice, plus to Charlotte, Myrtle Beach, Fort Worth and Minneapolis, just to name a few places I've shown it.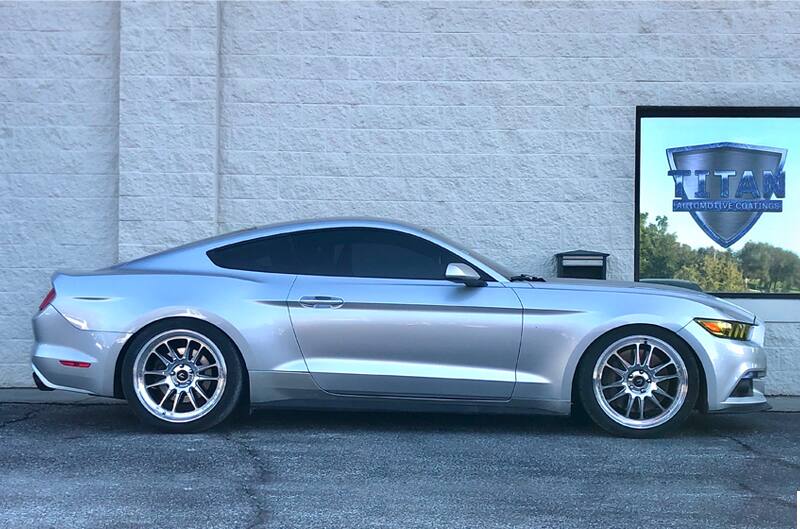 "My moderate mods include: cold air intake; Sportline springs; race cat-back exhaust XT206R staggered wheels; Outlaw grille; Muscle Car hood vents and a custom tune. Other mods are just the visual artwork that changes on the outside. I have won several 'Dip Of The Month' contests and four 'Dip Of The Year' titles. Thanks for your consideration; here are the photos of the car!"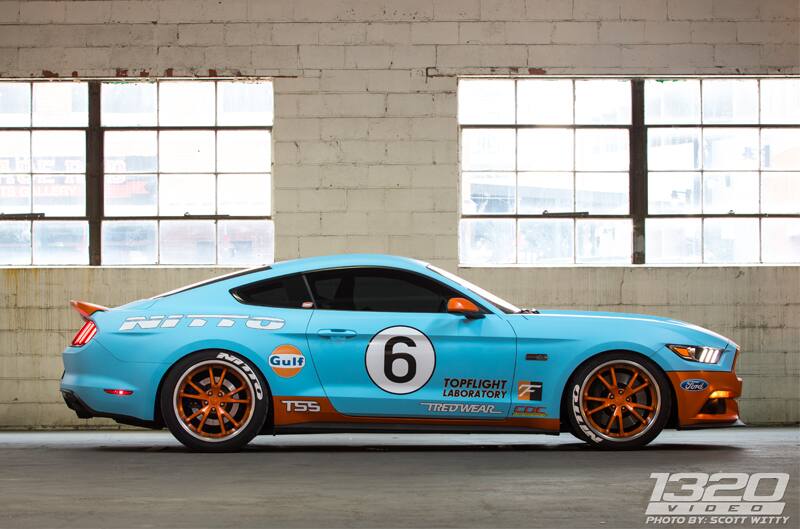 How YOU can Get In The Spotlight: For the past decade, one of the most popular features on FordPerformance.com and in our weekly Fast News e-newsletter continues to be "Ford Fan Spotlight," where readers can send in their own reasons why they're fans of Ford Motor Company and its vehicles. You know who they are: Ford "superfans;" grassroots Ford racers; unique Ford vehicle owners; loyal Ford enthusiasts; notable Ford club people; special Ford families; and/or any avid supporter of Ford, Ford vehicles, Ford motorsports or Ford Performance who deserves a little bit of special recognition.

All you need to do to get you, your car or candidate considered is to send in a brief description (200-500 words or less) and a few photos (in .jpeg format, preferably around 1 mb in size) with the owner's full name and hometown, please. Just tell us about the vehicle(s) and why you think Ford Performance should feature it (them) in the "Ford Fan Spotlight" for an upcoming installment of Fast News as well as for posting on FordPerformance.com. Then email it to: ClubHub@Ford.com with your contact info. Should you wish to send a video, you simply need to post it on www.YouTube.com (preferably 1-2 minutes long) and send in the link, along with a brief description, to that same ClubHub@Ford.com email address. Your submission allows us the rights to use your words and images (along with any edits) for editorial purposes; we'll choose one submission in random order each week to post online. We hope to see YOU and your Ford in our Spotlight soon!