With more than 10 million Ford Mustangs built and sold for more than half a century, it's easy to see why it's rare for any two cars that came down the assembly line together to wind up in the same place. That's precisely why the story behind the sequentially numbered 1969 Boss 302's owned by Mike Venarde of Simi Valley, California, is so special. And when you read his note to us below, it's easy to see why we picked Mike and his Boss Mustangs to be featured in this week's Fan Spotlight:


"Hello, Ford Performance! My name is Mike Venarde and my hometown is Simi Valley, California. I wanted to (hopefully) have my twin Boss 302's featured in your Ford Fan Spotlight. Here are the top five reasons why:
I have twin 1969 Boss 302's that are sequentially numbered cars
They were both body buck-tagged on 04/29/69, which also happens to be my birthday
They actually went down the Ford assembly line back-to-back of each other
Both were shipped to Culver City (CA) Motors and sold within 14 days of each other
They're 2 of just 40 Boss 302's ordered with a Deluxe Interior of the 1,628 built in '69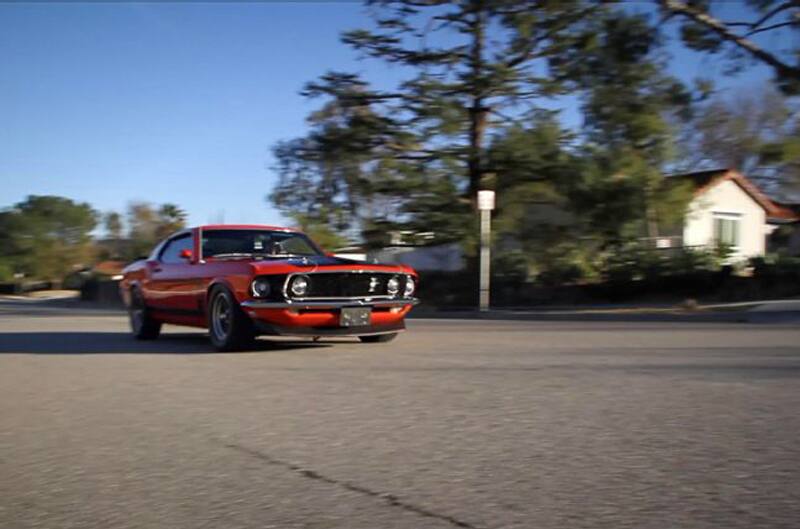 "I acquired my first Boss 302 back in the '80's as part of a package deal that George Boskovich and I had scored on a pair of cars. (Yes, the late "Pops" George Boskovich -- a legend on the streets of LA, thanks mostly to his Boss 429 "Cammer" Mustang.) My Calypso Coral Boss 302 in that deal was really just a shell.
"The story goes that it was stolen back in the '70s and the driver was shot and killed with the driver's door showing two bullet holes, and the passenger was wounded with one bullet hole in that door. The car sat for years in San Fernando Valley and eventually all the parts were completely stripped off the car. I started to collect parts for several years and brought my Calypso Coral Boss back to life with either all original NOS or reconditioned parts. I spent over 4,500 hours restoring the car before showing it off at the 40th anniversary Fabulous Fords Forever show at Knott's Berry Farm.
"I chased my twin 1969 Boss 302 locally for about two years before a guy bought it and had shipped it back to his home in Ohio. We talked about me buying his Bright Yellow Boss 302 and eventually I was able swing a trade of my Pantera GTS for the sister Boss to my car back in 2015. The Bright Yellow car's VIN is #196216 and my Calypso Coral car is #196217. So, when is the last time you have seen two 1969 Boss 302 sequentially numbered Mustangs together again after 50 years since leaving the factory?
"I also have a 1970 Boss 302 Mustang in Grabber Blue and a 1970 Boss 302 Mercury Cougar Eliminator in my Ford stable – as well as two Fox Body Mustangs. Let me know if you think this qualifier to have the story of my cars featured in the Fan Spotlight! Thanks!"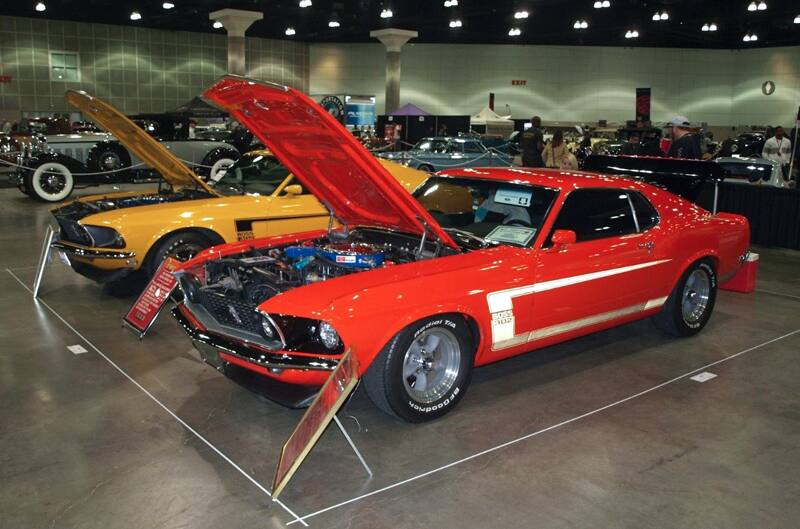 How YOU can Get In The Spotlight: For the past decade, one of the most popular features on FordPerformance.com and in our weekly Fast News e-newsletter continues to be "Ford Fan Spotlight," where readers can send in their own reasons why they're fans of Ford Motor Company and its vehicles. You know who they are: Ford "superfans;" grassroots Ford racers; unique Ford vehicle owners; loyal Ford enthusiasts; notable Ford club people; special Ford families; and/or any avid supporter of Ford, Ford vehicles, Ford motorsports or Ford Performance who deserves a little bit of special recognition.

All you need to do to get you, your car or candidate considered is to send in a brief description (200-500 words or less) and a few photos (in .jpeg format, preferably around 1 mb in size) with the owner's full name and hometown, please. Just tell us about the vehicle(s) and why you think Ford Performance should feature it (them) in the "Ford Fan Spotlight" for an upcoming installment of Fast News as well as for posting on FordPerformance.com. Then email it to: ClubHub@Ford.com with your contact info. Should you wish to send a video, you simply need to post it on www.YouTube.com (preferably 1-2 minutes long) and send in the link, along with a brief description, to that same ClubHub@Ford.com email address. We'll choose one submission each week. We hope to see YOU and your Ford in our Spotlight soon!