When you work at Ford Performance, you get to meet hundreds of Mustang owners and enthusiasts every year – many of them avid Mustang collectors. We've shared their stories – and cars – here in the Ford Fan Spotlight for many years now. But we don't think we've ever seen an owner/collector who has amassed more SVO Mustangs than Kendal Coker. And not just any SVO's – which are rare enough -- but specialty Mustangs SVO's and SVO race cars. Read his notes to us below and check out his photos and you'll see why he's in our spotlight.
"Hi, Ford Performance! Kendal Coker here. As promised, here's a pic of my garage. There are 19 Competition Prep SVOs; one 1985 Hertz Rental SVO; the only blue 1984 SVO (ordered by a factory executive); The Mac Tools promotional SVO; and Four SCCA showroom stock SVO Mustangs – the Mac Tools, Varsity Ford, Motorcraft and Frontier Ford race cars. The orange one is the backup M81 McLaren that was raced in IMSA at Daytona and Sebring.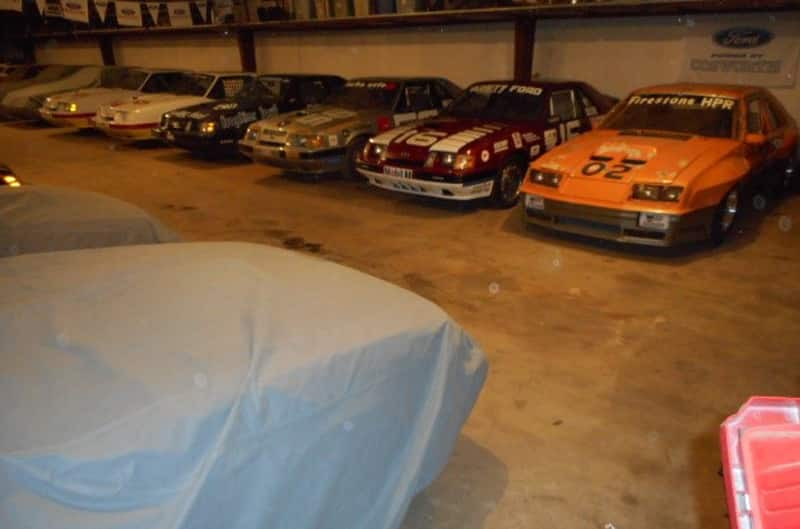 "You probably know about the Mac Tools car, so I will tell you a bit more about the others. The Ron Smaldone Varsity Ford car ran only in the '84 race season. He won Mid-Ohio and got enough points to go to the Runoffs. He led the first lap but had a bad start and ended up running 2nd when he was hit by another car going in to Turn One. He hit the tires and flipped over. The winning car was disqualified, so he could have won the race. I did a full restoration on it. (Ford even sent Preston Miller in a backup car to Road Atlanta.)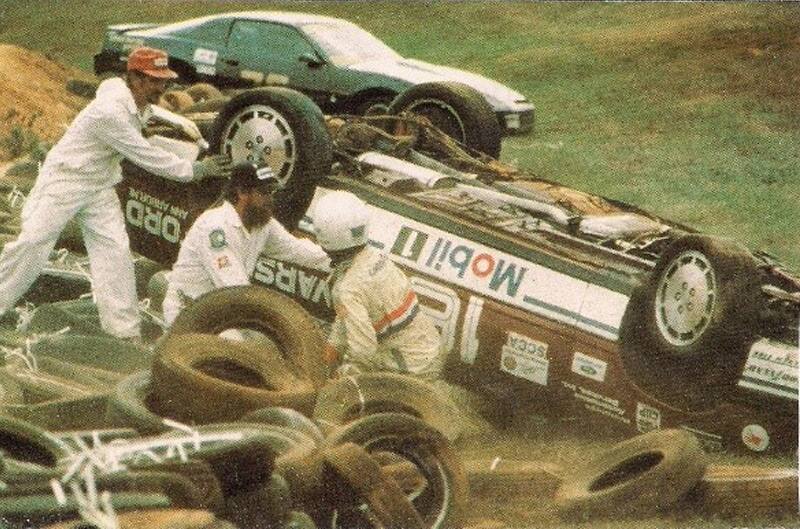 "The silver #56 seen in the photo was raced and owned by Terry McKenna, a well-known road racer at the time. Preston Miller worked a deal for him to buy the car for $1. I have the letter from Ford, his reply and a copy of the check that Terry sent to Ford. He raced the car at several tracks but most interesting was the 24-hour Escort race at Mid-Ohio. His co-drivers were Bruce Jenner, Paul Page and Jerry Clinton. Ford took two cars to that race, and Michael Kranefuss, Lyn St. James, Bob Bondurant and Kenny Roberts drove the #55 car. They had a bunch of problems -- mostly with brakes -- and didn't do very well. I found the car in Texas; it had been sitting in a guy's garage since 1986 up on jack stands.
"Frontier Ford was the largest Ford dealer west of the Mississippi. The owner thought it would be good for the dealership to do some showroom stock racing. So Rich Jorgenson was the driver of the SVO and eventually the owner. It didn't do too well because, unlike the cars racing in the Michigan area, he didn't push the rules enough. I bought the car from Rich and have done a minor restoration on it.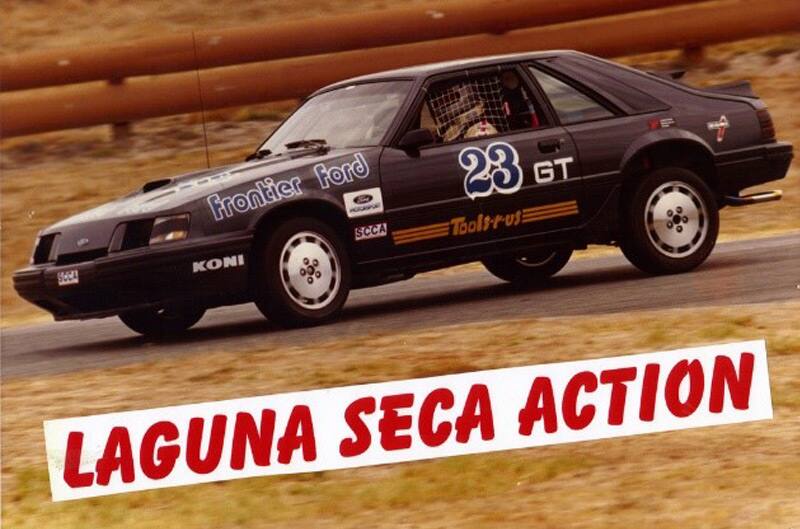 "I also sent you a pic of the backup M81 McLaren. The one in the race at Daytona blew a motor during the 24-hour race and they replaced the motor during the race! It also broke a rear end at Sebring. Mine is missing the motor and had the broken rear end, which I have since repaired. I am still looking for a Cosworth BDG to go back in it. There were only two Race cars and 10 Street cars made, and I have the #9 street car; it was the only white one and has just 826 miles on it.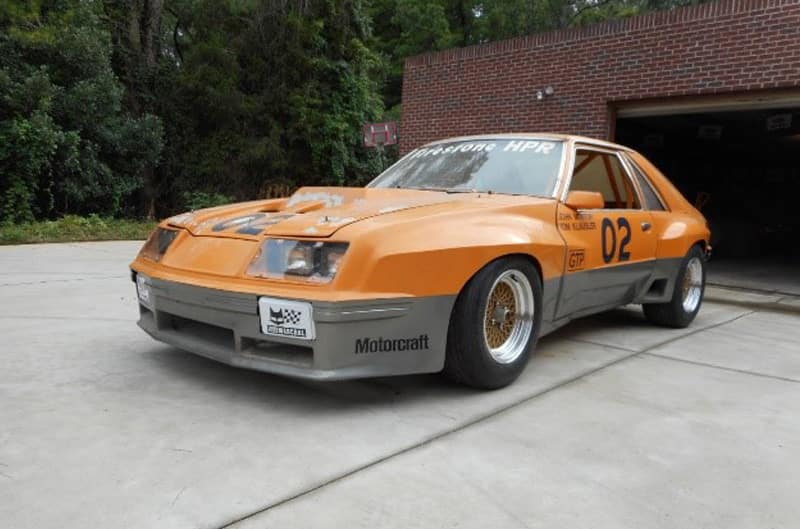 "And oh -- I also have a 2000 SVT Mustang Cobra R, a 1995 SVT Mustang Cobra R and a 2003 SVT Anniversary Mustang Cobra Convertible. Some are not visible in my garage pic because they are in my basement garage. Thanks!"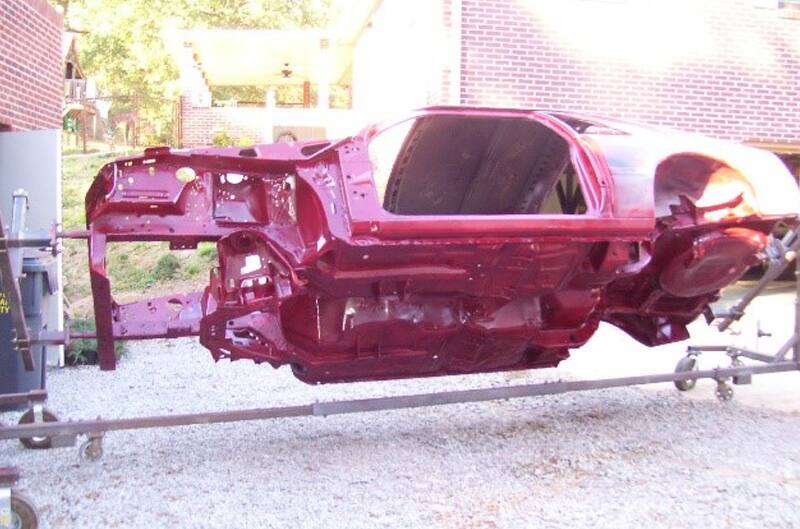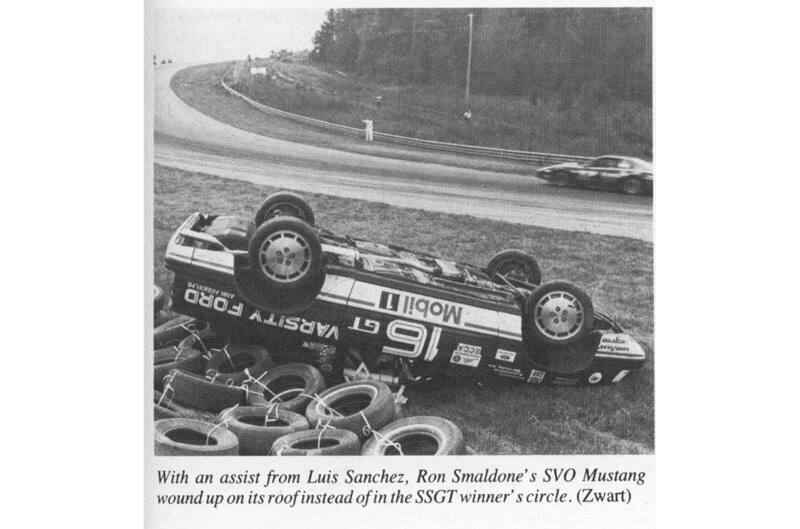 How YOU can Get In The Spotlight: For the past decade, one of the most popular features on FordPerformance.com and in our weekly Fast News e-newsletter continues to be "Ford Fan Spotlight," where readers can send in their own reasons why they're fans of Ford Motor Company and its vehicles. You know who they are: Ford "superfans;" grassroots Ford racers; unique Ford vehicle owners; loyal Ford enthusiasts; notable Ford club people; special Ford families; and/or any avid supporter of Ford, Ford vehicles, Ford motorsports or Ford Performance who deserves a little bit of special recognition.

All you need to do to get you, your car or candidate considered is to send in a brief description (200-500 words or less) and a few photos (in .jpeg format, preferably around 1 mb in size) with the owner's full name and hometown, please. Just tell us about the vehicle(s) and why you think Ford Performance should feature it (them) in the "Ford Fan Spotlight" for an upcoming installment of Fast News as well as for posting on FordPerformance.com. Then email it to: ClubHub@Ford.com with your contact info. Should you wish to send a video, you simply need to post it on www.YouTube.com (preferably 1-2 minutes long) and send in the link, along with a brief description, to that same ClubHub@Ford.com email address. We'll choose one submission each week. We hope to see YOU and your Ford in our Spotlight soon!