Jack Klug will be turning 79 this year and has been living the Mustang life ever since he and his wife helped found the Mustang Club of San Diego almost three decades ago. He says he would have been happy driving his pristine 2005 Mustang GT for the rest of his life – until something happened: He drove a new Mustang. Read his note to us below to hear how that test drive helped him find automotive perfection:
"Hello Ford Performance! My name is Jack Klug. I just wanted to say hello and let you know how much I enjoy the monthly Ford Performance Corner column in the Mustang Club of America's Mustang Times magazine. I am almost 79 and have been retired for 10 years. My wife and I are the only founding members of the San Antonio Mustang Club (established in 1980) left in the Club.
"I remember the gas crisis and having to drive 55 mph, and I have the lyrics to "I Can't Drive 55" memorized. I even bought a 1972 Toyota Mark II wagon for my wife to help combat the gas crisis. What a mistake! It looked great, but got horrible gas mileage and I couldn't keep it out of the shop. I vowed to never buy or rent another Toyota.
"I don't really look 78 and I have my Mustang and car friends to keep me young. My age does sometimes get me in trouble. A year ago Christmas I drove my friend's new 2018 Mustang GT. At the time I owned a perfect 2005 Mustang GT with only 43,000 miles on it that would have lasted me until I couldn't drive anymore.
"Well, I fell in love with the new Mustang. As you stated in your column, "Mustang is truly at the top of its game." In May I couldn't stand it any longer and bought a 2018 Royal Crimson Mustang GT Premium, and have never looked back. It is the most perfect car I have ever owned. Beautiful, great handling, and great performance.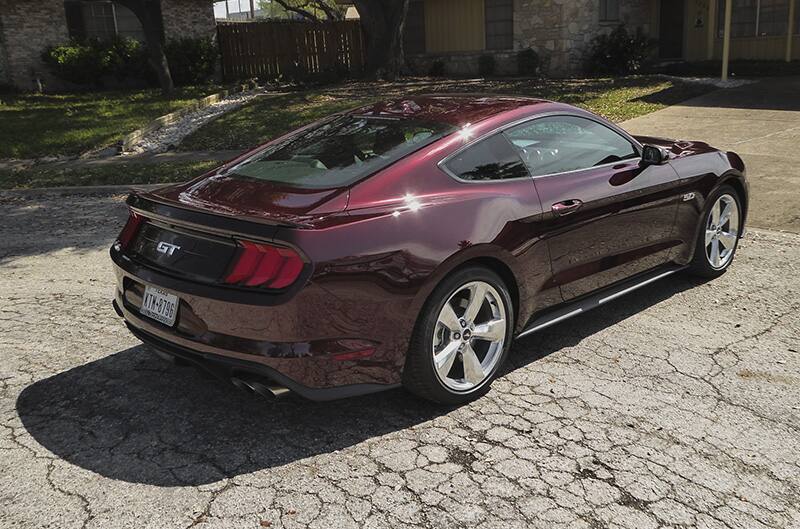 "I hope to visit the Ford Performance Meet & Greet tent at an MCA National show soon. Thank you for everything you do for the Mustang hobby today."


How YOU can Get In The Spotlight: For the past decade, one of the most popular features on FordPerformance.com and in our weekly Fast News e-newsletter continues to be "Ford Fan Spotlight," where readers can send in their own reasons why they're fans of Ford Motor Company and its vehicles. You know who they are: Ford "superfans;" grassroots Ford racers; unique Ford vehicle owners; loyal Ford enthusiasts; notable Ford club people; special Ford families; and/or any avid supporter of Ford, Ford vehicles, Ford motorsports or Ford Performance who deserves a little bit of special recognition.

All you need to do to get you, your car or candidate considered is to send in a brief description (200-500 words or less) and a few photos (in .jpeg format, preferably around 1 mb in size) with the owner's full name and hometown, please. Just tell us about the vehicle(s) and why you think Ford Performance should feature it (them) in the "Ford Fan Spotlight" for an upcoming installment of Fast News as well as for posting on FordPerformance.com. Then email it to: ClubHub@Ford.com with your contact info. Should you wish to send a video, you simply need to post it on www.YouTube.com (preferably 1-2 minutes long) and send in the link, along with a brief description, to that same ClubHub@Ford.com email address. We'll choose one submission each week. We hope to see YOU and your Ford in our Spotlight soon!