DEARBORN, Mich.- It's never fun to be "out of market" with a popular product – even if just for a little while. But that's exactly what happened to the Ford SVT Mustang Cobra after the 2004 model year, when Ford moved Mustang to an all-new "S197" platform and a new assembly plant in Flat Rock, Michigan. While SVT engineers took on the task of transforming that new platform into the basis for the next Mustang Cobra (eventually introduced in 2006 as a 2007 Shelby GT500 model), one longtime Mustang fan, Tim Forrest of Newport, NC, decided Ford needed to have at least one "Cobra" for the 2005 model year, and that he would build it. After modding his own '05 Mustang with a supercharged 4.6L V-8 and a host of other performance upgrades, he added Mustang II Cobra II styling treatment and headed for the dragstrip, where he scored some notable Mustang magazine coverage. When he notified SVT about press coverage for his 2005 Cobra Tribute Car, SVT Marketing gave Tim's car "Honorary 05 Cobra" recognition with its own 1-of-1 "special edition" Certificate. What's more, SVT heard from Mustang II fans from across the country expressing appreciation for Tim's adaptation of Cobra II livery for his '05 Mustang. With 2019 marking the 45th anniversary of the Mustang II, Tim sent us the story behind his '05 Cobra Tribute Car, as well as the build specs, to share with you in our Fan Spotlight below:"Hello Ford Performance! My name is Tim Forrest. I'm the builder and only owner of a very special one-off 'honorary 2005 SVT Ford Mustang Cobra.' This one-of-a-kind Mustang was built to emulate the Mustang II Cobra II of 1976 as a tribute to Ford's lineup of late-model SVT Cobras. Installed on the hood of my '05 is an original 1978 Mustang II King Cobra Ford factory hood scoop, and the car wears '70's retro Cobra II-style white striping.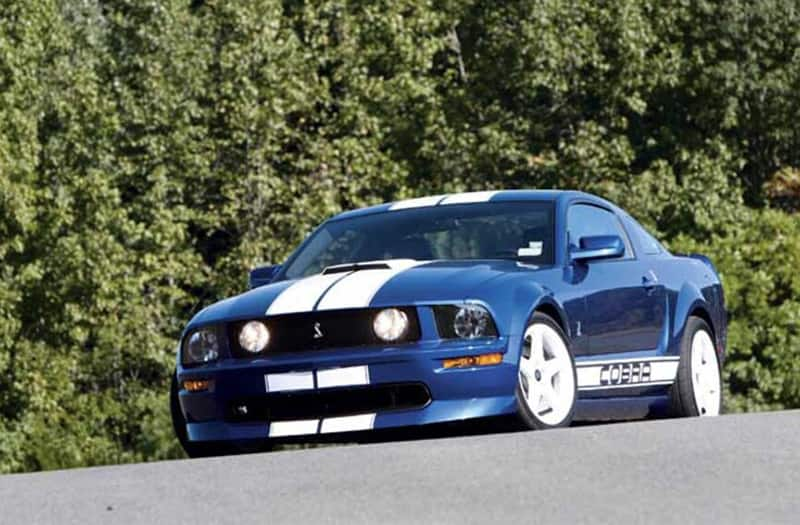 "I had wanted a hot-rod Mustang ever since I was a young paper boy, delivering the Pittsburgh Post-Gazette morning newspaper, and the Beaver County News Times afternoon paper, in my hometown of Hopewell Township, Pennsylvania. Every morning I lusted over the brand-new 1968 and '69 Mustangs that were parked in the driveway of our local Ford dealership owner's home. As I walked by the house each day to deliver the papers, I stopped to admire all the shiny new Mustangs always parked in the drive, from Cobra Jets to Boss 429s. Someday I'd own one.
My idea was to build a retro Cobra off the new-for-2005 Mustang. After completion, it was featured in the February 2006 issue of Muscle Mustangs & Fast Fords magazine, with a special write-up on car, winning honorary recognition from SVT as a 2005 'Ford Mustang Cobra.'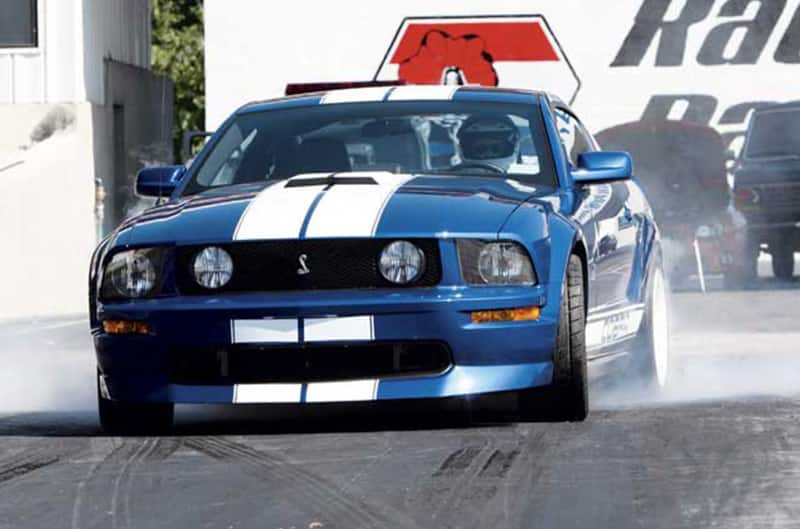 The editors at MM & FF"Then Muscle Mustangs & Fast Fords also tested the car on the handling course. My Tribute Cobra cornered well, and didn't exhibit any bad habits or excessive NVH (noise, vibration or harshness). By substituting the Nitto tires with a set of the BF-Goodrich g-Force unidirectional booties, it substantially improved the car's twisty-turn capabilities. tested my '05 Cobra at Englishtown Raceway Park in Englishtown, New Jersey, where the 3,820-pound Tribute Cobra (with driver) ran the quarter-mile in 11.996 seconds at 117.52 mph! With the supercharged 4.6-liter V-8 built to be capable of producing 500 horsepower, a dyno test shows the car's max power as 430.86 RWH at 6,100 rpm and max torque as 405.70 RWT at 4,775 rpm.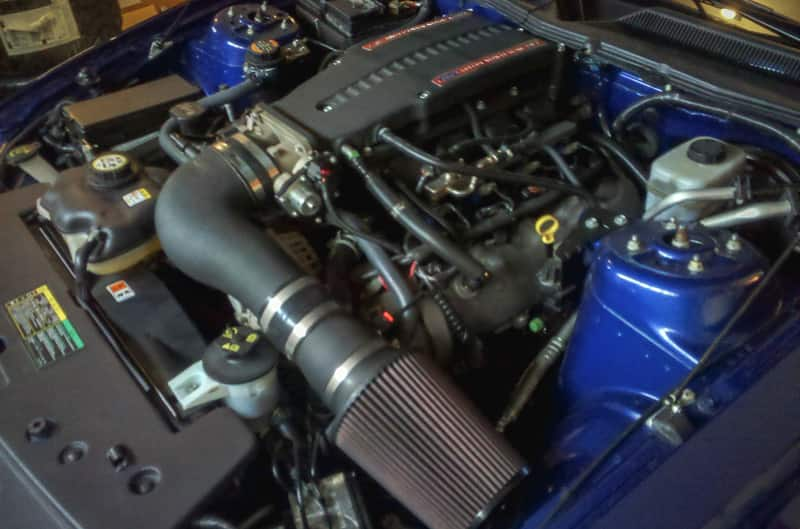 "Still kept in a climate-controlled garage, this Tribute Cobra has never been driven in the rain, nor washed with water spray. Having SVT Marketing recognize my one-of-a-kind car and the press I was able to achieve with it by awarding me an official SVT Certificate as an 'Honorary 2005 Mustang Cobra' is priceless to me. Below find detailed info on my '05 Tribute Cobra:
'Honorary 2005 Mustang Cobra'
PURCHASE DATE: March 2006; (One Owner) George Timothy Forrest
PURCHASE MILEAGE: 3,300 testing miles
CURRENT MILEAGE: 9,033.4 miles on odometer
MAINTENANCE LOG: Hand-written, meticulously detailed
TITLE: Clear
CONDITION: As originally built and modified
EXTERIOR:
Sonic Blue paint with custom retro Mustang II Cobra II-style white striping
Original 1978 Mustang II King Cobra Factory Ford Hood Scoop
COBRA Fender and Grille Badges
Custom Grille
Classic Design Concepts Front and Rear Spoilers
Custom Rear Tail Lights with Sequential Activation (not available in 2005)
White Ford SVT Cobra 18 x 9 wheels
BF-Goodrich tires: 265/35ZR-18 99Y front; 295/35ZR-18 93Y rear (unidirectional tread design)


INTERIOR:
Interior Upgrade Package w-Black Leather
1000-Watt SHAKER Stereo System with Six (6) Disc, In-Dash CD Changer
Securilock System and Ford 'My Color' Dash Lighting (Changes to driver preference)

ENGINE:
Ford 4.6L Three-Valve V-8 (built to be capable of 500 Rear-Wheel Horsepower (RWH)
Max Power: 430.86 RWH; Max Torque: 405.70 lb-ft Rear Wheel Torque (w-DYNOJET RESEARCH Chart)
Custom Air Intake with aftermarket Mass Air Meter tuned with custom software
2003 Ford SVT Mustang Cobra 39-pound fuel injectors
Twin-Screw 2.3L Supercharger (mounted between heads to blow 12PSI up into intake); 3.4 in. pulley
Air-to-Water Intercooler
Driveshaft Loop Kit
Polished Stainless Exhaust System

TRANSMISSION:
TREMEC TR-3650 Five Speed Manual Transmission with Overdrive
TRI-AXE short-throw Shifter

SUSPENSION:
EIBACH PRO Springs
Billet Rear control Arms
"Thanks to Ford SVT and to today's Ford Performance for promoting the Mustang hobby!"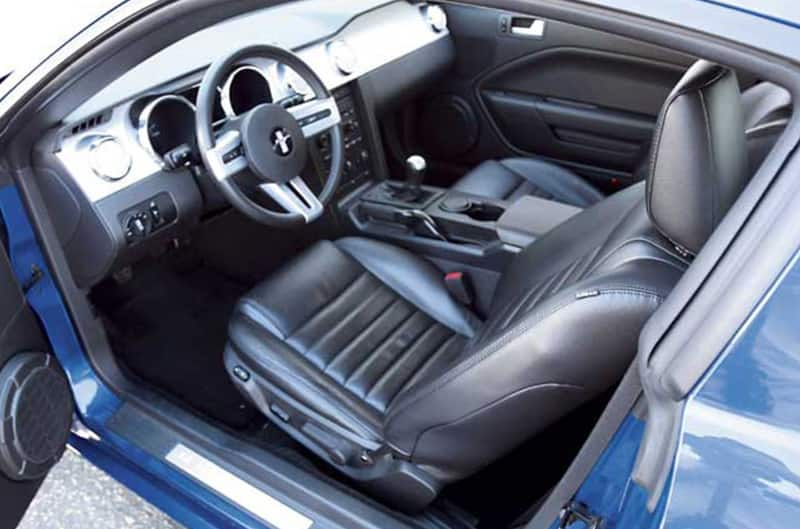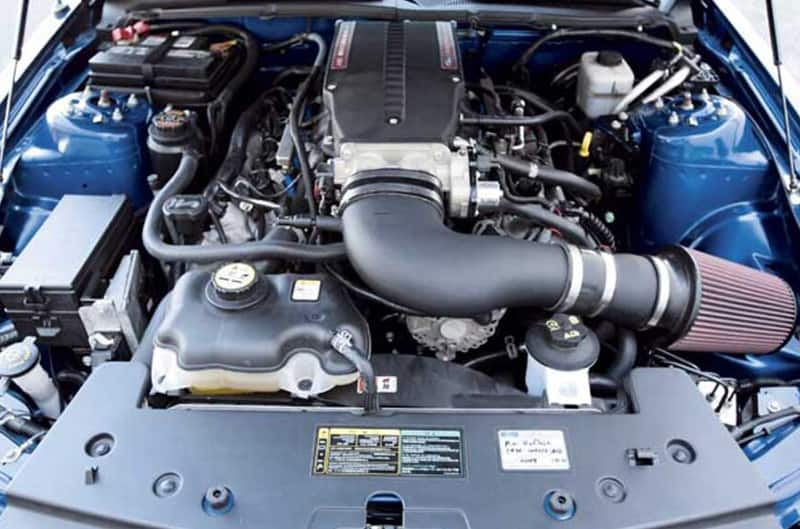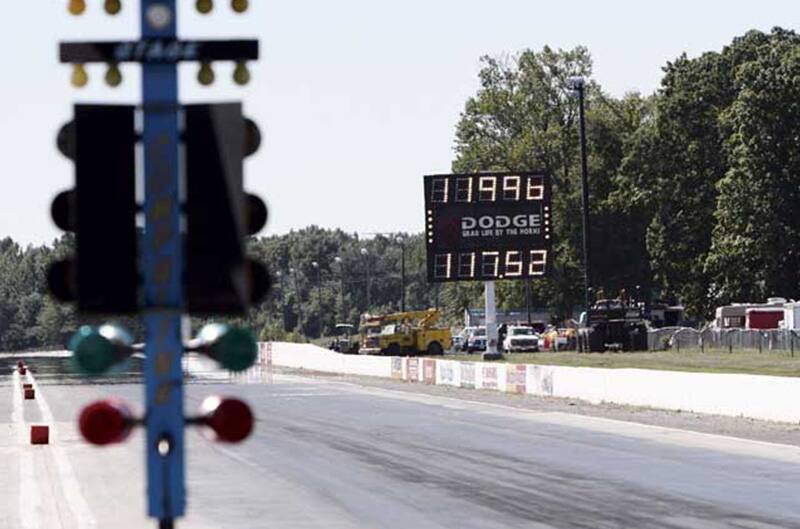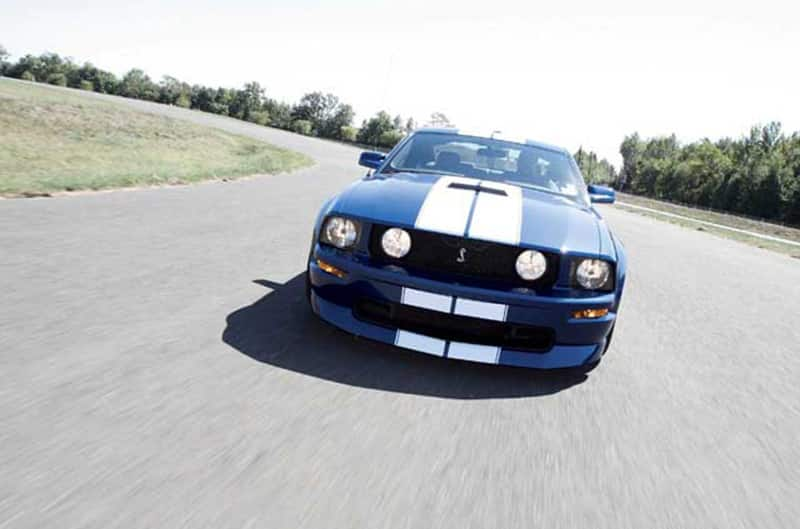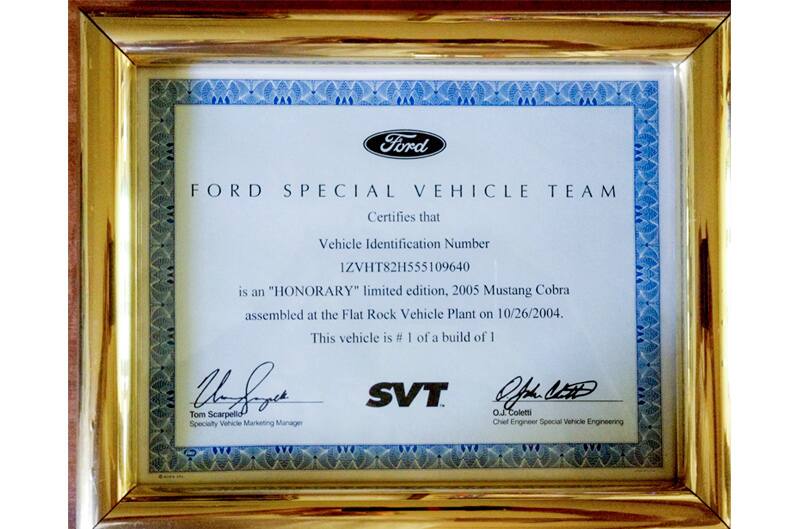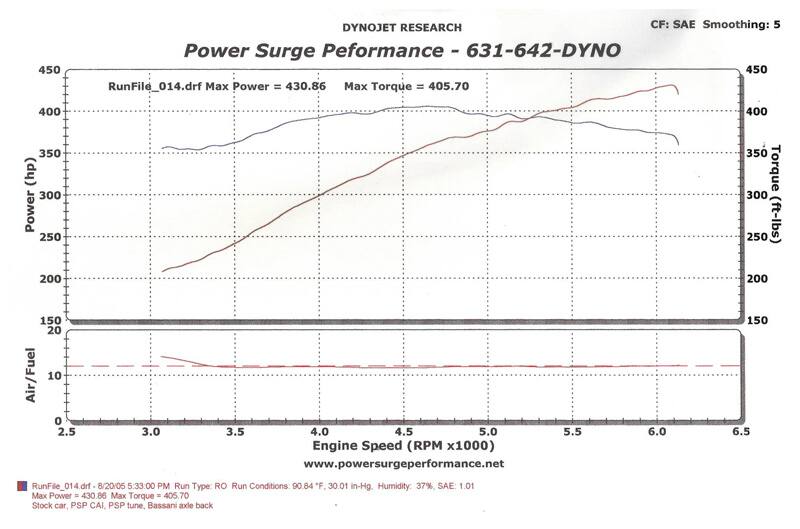 See the original article from Mustang360 here.
FORD PERFORMANCE PHOTOS | COURTESY OF MUSTANG-360.COM
How YOU can Get In The Spotlight: For the past decade, one of the most popular features on FordPerformance.com and in our weekly Fast News e-newsletter continues to be "Ford Fan Spotlight," where readers can send in their own reasons why they're fans of Ford Motor Company and its vehicles. You know who they are: Ford "superfans;" grassroots Ford racers; unique Ford vehicle owners; loyal Ford enthusiasts; notable Ford club people; special Ford families; and/or any avid supporter of Ford, Ford vehicles, Ford motorsports or Ford Performance who deserves a little bit of special recognition.

All you need to do to get you, your car or candidate considered is to send in a brief description (200-500 words or less) and a few photos (in .jpeg format, preferably around 1 mb in size) with the owner's full name and hometown, please. Just tell us about the vehicle(s) and why you think Ford Performance should feature it (them) in the "Ford Fan Spotlight" for an upcoming installment of Fast News as well as for posting on FordPerformance.com. Then email it to: ClubHub@Ford.com with your contact info. Should you wish to send a video, you simply need to post it on www.YouTube.com (preferably 1-2 minutes long) and send in the link, along with a brief description, to that same ClubHub@Ford.com email address. We'll choose one submission each week. We hope to see YOU and your Ford in our Spotlight soon!