DEARBORN, Mich. - Richard Knapp has faced a lot of challenges in his lifetime, including a tour in Vietnam with the U.S. Air Force, a battle with cancer, and most recently the loss of his beloved wife. But all through his 72 years, he's found that life somehow seems better when experiencing it with a Ford Mustang. We caught up with Richard and his 2009 Mustang Bullitt GT hanging out with the "Bullittheads" during this year's Carlisle Ford Nationals show, and once we heard his Ford story, we could help but want to share it with you:
"Hello Ford Performance! My name is Richard Knapp, and it was great talking to you during the 2019 Carlisle Ford Nationals. My Ford story goes back to my very first car, which was a 1962 Falcon six-cylinder. I put a Hurst 3-Speed floor shifter in it, and I thought it was the bomb!
"I graduated from high school in 1966 and went into the U.S. Air Force in 1967. By 1969 I was in Vietnam. When I returned home and was on a date one night with my girlfriend (who later became my wife) and we happened to drive by a used car lot. It was raining, and under the lights of the dealer lot I saw this baby blue (I don't remember the correct name for the color) 1967 Mustang fastback. The next morning I couldn't wait to tell my dad about it. I really wanted that Mustang.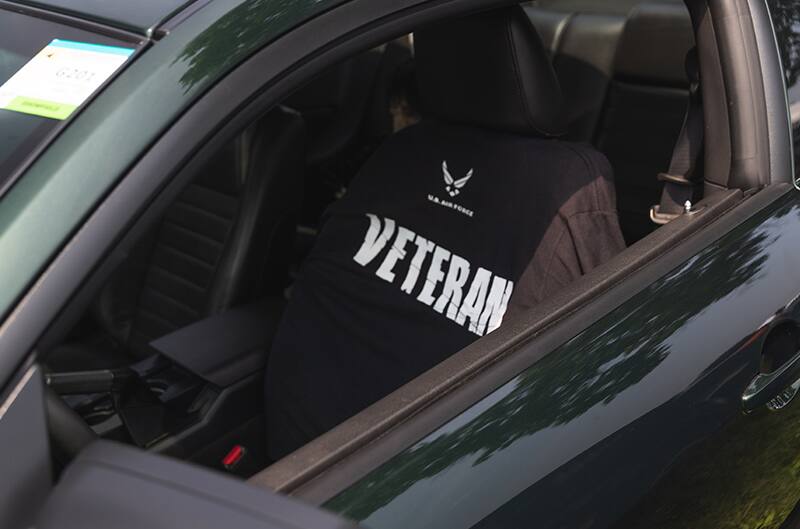 "He didn't like the idea too much because he had just put new brakes and tires on the Falcon for me. But I said. 'Dad, I just spent 1-1/2 years in Vietnam. I have saved up some money. I want the Mustang.' So I got the Mustang – and loved that car! I put Hooker headers on it and a set of chrome rims. By the way, a year later my dad bought a Green 1978 Mustang coupe with a black vinyl top. That thing was his baby!
"I kept the '67 until the Mustang II came out and sold it to buy a Blue II. But two daughters came along and a house that needed work, so I purchased a 1977 Ford F-100. That green Ford pickup became my workhorse. After I sold my 1967 Mustang I always kicked myself for getting rid of it. I said to myself that someday I will have what I called back then a British Racing Green Mustang fastback with a black interior.
"Fast forward to 2010. I had been diagnosed with prostate cancer. (Seems a lot of Vietnam vets get it because of the Agent Orange that was sprayed over there.) A co-worker had just bought a new Mustang and I was surfing the web one day during lunch and ran across this a limited-edition Mustang GT that Ford came out with called the Bullitt. I loved Steve McQueen (in fact, in high school I would wear a black turtle neck and camel-colored jacket like he did), and I saw the 'Bullitt' movie several times.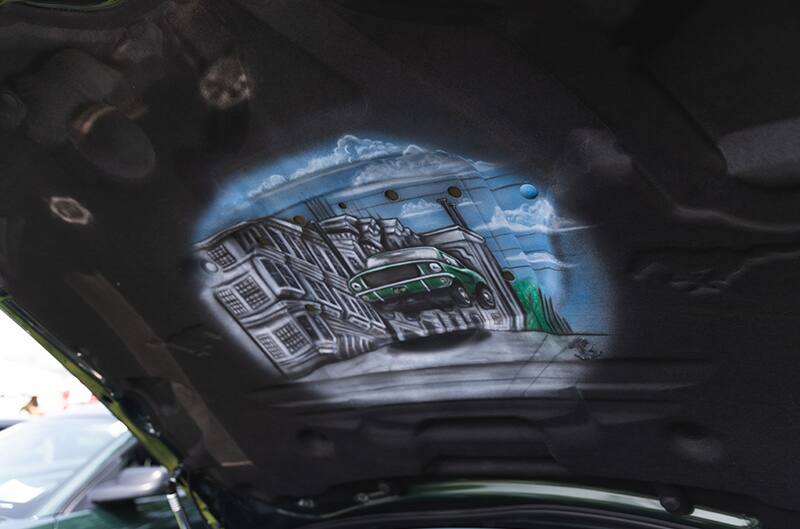 "I found a used 2009 Bullitt at a Ford dealership in Massachusetts. My wife wasn't that keen on the idea of going up there and seeing it, but she came along for the ride. The car had only 1,600 miles on it even though it was almost a year old. I put a deposit on it, and when I got home I told my wife. 'Look, I got this cancer thing and have no idea where it's going to go.' So she agreed I should get the Mustang Bullitt. My wife was also sick with kidney disease and she passed away in 2015.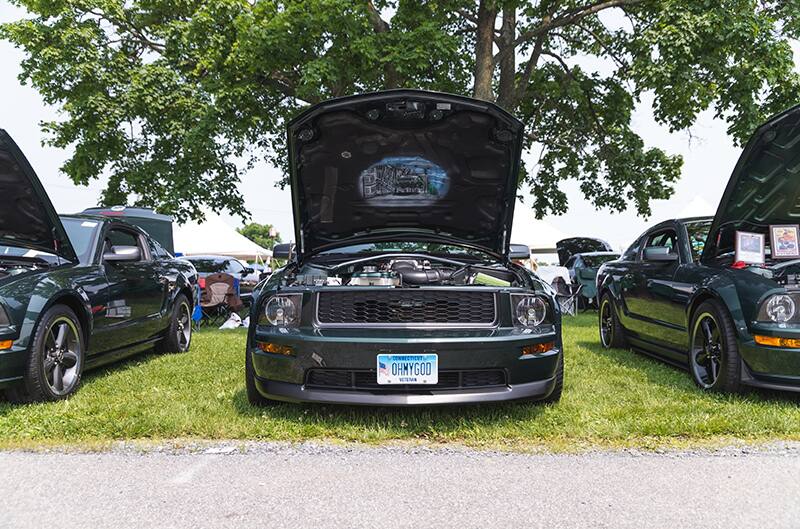 "My Bullitt is very special to me; it was manufactured on the same date as my second daughter's birth date of November 7th. I have made some mods to it. I have Comp cams, Kook's headers and a Ford Racing intake manifold with a 62mm throttle body. I also have 4:10 rear gears, and a set of Ford's KR mufflers. And of course, a lot of personal dressing-up.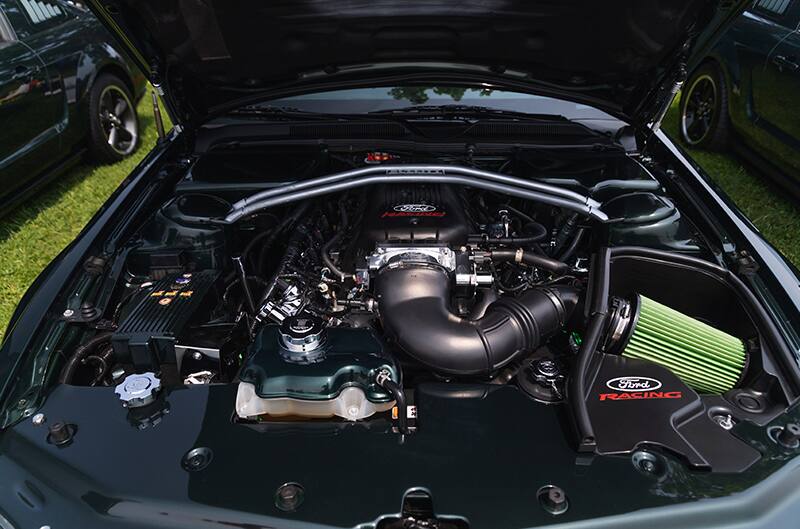 My Bullitt just reached 18,000 miles coming home from the Carlisle Ford Nationals in Pennsylvania. This year there were more than 70 Bullitt Mustangs there at the show, which I had heard was the most Bullitt Mustangs in one place at one time on the East Coast. And my car won First Place in the Popular Vote category. The 'Bullittheads' in the HoonDog Performance Group were there at Carlisle with the club hosting this year's Bullitt Nationals event, which is why there was such a big Bullitt turnout. There was special judging for the Nationals and my car won the 2008-09 Dark Green Class out of 25-30 cars in that category.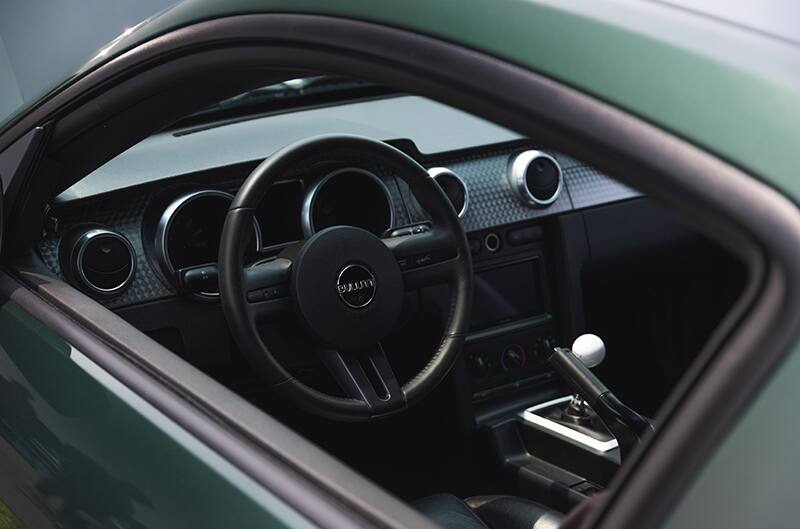 Last year, I took my Mustang Bullitt to my first Mustang Club of America Grand National Show and received a Gold award. I'm 72 years old, a widower, and going to car shows. Meeting car people and seeing beautiful cars is something I enjoy very much.
"Well, that's my story – thanks so much for considering it for your Ford Fan Spotlight!"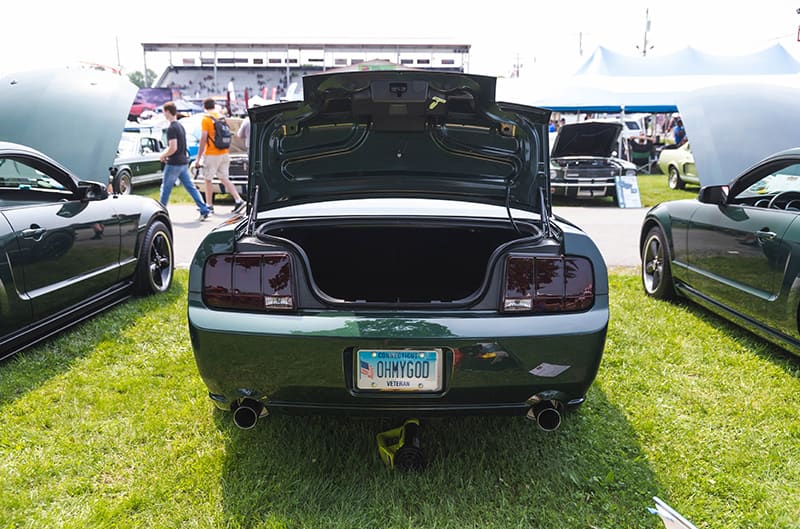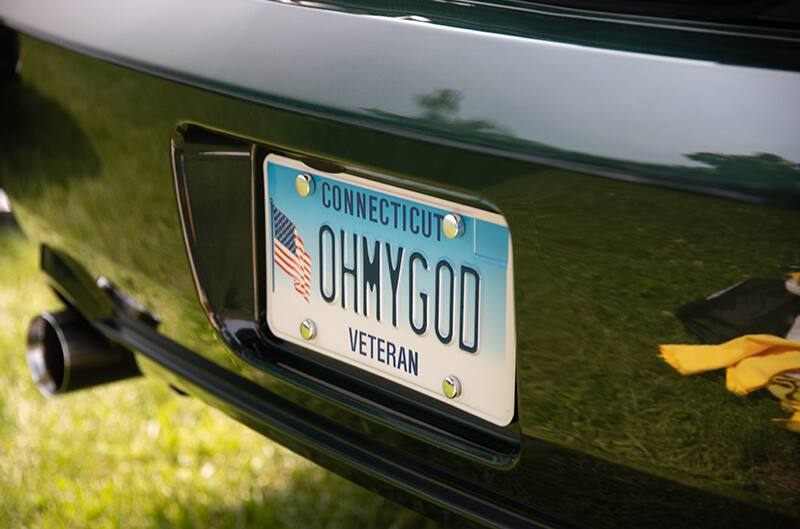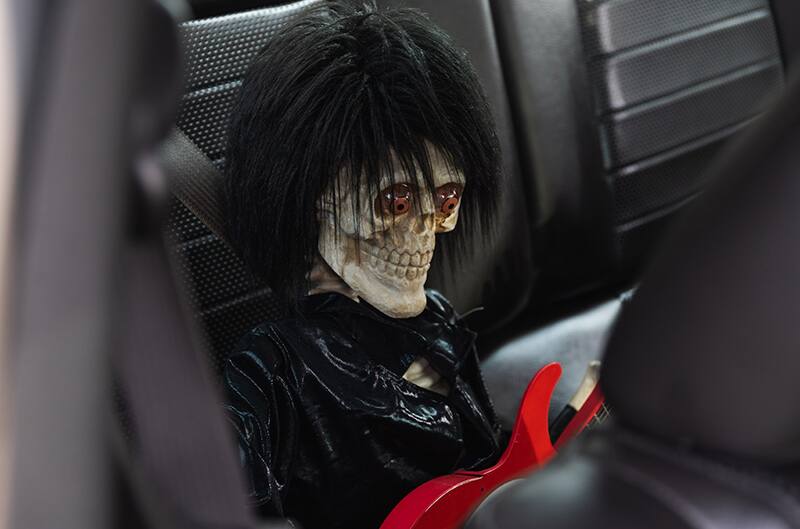 FORD PERFORMANCE PHOTOS / COURTESY MARCUS CERVANTES
How YOU can Get In The Spotlight: For the past decade, one of the most popular features on FordPerformance.com and in our weekly Fast News e-newsletter continues to be "Ford Fan Spotlight," where readers can send in their own reasons why they're fans of Ford Motor Company and its vehicles. You know who they are: Ford "superfans;" grassroots Ford racers; unique Ford vehicle owners; loyal Ford enthusiasts; notable Ford club people; special Ford families; and/or any avid supporter of Ford, Ford vehicles, Ford motorsports or Ford Performance who deserves a little bit of special recognition.

All you need to do to get you, your car or candidate considered is to send in a brief description (200-500 words or less) and a few photos (in .jpeg format, preferably around 1 mb in size) with the owner's full name and hometown, please. Just tell us about the vehicle(s) and why you think Ford Performance should feature it (them) in the "Ford Fan Spotlight" for an upcoming installment of Fast News as well as for posting on FordPerformance.com. Then email it to: ClubHub@Ford.com with your contact info. Should you wish to send a video, you simply need to post it on www.YouTube.com (preferably 1-2 minutes long) and send in the link, along with a brief description, to that same ClubHub@Ford.com email address. We'll choose one submission each week. We hope to see YOU and your Ford in our Spotlight soon!