DEARBORN - Here we go again: The myth that Ford Motor Company produced Mustangs packing a 427 cubic-inch big-block V-8 and wearing a corresponding W-Code on its VIN plate back in 1968 is one controversy that simply gets better with age. In fact, we're still getting emails about the mythical 427 Mustang story we ran back in January of 2016! One comes from Terry Darga, who swears he had one; Trond Pettersen insists his dual-quad 427 Mustang wore an S-Code; Glenn Jones says there were only two (both built by Shelby); George Breckenridge claims he saw a '67 with an SOHC 427 in it (one of only four to come out of the factory); and while Bill Howard remembers brochures mentioning a 427 option for '68, he wound up buying a 428 Cobra Jet that he thinks would've outrun any 427. Read their claims below to try and figure out who to believe:
"Hi, Ford Performance! When surfing through the 'Enthusiasts Newsroom' on FordPerformance.com, I came across your 427 Mustang Myth article, which was very nicely done. My 68-1/2 Mustang came from the Ford re-sale lot with badges saying '428' on the air cleaner. The car was so fast that none of my Ford friends could believe it. A good friend, who was a mechanic at Gorno Brothers Ford in Trenton, Michigan (and has since moved away), decoded the door tag as a 427. We were both confused, but I saw the VIN tag and checked the book to decode it myself. This is a fact – no lie! Do I have proof it was a W-Code? No. Cameras for young people in those days were almost as rare as a 427, and as a kid I had no foresight.
I had the car for three years, and always had an internal conflict when someone asked 'what do you have in it'?"
--- Terry Darga
"Hello, Ford Performance. Regarding your Ford Mustang Myth story on the 1968 427 engine, I have a 1968 427 Mustang with double Holley carburetors. But is S-coded. (See pictures.)"
--- Trond Pettersen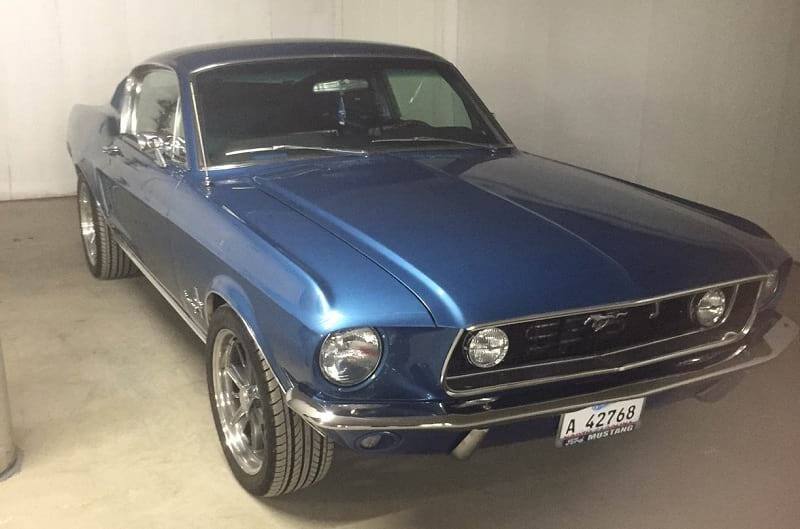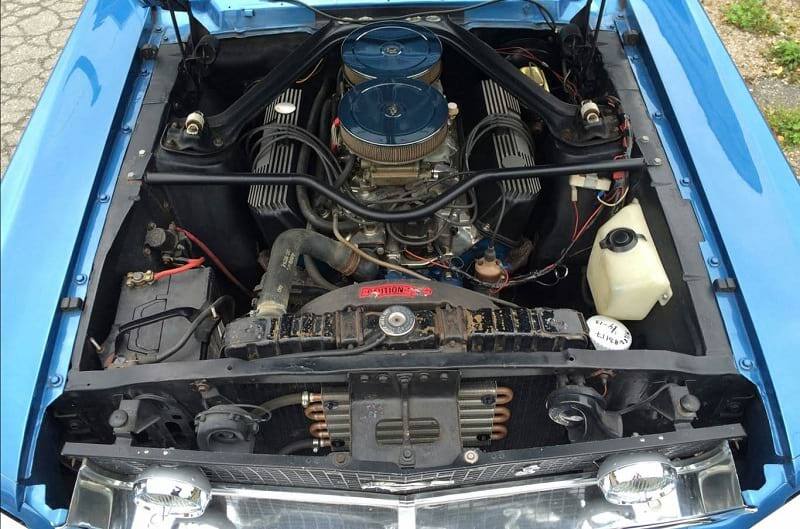 "Don't know anything about a 'W-Code' Mustang. Although not technically a factory Mustang, I do know that Carroll Shelby made two 427 GT500 'Super Snakes.' But I am just old with a great Ford memory. In 1959 (when I was 15 years old), my Dad owned an AMOCO gas station in Augusta, Georgia. Across the street we had the Weeks Transmission shop; 3-1/2 generations later and Weeks is still the top trans shop in Augusta! But back to 1959: My best friend, Carl W, was over at the trans shop and showed me a 1958 South Carolina Highway Patrol (Road Troll) Ford Custom that was up on jack stands, hood up. On the valve covers was the coolest thing I had ever seen: 'Police Interceptor' in script lettering. Engines with those valve covers helped sell over 30 new Fords to family, friends and other folks that I knew over the years!"
--- Glenn Jones
"Greetings! You asked for 427 Mustang stories, so here's one: Sometime after 1970 (I was just home from Vietnam), a friend of mine invited me to tag along and see a guy's Ford Mustang in Kent, Washington. It was just up the street from where I lived. I remember the car was a dark green Mustang (all stock from the factory), and there was nothing unusual about it – except that it had a SOHC 427 in it! The owner of the car had a father who worked for Ford, and I was told by our mutual friend that he was quite high up in the company. I remember the owner showing our mutual friend (who was a mechanical engineer working for Rockwell at the time) the Ford 'build sheet' and other paperwork that he got with the car. Now admittedly this was a long time ago (I turned 70 years old in March -- how time flies!), but I remember being really impressed, so seeing the 427 'Cammer' stuck in my mind. I remember the owner saying that a total of four Mustangs were ordered (as a factory build) in this configuration, and that you needed both a special code AND a signature from a higher-up to get the car built for you. But if I remember correctly, I recall the car being a 1967 model."
--- George Breckenridge
"Although I never witnessed the 427 Mustang, I do recall the Ford brochures advertising the 427- 390 H.P. offering. I actually test-drove a 1968 428 Cobra Jet Mustang which was grossly underrated at 335 H.P. The car had no power extras – just a shell of a rocket! It was a four-speed car with 3:91 gears, and ran 13.05 quarter-mile ET's on street tires through the mufflers. It was touted as the fastest pure stock muscle car available at that time. I doubt that the 427 – 390-horse engine in a Mustang would run with the 428 in the quarter-mile. I later purchased a 428 Mach 1 in 1969, which sent all mu local Chevelles, RT's, Chargers, Road Runners and Corvettes home with their feelings hurt. The 3:91 gears, a set of headers and an Ol' Paul tune-up made this a 12-second street car."
--- Bill Howard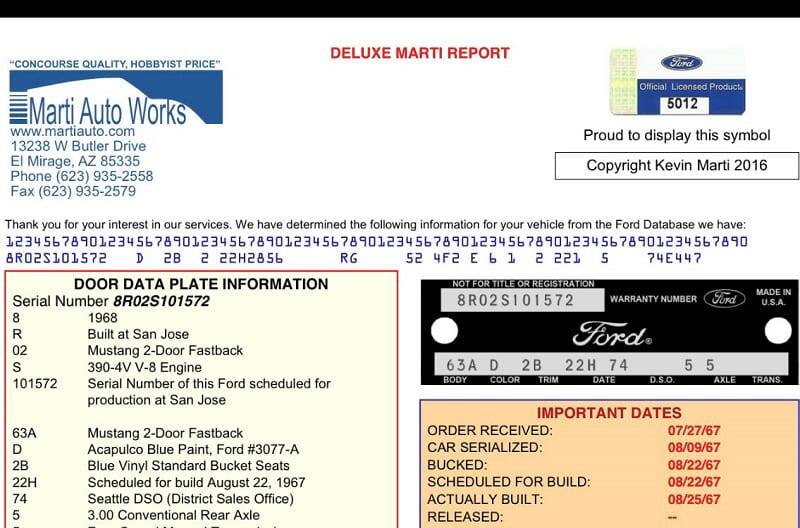 Editor's Note: One of the most popular features on FordPerformance.com and in our Fast News e-newsletter continues to be "Ford Fan Spotlight," where readers can send in their own reasons why they're fans of Ford Motor Company. You know who they are: Ford "superfans;" grassroots Ford racers; unique Ford vehicle owners; loyal Ford enthusiasts; notable Ford club people; special Ford families; and/or any avid supporter of Ford, Ford vehicles, Ford motorsports or Ford Performance who deserves a little bit of special recognition.

All you need to do to get you, your car or candidate considered is to send in a brief description (200-300 words or less) and a few photos (in .jpeg format, preferably 300 dpi) of a person (full name and hometown, please) and vehicle that you think Ford Performance should feature (and why) in the "Ford Fan Spotlight" for an upcoming installment of Fast News and posting on FordPerformance.com. Then email it to: AskTFR@Ford.com. Should you wish to send a video, you simply need to post it on www.YouTube.com (preferably 1-2 minutes long) and send in the link, along with a brief description, to that same AskTFR@Ford.com email address. We'll choose one submission each week.