ROMANCE, Ark. -- It would accurate to say that being a fan of the Ford Falcon (and Ford Performance in general) is in the blood of Mark Sword Jr.
The Union Pacific engineer from Romance, Ark., is member No. 10,000 of the Falcon Club of America. His father is member No. 1,000, his great uncle No. 100 (which now belongs to Sword's son), and his grandfather, Roy Sword, was No. 1.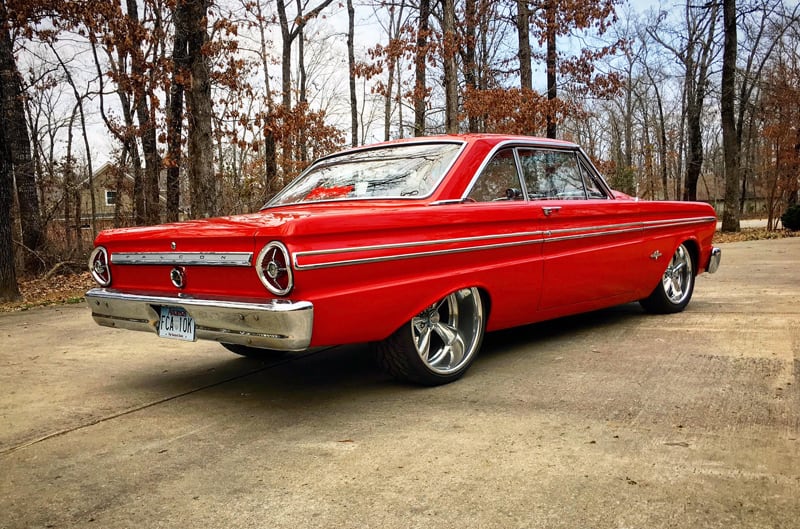 "I have never owned a vehicle other than a Ford Motor Company product. Never will," said Sword, who has owned 31 Ford vehicles at one time or another. He still owns his first one, a 1992 Thunderbird.
While he adores the SVT Lightnings, Maruaders, F-Series trucks and his 2003/2004 Cobras, Sword is particularly attached to the Falcons he has owned -- particularly his "dream car" 1965 Ford Falcon Sprint. And the highlight of his '65 Falcon is the Coyote motor he added during his modification job.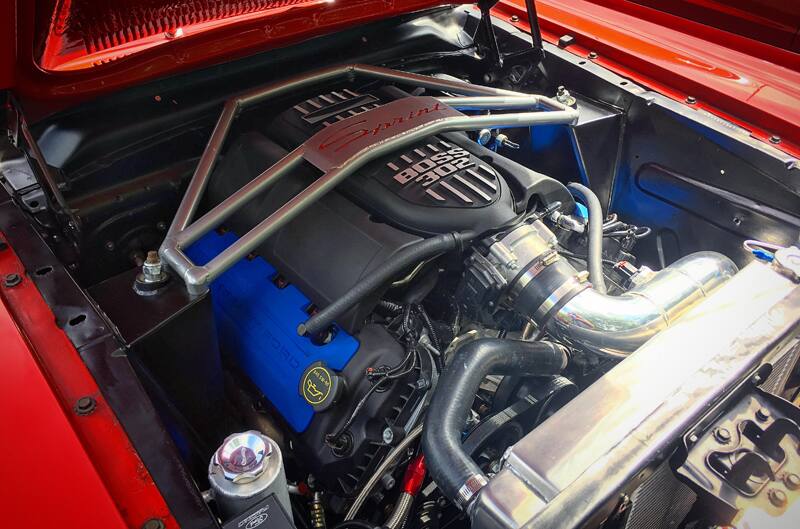 "The Coyote swap was the best decision I've made on a build. The wiring harness from Ford Performance makes this install so much easier and well worth it.
"Most do a Mustang I front end on a Coyote swap, but we went with power rack and pinion which allowed me to keep the shock towers, just having to cut them back to fit the Coyote in. It had a 1995 Cobra R hood made for it, which is the only one in existence."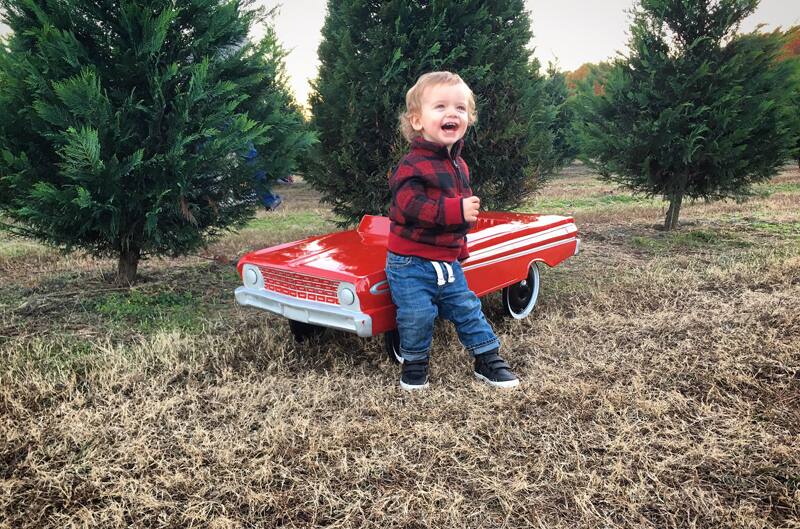 After a local shop helped with much of the custom work, the true test of success for the modification job was the inspection by his grandfather. Not only did Sword's grandfather give him the thumbs-up, he had a pedal car painted to match the Falcon.
Check out this list of major modifications Sword made to his 1965 Falcon Sprint:
1 of 2,806 Hardtop Sprints sold in 1965
Tremec T56 Transmission
McLeod Clutch
NASCAR 9" Rearend
Strange Engineering Posi w/ 3.55's
Pypes Stainless Exhaust
Wilwood Disc Brakes
Wilwood Master Cylinder
Old Air Products Air Conditioning
Power Rack & Pinion Steering
Billet Specialties Mag 20x10.5
Billet Specialties Mag 17x7
BFGoodrich KDW Tires
1 of 1 Falcon Cobra R Hood
1 of 1 Sprint Strut Brace
Hurst Shifter
Forever Sharp Billet Steering Wheel
Custom Interior By Brown's Upholstery
Kenwood Stereo
Factory Sprint Tachometer
Fabrication by Shahan Performance