Sometimes, the people we find to feature in our "Ford Fan Spotlight" can best explain how we came to choose their Ford story better than we can. And that's certainly the case with Phil and Susan Chmelovsky, whom we met this past June during a club cruise-in to the Halderman Museum just north of Dayton, Ohio. To set this one up, check out this email we got from Phil after the event: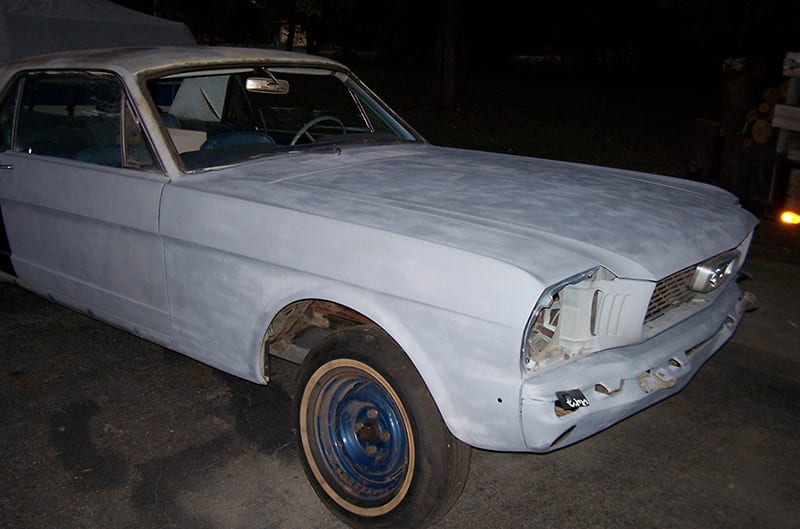 "First, it was great meeting you at Gale Halderman's Museum. I always knew that Ford was a sponsor of Cancer events and other worthy causes (wife Susan is a Breast Cancer Survivor), but we never realized the support from Ford for enthusiasts and clubs. I have always been a Ford guy from the day in 1970 when I got my first Hotwheels track with a '67 Mustang and '67 Cougar, but I later further reinforced my support and love for the Ford brand. There is none better. Apparently, I missed some the overall conversation you had with us about writing the story behind our car, but Susan didn't let me miss it. So please check out the story and take a look at the multiple pictures to hear about my three prior attempts to get her the wedding gift I'd promised (though the second 1964 Falcon convertible is now mine and I traded her our '66 Mustang for it – LOL!) I even included some shots of our '68 Torino GT convertible and Pace Car Replica. You should know that Susan has been off the charts about receiving your Ford Performance Pick Award at the Cruise In. Gale Halderman's Museum is something that should not be missed by any fan of Ford -- or any car enthusiast for that matter. We really enjoyed the extra time you spent with us after the Club Connect presentation – it made it worth the trouble we endured just trying to get there. We will be back again soon to spend more time there! Here's the story:"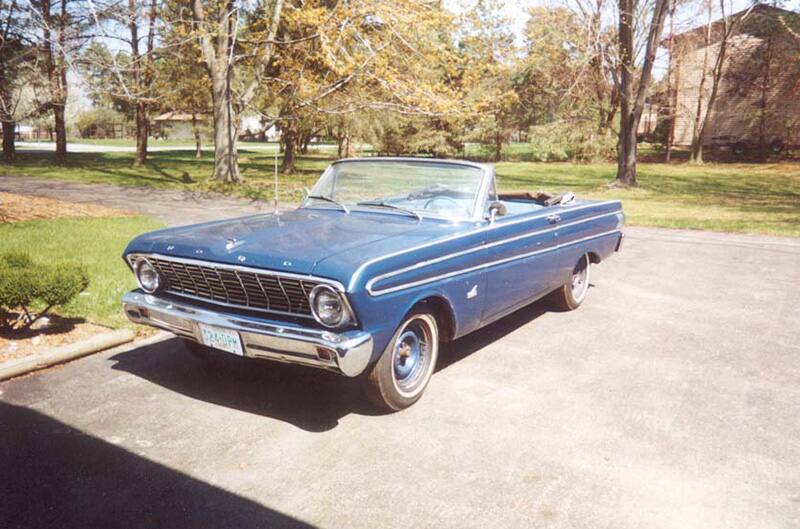 "Hi, Ford Performance! We are Susan and Phil Chmelovsky. We wanted to share a story about the journey to get my wife her promised wedding gift, no matter how long it took -- and the most recent honor we received.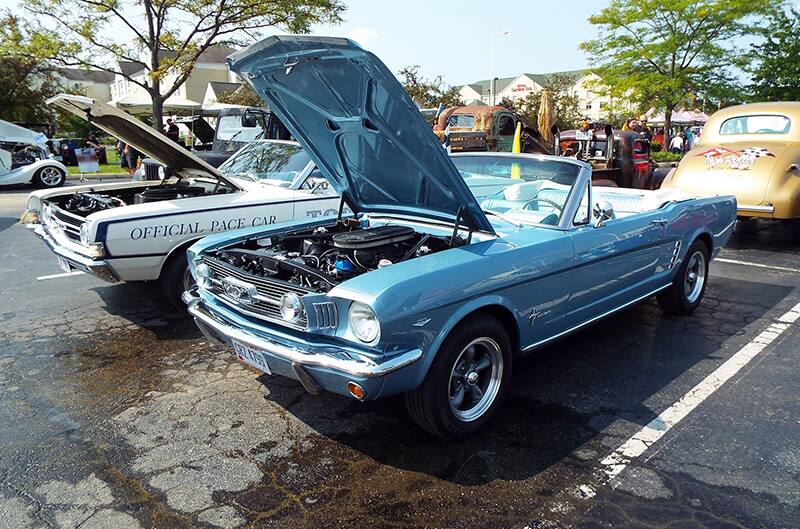 "Working for the same computer company, we met at their Duluth, Georgia, office while I was there for training from Leesburg, Virginia, where I lived. Something clicked in just a very short glance. Hundreds of hours of talking and a short, long-distance courtship brought us together where we transferred to the Columbus, Ohio, office and bought a house in the fall of 1997. Before Susan and I met she had driven an F-350 dually, an 80's Bronco, owned a '78 Thunderbird (then a '93 Grand Prix). I had owned an '88 Bronco II, '91 and '93 Explorer Sports, and a '96 Explorer XLT. I also then owned a supercharged '72 Mustang coupe, a '66 Mustang coupe and a '68 Torino GT convertible, Indy Pace Car replica (No. 369 of 709) -- we also got engaged in '97 with that car! We married in 1998, and I wanted to restore the '66 Mustang coupe as her wedding gift for her own classic to take to car shows. At the time, all the older Fords were in storage in Pennsylvania where I grew up. With no room in Ohio to restore a car as we just had a 2-car garage and our daily drivers, we built a 3-car garage.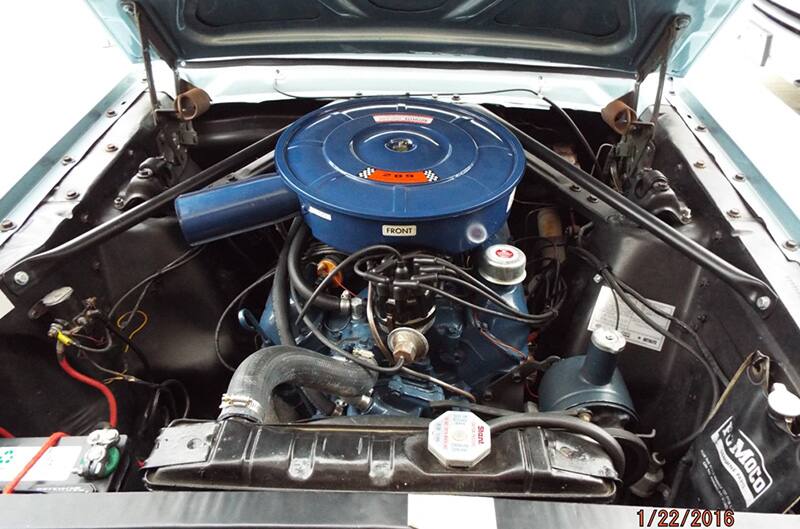 "In 2000, I brought the cars to Ohio and started work on the Silver Blue, 44,660-mile, '66 Mustang Coupe. The car sat in a dirt-floor garage for 10-plus years before purchasing, and it was missing its drivetrain but had a perfect original interior and was clean from the doors forward. It did, however, need all new rear sheet metal. After replacing that, the project stalled. Several discussions about it later, Susan decided that for the effort, she would prefer a convertible instead. I agreed and we eventually sold the coupe. The search for a droptop was on.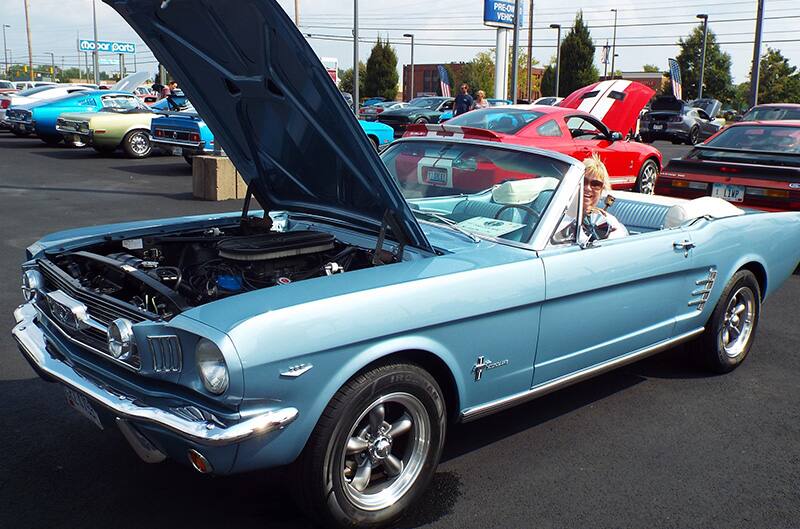 "Finding a non-running, 6-cylinder, '64 Falcon Futura convertible in 2004 near Dayton, Ohio, we looked it over and decided to buy it as the price seemed right. Sitting for several years prior, I installed a good battery and tried to get it started. An aftermarket ignition switch installed previously had bare wires and was loose. It all shorted and sent the dash harness up in smoke. I disassembled the car and sold or discarded the drivetrain as it was going to be a V8 car, and I then put it on my rotisserie. The more I poked, the more the car disappeared. Finding sheet metal and quarters to replace everything, I got too deep into it. Another search started for her now very late wedding gift.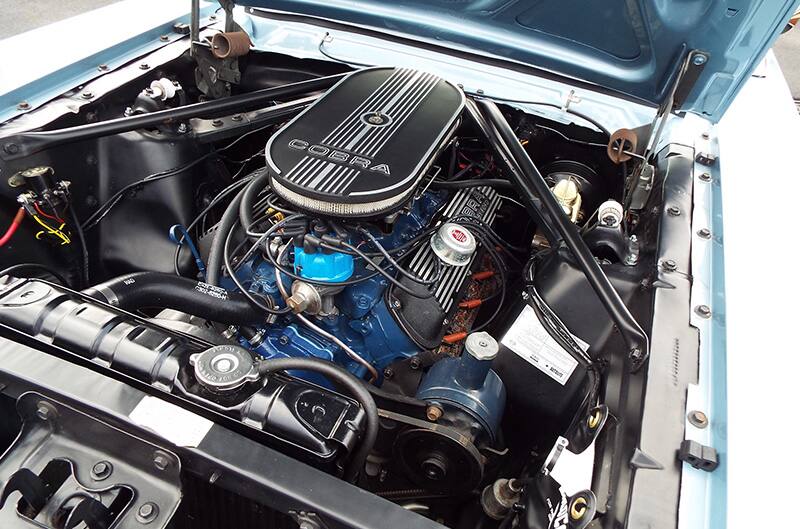 "In 2011, I found another '64 Falcon Futura convertible at the Goodguys PPG Nationals in Columbus, just 18 miles from home. It was a rust-free California car, had a '65 289 V8, a Ford-O-Matic 2 speed, buckets, console, new top and carpet. It was complete and drivable, where the others weren't. We enjoyed it over the next couple of years but it was time to make the first Falcon go away. Since I didn't have the original suspension and steering parts, I pulled them all from Falcon #2 to make Falcon #1 a roller to sell. I had a new suspension, steering and brake parts stored from the earlier '66 Mustang to install on Falcon #2. As with all projects, life got in the way, and it stalled on the jack-stands -- where it is today. We sold Falcon #1.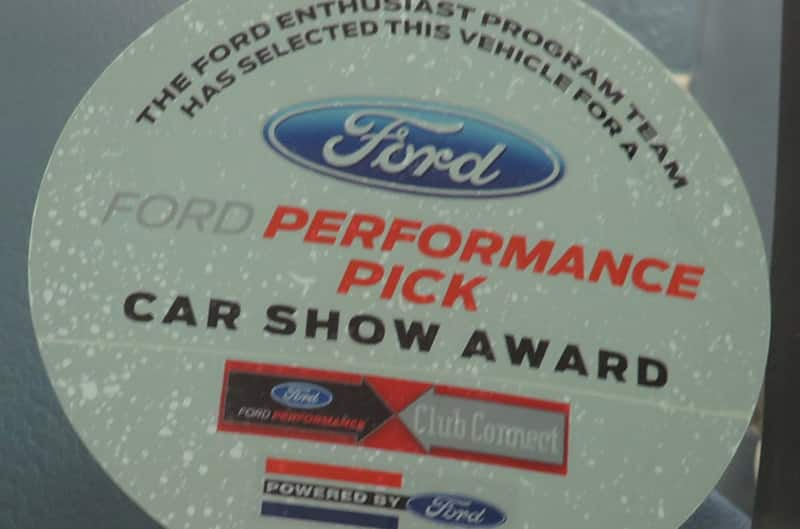 "In early 2015, Susan was speaking with her cousin in Georgia who said she had a friend near us in Ohio with a '66 Mustang convertible that she was thinking of selling. It had been 'restored' several years prior but had been stored for a while since. We got in touch, received several pictures of the 95,000-mile, Silver Blue '66, 289 4-barrel, 4-speed, manual-drum-brake, Pony interior convertible, and found she wasn't quite ready to part with it yet. We asked that if/when she was ready, we could have first right of refusal to purchase, which she agreed to. We kept in touch periodically through Facebook and email and got to be friends, though never really mentioning the car.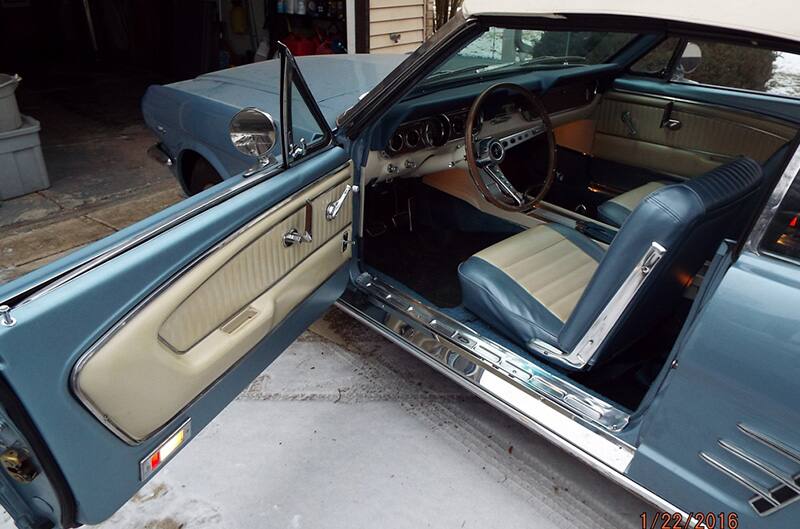 "Fast forward a year and we got the call. In January 2016 we went to see it, took a drive and saw what was included. After looking it over, I made a single offer that matched what she wanted, and we owned it! We came back several days later with my trailer, filled my F-150 cab, bed and part of the car with extra and original parts (including a C4 auto trans) and brought it home. The next several months were spent rebuilding the Autolite 4100 carb, a tune-up, electronic ignition conversion and fixing cosmetic issues. The paint was perfect, and the motor and transmission were already rebuilt so it got driven. Susan didn't want a 4-speed, so I had the C4 rebuilt and converted it back to the automatic it was originally. While it was up in the air, the project snowballed and I replaced the entire suspension, steering and brakes while converting it from 4-wheel manual drum to power disc in front with all new lines. I couldn't leave it all alone and refinished everything I could underneath, adding a three-core radiator, shroud, grille w/GT fog lamp kit, Rally Pac, carpet, door panels, new chrome, new wheels/tires, Cobra dress-up kit, new wiring from the firewall forward -- and too many other things to list. It is a work in progress still today.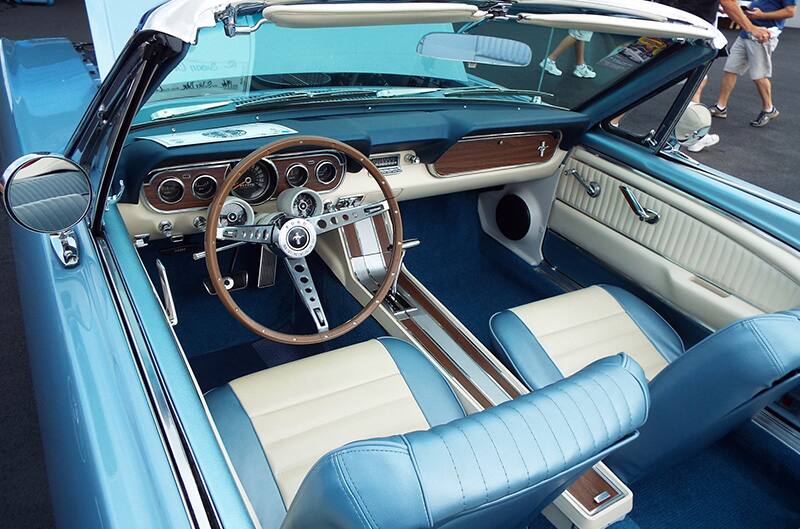 "Susan finally got her wedding gift . . . 18 years later, and though she doesn't drive it much, I do get to be her chauffer. It's sort of a 'Driving Ms. Susie' deal. I vowed that anything I do on it gets done promptly and it gets back on the road, as they are meant to be driven. It receives a trophy at almost every car show and looks great next to the '00 Mustang GT convertible I got her, too.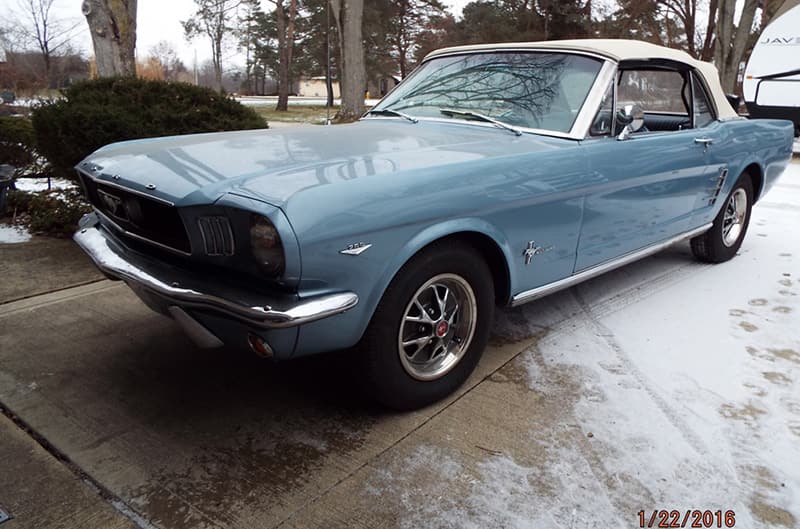 "We participated June 12th in our Mustang Club of Ohio's Halderman Pony Ride where we all met for lunch, then went to the Gale Halderman Museum in Tipp City, Ohio. Gale was the artist of the original concept drawing accepted at Ford that ultimately became the first Mustang as we know it. A special thanks go out to Karen Koenig (Gale's daughter) and the entire Halderman family for hosting this event.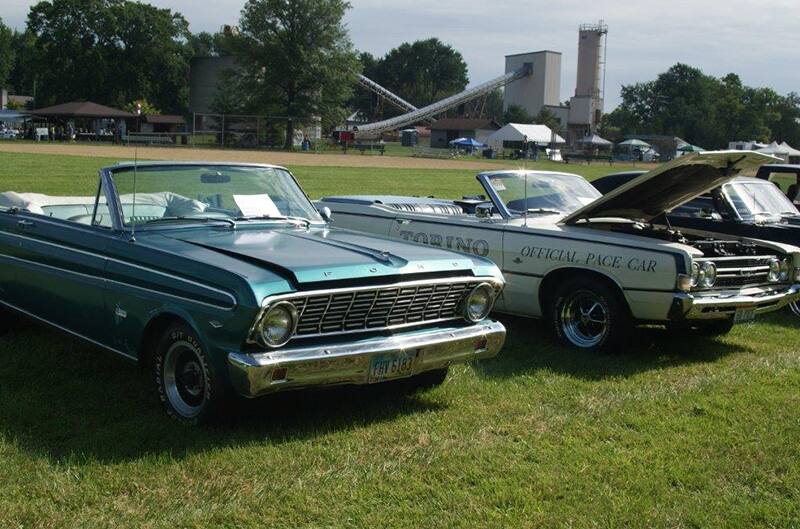 "Our trip there started off with beautiful weather, but the first stop near home was almost a disaster when the starter solenoid failed after shutting it off. The first replacement was DOA out of the box where we had to exchange for another and got us going almost an hour and 20 minutes late. Add mid-90's heat, high humidity and a huge number of Locusts (which I think are made of glue), and the 85-mile trip became an adventure. We did make it in time for a short lunch and the trip to the museum with the group where we met and saw the presentation that John Clor of Ford Performance gave. It was a great time and John is a real character with a huge knowledge of Fords and Mustangs in particular. He also explained the support Ford has for enthusiasts, car clubs and other human interests and shared stories about Gale. To cap it all off and make all the rushing and effort worthwhile, our '66 convertible was selected for the Ford Enthusiast Program Team's "Ford Performance Pick Car Show Award" out of all the beautiful Mustangs that were present. Susan was elated!
"Since Susan and I got together, I've converted her exclusively to Ford. In addition, we've had two '64 Falcon coupes, '05 and '08 Escapes, a '98, '02, another '02 and '06 V8 Explorers, a '97 Mustang GT convertible and a '14 F-150 EcoBoost SuperCrew. We currently have a '10 Expedition, an '18 F-150 EcoBoost SuperCrew and a 71 Mach 1 (under reconstruction) to round out the collection of seven -- with the '66 Mustang, '68 Torino, '00 GT and '64 Falcon convertibles. Ford runs deep here.
"Ford, Ford Performance and Club Connect, keep up the great work! We look forward to participating and seeing more out of these Ford programs! We also proudly support the Ford Warriors in Pink program. Susan is a Breast Cancer Survivor, and Ford's support means a lot to all. (See: https://www.warriorsinpink.ford.com) Thanks for everything that you do for your loyal customers!"
Here's How YOU Can Get In The Spotlight: For more than 15 years now, one of the most popular features on FordPerformance.com and in our weekly Fast News e-newsletter continues to be "Ford Fan Spotlight," where readers can send in their own reasons why they're fans of Ford Motor Company and its vehicles. You know who they are: Ford "superfans;" grassroots Ford racers; unique Ford vehicle owners; loyal Ford enthusiasts; notable Ford club people; special Ford families; and/or any avid supporter of Ford, Ford vehicles, Ford motorsports or Ford Performance who deserves a little bit of special recognition.

All you need to do to get you, your car or candidate considered is to send in a brief description (200-500 words or less) and a few photos (in .jpeg format, preferably around 1 mb in size) with the owner's full name and hometown, please. Just tell us about the vehicle(s) and why you think Ford Performance should feature it (them) in the "Ford Fan Spotlight" for an upcoming installment of Fast News as well as for posting on FordPerformance.com. Then email it to: ClubHub@Ford.com with your contact info. Your submission allows us the rights to use your words and images (along with any edits) for editorial purposes; we'll choose one submission in random order to post online. We hope to see YOU and your Ford in our Spotlight soon!